A lot of people choose to move in the summer for various reasons. Actually, around 13% of all moving processes throughout the year take place over the summer. But why is moving over summer so popular? First off, children and teenagers are off from school for the entire summer. This makes it so much easier for families with children to move without their kids feeling the stress. Additionally, the housing market tends to pick up in the summer months. This makes it easier for you to sell your current property, and also to find a different one to buy. And last but not least, moving on a warm sunny day is so much better than moving during a thunderstorm or a blizzard. But, there are still a few things to watch out for! That's why we at Best Movers Florida have prepared a few things you should keep in mind.
Plan a while ahead
Moving over summer can create the issue of not being able to find movers! It's a very popular time for moving processes, and you can bet a lot of people will be moving. This is why we urge you to look into moving companies near you and book their services as soon as you can. If you're planning to move in July, you might want to book your movers as soon as May. There are last-minute movers always available. But, because of their availability, they tend to be on the pricier side. So, a safe bet is to hire your movers in advance. You won't have to worry about it when moving day creeps around the corner!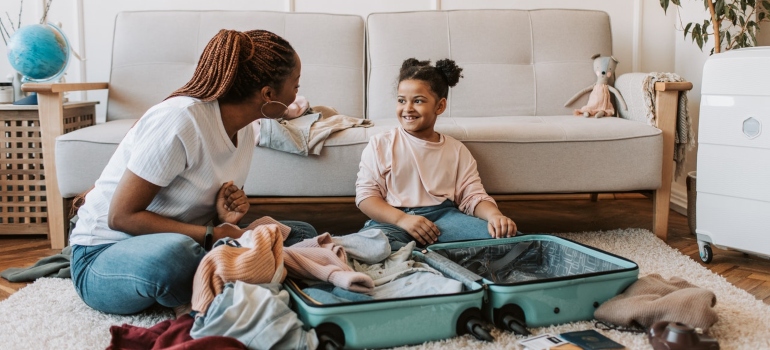 When moving over summer, choose a weekday as a moving day
Of course, not everyone can do this due to their work obligations. But weekdays are much less busy for a summer move than weekends. Weekends tend to be booked months and months in advance. If you are in a situation to find movers for these days, then you're lucky! But, it's not only hard to find movers, but the drive to your new home will also take a while longer due to traffic jams. 
Be flexible when moving over the summer
Summer brings a lot of possibilities, but it also brings a lot of unexpected surprises. Maybe your move is scheduled and suddenly, on the day of your move, there is a hail storm. We all know they aren't too common, but they do tend to happen a few times during the summer. On the other hand, a moving truck could break down due to the heat or simply the load. Maybe some of the much-needed local movers become ill and can't make it for your moving day. There are many reasons why delays can happen, so you need to keep an open mind. Try to not get angry if something like this happens to you, it is no one's fault and out of your control.
Pack realistically
If you decide to conduct a DIY packing process, you need to know that it will take time. Even professionals tend to take a whole day or a few days. We would recommend starting to pack as soon as you have a scheduled moving date. Start from the least used items/rooms, and make your way to the essential items you use every day. For example, if you have a storage closet, a guest bedroom/bathroom, or anything similar to that, these rooms are a good place to start.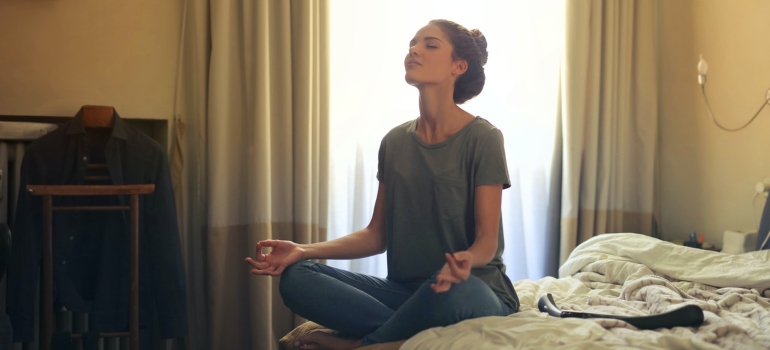 Purge your home
You can have a garage or yard sale before moving day. If you're living in a house, organize a little yard sale during the warm summer months. Maybe some of your neighbors need items you won't be using anymore. On the other hand, if you don't sell many items, or can't host a yard sale, you might want to consider donating. There are many people in need who can't afford everyday items. What is an old couch to you might be the only couch for them! So, we truly urge you to help out the less wealthy.
Additionally, if there are any items that you don't need currently but want to save, you can safely place them in a storage unit. Various storage services exist and you can rent short-term or long-term. Anything can be negotiated, so if this is something that interests you, be sure to check it out.
Stay hydrated when moving over summer!
Moving over summer means moving during some of the hottest days of the year. When moving day comes, we recommend you prepare a cooler with a lot of water for everyone who needs it. It's important to have water prepared for your movers as well as yourself and your children. During the day, the heat can get pretty unbearable and there is a chance someone might get a heatstroke. You know just how overheated you can get. Just imagine your movers lifting and moving heavy boxes in the bright sun. If you're feeling hospitable, lemonade or ice tea is an amazing choice to share with your movers.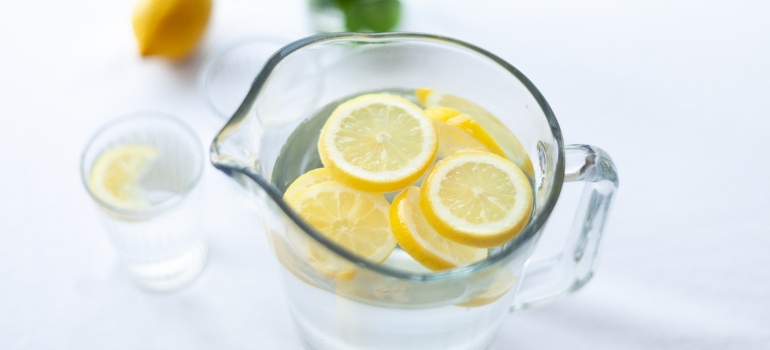 Have a plan in motion for the kids
If your kids are old enough, include them in the moving process by assigning some kid-friendly tasks for them. Allow them to pack some of their personal items and assist in the move. They will feel like a part of the team and it will bring your family closer!
It's moving day!
On the day of the move, just remember to double-check if you've forgotten anything. Other than that, remember to pack a bag of necessities for when you arrive, as well as a cooler with water. Be sure to take care of yourself, your kids, and your movers for the smoothes relocation.
We hope we've explained some of the things to keep in mind when moving over summer! Now all that's left is getting to your new home.