Moving is a very serious period in our lives. Usually, this process comes with great reasons, so one should always do the most to make moving as easy and smooth as possible. Today, we help you understand the financial aspect of the process. More importantly, we talk about how much Florida movers charge per hour. Hiring Best Movers Florida is surely going to make your process a lot easier. However, dealing with finances is very important, and you should always be on top of that. How much you spend during the moving process can actually make or break the entire relocation. Once you get to know the average price for hiring professional movers or their services, you can start planning your relocation much more effectively. Remember, each company will charge you a different price, depending on many different factors we are going to talk about in this article.
How much do Florida movers charge per hour? Everything you should know
Know that every moving company has different rates, fees, and services. Because of that, we can only assume what the price would be, by looking at the statistics of an average moving expense. Moreover, due to the COVID-19 pandemic, the need for moving, and renting moving equipment has been skyrocketing. This can also have an effect on the price. On the other hand, things like distance, and the weight of the items you transport is also a part of the expense. Logically, the less you take with you, and the shorter the distance you are moving to is, the lower your moving expenses will be. So, if you decide to hire residential movers Florida, make sure you communicate and learn about all of the expenses you will have. Mention all of the services you were thinking of getting and see whether or not this is something that will pay off.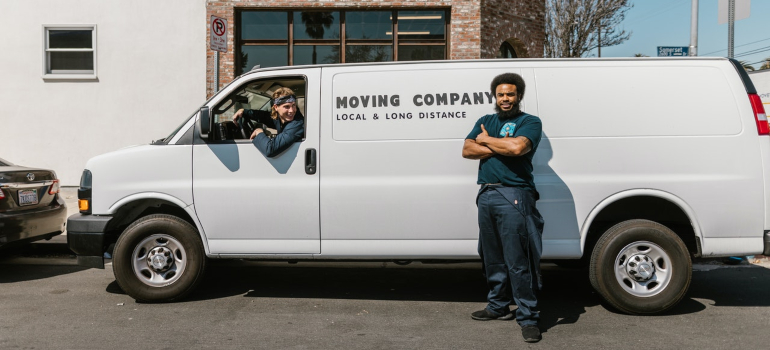 Local moving
Any form of a local move is considered a short-distance move. Automatically, this means that you will have to pay a lot less, than if you were to contact interstate movers in Florida, for example. To bring the topic a little closer to you, these are the average prices you would have to pay if moving locally to Florida:
One-bedroom home / Studio apartment: $500
Two-bedroom home: $1.100
Three-bedroom home: $1.700
Four-bedroom home: $2.150
On average, local movers would charge around $25-$50 per mover, per hour. Hence, if you hire a two-person moving team to help you move, and they work for four hours, you should expect to pay anywhere around $200 and $400. Remember, this is just labor fees. You would still need to rent a moving truck, pay for fuel, packing supplies, etc.
Long-distance moving
Relocating on longer distances is much more complicated than shorter ones. They require more work, more devotion, and much more time and money. On average, you would pay $0.70 per pound of weight for your items, for every 1.000 miles you move. This fee does not include other moving services. Long-distance movers in Florida, unlike local movers, focus more on the weight and complexity of the items you are moving.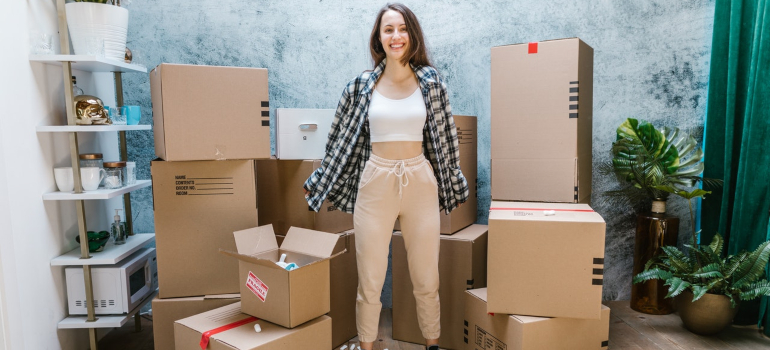 A studio apartment/One-bedroom home: $1.500 – $3.200
Two-bedroom home: $3.500 – $5.200
Three-bedroom home: $6.200 – $7.900
Four-bedroom home: More than $8.000
Remember, these are the average prices for long-distance relocation within the 1.000 miles radius. To be able to know exactly how much you will have to pay, we advise opting for a free moving estimate. The estimate will help you understand what the expenses are, and why they are valued as much.
How much do Florida movers charge per hour if I need packing services?
Packing services are one of the most essential services for the moving period. However, professional moving companies, on average, will charge packing services around $60 by the hour, on a local level. On the other hand, when moving long-distance, they will charge by the complexity of the items, the supplies they are using, and the number of items that they have to pack.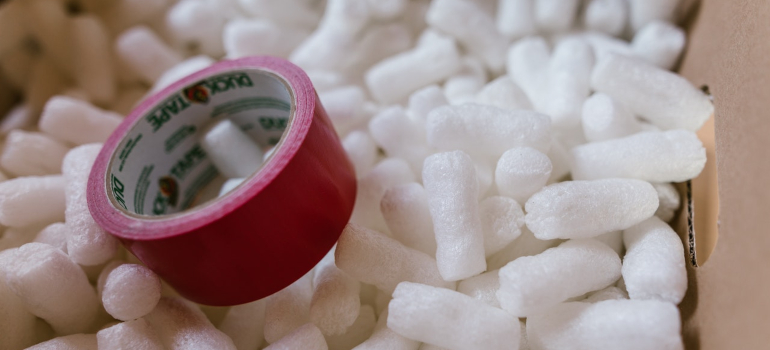 Opting for specialty packers, or full-service movers can end up costing you around $2.300 and more. Remember that if you opt for such services, your items will most likely be held by the moving company for a while, before they finally deliver them to you. Hence, if you are to hire packing services for your local moving company, just remember to pack the essentials with you. Finally, if you want to save money on the process, just try and pack as many items on your own.
Is hiring professional movers worth it?
Honestly, moving will always be somewhat expensive. Hence, if you are moving, you should expect to have a certain level of expenses. Luckily, hiring professionals can make this a lot easier for you. If you want to be absolutely sure about how much Florida movers charge per hour, you should consider getting a free moving estimate. As there are three main kinds of estimates, it would be wise to know each one of them. Hiring movers ensures the safety of the process. Moving on your own will still draw large expenses. Movers just help you organize and oversee them. In addition to providing you with all the adequate moving services along the way. So, to conclude this article, we could say that, yes, hiring professional movers is worth it. However, be sure to separate a sum for unexpecting issues. This will prevent any additional stress while moving.