Moving away to any new place can be difficult at the beginning. Especially if you are moving alone and you don't know anyone in the new city. That is the exact reason why you need to go there prepared. Figure out what you want to do in those first days. What to see, where to go. There are plenty of things to do in North Miami when you move in here. And it will be an amazing opportunity to meet new people and make some lifelong friendships. Also, after the whole relocation process, you deserve this. We all know that it's not only about finding the best movers Florida can offer, but there comes choosing things, packing, paperwork, and many other things. It is frustrating and not easy at all. But once you finish that, you are free to do anything. So better start planing!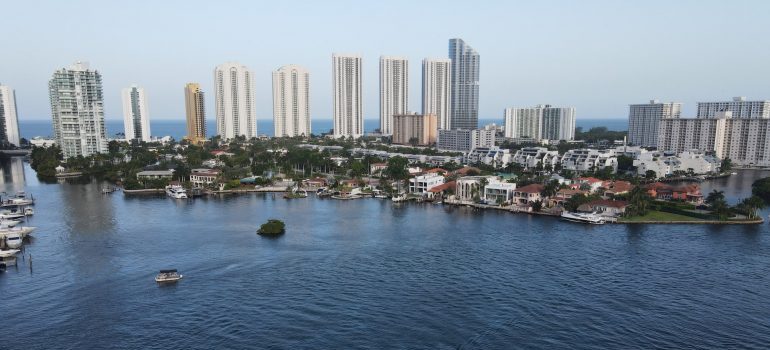 Things to do in North Miami for nature lovers
If you are someone who just loves being outdoors and enjoy in nature, don't worry, you came to a good place. People often have those stereotypes that this city is only concrete and nothing else. Well, soon enough you will be sure that it is not. Once you find the best movers in North Miami and start to live here, you will figure out the truth. When you arrive here, make sure that you visit:
Oleta River State Park
Greynolds Park Golf Course
Miami Botanical Garden
Venetian Pool
Garden of Arts
These are only some of the places in this city that are nature-related. You can look them up on the internet, or you can just visit them without even knowing where you are going. Garden of the Arts is an oasis which is located in the heart of the most bustling urban area. There are plenty of murals and sculptures, which local artists of Latin American descent made. Expect to see different paths with benches, a stage, and an amphitheater. It is a perfect place to run from the buildings and urban area, to relax for a while.
Venetian pool is located in Coral Gables, which is really nearby and you should visit it. It's inspired by Mediterranean culture, and once you get there, you will feel it. The water is not warm, so be prepared to really refresh yourself. It is an enormous outdoor swimming pool, with a waterfall and a cave. Also, many plants and flowers are around, so you will get that wild swimming feeling.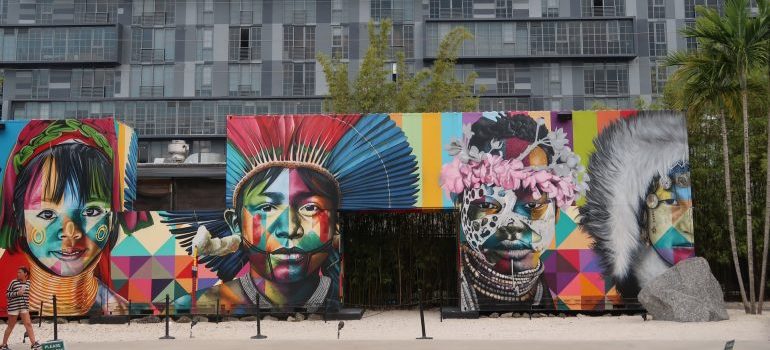 Oleta River State Park should be the first on the list – things to do in North Miami once you arrive here!
But, one of the main places for all outdoor enthusiasts, and nature lovers is Oleta River State Park. The interesting fact about this place is that you need to figure out when you want to go. Avoid peak times, because when this park reaches its maximum capacity, they won't let you enter. It is definitely a park with stunning and breathtaking viewpoints which should be on a must list for visiting.
Art and architecture can be for anyone!
Well, when you move to a new city, one of the first things you notice is architecture, of course. And this is perfect since you came to the city which will continue surprising you with colors and art on the streets. Even if you move with your kids here, they will get to enjoy these places a lot. You are very lucky because in this city you can find the largest, most complex, and expensive jigsaw puzzle in the whole world. That is the Spanish Monastery. The rich history of that monastery goes back more than a thousand years in the past. So make sure you check this one out, even your kids will be amazed! There is also one children's museum in Miami where you can take them afterward.
Don't miss out on the Miami Holocaust Memorial. It consists out of a memorial wall, stunning artwork and many sculptures, and one quiet area for reflection. This museum started working for the public in 1990. And this is definitely something you want to visit. At the same time, you will discover a lot of things from the past, too. 
Visit the most unique and the most artistic area. Wynwood Walls. It is located near other local attractions, so you won't waste time coming here only for these stunning murals. But, this place is free to visit, and the murals are made by local, regional, and international artists. You can find galleries there, shops, and places to eat, too. 
There are things to do in North Miami where you can mix entertainment and art
Actually, if you are an art lover, and you like entertainment, there are perfect places for you! You must visit the Milander Center for Arts and Entertainment. It is located on Palm Avenue in Hialeah. Now, it is expanding and getting more and more popular. You can find a lot of various things to do there, which are related to art, entertainment, culture, and lots of educational programs. There are art exhibits, concerts, galleries, everything for everyone!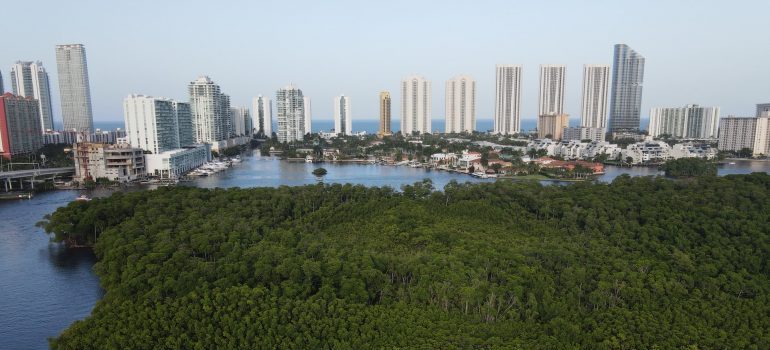 Food must be on this list!
You definitely can't explore this city, or any, without eating, right? That is exactly why you need to visit Yellow Green, Farmers Market. Things you buy and eat from here can't even compare with the ones from the stores. And it is the best way to experience the local culture. Also, the perfect spot to meet people. This market is actually one of the largest markets of this kind in South Florida. There you can find fresh fruits, vegetables, crafts and arts, health and body products which are mostly hand made, and prepared food items. So better contact those best local movers in North Miami and start with the relocation!
You just need to start wandering around
Well, the best things to do here are to explore and wander around. Even if you don't make any plans, it can still be amazing. But, if you want to meet people before you start with your adventures, find the best pubs and bars nearby to find yourself some company. And then start the journey together.