The thing is that when you have items that need to be moved and are hard to move as well, you are going to spend some more cash. Moving companies will always find a solution and move everything for you, but it can be pricey. That is why you should know what are the Most Expensive Items to Move. Budget planning is one of the key elements for a successful relocation. Building a plan can help you to even have some savings. Moreover, you're more likely to avoid overspending if you plan properly. 
Find out what are the Most Expensive Items to Move
When thinking about the whole process of moving, you might not know what are the most expensive items to move. You should make sure that you do everything correctly so there is nothing to worry about. It would be best if you can have professional help by your side, someone like the best movers in Florida. They can make everything go most securely. The following items need special treatment: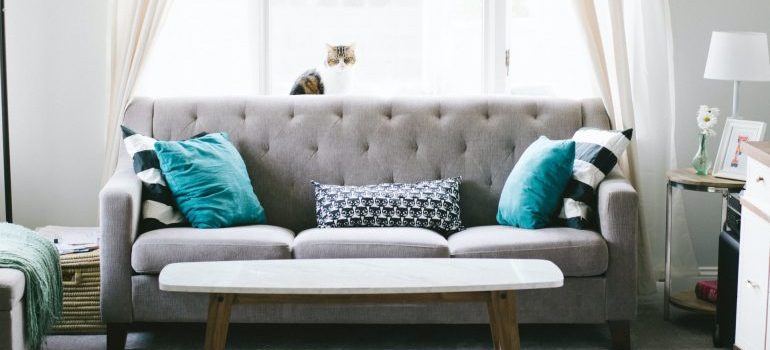 Pianos need special equipment

Furniture

Flat-screen TV 

Priceless paintings and mirrors

Mattresses

Rugs may also be the most expensive items to move

Family heirlooms

Aquariums

Large couches

Safes

Sculptures, especially large, oddly shaped, and heavy ones

Large household appliances.
These items are heavy to move for multiple reasons. Some are large and oddly shaped, some are just too heavy, and some are too risky to move since destroying them can be a nightmare. But there is a much bigger risk of damaging them if you try to move them by yourself. That is why you should always hire movers to do it for you, even if it costs more. Paying the movers will cost you less than the value of the items you damaged or broke. So make sure to hire some helpers to assist you with packing services.
Things you should do to make sure that your budget hasn't gone beyond
As already mentioned, some of the heaviest items to move are pianos, king-size beds, large pieces of artwork, and many others. The list goes on and it can go up to a large amount of money. If moving special items means going beyond your moving budget, try to find an adequate solution. After you get the moving estimate, decide whether every complicated item is worth moving to a new home. In many cases, similar items are easily replaceable. So it may be a more cost-effective solution just to leave those items out, sell them or give them away.
If buying a new item is more affordable than moving the old one, do not hesitate to get rid of everything that stands in the way of a smooth relocation. As you already know, moving some of the most expensive items is not a simple task. And that is why it is understandable that it costs more. Spending more money on moving your enormous flat-screen TV is better than having to buy a new one because you ruined it. Furthermore, you can store your things if you can't move them all at once, by renting storage services.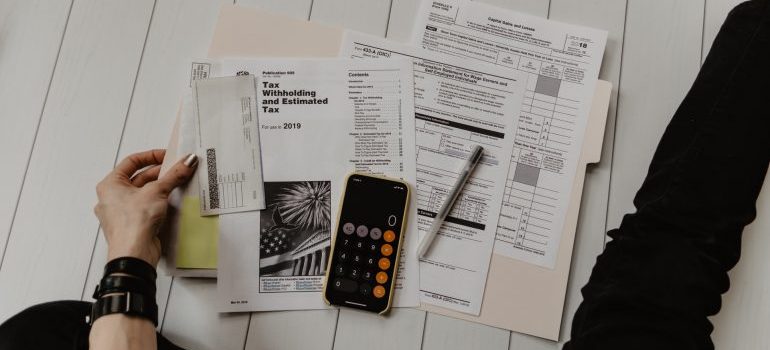 Therefore, don't move these items by yourself, as in this situation that wouldn't be a smart idea. You can hurt yourself in the process and hospital bills are higher than the moving bills. One of the best ways to save money when moving is to find an affordable long distance moving company. You certainly want to find the moving company with the best rates and have some savings. Therefore, quality should never be compromised. You should always hire the best movers that your budget allows. 
Factors that may influence the price of transportation
When it comes to valuable items and their transportation, you have to consider a lot of different factors. These factors will influence the cost of the move. And according to them, some items can be the most expensive items to move. The main factor that will influence the price of transportation is packing materials. Different expensive items will require different packing methods and supplies. And this can be quite expensive depending on the item itself. Are you using special cases, crates, packing supplies, etc.
Furthermore, distance plays a significant role here. If they are transporting an expensive item long-distance, then they need to make sure it is safe while in transport. For a better idea of the most expensive items you'll need to move, don't forget to remind yourself about these household items that are difficult to move without professionals. You should always consider hiring professionals to assist you. Only with reliable and professional movers at your side will you know that your items are safe and secured.
When it comes to Most Expensive Items to Move try to think positively 
As it's said above, moving may be a stressful process that requires a certain amount of time and money. It must be said again, give your best to avoid unnecessary costs related to transportation damage. Specific household objects are quite expensive, meaning they won't be easy nor cheap to replace. If you own highly valuable antiques and collectibles, consider getting an insurance policy. In that way, you will feel much more safer and secure. 
If you have a question about the cost of moving a particular item, be sure and ask your moving team before you sign any contracts. It may end up being more cost-effective for you to make alternate arrangements. Or even to donate the item to charity and purchase a replacement piece when you arrive at your new home. After getting to know about the Most Expensive Items to Move, you can plan accordingly. We wish you a successful and as cheap as possible relocation.