Picking a place to live in Florida is never easy due to an abundance of options. The Sunshine State simply has so much to offer. As with any relocation, you should always do your research on the place that you want to move to. Not every town or city will be suitable for you. Some are more family-friendly, while others are much more fast-paced. For instance, if you've decided to move to Coral Gables, we believe there are many things you'll end up loving in this town. So, Best Movers in Florida is here to tell you all the things to know before moving to Coral Gables. Without further ado, let's get started!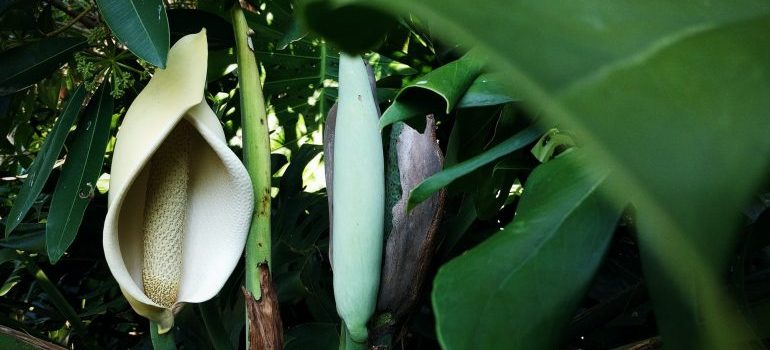 Some of the things to know about Coral Gables
First things first, we will begin with the location of this city. Just a little south of famous Miami, you'll find this lovely city, with tree-lined boulevards, lovely beaches, and many historical landmarks. It is a perfect place to move to when you have a family, but still want to live close to Miami. You get to avoid all the chaos of a big city, yet be close enough to it if you need it. You can reach Port of Miami and the Miami Internation Airport quite easily, too!
However, there is another perk to living in Coral Gables if you are younger and without a family. This is where the University of Miami is located, and it is way more convenient to live here rather than to commute. Also, it's worth noting that this place has a really healthy business climate, so if you wish to relocate your business here with commercial movers Coral Gables, it is likely to pay off.
The tale of one of Florida's oldest cities
What many people don't know is that Coral Gables is one of Florida's oldest cities. From the moment it was founded, it was imagined to be a city filled with trees and greenery, and an international one at that! We can safely say that the founders succeeded in both areas. There are so many lush trees in every street that it is impossible not to find shade on a hot, summer day. Not only that, but the city is home to many international consulates from all over the world.  It has a very unique Mediterranean architectural style that is very similar to something you can find in Spain, for example. That is why we believe that you won't regret relocating your family with residential movers Coral Gables to this wonderful city!
What about the quality and cost of living?
Of course, one of the main factors you have to keep in mind is the cost of living. This is something you will have to calculate at the very beginning of the moving process. Before you even begin looking for the best movers in Coral Gables, you have to know exactly how much money you can spend on getting moving assistance. Not everyone is going to have the same moving budget, but you can still incorporate everything you need into your relocation process. Not only that, but when you know exactly how much you'll have to spend after you move to Coral Gables, you'll have a remaining amount to spend on your moving crew.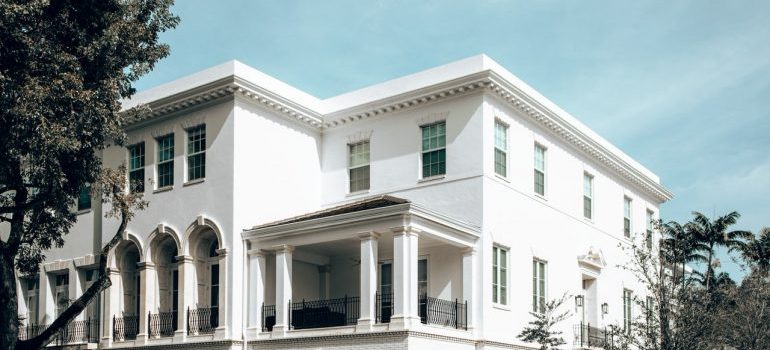 The cost of living in Coral Gables is well above the nation's average. In fact, it is 75% more expensive than the nation's average, and one of the most expensive cities in Florida. Rents are especially high, along with housing prices. Before we list the average rents, it's worth noting that the median home price in Coral Gables is $1.3M which is simply jaw-dropping. As far as the rents go, here are some average prices based on the size of the apartment.
Studio apartment – $2,500
One-bedroom apartment – $2,800
Two-bedroom apartment – $3,800
Three-bedroom apartment – $5,500
Popular attractions to visit after moving to Coral Gables
Concluding our previous thought, you have to have a pretty big moving budget in order to comfortably relocate to Coral Gables. However, after you do move here, there are so many things to do and see that you'll never be bored! Let's start with the most popular one, that many people have heard of – The Venetian Pool. 
The Venetian Pool was constructed way back in 1923! It is a very unique concept because freshwater is used to fill the pool. This water is gathered from an underground aquifer. They used the coral rock quarry to create the pool, and you can still see parts of it in the pool. There are two waterfalls people can enjoy, as well as rock cliffs to jump off from! The Venetian pool can be a fun place to spend a summer day with your family, as there is also a kiddy pool that is safe for the little ones to play in.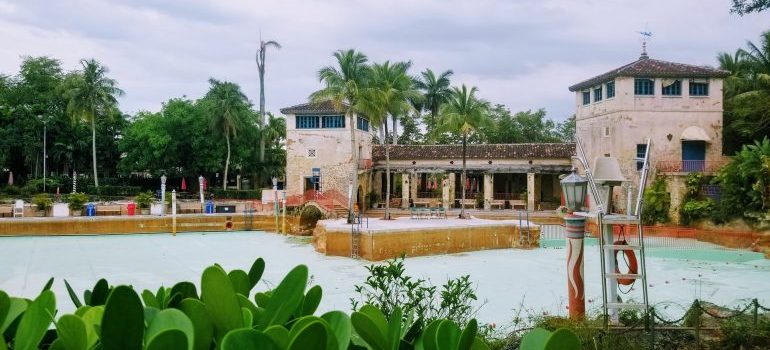 The Miracle Mile
If you're not in the mood for swimming, you can walk down the "Miracle Mile". This a paradise for all who want to shop around and eat a nice dinner. It is a boulevard full of high-end stores and amazing dining places that will take your breath away. Apart from that, you can also visit the Fairchild Tropical Botanic Garden, which offers guided tours and has seasonal events. In the end, you can always board the Trolley. This will give you a free ride around the City Beautiful to see it from all angles!
Coral Gables is a unique and charming city worth moving to
Now that you're aware of everything you can find in Coral Gables and what you can expect from living in this city, it's time to make a decision. All in all, we believe that Coral Gables can offer so much and that you will truly enjoy living in it. Of course, opting for moving somewhere is a big decision so take your time and assess all the things to know before moving to Coral Gables that you have learned here a few more times. In the end, if you do decide on moving to this city, we wish you the best of luck!