Are you moving soon? Moving can be stressful, with so much to do and organize. But don't worry! You can always rely on the help from best movers Florida to simplify your move. In this guide, we'll talk about the role of technology in the moving process. Technology offers many ways to make moving easier. It's changed how we move, making it simpler and more efficient. Let's look at how moving will look if you are using technology to simplify moving day.
Tips About Using Technology to Simplify Moving Day
The process of packing up your life and resettling can be a rollercoaster of emotions. However, with careful planning and the right approach, it can be a chance for personal growth and exploration, allowing you to grab new experiences and create lasting memories in a new environment.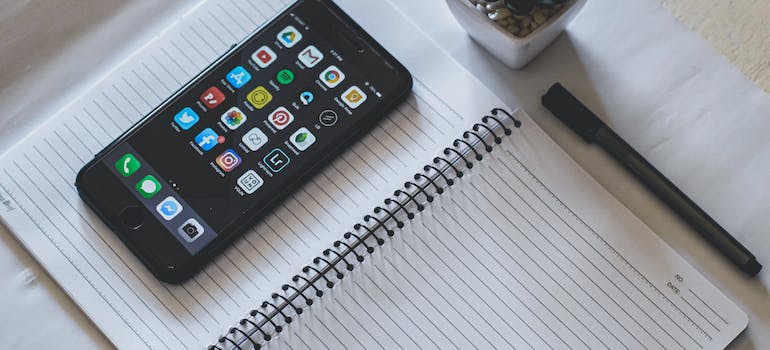 Technology has revolutionized the way people approach the moving process, offering innovative solutions to simplify and streamline the relocation experience. Here are some tips to follow for moving without unnecessary stress.
Virtual Assistance: Redefining Moving Day Dynamics
In this fast-paced era, where technology permeates every aspect of our lives, it comes as no surprise that it has extended its influence to the realm of relocation. With the emergence of virtual assistance, the once daunting task of moving has undergone a remarkable transformation. Virtual assistance involves utilizing various digital tools and platforms to streamline and simplify the moving process, enabling individuals to plan, organize, and execute their moves with unprecedented ease and efficiency. The moving process is difficult as a whole, but packing is probably the hardest part of it. You can get help with packing your stuff from packing services Florida has to offer.
Planning made effortless: Leveraging moving apps and platforms
Bid farewell to the days of endless scribbled checklists and scattered sticky notes. Thanks to the many platforms available, planning your move has never been more straightforward. These applications serve as digital organizers, allowing you to create customizable checklists and set reminders. Platforms like MoveAdvisor and Sortly are tailored to serve your specific moving needs, making sure you never miss a beat during the transition.
Smart Packing: Unveiling the Magic of Inventory Management Tools
In the past, searching through heaps of boxes to find a specific item during the hectic packing process was a real headache. Luckily, with inventory management tools like MagicPlan and Sortly, those days are behind us. These tools have completely transformed the packing routine by allowing you to create digital lists of your belongings effortlessly. They not only assist in categorizing and labeling your possessions but also streamline the unpacking process when you arrive at your new home.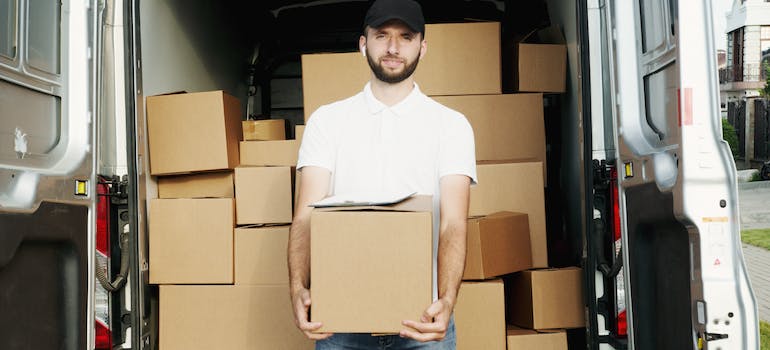 These handy apps provide a systematic approach to packing, making sure that your items are organized and easy to locate after the move, especially if you are moving somewhere far away. In that case, you should also get assistance from some of the long-distance moving companies in Florida with packing your items with proper care and materials. Say goodbye to the anxiety of misplacing things and welcome a more organized and stress-free moving experience.
Streamlined logistics: Navigating the move with GPS and navigation tools
Navigating unfamiliar routes and unknown neighborhoods during the moving process can often be a daunting task. However, using technology to simplify moving days is always an option. With the aid of GPS and navigation tools, you can ease the anxiety of getting lost in transit. These digital companions provide real-time updates, traffic alerts, and alternative route suggestions.
Effortless set-up: Embracing smart home integration and аutomation
Once you've arrived at your new home, the integration of smart home technology can significantly simplify the process of settling in. From automated lighting systems to smart thermostats and security cameras, these technologies can be controlled remotely, allowing you to manage your new living space effortlessly. With the help of devices such as Google Nest, Amazon Alexa, and Philips Hue, you can create a comfortable and secure environment tailored to your preferences, making your new house feel like home from the moment you step through the door.
Virtual Support: Tapping Into Online Assistance for Seamless Transition
In the digital age, support is just a click away. Online platforms offer many resources, including virtual assistance services and forums.  There, you can look for guidance, tips, and advice from experts and fellow movers. Whether you need assistance selecting reliable moving companies, looking for tips on unpacking efficiently or searching for storage space, these virtual support networks guide your moving journey. We all need some additional storage space sometimes. People moving to Florida can get help from some of the storage services in Florida to put away all the boxes that can not find their place in the new house.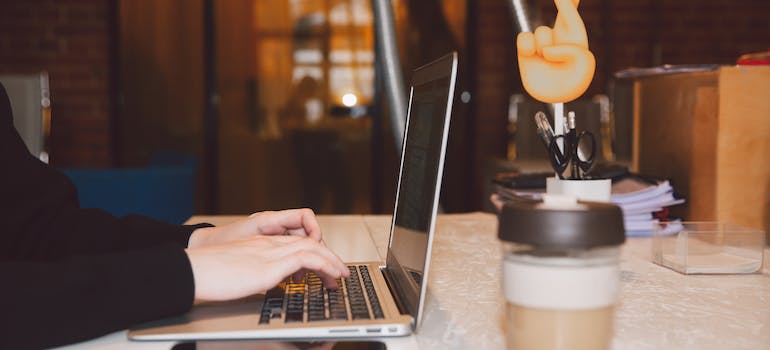 The future of мoving: Innovations on the horizon
As technology continues to advance at a rapid pace, the future of the moving industry holds the promise of even more groundbreaking innovations. From virtual reality-powered home inspections to artificial intelligence-driven packing algorithms, the possibilities for simplifying the moving process are endless. Grab the upcoming advancements that will further revolutionize how we approach relocation, promising a future where moving day becomes synonymous with minimal stress and convenience.
Let Technology Lighten the Load on a Moving Day
The integration of technology into the moving process has ushered in an era of unprecedented convenience. With digital tools and platforms, you can streamline your moving journey. You'll witness firsthand how using technology to simplify moving day can transform your relocation into a seamless and even enjoyable experience. Let technology be your guiding light as you start your next adventure and make your moving day a breeze.