Florida can be a very expensive state depending on where you live. And especially when you're single and need to take care of things on your own the majority of the time. That's why we want to provide you with some insight into the living expenses for a single person in Florida. There are many cities that offer a unique lifestyle. And the Best Movers Florida will have plenty of options available for you to move anywhere you need. Let's take a look at some of the basic costs when you're calculating averages, and the most expensive and affordable places to live as a single person in Florida. 
What are the costs to consider when calculating average expenses?
As a single person, you can have fewer expenses than a family with kids can. However, it's still necessary to take on several factors before you calculate everything. From your lifestyle to your concrete location, there are details that you need to keep in mind. For example, the cost of your movers Tampa FL won't be something you need to calculate. But certain factors that impact your lifestyle on a daily or monthly basis will make it on that list. And when calculating the living expenses for a single person in Florida, you need to know the basics. And among them are:
Housing
Utilities
Food and groceries
Transportation
Health care
Taxes
Housing will be one of the most expensive costs of living
If there's one big detail that impacts the cost of living, then housing will probably be the most obvious. Florida is a very diverse real estate market and as a single, you'll probably focus more on condos and apartments than on big homes. Especially in the more expensive parts of Florida. You need to keep in mind that there are many factors like location, amenities, and desirability of the location, and so much more will also have their say when it comes to the price of your new home. For example, if you plan to rent an apartment, you can count on the fact that you'll pay around $1,200 on average.
Budget for utilities as they are a crucial part of your monthly costs
One of the costs that you can manage and lower if needed is utilities. Things like gas, water, electricity, internet, and more will impact your overall cost of living. Another big factor that will change the price of your utilities is going to be the condition and size of your home. Overall, you can expect the price of utilities in Florida to come to around $420 on average. Certain parts of Florida will have a bigger need for electricity as they'll have hotter temperatures and will use the air conditioning more often. Overall, make sure that you pick the best plan from your company that provides you with utility services, and you will be able to save up a good amount of money.
Groceries and food are something you can't go without
You can't overlook the main details when you budget for your lifestyle. That's why we can't talk about the average cost of living for singles without mentioning things like the price of food and groceries. Of course, the overall price can depend not only on location but also on your overall choice when it comes to eating and buying groceries. Do you eat meat or are you maybe a vegan? Is it important to you if your food is organic or non-organic? All these little details can impact the overall cost. But for an average Floridian that lives on their own, you can expect to give around $320 for food and groceries per month.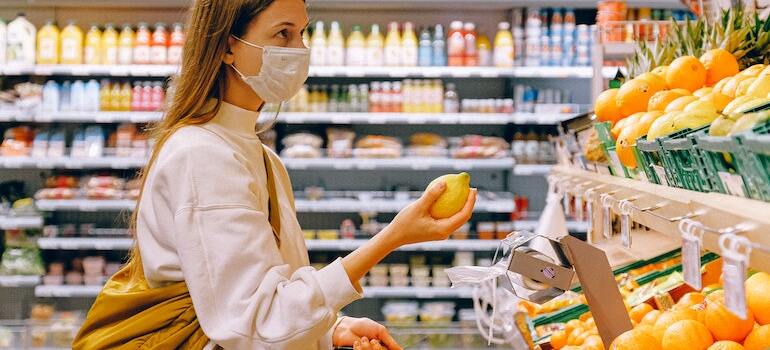 Transportation will be an important detail of your budget in Florida
Getting from point A to point B will be something you need to keep in mind when you live in Florida. But there are places where transportation will be both easier and cheaper. In the bigger cities, you will have to rely on your car. This means that besides public transport, you need to think about gas prices. The average price of transportation for the state of Florida will be around $450 a month which you'll need to budget for. But of course, some smaller cities can provide you with the ability to walk around or even bike to your work or the grocery store. Just remember to keep this as an important part of your budget.
Keep the price of healthcare in mind
One of the more unique parts of the average cost will be healthcare. The overall price of taking care of your health will depend on your conditions and needs. If you're a younger person in your twenties without any major conditions, you can pick and choose when it comes to how you'll approach healthcare. However, you also need to think about your dental and vision plan. Even in the case you need health insurance, you can find different healthcare providers and compare them. But on average, you will give out around $7,000 for healthcare in Florida per year.
Don't overlook the taxes in Florida
Taxes are not something you can avoid. However, it's good to know that you don't have to think about all the taxes if you're moving to Florida from another state. The state of Florida has no state income tax which will make life much easier for you. However, you can't forget about the other forms of taxes. For example, the local and state sales tax rate will be around 7% in case you want to sell your home or other important and expensive items. When you compare Florida to other states, you will see just why it's considered a tax-friendly state.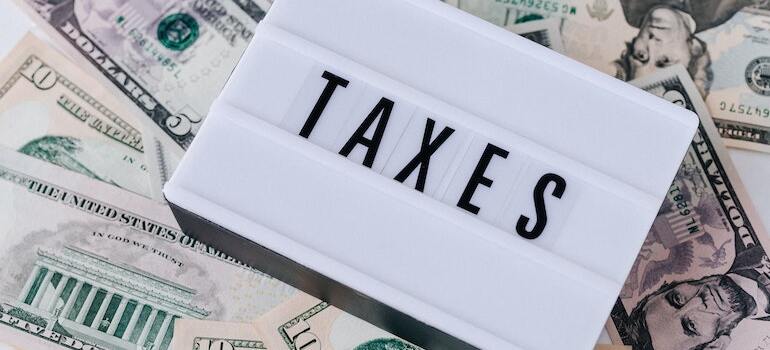 What are the most expensive places in Florida for singles?
It's not hard to imagine that the most expensive places in Florida will be the major cities. Especially as they generate the most interest. However, you can't forget about some of the coastal parts of Florida as they attract a lot of tourists which can bump up the price of housing and other costs. In such cities, you can also expect more amenities like bars, restaurants, and other places that will make your life better. But you can't forget about the fact that living in these areas can come with a high cost. Here are some of the places that can be expensive if you plan to move to Florida:
Miami
Fort Lauderdale
Sarasota
Aventura
Palm Beach
Miami is one of the most expensive places in Florida
Miami is a city that will be difficult to afford if you're single. Especially as housing prices are very competitive and have been rising every year. You won't find many apartments or condos that will go below $2,000 when it comes to renting. Even if you find affordable moving companies Miami it will still be expensive to live in the area. Especially as there's a high demand even with the prices of housing and living rising. Even if it's very expensive, you can't deny the fact that Miami is one of the most fun cities in the nation and offers a lot of amenities for singles, like for example quality nightlife.
Living expenses for a single person in Florida are especially high in Fort Lauderdale
Fort Lauderdale is one of the most desirable places to live in Florida. And with that, you can be sure that the cost of housing and living can get pretty high. Especially in the areas of the city like Victoria Park, Las Olas, and Coral Ridge. Getting the help of movers Fort Lauderdale might be cheap, but you will have a lot of other things that can end up being very expensive for you. With a lot of tourists and places that love to visit the city, you need to prepare financially for living here. Just know that it won't be cheap to get around Fort Lauderdale.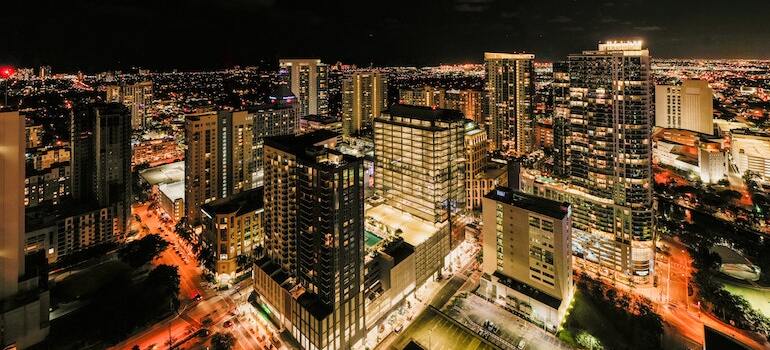 Prepare for the cost of the lifestyle you'll have in Sarasota
Sarasota is almost 10% more expensive than the average cost of living in the state of Florida. It's one of the most desirable places to live, and what makes it so expensive is that it has a very competitive housing market. With an average rent of $2,160 it will be difficult to get around the city as a single person. However, the best movers in Sarasota can make your life easier when it comes to relocation. And if you plan to buy, expect to pay around $420,000. With all the benefits that come with Sarasota like great job opportunities, you can be sure that you'll feel great in it. But the city is surely not for people that live on a budget.
Aventura can be a very expensive place to live as a single person
The city of Aventura is considered one of the more luxurious parts of Florida. There's a 40% difference between the Aventura cost of living and the national average. For that reason, it's a place where you'll need to prepare and budget if you want to be completely happy with your choices. Of course, the best movers in Aventura are always ready to help you move to the area. Especially if you pick areas of the city like the Aventura Mall area and the overall waterfront areas. It's a very desirable area and you will have a lot of high prices you will need to come across. With a median home cost of around $350,000 you will need to prepare.
Palm Beach is a place for people with a big pocket
With almost double the average cost of living in Florida, you can be sure that Palm Beach is for singles that have a deep pocket. With homes that cost around a million dollars, you won't find it easy to get around on a small budget in Palm Beach. However, if you find the right home the movers in Palm Beach can help you with the process of relocation at least doesn't have to be too expensive.  It's a very high-end part of Florida and you want to keep things as budget-friendly as possible. However, even with the large price tag when it comes to the cost of living, Palm Beach is very enjoyable.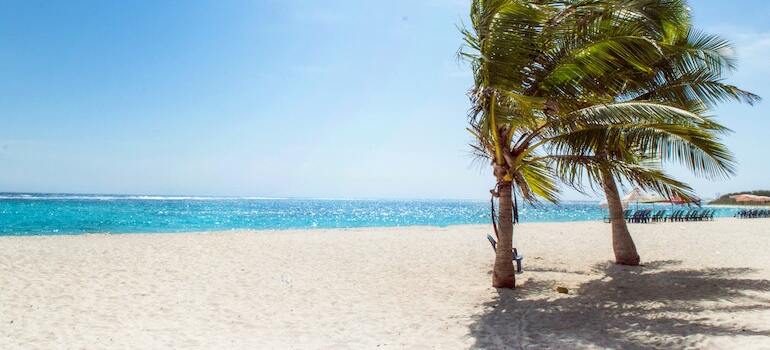 Where are the cheapest living expenses for a single person in Florida
When you're single you don't want to spend too much cash. And when you're in a state like Florida, it might be difficult to do so. Especially how expensive certain parts can get as we mentioned. But thankfully, there are some areas that have a lower cost of living and housing in the state. And the best thing about it is that we can help you find long distance movers Florida that can assist you with your relocation. Here are some of the places that we would like to recommend to move to if you want an affordable lifestyle as a single person in Florida:
Jacksonville
Orlando
Delray Beach
Cape Coral
Pompano Beach
Jacksonville is a big but surprisingly cheap city
If you're looking for affordability in the state of Florida, Jacksonville is a good place to find it. The economy has been on the rise and with an unemployment rate of 3% you can expect there to be a lot of opportunities for you when it comes to work and business overall. Besides that, a good reason to call the movers Jacksonville FL will be that it is very affordable when you consider how big of a city it truly is. And being 9% cheaper than the national average can mean a lot when you want to live in a place as a single person.
There are plenty of options to have a quality lifestyle at an affordable price in Orlando
There's nothing better than combining a big city with plenty of opportunities with an affordable cost of living and housing. That will make your life much easier when it comes to getting around. Orlando has a great economy and plenty of places that you can enjoy all around the city. When you look at the pros and cons of moving to Orlando we can assure you that affordability will be a big plus for this relocation. With an average rent of around $1850, you won't be disappointed with what Orlando has to offer.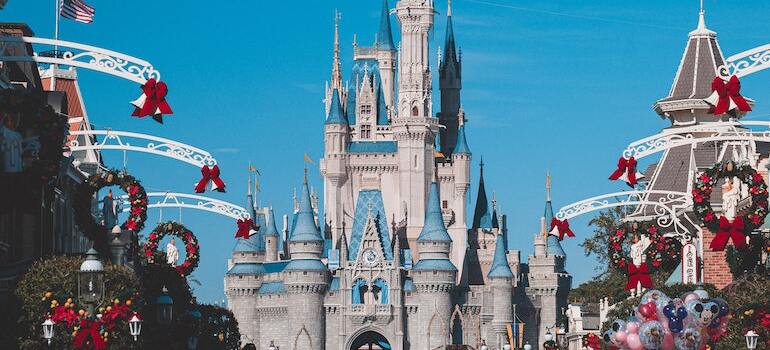 Delray Beach is the right place for you if you're a single person
Even if it's not the most affordable place in Florida, it's still very affordable for a city on the coast. For that reason, when you calculate the living expenses for a single person in Florida it's a good idea to compare it to others like  Naples, Sarasota, Miami, and other places. Of course, our company will have the most affordable and quality movers Delray Beach available to you. But it also will be an affordable place when it comes to the overall price. When you add it all up, you will spend around $3,500 a month for housing and your overall living cost in the area.  
If you're living on a budget Cape Coral is the right place for you
If you want your average expenses to be somewhat lower in Florida, you want to move to Cape Coral. It's a beautiful city that has a lot to offer. Among them are job opportunities that many young professionals will take on and start having a quality life. If you're single and are ready to meet new people, there are a lot of places to do so like bars, clubs, and overall meeting sites. Overall, you won't feel bored and won't have to spend too much money if you pick moving to Cape Coral.
Pompano Beach will offer opportunities for singles without being too expensive
A combination of a fun and affordable place is what you can expect when you move to Pompano Beach. The beach area is something you'll love to enjoy in the area. And there are many parks like the Pompano Community park and many others. On top of that, it's one of the more affordable places in the state of Florida when you compare it to similar cities. Overall, you will find it good to be living in a place like Pompano Beach. Especially with how good it is when you compare its cost of living to the opportunities you'll have.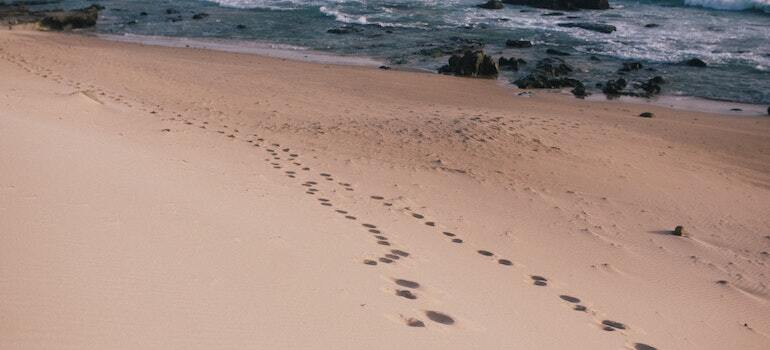 Keeping yourself informed will give you the best options when picking where to live. Above all, you will have a lot of benefits from all the places that we mentioned and having the main factors that impact the cost of living. Knowing the main living expenses for a single person in Florida will make things much easier for you. And overall, if you want to know more about how to navigate life as a single person in Florida, make sure to check out our blog and you won't be disappointed.
References:
https://livingwage.mit.edu/states/12