If you thought that relocation is only about finding Best Movers in Florida and transferring your belongings from point A to point B, you were wrong. There is a lot more behind that. Things such as selling your current home, and figuring out what is the best place to buy a home in Orlando, for instance. You can't just live anywhere. And you definitely can't just buy the first house or apartment that you see. You need to develop a good plan and think about it before you make your final decision. It is also important that you include your family in this. Since you are not going to live alone. All of you need to agree on the same thing. This will also prevent arguments and unnecessary tensions. So explore Orlando's neighborhoods and make a final decision together. After that, you can start looking for your movers and pack.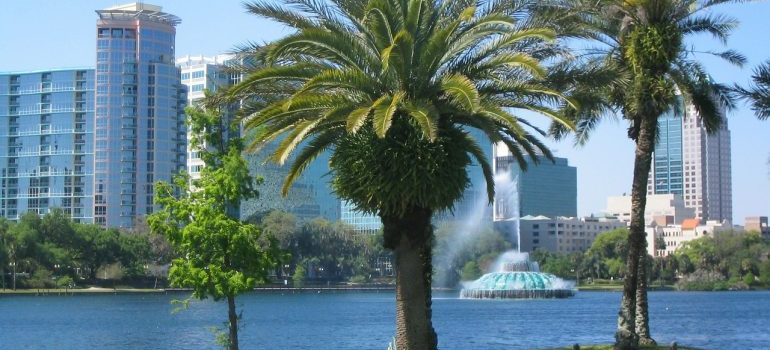 Is the best place to buy a home in Orlando in Coytown?
When you are looking for the best place to buy a home in Orlando, you should definitely consider Coytown. It's a neighborhood in Orlando and the population of this neighborhood is 1,013 inhabitants. It is considered Orange County and rated as one of the best places to live in Florida, not only Orlando. If you choose to buy your future home here, you will get that urban-suburban mix of feelings. There are many bars, restaurants, and coffee shops. Quite a lot of parks too. A lot of young adults live here, and they are all young professionals. So, residents of Coytown tend to be liberal. Also, most of the residents here rent their homes, instead of buying them.
If you were wondering about the prices, here they are. So, the median home value is around $214,800. And the median rent is $1.518. But people choose to rent it more than to buy. There are 69% of renters of homes, and only 31% of buyers. If you are worried about the crime rate, don't! It's very low and the safety is high. Median household income equals $76.538. But, if you are looking for a family neighborhood, this one is not for you. There are only 10% of families with children here. Just hire the best movers in Orlando and move in here.
Your next choice should be the Audubon Park
This might be even a better choice for you since Audubon Park is one of the most beautiful neighborhoods in entire Orlando. The population of this neighborhood is 4,147 inhabitants. Same as Coytown, it belongs to Orange County. Also, there are quite a lot of parks, pubs, bars, and cafes. Unlike Coytown, in Audubon Park, there are many families and young professionals, both. Also, a big plus if you are moving in with kids, public schools here are highly rated. If you like the urban feel, this is the right place for you.
Most of the people here own their own homes. Only 11% of people are renters, while there are 89% of the owners. The median rent price is $1.314. And if you are looking to buy a new home, the median home value is $339,789. The area feels like sparse urban. This neighborhood is considered the best place to raise a family in Orlando. There are 27% of families with children. And the rate of crime is low.
The median household income is $94.773. Education levels are not the highest, but there are 24% of master's degree and higher, 36% of Bachelor's, and 23% of college's. Get local movers to help you with the relocation.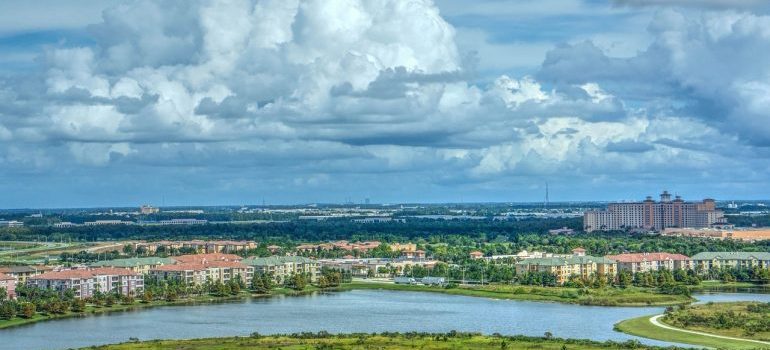 Have you considered Lake Copeland as the best place to buy a home in Orlando?
This place is also considered Orange County. And same as Coytown, it gives you a feel of an urban-suburban mixture. The number of inhabitants is not really high. It's around 1,193. Also, people prefer to buy and have their own homes, instead of renting them. The median home value in Lake Copeland is $505,700, while the median rent is $1,607. Around 68% of residents are owners of homes, while 32% are just renters. After Audubon Park, it's the best neighborhood in Orlando to raise a family. And the third one is to buy a home.
Same as in the previous two, in Lake Copeland crime rate is low. And, there are 41% families with children. So, if you were looking for a family-friendly neighborhood where your kids will have a lot of friends, this option is better than Coytown and Audubon Park. The median household income is $131,136. And the level of education is a bit higher than in the Audubon Park area.
If you prefer smaller neighborhoods, you should check out Thornton Park
So, Thornton Park is similar to their neighborhoods when it comes to the number of inhabitants. The population here is 1,385. Also, needless to say, it is a part of Orange County. It's also an urban-suburban mixture of feelings. Don't worry, also here you will have a lot of restaurants, coffee shops, parks, bars, and so on. Here, the majority of the residents are young professionals. And here, residents also tend to be liberal. Unlike other neighborhoods, in Thornton Park, the public schools are above average.
Here, in Thornton Park, you will see that 29% of the residents are renting their homes. And around 71% of the residents own their own homes. The median rent price is $1,235, while the median home value is $352,029. It's not one of the best neighborhoods to raise a family in Orlando, but it's one of the best to live in. Also, the crime rate is low so you won't have to worry about that.
There are around 25% of families with children, even though it's not the best family neighborhood. The median household income is around $101,299. And the biggest number of education level is the ones with the Bachelor's degree. It's around 45% of residents owning this diploma. If you want to relocate, find the best international movers in Florida that you can get.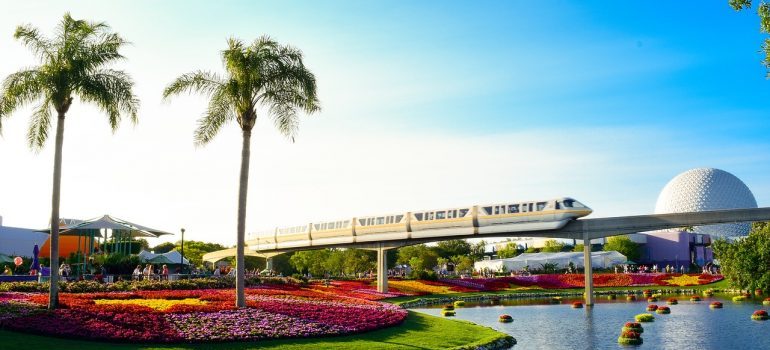 Have you found your place?
Moving to Florida from a completely different state will be a bit challenging. You need to adapt to the weather and be aware of hurricanes. But it won't be a problem. When you have those perfect beaches and a really enjoyable lifestyle, you won't even think about any of the problems! Just make sure you have chosen the best neighborhood in Orlando to buy, or rent your new home.