The relocation process itself drains a lot of time and energy. Especially if you are moving your company to another location. Although the new place will surely bring a lot of positive income for your business, there are other things you need to consider. And one of those things is how to avoid loss of business while moving. We wrote this guide for you, so your office relocation will go as smoothly as possible!
Avoid loss of business by hiring professional movers
One of the biggest mistakes people make when relocating their business is not hiring professional movers. This mistake happens more often than it should. Usually small and medium business think they can cut moving expenses by doing the move on their own. If you do it without any professional help, you can easily have big PR, financial or legal issues.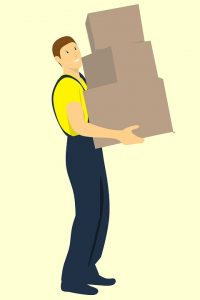 Relocating business is not the same as commercial moving. There are legal issues you must address first before you even start to relocate. For example, you want to cut the cost of the move and told your own employees to help you with relocation. What if someone gets injured or disabled even during the process? This happened under your orders, and you will be legally liable for the lawsuit. Although these situations are serious, you can avoid them! Think about hiring top moving and storage Florida experts, and you will surely avoid any injuries.
Not taking the process of hiring movers seriously
As we already mentioned before, the biggest issue people have is not taking things seriously. And this is especially important for office relocations. To avoid the loss of business during the relocation process, you need to take time with the mover's search. Not every mover is liable to relocate your business, even if they have the moving permit. Perhaps they lack the necessary experience to move the specific type of business you have. For instance, if your business revolves around food handling or animals, you will need a special type of moving vehicles.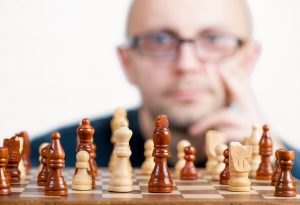 Climate controlled and sterile vehicles are must-have for the relocation to succeed.  However, it is very good to prepare for everything that may happen. While you are searching for the moving company, you need to ask them all sort of questions. Since they will move your business, you need to put it into reliable hands. You must have that in mind when you are searching for commercial movers Florida. But, if they do happen to have everything you need, hire them!
Always get moving insurance
Although the biggest asset of every company is its employees, you still want to protect your belongings and items. The office equipment is very expensive and it can easily get damaged.  While you are moving, you are paying a lot of costs, therefore you do not need additional costs for your relocation.  But, this still happens to people when they relocate. You can easily avoid loss of business value and property by getting insurance.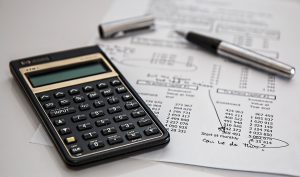 There are a couple of ways you can get the moving insurance. And the most popular one is to take it from the moving company before you start to relocate your business. There is one other way, and that is having business insurance with transit clauses. This type of insurance will leave you without any worries about your office equipment.  It doesn't matter however they are transported, the moving company will be responsible for their safe trip. This is especially important when it comes to company documents. If you are not sure about it, consider renting a storage unit for company documents. There are a lot of pros and cons about it!
Not handling the utilities and paperwork
One other way to avoid loss of business while relocating is to finish up the paperwork with utility companies. A lot of people seem to forget about these little things and they end up in a lot of legal troubles. For example, you forget to sign of the telephone line or cable from your former location.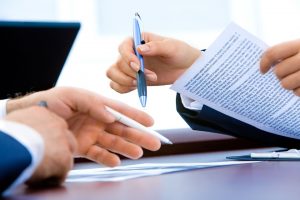 You will either have to pay the bills even if you do not use them anymore, or you will have to pay some sort of fines. Make sure you do everything the bureaucracy requires you to do before you relocate your business! This is a sure way your business relocation will remain stress and you won't lose money. A lot of people wonder what to do about the utilities before relocation.
Timing the relocation
This issue is very important! Since time equals money in the business world, every time you lost is money lost. This is especially important when you are planning a relocation. Planning the relocation takes time, and you should plan it when your company has the smallest amount of work to do. Depending on the field of work your company provides, you will move in a different time.
For example, avoid relocating your business during the holidays. Especially if you are relocating far away. Not only will you end up in a traffic jam, but you will start to lose money. You relocate either early in the morning before people start going to work, or late in the evening, after the evening rush.  One other thing, you should probably avoid moving in the winter, since a lot of mishaps happen then.
It is not always easy to avoid loss of business during the relocation. Well, that's where we come in play. We hope our little guide with these specifics gave you a starting point. You should consider them when you plan your business relocation. Are you already seasoned mover? How did you move your business? Share it with us in the comment section!