Parenting is the hardest job in the world. You can't learn parenting from a book or class, but rather from trial and error. However, you don't have to be perfect to be a good parent. All you need to do is to love your kids and be there for them. However, the role of a parent gets much harder when you are a single parent. In this case, you need to play the roles of mother and father. Additionally, moving to a new city and starting over may be difficult for anyone, single parent or not. While deciding where to raise your children, you have a lot of factors to consider such as education, safety, employment, and the new city's affordability. Luckily, moving doesn't have to be hard if you hire some of the best movers in Florida. Additionally, here are a few of the best Florida cities for single parents.
What are the best Florida cities for single parents?
If you can pick a new place to live, pick one of the most beautiful states in the US which is Florida. With 21 million residents, Florida is the third most populous state in the country. The state's economy is the fourth-largest in the nation and it is based on agriculture, transportation, and tourism. There are numerous reasons to adore living in Florida, including the state's famed beautiful beaches, comfortable climate, and status as a favored retirement location. Now, Florida has many cities that are good for single parents. You won't be able to decide lightly as there are many good options. Where you should move with the best moving professionals in Florida will depend on many factors, but mostly on your preferences. Some of the best cities in Florida for single moms and dads are the following:
Pembroke Pines
Orlando
Tallahassee
Tampa
Cape Coral
Miami
Jacksonville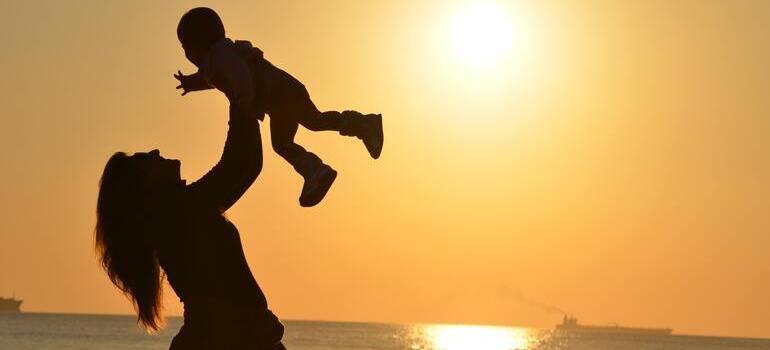 Why should you move to Pembroke Pines as a single parent?
Pembroke Pines is a mid-sized city with a population around of 170 000. The reason why so many people choose to call it home is because of its welcoming small-town atmosphere. Located southwest in Broward County, Pembroke Pines provides quick access to major highways and interstates, important job areas, entertainment hotspots, parks, golf courses, dining establishments, and shopping places. Pembroke Pines is also close to Miami as the distance is less than 25 miles. If you decide to move from Miami to Pembroke Pines, you should then hire the best movers in Pembroke Pines for your relocation. Pembroke Pines is a safe and clean city as the large trees and flora that line the majority of the streets are well-kept, tidy, and aesthetically beautiful. Additionally, Excellent public schools, as well as amazing public areas like parks, libraries, and leisure facilities, are all available to residents of Pembroke Pines.
Orlando is often described as one of the best Florida cities for single parents since it's very suitable for kids
Orlando is a bigger city with a population of around 300 000 and it's also the center of the Orlando metropolitan area which has more than 2,5 million residents. The city is one of the exceptions to Florida's general reputation as a retirement and snowbird haven. The fourth most populous city in Florida, with a median age of slightly over 34, is a thriving center for professionals, families, and students alike because of the availability of higher education opportunities and a robust job market. There are many more reasons why people are moving here with best movers Orlando. The fun fact about Orlando is that the city is home to Walt Disney World and Universal Studios. You should definitely take your kids to visit both places right after relocation. Another great thing about Orlando is the cost of living as the city has lower living costs than Miami.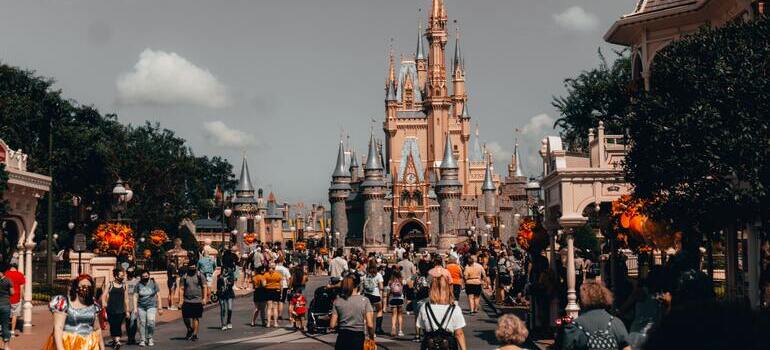 Tampa has many advantages for single parents
Tampa is usually found on lists of the best cities for single parents and especially for single moms. The city is very safe with a thriving job market that is also quite reasonably priced. It is a city in Hillsborough County with a population of close to 400,000. It has wonderful neighborhoods filled with a lot of nice and friendly residents and no wonder why best movers in Tampa are helping so many people settle into this city.
This place has everything that you would need for a good life such as great weather, beautiful beaches, job opportunities, good education, and health care. Additionally, Tampa has lower living costs than Miami and no estate or income tax. You will be able to find a nice apartment to rent for a reasonable price. Additionally, Tampa has many things to do for adults and kids. There are many fun activities for parents with children where you enjoy your free time.
Don't forget to consider Tallahassee
Tallahassee, the capital of Florida, is a great city for living and especially for single parents. Tallahassee offers a lot, including pleasant year-round weather and incredibly welcoming residents. There are many reasons why Tallahassee will surpass your expectations and make you happy that you made the decision to relocate here with best movers in Tallahassee. If you're hoping to escape the bustle of your present city and experience life somewhere peaceful and charming, then Tallahassee is a perfect place for you. Despite not having the highest population in Florida, Tallahassee is the ideal place for a family to live for a variety of reasons. Tallahassee includes attractions for history lovers and people who enjoy outdoor adventures, including wildlife to see, lovely gardens to explore, and a bustling downtown. You will be able to spend quality time outside with your kids and not be close to your home all the time.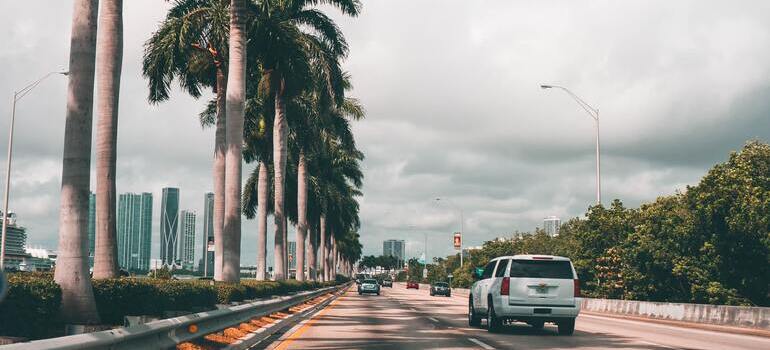 Where should you move to?
As you can see, there are more than enough options among the best Florida cities for single parents. It's not easy to choose the perfect place to raise your kids. Being a single parent makes this decision considerably more difficult, but there are several things that can help. Asking for help is not a sign of weakness, especially from your loved ones. Furthermore, you can seek help from professional movers that can make the process of relocation simpler and easier.