If you're thinking about living in Gainesville, you probably want to know all the details before you pack your bags. Living in this city in Alachua County can be a great experience, especially if you're young. Just 2 hours from Orlando is this University City, which hosts more than 65,000 students annually. Cultural activities and events in Gainesville occur daily thanks to the needs of a large number of young people in the city. Whether you're a sports, music, or history fan, you'll find something to relax and have fun in Gainesville. As soon as the best movers in Gainesville help you relocate to this city, here are some events you shouldn't miss!
Let's get to know cultural activities and events in Gainesville
Although Florida is a symbol of sun and beaches, that doesn't mean it doesn't have something else to offer. Gainsville is a city in the northern part of the state and is a great location for outdoor enthusiasts. Plenty of parks, hiking and biking trails, and gardens will welcome you there. But you will also be able to walk through its historic neighborhood. For fans of sports and cultural events, Gainesville offers a quality program, many days a year. If you are among the mentioned, then moving to this college town is the right choice for you. It is enough to find residential moving companies in Gainesville and arrange your relocation.
Valentine's Day
As in other cities, Valentine's Day is celebrated in Gainesville on February 14th. On that day this year, couples in love as well as friends will have the opportunity to enjoy a nice event at The Fat Tuscan. We are talking about Valentine's Cooking Class, Dinner, and Wine Tasting. Couples will have the opportunity to prepare a meal for themselves during this romantic evening. In addition, they have the opportunity to taste wine. With your Valentine, you will make Tomato Basil & Mozzarella Bruschetta, Gnocchi Pasta, and a Dessert of Tiramisu. Each couple will have a separate station with food and supplies.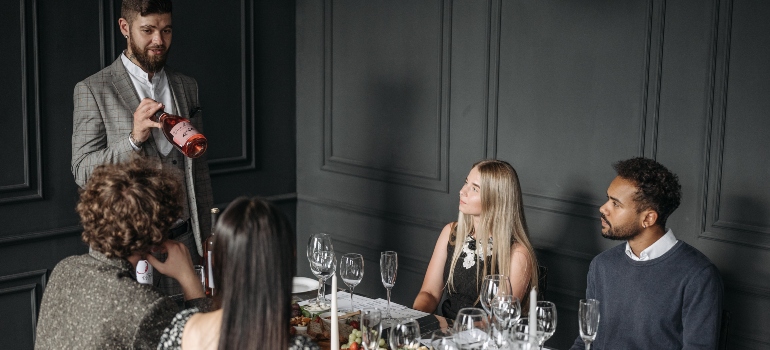 The other event that will take place this day will be located at the Curtis M. Phillips Center for the Performing Arts. This cultural center will host the comedian and actor Demetri Martin. This 49-year-old artist created the Comedy Central show Important Things with Demetri Martin. On this Valentine's Day, it will cheer up many couples and those who are eager to socialize and laugh.
Celebrating Black History Month in the city of Gainesville
February is also part of the year when Black History Month is celebrated. This tradition began in the Jim Crow era and was officially recognized in 1976. The purpose of the celebration is to honor African Americans and acknowledge their sacrifice. Various cultural events will be held in Gainesville to mark the occasion. If you want to attend one of the events during February hire local movers in Gainesville and ensure your fast and efficient move.
African American women in Art & Literature. On February 19, the cultural event "African American women in Art & Literature" will take place. Celebrating African History Month, the city of Gainesville, and the A. Quinn Jones Museum and Cultural Center will present artist Yvonne Ferguson.
Blues Night. The Quinn Jones Museum & Cultural Center hosts the North Central Florida Blues Society's Blues on the Patio. A local blues artist will be presented, and the goal of the event is to encourage young artists to this type of music. If you are a blues fan, this could be a very interesting evening for you. The event will be played on February 26.
Posing Beauty in African American Culture. "Posing Beauty in African American Culture" will be on display throughout the month at the Harn Museum of Art. Features approximately 120 works of art and more than 45 artists and photographers. By the way, Gainesville's Samuel P. Harn Museum of Art is another of the University of Florida's world-class attractions. Covering about 112,800 square meters, there are galleries, an auditorium, and study rooms. The museum has a permanent collection of over 11,300 art objects. It emphasizes African and Asian artists but also gives space to modern and contemporary art and photography.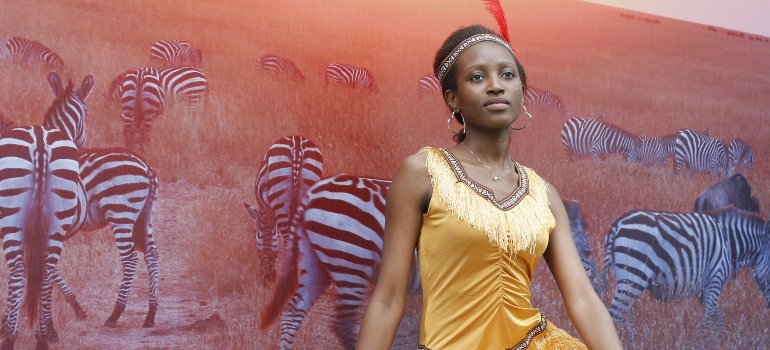 Florida Museum events
The Florida Museum of National History is also part of Gainesville and provides a large number of events for children and adults throughout the year. Whether you want to visit the famous Butterfly Rainforest or participate in one of the children's events, the experience will remain forever in the memory. The museum also has events for children with behavioral disorders, so as early as February 19, you can participate in the event with your child during which the child will be able to explore the world around him at his own pace. February will be the month dedicated to the world of insects, March to the world of plants and April will introduce you to the animal world.
Explore the Pleasant Street Historic District
Upon arrival in Gainesville, many are surprised by the preservation of historic buildings. This part of Florida is of historical importance, considering that after the Civil War and the abolition of slavery, blacks established their first settlement here. Among the houses that you will meet while walking around the neighborhood, you will come across different styles of architecture. You will see the American history of this area through ordinary wooden but also stylishly built houses.
Daily events at the Cade Museum for Creativity & Invention
The Cade Museum is known for its interactive learning for children and adults. Their mission is to inspire future inventors and entrepreneurs. During the year, you will be able to have fun in one of their programs every day. Little Sparks is a program for the youngest, during which children learn about science through song, play, music, and stories. A similar program, but for slightly older children, is Jr. Inventor Night. And for serious students, there is the Codebotics Club.
This February 14, the Cade Museum will also host the State of the City Address event. Gainesville Mayor Harvey Ward invites all neighbors to attend a presentation on city improvement, strategic goals, and vision for a fair and inclusive city.
Sports events throughout the year
The O'Connell Center has been part of the lives of Gainesville residents since 1980. With 12,000 seats, it can afford a large number of people to attend various events. It has indoor and outdoor swimming pools and hosts various sports and cultural events. There you can watch Florida Gators Basketball, Gymnastics, and Athletics.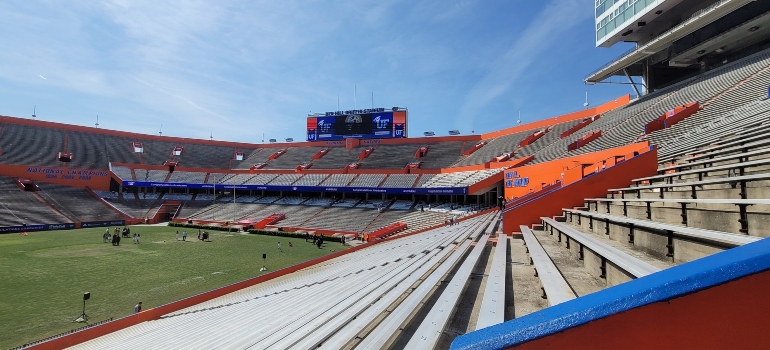 Music events and festivals as part of cultural activities and events in Gainesville
This year you will have the opportunity to attend a large number of musical events. Whether it's a church choir or a big pop concert, Gainesville will not let you down. Hayden Coffman, June Star, The Kingdom Choir, San Salvador, Megan Moroney, and many others will be among the first to perform. These events will take place in different places in the city, so it's best to get informed monthly so you don't miss the performance of your favorite musicians.
What else can you expect from living in Gainesville?
Since this is a university town, keep in mind that there are a lot of young people walking the streets. The median age in the city is 26. According to the last census, the city has more than 134K inhabitants. Students are served by 66 schools and 15 private and charter schools. As many as 49% of the population have a bachelor's degree.
The economy of the city
Gainesville's economy employs more than 64K residents. The unemployment rate is lower than the national average, 4.4%, but in the last year business prosperity has been in a slight decline. The average annual salary is $42,108 and there is no income tax. Also, there are low corporate and other business taxes, so if you decide to relocate your business, you will be at an advantage compared to some other parts of the country. Just find commercial moving companies in Gainesville and start that business adventure. The best companies to work for are the University of Florida, Info Tech, and Exactech and the best-paying jobs are Psychiatrist and Dentist at over $220K per year, Nurse Anesthetist at $174K, and Architectural and Engineering Manager at $138K.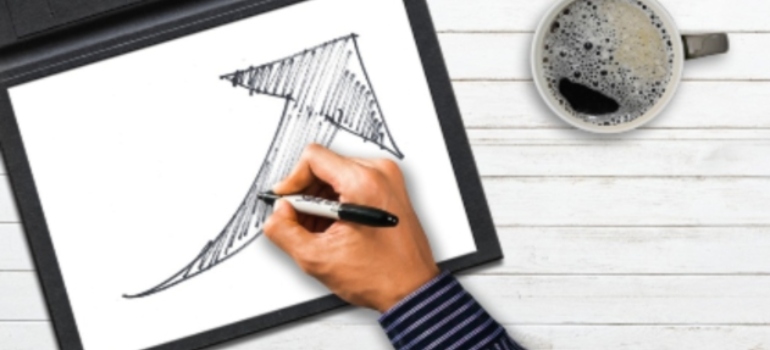 Cost of living
If you decide to relocate and come to Gainesville, know that your cost of living is 10-13% lower than the state average and the Florida average. The median home value is $230K which is lower than the national and Florida averages. However, only 38.7% of the population are homeowners. The average rent is $1044. Food prices are also lower than the national average. However, utilities are high, especially electricity prices and property taxes. Among the 29 neighborhoods, University Park is the most expensive. If all this seems challenging to you and for moving from another state, get matched with long distance movers in Gainesville to have a reliable move.
Cultural activities and events in Gainesville will be a part of your life as soon as you move into this wonderful city
Although moving is considered demanding and stressful, some cities are worth the sacrifice. Moving to this Florida city can be a great idea. Besides cultural activities and events in Gainesville, favorable living conditions await you too. Also, in the City of Gainesville, you will be able to live life just the way you want it. You can have fun in many places where there's a lot of youth, and you can also lead a quiet family life. Opportunities are endless, so enjoy Gainesville!