Moving is one of the most complex tasks in the life of any individual. Moving to another city may seem exciting, but it must be well-planned. If you are considering moving from Port St Lucie to Orlando, there are two important things to keep in mind. The 127 miles you'll travel between these two cities is considered long-distance travel. Such an adventure is most effective and safest with the support of a moving company. Another important thing is to review all the basics for moving to Orlando. That's why we at Best Movers Florida have prepared for you a guide through everything you need to know before deciding to relocate.
Moving from Port St Lucie to Orlando with a moving company will be stress-free
Any relocation is physically and mentally demanding. But long distance relocation is more expensive and needs to be planned in detail. When you finally decide that you have chosen the right path to your new home, you should search all options, ask about moving companies, match your budget with the requirements of moving, pack everything, and organize transportation to another city. That is why the best choice is to rely on a reliable moving company. Today, the moving process is perfected by experienced movers. With a whole range of moving services, moving will be easier for you in terms of time, money, and effort.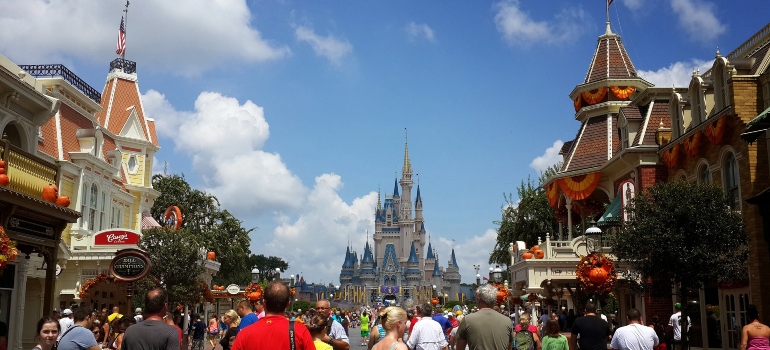 Why should you consider moving from Port St Lucie to Orlando?
Port St. Lucie as a vibrant city located in the south of Florida, and with a coast that is washed by the Atlantic Ocean, seems like an attractive location to live. However, is this "City for all ages" exactly what you need in sunny Florida? Port St Lucie is famous for its beaches, Botanical gardens, and fishing. On the other hand, natural disasters are common in this area. Since 1930, 73 hurricanes have been recorded. The city is also susceptible to flooding, lightning, tornadoes, and wildfires.
If you get in touch with best movers Orlando and relocate there, you will be mostly protected from natural disasters. Like the entire state of Florida, this city is at risk from hurricanes, but they are much less likely to happen than in Port St. Lucie. Orlando lies in the central Florida area and is at a higher altitude, so it is protected from major catastrophic events. As a multicultural city, Orlando has other perks to living there. We'll list the ones that have the biggest impact on your decision.
Orlando can be a great destination if you need a job
Orlando is a city of big corporations. Lockheed Martin, Darden Restaurants, Red Lobster, Multimedia, and IT Consortium are some of them. You can find work in different fields: digital media, software design, agriculture, engineering, health care as well as the film industry. With an unemployment rate of 5.8%, which is lower than the national average of 6%, in a population of over 328,354 people, this is a city where you will be able to find work. With recent employment growth of 3.9%, Orlando is 2% ahead of Port St. Lucy. The median household income is $75,669 and the poverty rate is 19.45%.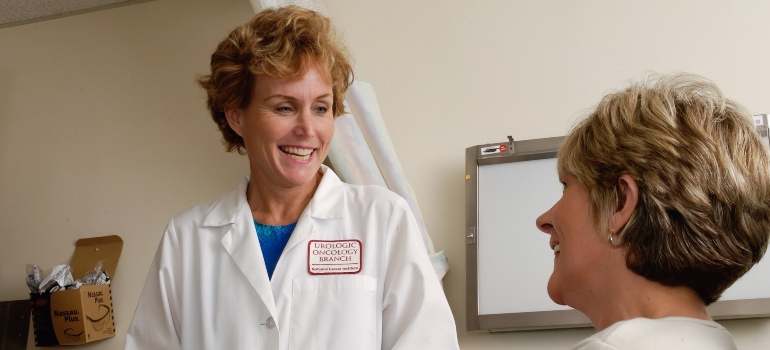 The highest-paying jobs are pediatric ophthalmologists, with an average salary of $304,000, and pathologists with an average salary of $279,000. Additionally, Orlando is a city with a younger population with a median age of 33. There are slightly more seniors in Port St. Lucie, giving a median age of 40.2 years. If the reason for your residential move is to look for a job, start preparing for the relocation.
Cultural diversity
Racial and cultural differences are reflected in all aspects of life. In Orlando, the majority race is white with 47.6% of the total population. Behind them, the largest group is Hispanic, 29.9%. In the last few years, there has been a considerable increase in Cuban Americans, and the Indian and Haitian communities are also represented. Thanks to this, in the city you will find restaurants of different world cuisines as well as religious places of different social communities.
A place of fun and city attractions
Whether you prefer surface tours or aerial excursions, Orlando will not let you down. Near the city, you can see wild dolphins, enjoy a Monster truck tour of the Swamp or fly in a balloon above the ground. Orlando is known for its theme parks that attract both residents and tourists. Among them are the most famous Walt Disney World, Disney's Hollywood Studios, SeaWorld, and the Wizarding World of Harry Potter. In addition, you will find live entertainment on every corner, as well as a large number of restaurants and bars. The advantage of living near them is saving money. You don't have to spend a lot of money on vacation, but you will set aside a day and get to the desired place in a short time by car.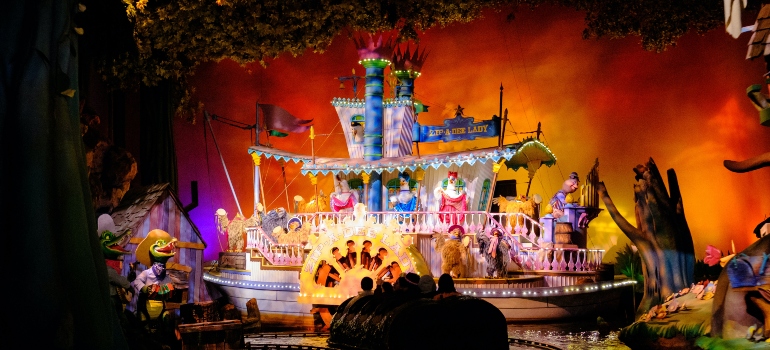 Good medical infrastructure
Orlando boasts a developed healthcare system with a large number of healthcare facilities, among which AdventHealth Orlando and Orlando Health Regional Medical Center are among the best. Compared to Port St. Lucie, Orlando has twice the number of doctors per 100,000 residents. In addition, healthcare is 6% cheaper compared to Port St Lucie and 3% cheaper than the national average. On the other hand, the air quality in Orlando is worse compared to that of Port St Lucie by 31/100 units but also compared to the national average by 20/100 units. If you have your own medical office and are planning a commercial relocation of your practice to Orlando, it will certainly be a good move considering the average salaries in healthcare.
Decent commute time and transportation
Orlando is considered one of the best cities for transportation and commute time. It is in second place, right after Miami. You don't need a car in the city. Many public transport options work very well, including the Lynx public bus system, commuter SunRail, LYMMO, and the Greyhound bus. If you still want to own the car, registration is also a cheaper option. What is more expensive than the national average is the auto insurance policy. Compared to the price in Port St Louis, transportation is 7.5% more expensive.
These facts may not suit you if you are moving from Port St Lucie to Orlando
Comparing the cost of living in these two cities, we are concluding that Orlando is 2.6% more expensive than Port St Lucie. The median home value in Orlando is $294,400, about $5,000 more than in Port St Lucie. Housing is higher by 2%, and utilities by almost 9%. The only thing cheaper in Orlando is the cost of food and groceries, by 4%.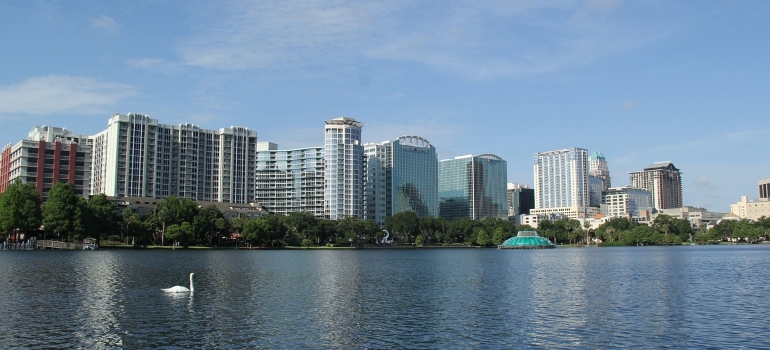 Another thing Orlando can't boast about is education and schools. Public schools are not highly rated and have a score below the national average in both math and reading. On the other hand, the University of Central Florida, located in the city, has a graduation rate of 75%. This should be taken into account if you are planning to move with younger children. If you have reached higher schools, Orlando is a good choice for you.
Now it's easier to make a decision about moving from Port St Lucie to Orlando
Knowing everything about these cities will certainly make it easier to make a decision about moving from Port St Lucie to Orlando. Since both cities are parts of Florida, some facts are the same under state law. On the other hand, the influence of the location is always inevitable as well as the development of the city. City of Orlando can stand on the line with some larger metropolises and should be taken into account when choosing a future home.