Miami is an attractive destination for all ages. This exciting and vibrant city offers much more than sandy beaches and great entertainment. If you're moving with your family, things like safety, excellent schools, and parks are some elements you'll want to consider. Wondering what are the best neighborhoods to raise children in Miami? Best Movers Florida will help you find suitable neighborhoods for families in Miami that meet your needs.
What should you consider when looking for the best neighborhoods for families in Miami?
Not every neighborhood in Miami is suitable for every family. Each family has their priorities and a unique feeling that tells them this is where their new home will be. Therefore, before you begin your search, consider some of the following aspects that may influence your decision: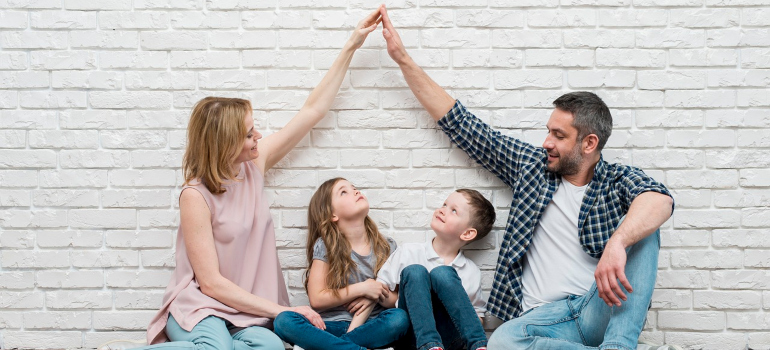 The quality of schools in the area
You will want to know how the schools in the area are ranked if you are considering sending your children to a public school.
The price of housing
Your family needs more living space, so finding a real estate agent may be a good decision. They can help you negotiate a price that fits your budget.
Walkability
Decorated streets and sidewalks might be an important aspect of a future home. Children can walk to school or the first bus stop safely.
Access to outdoor areas
Children love to spend time playing outside. That's why having access to green spaces is a priority.
The Living Environment
If community events that your family can participate in in your home are important to you, this aspect will be of paramount importance.
Safety
No neighborhood is completely safe. However, some areas have a statistical reputation for being safer for your children.
Make moving to Miami stress-free by choosing your location on time and finding a reliable moving company. Below are some of the most popular neighborhoods for families with many of these aspects.
Coral Gables
Only 20 minutes from downtown Miami is one of Miami's most desirable real estate markets. It is one of the safest and most beautiful neighborhoods in the United States. It is home to some of the best private schools, like St. Philips and Gulliver. The University of Miami is also nearby, so kids don't have to leave the family home when it's time to go to college.
The median purchase price of a property is $696,000, while the median monthly rent is $1,412. Coral Gables has moved beyond the family move-in stage as interest in townhomes and luxury townhouses has increased. Choose professional moving services and leave the rest to the best movers in Coral Gables. They will meet your moving requirements and transport your belongings efficiently.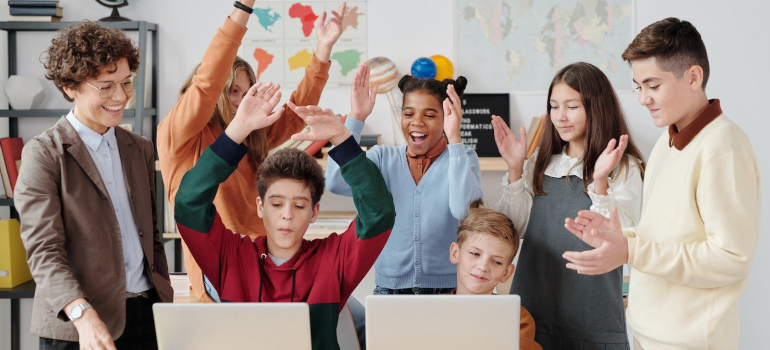 Pinecrest
This area is a good choice for families and retirees. If you enjoy spending time with your family outdoors, you've just found the perfect place. Enjoy a stroll through Pinecrest Gardens or the Botanical Gardens. Or play with your kids on the many playgrounds. Outdoor opportunities are all around you and you'll definitely have a great time when you start to explore Pinecrest. Proximity to public schools such as Gulliver and Pinecrest Elementary makes this neighborhood a sought-after place for family life. You'll find spacious family homes with pools here, and the median home price is $840,990. The median monthly rent is $1,313.
Coconut Groove
Like Coral Gables, Coconut Groove is also very popular among the best neighborhoods for families in Miami. The quick access to Coral Gables and Brickell also makes it attractive. You'll find a mix of luxury and bohemian styles with plenty of quality restaurants and cafes to enjoy. The neighborhood consists of South Grove, which borders Coral Gables, and North Grove, which border Brickell. Right in the center of Coconut Groove are many townhouses that are an excellent choice for newcomers with very small children. It is one of the safest neighborhoods in Miami, with 24-hour police control.
It is also one of the top places to buy a home in Miami. The median purchase price of a home is $592,500, while the median rent is $1,401 per month. There are many outdoor activities you can enjoy in your free time. Walk your dog in David T. Kennedy Park or do your weekly shopping at the organic market.
Key Biscayne
This neighborhood is known to be one of the most expensive areas in Miami. However, living here will bring you many benefits. You will have access to local beaches and many outdoor activities. Large family homes, beautiful beaches, and the ability to have fun on the water will be at your fingertips. You will also have a sense of community in a very safe environment. If you need to get to downtown Key Biscayne for work, it's only 15 minutes away. If you enjoy and practice a healthy lifestyle, you'll enjoy biking, kayaking, or fishing. The dining scene is diverse, so you can enjoy seafood at The Ritz-Carlton or order a 12-inch pizza at Tutto Pizza & Pasta. The median home price is higher, at $1,034,800. If you choose to rent, the median cost is $2,549 per month.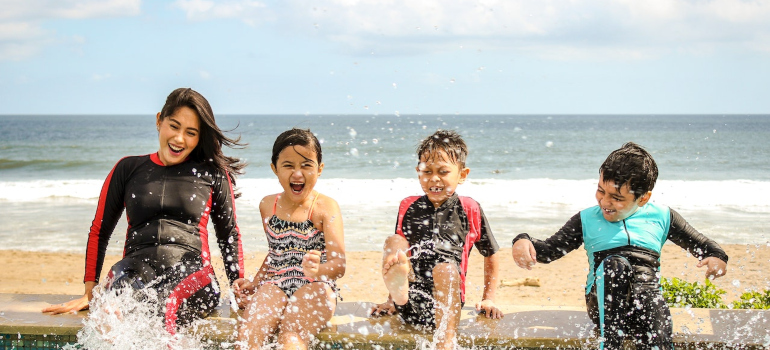 With many great neighborhoods for families, Miami is definitely the right choice
Miami is an attractive place for family life because it is a safe place to live. What is often crucial when choosing a future family home with children is the proximity to the best private or public schools, which is one of the advantages of Miami. In addition, Miami's warm climate and the opportunity for your child to participate in many outdoor activities are other advantages. Many attractions such as zoos, amusement parks as well as numerous parks make the environment attractive for families with children. You know best what your priorities are and what best suits your needs when choosing the best neighborhoods for families in Miami. And the best solution is to trust movers Miami FL to handle your move smoothly and efficiently to your new home.