So your business is growing and it's time to spread your wings and take it a step further. Congratulations! This is an exciting time for you. But when it comes to expanding your business in FL, where you choose to go definitely matters. As the best commercial movers Florida has to offer, our movers know better than anyone which cities most business owners choose for their commercial relocation. And we are only too happy to share our wisdom with you! That is why we've come up with this handy list of cities you should consider when expanding your business in FL (with a few extra tips thrown in for good measure).
How to find a good city for expanding your business in FL?
Florida is an excellent location for all budding and expanding businesses. The state has pro-business tax policies, a well-developed infrastructure and a diverse workforce that counts millions. Because of this, expanding your business in FL can be an excellent idea regardless of what type of business you own. But Florida is no small state and not every part of it is equally suitable to every business! So where exactly should you move your business?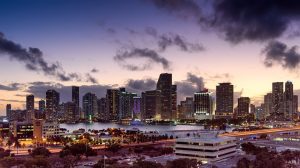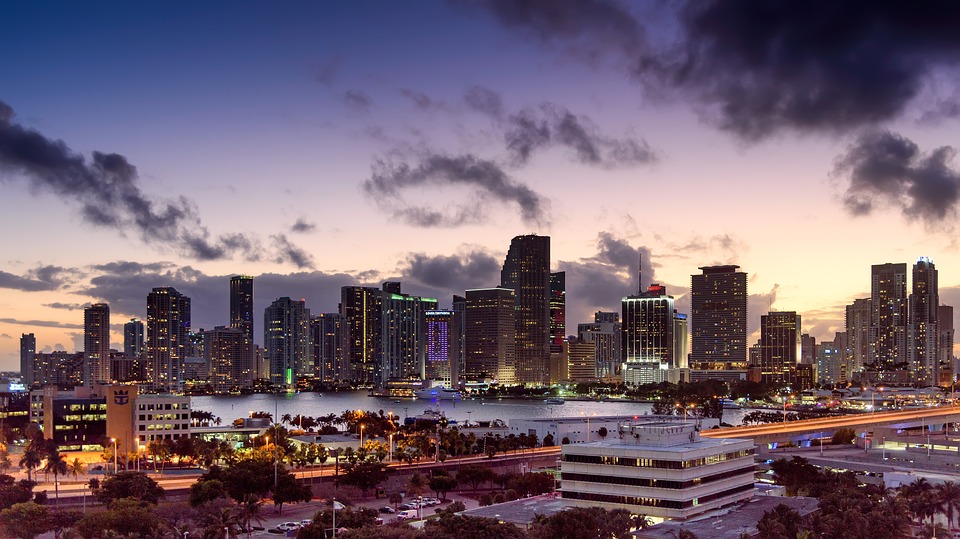 Well, Florida can be divided into 8 separate regions, all at varying stages of economic and industrial development and all uniquely suited to specific types of businesses:
Northwest: an area where technology and cybersecurity is booming
Northeast: an excellent place for the financial sector
Tampa Bay: consider moving to Tampa if you work in logistics and distribution
South Central: heaven for businesses regarding solar energy and agriculture
North Central: perfect for research, innovation, and technology
East Central: an area known for tourism
Southwest: excellent for businesses in the medical field
Southeast: ideal for international trade, import/export businesses and tourism
Which area is best for you will, therefore, depend on the kind of business you do!
Growing industries in FL
A number of industries have shown significant growth in Florida recently. Chief among them are tourism, construction, retail, IT, real estate, agriculture, import/export, and aviation. These are the industries behind Florida's economic growth. So if you work in any of those branches, expanding your business in FL is an excellent idea!
What are the best cities for expanding your business in FL?
There is no shortage of different cities in Florida to expand your business to. From large centers like Jacksonville with its 800,000 citizens to smaller towns like Naples and its 20,000 residents, opportunities for your business are aplenty. If you're moving from out of the country, you may naturally gravitate towards larger cities. But Florida's smaller towns also offer a variety of benefits to business owners. Ultimately, it all depends on your preferences as a business owner. What do you believe will benefit your business the most? And in which of these cities do you see yourself working in the future?
Large urban centers
Expanding your business to a large urban center has many benefits. Firstly, you will be able to reach more potential clients. Secondly, you will also have access to a wider and more diverse workforce. Finally, larger cities tend to develop faster industrially. For certain businesses, this can be vital to success. However, the cost of running a business in a large city tends to run higher. The competition is also more fierce which can cause you some problems if your business is not already well established. But if you do decide to expand to a large city, Florida offers some excellent choices!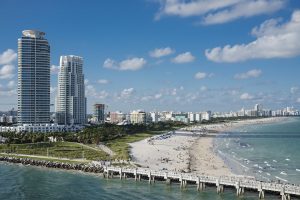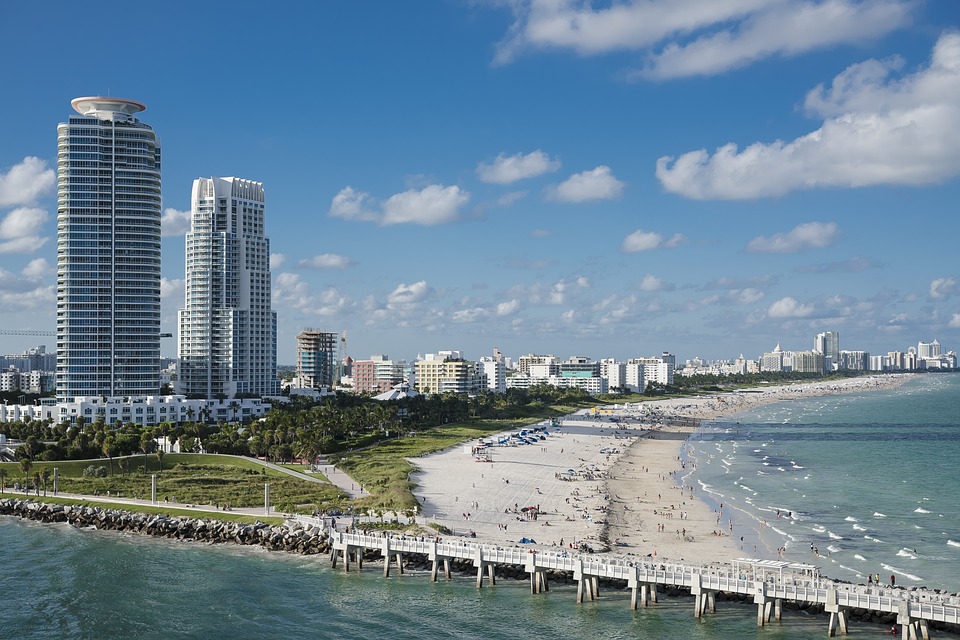 Miami
Miami may just be the best city for business growth in 2019! With more than 400,000 residents and millions of visitors each year, it offers endless opportunities for new customers and new workers alike. It is especially suitable for businesses dealing with tourism, international trade, media and telecommunications, and finance. Research has shown that new businesses of all kinds are thriving in Miami. The information was based on their annual revenue, credit score, debt-to-income ratio, and taxes, among other things.
Fort Lauderdale
Another one of Florida's major cities, Fort Lauderdale, is an excellent choice for a business venture. This growing city rivals Miami in almost every way. Except one: rent is much cheaper here! This can greatly affect the cost of running a business. In Fort Lauderdale, you will have pretty much everything you would in Miami. But it will come at a lower cost. For businesses in tourism especially, this is an excellent opportunity!
Thriving small towns
You may not find this information in a business moving manual, but small towns can be just as good of a choice for business expansion as metropolitan areas. Although you won't be able to reach as large of a pool of people, you will have plenty of other benefits to enjoy. To begin with, the cost of running a business is smaller in a smaller town. Incentives, on the other hand, are higher. Small towns typically want to attract new businesses. In order to achieve that, they often offer amazing perks for business development. Finally, your competition in a small town will be limited at best. This gives you more chances to thrive.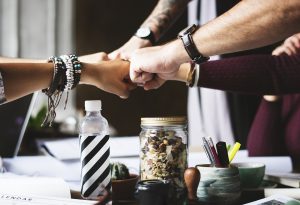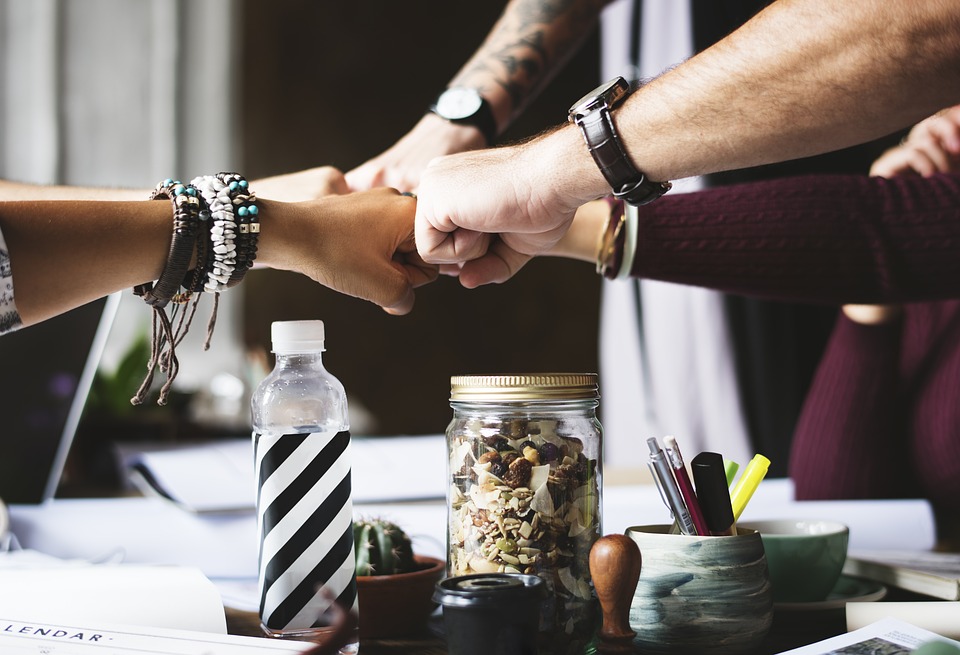 Maitland
Maitland is perfect for starting or expanding a business in. The average revenue of $4.5 million per business is more than enough to make it attractive. But with Orlando less than 10 miles away, there's more worth mentioning. Both the National Entrepreneur Center and The University of Central Florida offer classes and counseling for business owners. This encourages many new businesses to open every year. Ultimately, this northern Orlando suburb is an amazing place for small and growing businesses.
Doral
If you prefer Miami to Orlando, Doral may just be the place for your business. It is just 15 miles away from Miami, giving it easy access to all of its amenities. The close proximity of the port of Miami makes the city an excellent place for businesses working in logistics and import/export. And just like in Maitland, you can get free counseling at the Florida International University.
Start expanding your business in FL today!
If expanding your business in FL sounds like a good idea to you, don't hesitate! Florida offers countless benefits to business owners, making it one of the most popular states to start or expand a business in. It's going to take quite a bit of time and effort to move your business so you can't start soon enough. Look into commercial movers and start the process today. Florida is waiting for you!