If you are looking for a vibrant and diverse state to move to, Florida might just be the perfect one! Proper planning is vital for a successful long-distance move, and that's why we from Best Movers Florida are here with everything you need to know. This guide will cover important aspects such as the choice between a DIY move or hiring professionals, as well as key steps to take to have a convenient move. We will also explore common moving routes across Florida and provide helpful tips to make your relocation smoother. Whichever part of the state you're going to, this guide will equip you with valuable information so your long distance move in Florida is a memorable experience. Let's dive in!
Preparing for a Long-Distance Move in Florida
The beginnings of a long distance relocation are the most crucial. Start by determining the distance and logistics of your move. Find out the number of miles between your current location and the destination in Florida, and assess the size and quantity of your belongings to adequately plan for appropriate transportation. Next, evaluate your budget. Calculate potential expenses like packing materials, transportation costs, etc. Additionally, consider your timeline. Determine how much time would you need to execute your move stress-free. The best thing you could do when planning a long distance move in Florida is to create and stick to a moving timeline.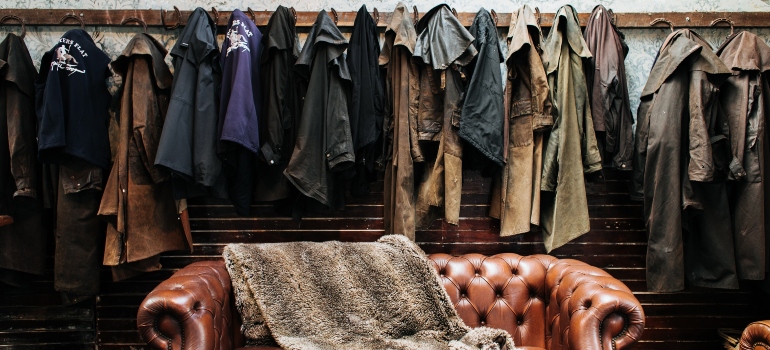 Weeks before the move
6 to 8 weeks before your moving date, start sorting and decluttering your belongings. Sort your items into essentials and non-essentials, and see what you can get rid of. You'd have fewer things to carry with you, which means less time, effort, and resources spent on packing and materials. Once that is done, start packing the non-essentials first. At the same time, start addressing your utility transfers and address changes. You'll have enough time to make your new home livable as soon as you walk through the door. Finally, start searching for moving companies in your area. For example, if you are moving from Tampa, you will want to find the best movers in Tampa to ensure a smooth transition. Compare multiple free quotes obtained from the companies' websites to get a sense of how much your relocation will cost.
Days before the move
Days before the move, it's crucial to plan and organize. Start by making a packing strategy for the remaining essential items. Begin with seldom-used items and gradually pack essential belongings. When done packing, label boxes clearly for easy unpacking later. Also, sort items by room to simplify the process. Contact movers to finalize arrangements and ensure they have all the necessary information. Notify important contacts about your move, like friends, family, and utility companies, to update your address. Make a checklist of tasks to complete before moving day, such as canceling subscriptions and redirecting mail. Finally, don't forget to pack an essentials box with essential items for the first day in your new home.
The Ultimate Moving Checklist for a Long-Distance Move in Florida
Since planning a long distance move in Florida can be an overwhelming experience, it's crucial to have a well-structured checklist that will help you track each part of the process. We will now lay out the foundation for our ultimate moving checklist that you will use and adapt to your moving needs accordingly. 
Packing and labeling efficiently
Here are some essential tips and tricks when it comes to packing. Gathering the right packing supplies is crucial for a smooth move. Stock up on sturdy cardboard boxes in various sizes. Use bubble wrap or packing paper to protect fragile items like glassware or electronics. Secure boxes with packing tape to prevent any mishaps during transportation. To optimize space, disassemble larger furniture pieces whenever possible. When it comes to packing techniques,  place heavier items at the bottom of boxes and lighter ones on top to prevent damage. Fill any empty spaces with packing material to minimize shifting during transit. For clothing, use wardrobe boxes or garbage bags with hangers to keep them wrinkle-free.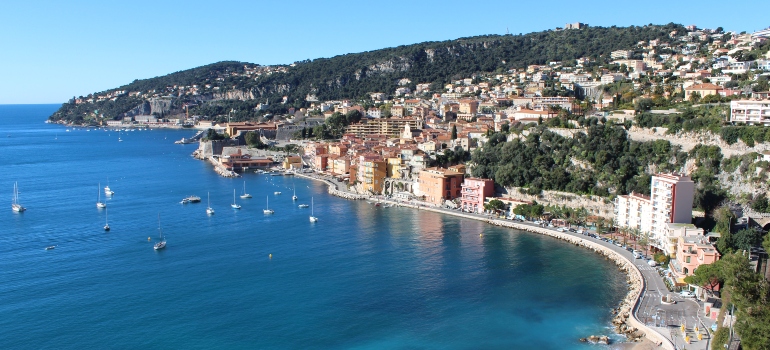 Additionally, proper labeling allows you to enjoy a hassle-free unpacking process. Use a waterproof marker to clearly write the contents of each box and the room it belongs to. Be specific rather than using generic labels. For example, instead of writing "Kitchen," you could write "Pots and Pans" or "Utensils." Consider using color-coded labels or stickers for an even more efficient system. Assign a specific color to each room and mark the corresponding boxes accordingly. Additionally, create a master inventory list to keep track of all your labeled boxes.
Securing necessary documents
The first thing you should do is update your driver's license and vehicle registration to your new address. Visit the local Department of Highway Safety and Motor Vehicles (DHSMV) office with proof of residency, identification, and vehicle documentation to complete the process. At the same time, you should update your insurance policies to reflect your new address. Contact your auto, home, and any other insurance providers to inform them about your move and have coverage in your new home in Florida. This step ensures you have the necessary protection and comply with any state-specific requirements.
Don't forget about healthcare!
An equally important step is to update your medical records. Notify your healthcare providers about your relocation and request copies of your medical records to be transferred to your new healthcare providers. This ensures continuity of care during your long-distance relocation and allows your new doctors to have a comprehensive understanding of your medical history.
Managing utilities and subscriptions
First, schedule disconnections with your current utility providers well in advance of your move-out date. The most important ones to arrange are:
Water
Gas 
Electricity
Internet
Provide them with your new address for any necessary final bills or refunds. Simultaneously, arrange connections for utilities at your new address. Contact your new providers to set up new accounts and schedule the activation or transfer of services, but if you're still using the same companies you'll give them the new address during your first contact. Make sure to align the start dates of your new utilities with your move-in date.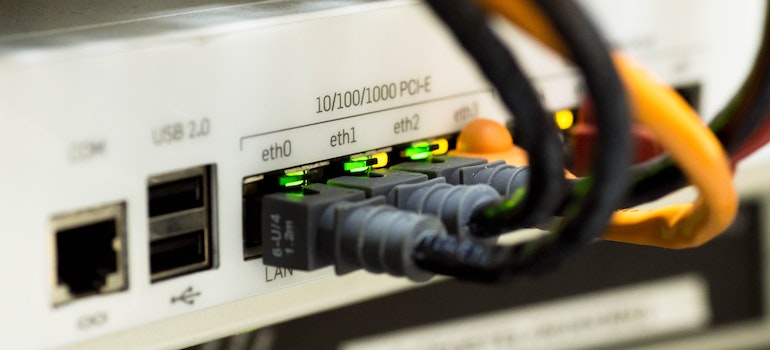 To ensure a seamless transition, don't forget to forward your mail. Visit the official USPS website or your local post office to submit a change of address request. You don't want your bills going to the wrong address! Additionally, update your address with your subscriptions, such as magazines, newspapers, or monthly delivery services. The same applies to digital subscriptions too, such as streaming services, online shopping accounts, and monthly memberships. Log in to each respective account and modify your billing and shipping details to avoid any disruptions in service
Making arrangements for pets 
If you plan a long distance relocation to Florida and own a pet, make sure you find pet-friendly accommodations during the move if needed and keep them safe during transit. Research hotels or rental properties that welcome pets, and inquire about any specific requirements or restrictions. Book your accommodations well in advance to secure a pet-friendly space, if you plan on spending the night somewhere during your move. During the move, keep your pets in a safe and comfortable environment. Prepare a pet travel kit with essentials like food, water, bedding, and toys. If you're traveling by car, use a secure pet carrier or crate. Make frequent stops for bathroom breaks and exercise. If flying, check airline policies for pet transport and ensure compliance with regulations.
What about plants? 
As for plants, avoid exposing them to extreme temperatures or direct sunlight during transportation. Keep them secure and well-ventilated in the vehicle. Water plants adequately before the move and consider misting the leaves to maintain humidity. For safe transportation of your plants, assess whether it's feasible to bring all your plants with you or if it's better to gift them to friends or family. If you decide to take your plants, prepare them for the move. Trim any excessive growth, remove dead leaves, and gently secure branches. Place smaller potted plants in secure boxes with adequate cushioning to prevent damage. This is especially important if you are moving from places in Florida with intense heat and humidity like Boca Raton which can damage your plant in relocation. To avoid damaging your plants, get help from movers Boca Raton, so they can expertly do this task in your place and ensure they arrive at your new home intact. 
Finalizing details 
The final part of our ultimate moving checklist is remembering to wrap up all details before the moving date arrives. Confirm the moving dates and arrangements with your chosen moving company or rental truck provider to ensure everything is on track. Before leaving your current home, conduct a final walkthrough to ensure you haven't left anything behind and that everything is in order. Check each room, closet, and storage area to make sure nothing is overlooked.
Take note of any damages or issues that need to be addressed before handing over the keys. This will help you avoid potential disputes or financial liabilities in the future. Make sure all utilities are properly disconnected and double-check that appliances, lights, and other fixtures are turned off. Lock all doors and windows, and hand over the keys as required!
DIY vs. Professional Move: Making the Right Choice When Planning a Long Distance Move in Florida
It's important to make the right choice when planning a long distance move in Florida whether to hire a professional moving company or complete a DIY move. Let's see how do these two options compare.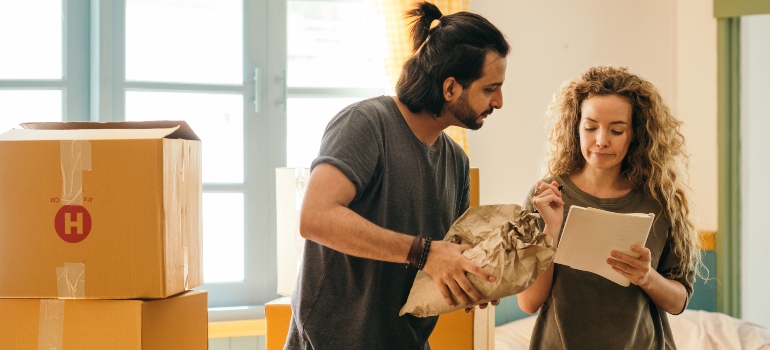 DIY move
A DIY move can have advantages if you assess your capabilities and budget realistically. Consider the size of your move and the amount of help you have available. Renting a moving truck can be cost-effective compared to hiring professional movers. You can ask your friends or family to assist with heavy lifting and loading the truck, so you wouldn't have to do it alone. However, you would have to plan the logistics, including the route and parking at your new location, and obtain any necessary permits or permissions all on your own.
Hiring professional movers
Hiring professional movers for a long-distance move in Florida offers several benefits. They can efficiently pack, load, transport, and unload your belongings, saving you time and physical labor. To select a reputable company, research and read their customer reviews, and check if they are licensed and insured. Ask about their experience with long-distance moves and any additional fees. Clarify the terms and conditions, including the delivery timeline, and request a written contract that outlines all services and costs. If you are satisfied with what you've seen, confirm their availability on your desired moving dates!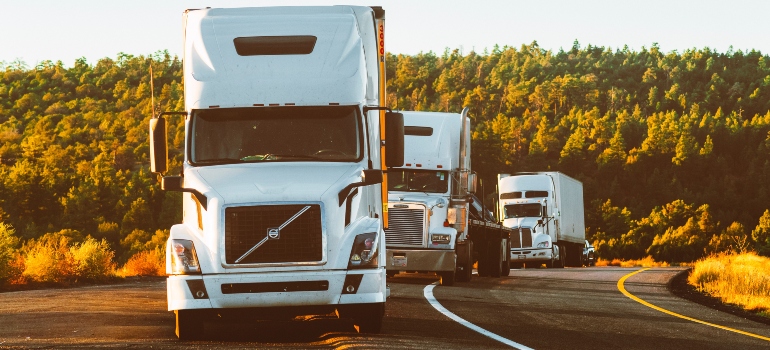 Popular Long Distance Moving Routes in Florida
With a peninsula bordered by the glistening Atlantic Ocean to the east and the calm, soothing waters of the Gulf of Mexico to the west, Florida's geography offers a myriad of moving routes that attract both locals and visitors from afar, who are enticed by the diverse opportunities for new beginnings in this vibrant, tropical state. From bustling city centers to quiet coastal towns, verdant agricultural lands to stunning beaches, Florida is a kaleidoscope of communities, each with its own unique culture and lifestyle. In that name, let's explore the most common and popular moving routes for a long-distance move through Florida.
Moving from Miami to Tampa
Tampa is a place with the 5th highest net population growth in the nation, or to be more precise around 120 people per day move there! The reasons for that are diverse. Some seek lower living costs, as Tampa offers more affordable housing options compared to Miami's high prices. Others prefer Tampa's family-friendly environment with excellent schools and parks, like the amazing  Hillsborough River State Park, located northeast of Tampa, offers visitors a rare glimpse of Florida's early landscape with its rugged terrain, swift-flowing rivers, and lush hardwood forests. Here, you can explore the park's numerous hiking trails, go bird watching, or kayak down the Hillsborough River.
Tampa is known for its blend of historic architecture and modern landmarks, the most notable being the Ybor City neighborhood, once the "Cigar Capital of the World". Its slower pace compared to Miami, combined with its strong job market, particularly in the healthcare, finance, and tech industries, make it an attractive choice for families and professionals. Tampa's climate is humid subtropical, slightly less humid than Miami, and is blessed with plenty of sunshine throughout the year. If you're planning to move from Miami to Tampa, enlist help from the best Miami movers for a smooth relocation between these two great places. 
Orlando to Jacksonville
Jacksonville is getting a rise in population over the last few years, mostly because of housing prices. The average home price in Jacksonville is $370,983, as of May 2023. For comparison, the median home price in South Florida was $456,489. Jacksonville's economy is on the rise, so it's no wonder why there's a higher demand for best Orlando movers to help people relocate there. Orlando is also a great city that attracts around 60 million people per year to come and visit, but the natives are prioritizing living in more affordable places, hence the number of moves to Jacksonville.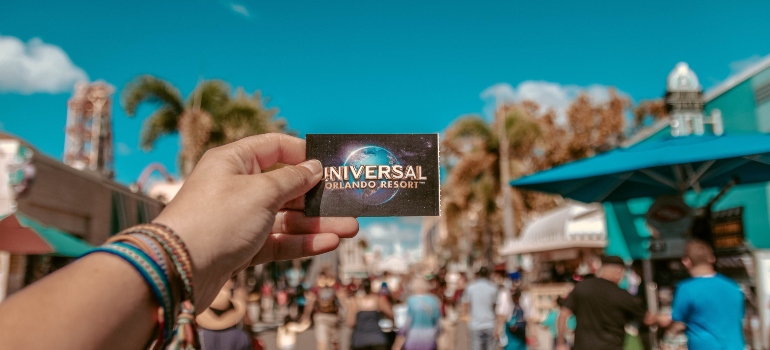 Fort Lauderdale to Tallahassee
An increasing number of people from Fort Lauderdale and many surrounding cities are making the switch to Florida's capital Tallahassee. Even though it's the capital of the state, the cost of living and housing prices are lower, while also having a strong economy with a lot of government or state jobs. The median home price there is$274,738, so it's definitely worth exploring moving there. Get the help of reliable movers Fort Lauderdale has to provide once you find your new home and start planning your long distance move in Florida!
Planning a Long Distance Move in Florida Isn't as Hard as You Think!
All you have to do to successfully execute your long distance move in Florida is to follow the outlined steps! Utilize this guide's resources and tips as you plan your upcoming relocation, and be mindful of the process. That's why we've highlighted the need for a well-organized checklist to keep your move under control. Executing a stress-free move would be the perfect way to start your stay in the Sunshine State, so enlist the help of the best residential movers you can find and start packing!