Sunshine, sand, and a new vibrant rhythm of life – that's what awaits as we transition from the tranquil charm of Clearwater to the bustling heart of Miami. There's a different energy that pulses through the city of Miami, a melting pot of cultures with alluring beaches, lively nightlife, and a tantalizing blend of cuisines. Ready to embrace this exciting move? Let's explore the different facets of what moving from Clearwater to Miami entails. With Best Movers Florida on your side, you can make an informed decision about your relocation. Let's dive in!
Cost of Living: Balancing Expenses in a Dynamic City
Overall, understanding the nuances of Miami's cost of living is crucial for a successful transition. By comparing rental markets, everyday expenses, and lifestyle considerations, individuals can make informed decisions and find a balance between expenses and the exciting opportunities that Miami has to offer.
Rental markets, average home prices, and everyday expenses
In comparing Clearwater and Miami, rental costs and average home prices play a significant role. Miami's rental market tends to be higher, with average home prices reflecting the city's desirability. Average rents in Clearwater for all bedroom types are around $2,300, while in Miami average rents are around $3,500. However, Miami offers diverse neighborhoods with varying affordability options, such as more budget-friendly areas like Little Havana or up-and-coming neighborhoods like Wynwood and Edgewater.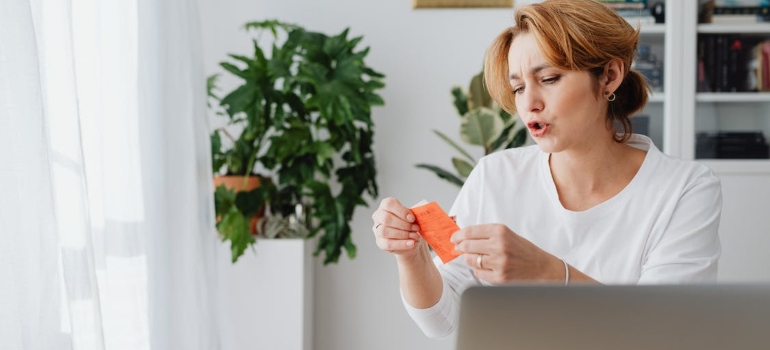 Groceries, transportation, and utilities may differ from Clearwater, impacting the overall cost of living. While grocery prices may be comparable, transportation costs, including fuel and public transit, can be higher in Miami. Utilities, such as electricity and water, might also vary. It's vital to consider these factors when budgeting for daily expenses. Overall, you can expect your monthly budget to have to increase by around 25.3% after moving from Clearwater to Miami.
Lifestyle considerations: Adjusting cost expectations
When moving to Miami, it's essential to weigh the costs associated with lifestyle choices. Dining out, entertainment, and recreational activities may be pricier in the city, reflecting its vibrant and dynamic atmosphere. After all, it is one of the most popular tourist spots in the US known around the world. However, Miami offers an unparalleled array of dining experiences, cultural events, and world-class entertainment. Before hiring some of the best movers in Miami it's crucial to consider the potential lifestyle improvements and adjustments when evaluating the overall cost of living in Miami.
Miami's Thriving Job Market Is One of the Reasons Why People Move Here
Miami's job market is driven by several key industries that contribute to its robust economy. The city thrives in sectors such as tourism, finance, and healthcare, providing ample job growth and opportunities. With its vibrant hospitality industry and world-renowned attractions, Miami offers diverse roles in hotels, restaurants, and event management. The city's thriving financial sector provides employment prospects in banking, real estate, and international trade.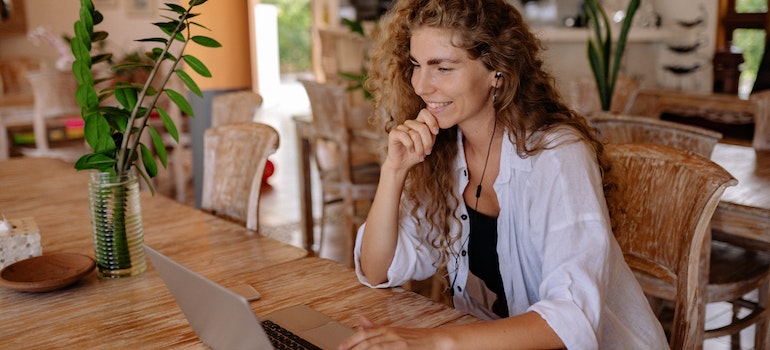 Additionally, Miami's healthcare industry, with its renowned hospitals and medical centers, offers positions in various medical fields. When comparing average salaries, Miami generally offers higher earning potential across professions compared to Clearwater. As of June 2023, the average yearly salary is  $46,160 in Clearwater. Miami has a higher salary of around $54,233. This can lead to improved financial stability and a higher quality of life.  Furthermore, Miami tends to have lower unemployment rates, indicating better job security and opportunities for professional growth. Aspiring job seekers will find a dynamic and diverse job market in Miami, making it an enticing destination for career advancement.
One of the most important parts of work-life balance is low commute time – how do these cities compare?
When it comes to commuting, understanding the differences between Clearwater and Miami is crucial. In Clearwater, typical commute times and traffic patterns vary, but the city generally offers less congestion and shorter travel times. However, Clearwater's transportation infrastructure may present challenges in terms of limited public transit options and heavy reliance on personal vehicles. On the other hand, Miami provides a multitude of transportation options and improved accessibility. With an extensive public transit system, including buses, trains, and Metromover, navigating Miami's urban landscape becomes more convenient. While commute times in Miami can be longer due to its larger population and busier roadways, the city offers the potential for smoother travel experiences with diverse transportation alternatives.
What About Education Opportunities After Moving From Clearwater to Miami?
Miami boasts a thriving educational landscape, offering diverse opportunities for both higher education and K-12 schooling. The city is home to renowned universities and colleges that provide exceptional academic programs and resources.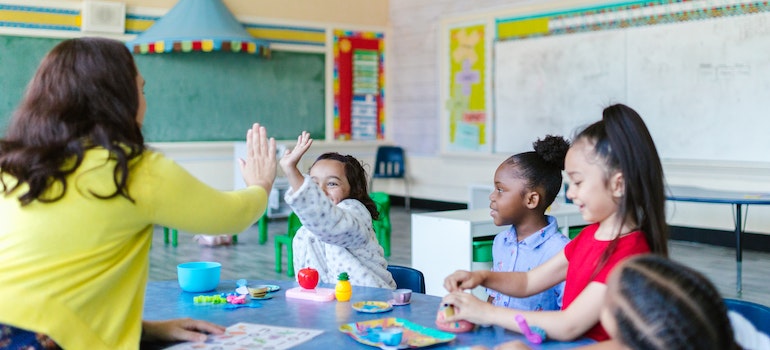 Families relocating from Clearwater can access a wealth of educational resources and a strong learning environment in Miami, nurturing lifelong learning for students of all ages. And if you are hiring some of the best long distance movers Clearwater for higher education, city of Miami has numerous distinguished higher education institutions like the University of Miami, Florida International University, and Miami Dade College.
Miami's Neighborhood Nirvana: Unveiling the Gems of South Beach, Coconut Grove, and Brickell
When it comes to finding the perfect neighborhood in Miami, several areas stand out as havens for different lifestyles. South Beach captures the essence of Miami with its iconic beaches, vibrant nightlife, and diverse dining, shopping, and entertainment options. It's the place to be for those seeking a lively atmosphere and a vibrant social scene. Coconut Grove offers a bohemian charm with its waterfront living, lush parks, art galleries, and trendy establishments. Brickell, Miami's bustling business district, offers an urban lifestyle with luxury condominiums, fine dining, and a range of cultural offerings. It caters to professionals and those who thrive in a dynamic and cosmopolitan environment. Whether you seek the excitement of South Beach, the bohemian charm of Coconut Grove, or the urban allure of Brickell, Miami has a neighborhood to suit your desired lifestyle.
The Exciting Journey of Moving From Clearwater to Miami
Moving from Clearwater to Miami offers not only a change of location but also the excitement of exploring nearby attractions and indulging in day trips. The approximate distance between Clearwater and Miami is around 280 miles, resulting in a travel time of approximately four to five hours by car.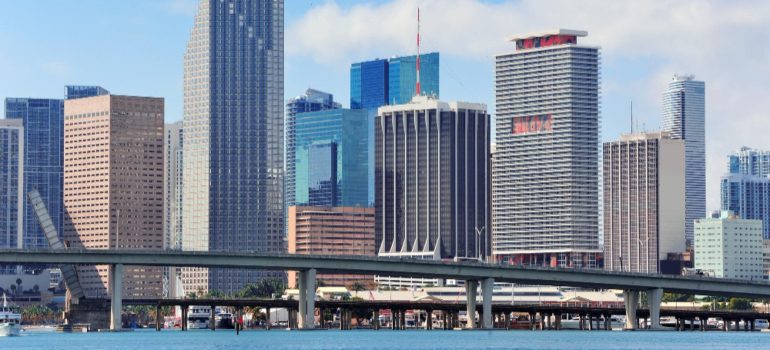 From sun-kissed beaches and cultural landmarks to outdoor adventures and world-class entertainment, new experiences await within a short drive. Moving from Clearwater to Miami unlocks a world of possibilities and opens the door to endless adventures. Contact the best movers in Clearwater so they can help you get through this journey stress-free.
Clearwater to Miami – Embracing a New Adventure
Yes, Miami truly is the tourist capital. Additionally, moving from Clearwater to Miami brings about significant differences in various aspects of life. While Clearwater offers a more serene and relaxed environment, the City of Miami provides a vibrant urban landscape filled with diverse opportunities. From the thriving job market and educational institutions to the exciting cultural scene and proximity to attractions, Miami presents a world of benefits and possibilities. As readers consider, we encourage you to weigh the unique advantages and consider embarking on a new chapter in the bustling and dynamic Miami.