If you're a tech professional looking to make your mark in one of Florida's fastest-growing tech scenes, you've come to the right place. In this article, we'll explore the importance of choosing the best areas for tech professionals in Tampa Bay and highlight the top hotspots where innovation, collaboration, and career opportunities flourish. Whether you're a software engineer, data scientist, or tech entrepreneur, finding the perfect location before moving with Best Movers in Florida can significantly impact your professional growth and work-life balance. Let's dive into the vibrant world of Tampa Bay's tech ecosystem!
An Overview of Tampa Bay's Tech Scene
Tampa Bay has emerged as a thriving tech hub, attracting tech professionals from all corners of the globe. The region's tech industry has experienced remarkable growth in recent years, positioning itself as a formidable player in the tech landscape. With an abundance of job opportunities and a supportive ecosystem, Tampa Bay has become a magnet for tech talent.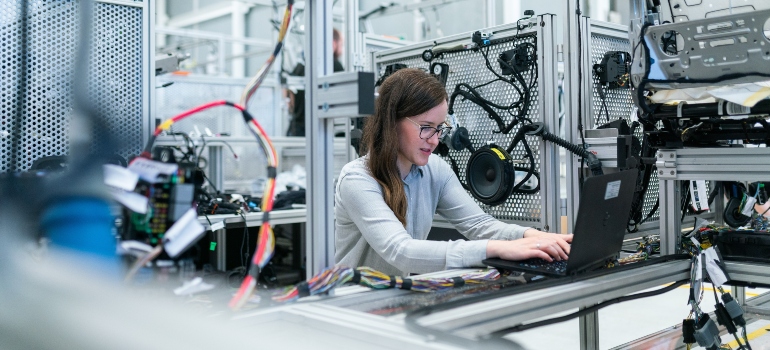 Companies ranging from startups to Fortune 500 giants have recognized the potential of this region, fueling innovation and creating a fertile ground for tech-related job growth. Living in an area with a thriving tech ecosystem is crucial for professionals seeking continuous growth, networking opportunities, and access to cutting-edge technologies. Tampa Bay offers just that and more.
Downtown Tampa
When it comes to finding an affordable housing option in a vibrant tech hub, Downtown Tampa checks all the boxes. With a median home price of around $490K, and rental costs averaging around $2,468 per month for a one-bedroom apartment, tech professionals can enjoy a comfortable living situation without breaking the bank.
Not only is housing affordable, but Downtown Tampa also boasts a strong presence of tech companies and startups. Tech giants like Microsoft and Amazon have established their presence here, creating a bustling tech ecosystem. This concentration of tech companies provides ample job opportunities and fosters professional collaboration and innovation. Additionally, before hiring the best Tampa movers, keep in mind that the average salary is $72k per year.
Beyond work, Downtown Tampa offers a vibrant urban lifestyle with a plethora of amenities. The area is teeming with cultural attractions, including the Tampa Museum of Art and the Straz Center for the Performing Arts. These provide an enriching experience for those seeking art and entertainment. Food enthusiasts will delight in the diverse dining options, ranging from trendy gastropubs to upscale eateries, offering a culinary adventure for every palate. Additionally, the downtown area hosts various festivals, concerts, and events.
Channelside
Channelside in Tampa Bay is a sought-after neighborhood. It offers a unique blend of waterfront living and a thriving tech industry. The housing market in Channelside caters to diverse preferences, from luxurious waterfront condos to modern apartments, providing residents with an array of options. Additionally, the median home price in Channelside is $580K, and rental costs average around $2,199 per month for a one-bedroom apartment.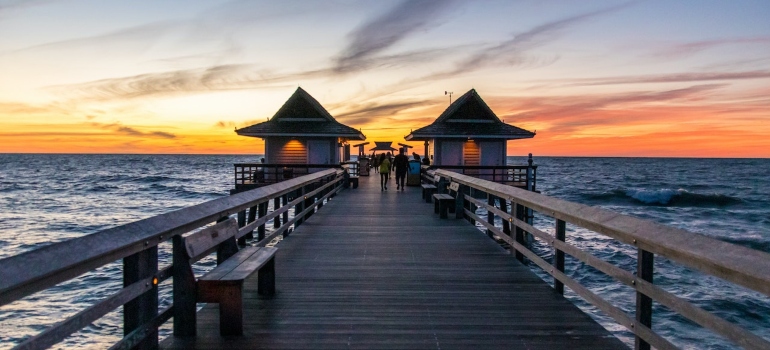 Job opportunities in the tech industry abound in Channelside. With a growing demand for skilled tech professionals, Channelside offers a promising landscape for career growth and advancement. The average salary for professionals in Channelside is around $62,632 per year.
Moreover, living in Channelside goes beyond work. Residents can enjoy access to a wealth of amenities and recreational activities. The neighborhood's waterfront location provides stunning views and opportunities for waterfront living, with walkable promenades and parks along the bay. Therefore, locals can engage in a variety of recreational activities, including boating, paddleboarding, and kayaking.
Clearwater
Clearwater, nestled on Florida's stunning Gulf Coast, offers an enticing combination of affordability and quality of life for tech professionals. The average home price in Clearwater is $399K, depending on the location and property type. Rental costs for a one-bedroom apartment typically average around $1,559 per month. These affordable housing options make the city of Clearwater an appealing destination. Clearwater benefits from its proximity to a thriving tech scene, with numerous tech companies and startups within the area. Tech professionals have the advantage of working close to cutting-edge companies and fostering connections within the industry. Some of the biggest companies include:
ThreatTrack
KnowBe4
SCC Soft Computer
Sunbelt System Software
Vology
Additionally, commuting to work is convenient in Clearwater, as the city boasts excellent transportation infrastructure. The area is well-connected by major highways and public transit, allowing for easy and efficient travel to tech companies and startups within the city. You can expect an average commute of 23.3 minutes after your move with the best movers in Clearwater. Beyond its tech landscape, Clearwater is renowned for its beautiful beaches and abundant outdoor activities. The city's pristine white sandy beaches, including Clearwater Beach and Sand Key Park, offer opportunities for relaxation, water sports, and breathtaking sunsets. Tech professionals can unwind and recharge amidst the natural beauty that Clearwater has to offer.
St. Petersburg
With its mild climate, beautiful beaches, and abundance of outdoor recreational opportunities, St. Petersburg provides residents with a remarkable quality of life. The city's commitment to green spaces is evident in its numerous parks and waterfront areas, where residents can enjoy activities such as jogging, biking, or simply relaxing amidst scenic surroundings after relocating with the best movers in St. Petersburg. The city is also renowned for its vibrant cultural scene, offering a diverse range of entertainment options. Here are some of the best entertainment options the city has to offer:
The Salvador Dalí Museum
The Mahaffey Theater
The St. Petersburg Museum of Fine Arts
The Sundial St. Pete
The Vinoy Park
The St. Petersburg Pier
Moreover, numerous tech companies and startups such as NAC Semi, Itc Global, Inc. PowerChord, and Mundrisoft Solutions have established themselves in St. Petersburg, capitalizing on the city's favorable business environment and collaborative community. These companies span various sectors, including software development, healthcare technology, fintech, and more. The presence of tech companies and startups in St. Petersburg creates a fertile ground for collaboration, knowledge-sharing, and networking among tech professionals.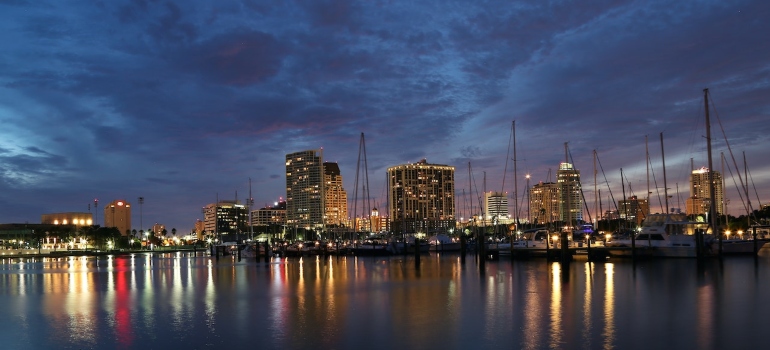 The cost of housing in St. Petersburg is generally more affordable compared to other major cities, making it an attractive choice for tech professionals looking to maximize their budgets. Whether you prefer to rent or buy, St. Petersburg has options for every budget. Rental prices for a one-bedroom apartment are typically $1,513 per month, depending on the location and amenities. For those interested in homeownership, the average home prices in St. Petersburg are $395K.
Discover the Best Areas for Tech Professionals in Tampa Bay
As a tech professional looking to thrive in the Tampa Bay area, it's crucial to choose the right location that aligns with your needs and aspirations. Throughout this article, we've explored some of the best areas for tech professionals in Tampa Bay, each offering its unique advantages. When considering where to live, factors such as affordability, proximity to tech companies, and lifestyle amenities play a significant role. Once you weigh these factors, you can make an informed decision that suits your career goals, budget, and desired lifestyle. However, there are many more tech hubs in the area, such as Westshore and Lakeland where the best Lakeland movers can help you relocate. Therefore, we encourage you to further explore the areas and find a place that's not just good, but simply perfect for you.