Transitioning from the serene suburban charm of Davie to the bustling, vibrant metropolis of Orlando is a captivating adventure awaiting you. Known as "The City Beautiful," Orlando offers a stark contrast to Davie. The city, famous for its world-class theme parks, also presents a thriving cultural scene and a diverse job market that provides countless possibilities for both professional growth and personal recreation. Orlando's lively arts scene, multifaceted food culture, and proximity to stunning Florida beaches ensure endless entertainment options. The real enchantment of Orlando, however, lies in its unique history, diverse and welcoming community, and captivating charm that goes beyond its famed amusement parks. Before you start moving from Davie to Orlando, take a look at the insightful article Best Movers Florida prepared for you. From useful tips to differences and similarities between these two cities, there is a lot you can use to prepare for your relocation.
Let's Go Over Some Basic Differences After Moving From Davie to Orlando in Terms of Living Costs
Comparing essential expenses like housing, groceries, and utilities between the two cities, before hiring residential movers Davie, is crucial for informed financial planning. Typically, housing costs are lower in Orlando than in Davie, potentially offering savings on rent or mortgage. However, other essentials like groceries might vary, and these should be factored into your monthly expenses.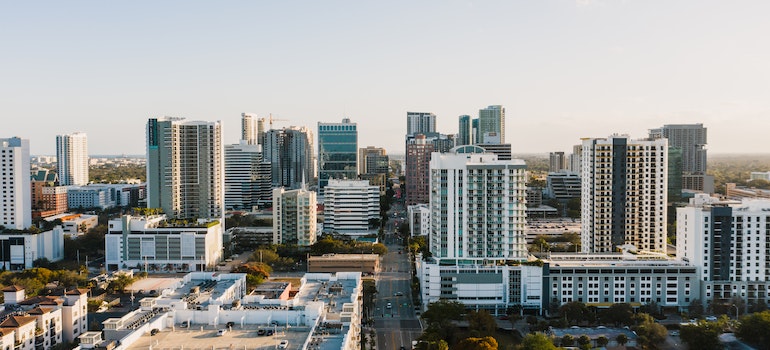 Overall, Orlando is 12.5% less expensive than Davie. However, living in Orlando, you will still have higher costs of living than the national average. Average rents in Orlando are $1,933, while in Davie they're over $2,500. When it comes to buying a house in Orlando, the median home prices are around $370,000. Additionally, home prices were up by 4.2% in Orlando compared to last year. In Davie, however, home prices rose even higher of an average 14.8% and are now a median of about $505,000. It's safe to say that moving from Davie to Orlando, one thing you can look forward to is the lower cost of living.
Understanding utilities and transportation expenses
Utilities like electricity, water, and internet services also contribute to the cost of living and may differ between Davie and Orlando. For instance, utility costs could be higher in Orlando due to increased usage related to the local climate. Transportation costs are another important consideration. Whether you're driving, using public transport, or cycling, commuting in Orlando can differ from Davie, and thus can affect your monthly budget. Overall, transportation in Orlando is around 16% less expensive than in Davie. In transportation costs are included the average cost of gasoline, car insurance and maintenance expenses, and mass transit fare for the area. Investigating commuting options and costs in Orlando will help you balance your budget more effectively.
Move costs: Hiring professional movers
The process of moving itself also carries costs. Obtaining estimates from Orlando movers is a smart first step, helping you anticipate this one-time expense. Factors influencing the cost include the distance of the move and the volume of items transported. By researching and budgeting carefully, you can navigate this financial path effectively as you move from Davie to Orlando. However, even though hiring movers is expensive, when you compare the costs of living in these two cities, you can see there is high potential for future savings.
Finding a Good Paying Job After Moving From Davie to Orlando
Orlando's thriving job market is powered by several key industries. The tourism sector, driven by renowned theme parks and recreational facilities, is a significant employment provider. Additionally, the technology, healthcare, and entertainment sectors contribute considerably to the local economy. Emerging job trends point towards steady growth in these sectors, offering a variety of opportunities for newcomers.
Unemployment rate and average salaries
The unemployment rate is another key factor, the long distance movers Davie suggest considering. While the rates fluctuate, it's generally lower in Orlando compared to Davie, reflecting the city's robust job market. In Davie, the unemployment rate stands at a 4.2% with a job market increase of 1.9%. In Orlando, the unemployment rate is significantly lower at 2.6%. That surely means favorable job market indicators.
When considering a move from Davie to Orlando, it's important to take into account the average salaries in both cities. On average, salaries in Orlando tend to be higher compared to Davie, especially in sectors such as technology and healthcare. In fact, the average salary in Orlando is approximately $54,179 per year, while in Davie, it hovers around $48,822 annually. The presence of diverse industries in Orlando not only offers a wide range of job opportunities but also the potential for a more lucrative earning capacity. By transitioning to Orlando, you can enhance your financial prospects significantly.
Time to Go Back to Learning in Davie
Orlando boasts a quality educational system for K-12 students, with a variety of schools offering comprehensive programs. The city's public schools, such as Winter Park High School and Blankner K-8, consistently receive high ratings. Numerous private institutions offer alternative educational options. Additionally, Orlando provides various educational resources, such as libraries and learning centers, to support students' academic journey.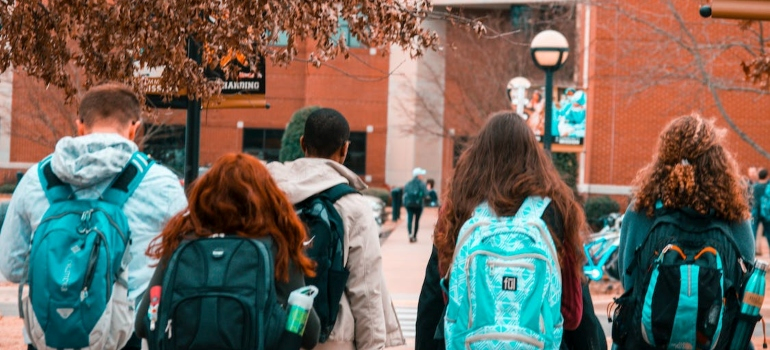 For those pursuing higher education, Orlando houses several esteemed colleges and universities. The University of Central Florida, one of the largest universities in the U.S., offers a vast array of academic programs. Other institutions, like Valencia College and the Florida Institute of Technology, further enhance Orlando's educational landscape. These institutions provide numerous opportunities for further education, fostering a stimulating environment for lifelong learning.
Commute comparison: Smooth travels in Orlando
Orlando offers a variety of commuting options that cater to diverse preferences and needs. The city boasts a well-established public transportation system, including the LYNX Bus Service and SunRail, a commuter rail system serving the Greater Orlando area. Orlando is also notably bike-friendly, with a growing number of bike lanes and trails. In addition, the city's layout and infrastructure make it highly walkable, particularly within the downtown area.
When comparing average commute times, the city of Orlando might slightly exceed Davie due to the city's larger population. However, the robust public transportation system can often make travel more predictable. The city, like many others, does experience peak traffic hours, typically during the morning and late afternoon. Certain areas, particularly around popular attractions and the downtown area, may face congestion. Understanding these patterns can help you navigate the city more effectively and contribute to smoother travels in your new home, Orlando.
Moving From Davie to Orlando: Best neighborhoods to Settle Into
Orlando is a city of diverse neighborhoods, each with unique charms. If you are hiring movers in Davie to move with a family, one of the top choices is Winter Park, known for its picturesque tree-lined streets, upscale boutiques, and renowned art galleries. It's a great option for those seeking a blend of cultural attractions and a relaxed atmosphere. If you prefer a vibrant downtown scene with a mix of dining, entertainment, and nightlife, Thornton Park is a fantastic neighborhood to consider. Its historic charm, beautiful parks, and proximity to Lake Eola make it a popular choice for young professionals and families alike. For a more suburban feel with excellent schools and family-friendly amenities, Dr. Phillips is an ideal neighborhood. Situated near the theme parks and featuring luxury homes, golf courses, and a variety of dining options, it offers a balanced mix of leisure and convenience.
Another sought-after neighborhood is Lake Nona, known for its cutting-edge medical facilities, high-tech innovation, and well-planned communities. With top-rated schools, beautiful lakes, and an emphasis on healthy living, Lake Nona appeals to families and professionals in the healthcare and technology industries.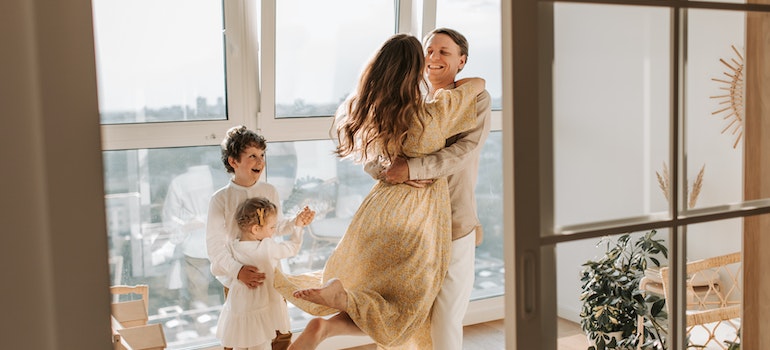 Preparing For a Successful Journey
moving from Davie to Orlando is a significant transition that involves adjustments on various fronts. While Davie is known for its rural charm and slower pace of life, Orlando is a bustling city famous for its diverse entertainment options, such as theme parks, nightlife, and numerous cultural venues. The move would mean easier access to more robust economic opportunities, as Orlando has a larger job market and a broader array of industries. It also offers more educational opportunities with multiple esteemed institutions present. However, it would also mean adapting to a denser population and potentially higher living costs. Navigating these changes requires careful planning and preparation, but with the right approach, the transition could open up new possibilities for personal and professional growth.