Having to find the best Florida hot spots for millennials is very difficult in today's world. Mostly because there are a lot of factors that you need to know about this topic. Luckily we thought about this and decided to have a little research of our own. In our article, you can find out more about the best places for millennials in Florida! In other words, get prepared to read about all the awesome places you can live and work in Florida and, based on that, plan your relocation with ease!
Tampa
What would our list of Florida hot spots for millennials be without mentioning Tampa? There are a lot of historical spots and modern landmarks in Tampa. Here you can witness the mix between Cuban and Spanish culture. As well as the beautiful business district, waterways and other places you, as a millennial, will surely enjoy! Here you can find a lot of fun, rest and work in one small place. If you take a stroll in downtown, you will be met with urban parks, bars, restaurants, etc.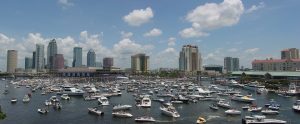 What is amazing about Tampa is that there are a lot of restorations of the old buildings in this place. Which makes it look even older than it actually is! The most favorite place for both residents and visitors is for sure the Hillsborough River, Margarita Festival and opera at the Straz Center. All in all, Tampa offers its visitors a lot of things to enjoy. This will surely make it easier to think about moving to Tampa any time soon!
St Petersburg is among Florida hot spots for millennials
This amazingly beautiful city has a population of 263,000. It is the right amount of people where you will have a sense of living in a small town,  but at the same time, people do not know each other. The cost of living in St Petersburg is more than affordable. There are also around 360 days of sunshine per year. What is more interesting for every millennial looking for a place in Florida is St Petersburg's rich cultural experience. You can visit the vast variety of restaurants, art galleries, music venues, etc. The most famous fact about St Petersburg is that it is home to the third largest waterfront park in the nation. This public waterfront park is one of the favorite places for tourists and locals as well.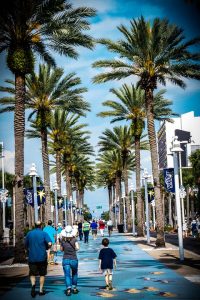 Also, if you have a pet, then there is no better place for you and your pet than St Petersburg. On the list of the most dog-loving cities in the U.S, St Petersburg holds a solid third place. With the median income of $48,000, you can easily find it very affordable to live in such a wonderful place. So consider this fact when you are looking for commercial movers Florida for your next relocation! Only professional movers can offer you a safe commercial move, leaving you with enough time to enjoy the city with your pet!
Vero Beach
Vero beach holds the title of the best small towns in America. It lies on Florida's Treasure Coast. If you love summer and sunny days, then Vero Beach is the perfect place for you.  Among a lot of beaches, you can also enjoy golf courses, tennis courts, parks, and other recreational facilities. But, this sometimes proves to be a problem for people moving from colder places. But do not worry about it! There are guides on how to adapt to hot weather if you are moving from a different climate.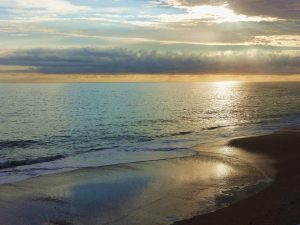 What is more delightful about this place is the existence of a world-class art museum. This place is hosting great exhibitions throughout the year, so many people from all around the U.S. and the world come here. If you are more into shopping, then you can enjoy street shopping and all the dinners in the main street. Vero Beach is home to one of the largest turtle nesting habitats. This is why it is among the best Florida hot spots for millennials who love nature. With a population of 15,000, it sure does have a lot to show! The median income of this place is $38,000
Naples
Located just right across the Alligator Alley, you can find the beautiful and mesmerizing Naples. This is one of the most favorite communities in Florida for millennials. Just on the Gulf of Mexico, you can enjoy a lot of wonderful and amazing sunsets, all the while strolling down the downtown district.  Also, people come here to enjoy the water and the weather. If you are interested in that, you can find out more about the most wanted water activities in Florida and attend to them during the summer!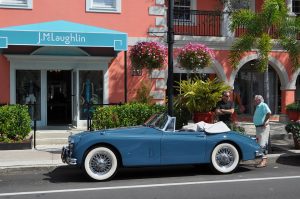 This city almost every year makes it on the list of the most desired places to live in the U.S. Wonder why this city is among the best Florida hot spots for millennials? Well, the reason behind it is because of the quality of educational facilities here. It is a well-desired place to both life and further their education. Worth mentioning is the cities very low crime rate. If those conditions were not enough to choose Naples as one of the places to live, well consider all the dinners, golf courses and other places to visit. There is no shortage of museums, restaurants, nightclubs and other places that millennials enjoy.  The median income is among the nations highest at $85,000, and surprisingly, high enough for a city with the population of 22,000
 Did you decide yet?
After reading this article you should have a proper idea of what are the best Florida hot spots for millennials. So planning your relocation shouldn't be as hard as you may think it is. There are a lot of attractions for millennials in the state of Florida, that couldn't make on our list. It was a hard choice but we wrote about what we think are the best places you can visit and live in! If you think you have something to add up to our list, please feel free to do so! You can leave your feedback in the comment section just below this article! We hope to hear from you soon!