Florida's real estate industry has experienced a tremendous expansion in recent years due to rising property values and expanding home demand. Strong economic conditions, cheap interest rates, and a favorable tax environment have all contributed to this expansion. Understanding this info is important to buyers, sellers, and investors alike. But due to so many factors contributing to these trends, it can be difficult to understand it all. Moreover, this is an important question in the moving industry as well, which is why Best Movers Florida has decided to dive into this topic. The Sunshine State is constantly one of the top destinations for people moving a long distance in the US. And a lot of people who relocate to the state are looking at the Florida real estate trends in 2023 when deciding whether to buy or rent a property!
Big demographic shifts are influencing the real estate trends
Florida has always been one of the fastest-growing states in the United States. According to the official US Census and USA Facts, there was an increase 15.6% in Florida's population since 2010. This is not something that's similar to other states, which is definitely one of the big factors in Florida's real estate market. Moreover, this growth is set to continue in 2023. The current predictions say that Florida's population may surpass 23 million by 2030. That is a huge growth rate when you actually look at the statistics! One of the big demographic groups to relocate to Florida are seniors. That is due to the pleasant weather, reduced cost of living, and a wide variety of opportunities.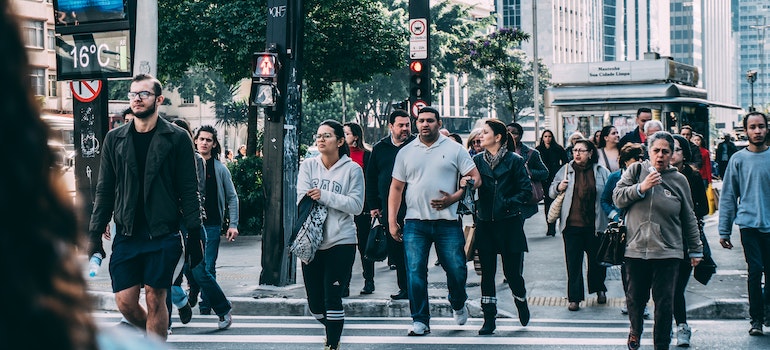 This is also something that's influencing lots of these people to seek moving services Florida. Moving companies play their own role in these big demographic trends and changes in the real estate market, considering that they're helping people relocate. It's hard to look at these things separately from each other. Moreover, there are also lots of young professionals who are relocating to Florida. The robust job market in the state, particularly in industries like technology and healthcare, attracts a lot of people. The Sunshine State is definitely a good alternative for tech people who don't want to live in California but still want access to a big market. Florida's just the state for that, which all in all impacts its real estate market trends a lot.
What is Sunshine's State housing market currently like?
Due to the high demand and low supply in the Florida real estate market, home prices are currently on the rise. Florida's median home price in January 2023 was $386,400, a 6.0% increase over the same month the previous year. The average annual decline in the number of residences sold was 36.3%. There are lots of factors that contributed to this. Naturally, the COVID-19 Pandemic that was present recently, as well as the ongoing inflation, played a part in this market trend. Moreover, current low borrowing rates are one aspect that fuels Florida's housing demand. With interest rates currently close to historic lows, purchasing a property with a mortgage is more affordable for lots of people.
This is also something that lots of moving companies see in their day-to-day business. People are still moving to Florida in large numbers, which is leading to lots of bookings with interstate movers Florida. If you are interested in moving to Florida, it is definitely a good thing to make. Florida is a popular choice for thousands of people, and it's probably going to be the right place for you. Lots of people do it due to the great economic trends that are currently present in Florida. Moreover, this is also something influencing its 2023 real estate market. Low taxes and a welcoming business environment in the state have also drawn businesses and investors, which has created employment and raised housing demand.
Sustainable development is one of the big Florida real estate trends in 2023
As with recent years, sustainable development is experiencing a big boom in 2023. Florida's real estate industry is seeing a rise in the number of investors and developers that understand the value of sustainable growth from both an environmental and financial standpoint. They can save operating costs, increase energy efficiency, and draw people who value sustainability. That's going to add sustainable features and practices into their facilities. This is an important factor, since incorporating sustainable development practices into the industry is going to affect the real estate trends in years to come. Because of all this, Florida is well-positioned to outperform a lot of other states in the US.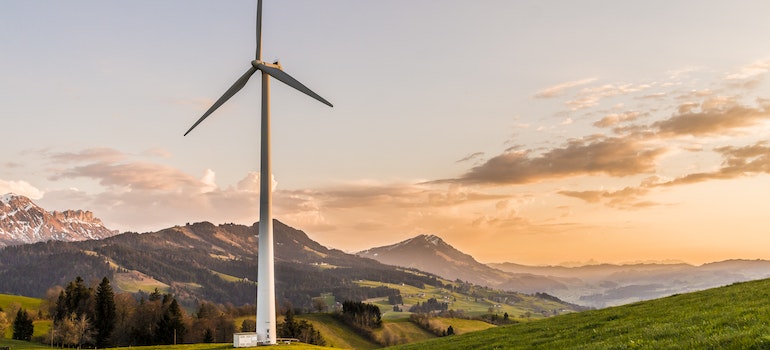 This is also influencing the moving industry in various ways. In Florida, more and more businesses advocate and implement sustainable development practices. This leads to lots of people wanting to use residential movers Florida from eco-friendly companies. Additionally, sustainable development can impact the location and design of new residential and commercial developments, which can help reduce energy consumption and encourage alternative transportation. This can in turn influence things such as local city planning, public transportation, and so on. In essence, all these things are important to people who live in bigger Florida cities. This type of market trend really affects how Florida develops and progresses as a whole.
What to expect in the future for the Florida real estate market?
Current predictions are that Florida is going to continue developing in the same direction. The high population growth will continue, and other trends won't stop as well. As we see the improvement of the global economic situation with the current inflation, Florida is set to greatly benefit from this. This will also spill over to the moving industry, where it's expected that even more people will want to relocate to Florida. This will work really well with the current high economic performance in the state to create even more job opportunities. Moreover, moving companies that offer sustainable services may find new opportunities as more businesses and individuals prioritize sustainability in their relocation decisions. In the end, as you can see the Florida real estate trends in 2023 are excellent, with a clear road to even more positive changes in the future.