Picking a new place as your new home is not easy. It is a thing where you want to be as thorough as possible. This is especially important if you want to live in an affordable place. Florida is one of the places where people usually want to move to. But, are there any affordable Florida neighborhoods to settle in? Should you even consider it as your future home? Yes, you should! There are many places in Florida that will not take all the money from your pockets. So, stay until the end until you get all the viable information about all those places. After that, Best Movers Florida will help you find professionals who will relocate you to one of these places and you'll be ready to start your new life!
How are we going to rank the most affordable Florida neighborhoods to settle in?
Before we start naming cities and towns, we should mention the criteria that we are going to use. We will to focus on:
real estate costs
groceries costs
transportation costs
salaries
taxes
Naturally, we are not going to rank them. The important thing to know here is that all these places are equally good, even though one can be a bit more expensive than the other. The key thing here is to find something that is suitable for you. If you find that, a small increase in costs is nothing!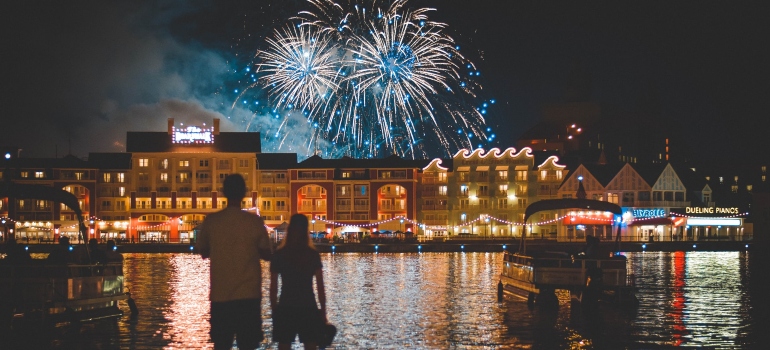 Kissimmee
When talking about affordable places to relocate to, most people will think about small and quiet towns. But, the truth can sometimes be different. Kissimmee is one of the places that will change your thinking. You will see that not everything is about those small towns. For example, Kissimmee has about 70000 residents and that is certainly not small. Other than that, Kissimmee is a big tourist attraction due to Walt Disney World. But, this place is still affordable to live in. Also, this place is well connected due to this fact and that means that you can get wherever you want in no time. The commute is pretty easy, much easier than in some bigger places. So, if you want something like this, you should make sure that you find the best movers in Kissimmee. They will open all the doors to this great place!
Cape Coral
It may sound like a lie, but Cape Coral is one of the most affordable places in Florida to settle in. Even though it is home to great luxury houses, this is still a fact. The key thing to understand is that you will not have to pay estate tax or income tax. It will do a good thing for your pocket since you will not have to think about these taxes.
Of course, you will have to pay something a bit higher. It is grocery and transportation. But, that is still nothing to what you are getting if you relocate to Cape Coral. Of course, in order to do this, you will need the best movers in Cape Coral. Make sure that you do not complicate the move because you do not want to start on the wrong foot.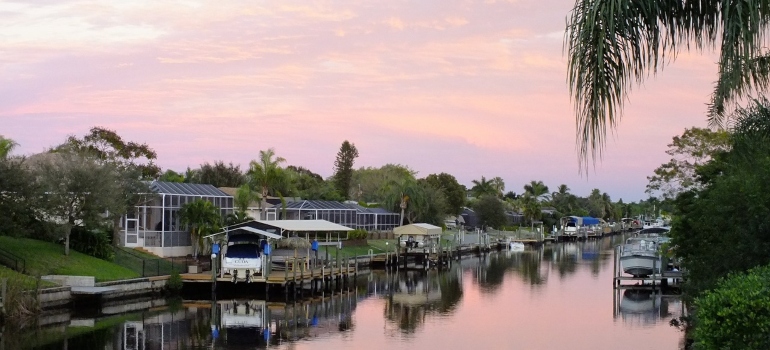 Edgewater
Talking about Edgewater is a special thing. This place is made for people that like to live much quieter and want to have beautiful beaches close. This place has a lot to offer and you will not be disappointed. Even though not that big, this place will make you happy without even feeling the urge to go to some major city for anything. But, besides talking just about affordability in the terms of everyday costs, we should mention that you should not have any problems with real estate.
Real estate is quite affordable and almost all people own their places here. That means that you should be able to find something for yourself. But, that is not everything. Finding a place where you want to live is one thing. Moving is another. Hiring the best movers in Edgewater is a crucial task because everything depends on it. If you have inexperienced movers by your side, you will realize that moving can be more difficult than you thought it could be.
Jacksonville
Now comes the artillery. Jacksonville is one of the biggest places in Florida with about 900000 residents. This kind of number can be enough for many people to think that they will have to pay a fortune to live here. But, it is far from true. Jacksonville is one of the most affordable big cities in the US, not just in Florida. When we talk about the costs, we can say that with around 1800-2000$ you can be sure that you are going to have everything that you need. When we compare this with other cities like NYC or LA, we realize how big of a difference this is.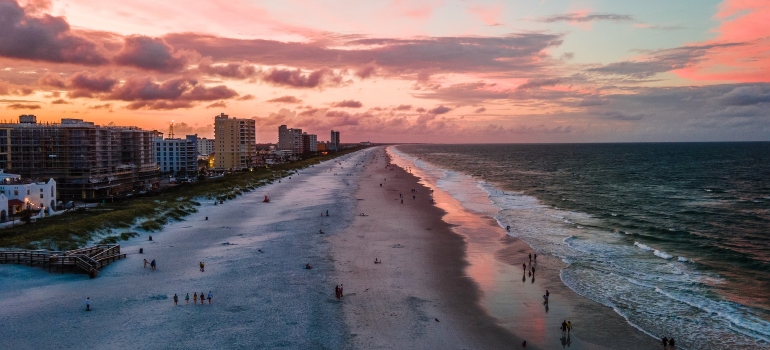 But, relocating to Jacksonville can be problematic if you do not have the right movers by your side. Experience is crucial when moving to big cities like Jacksonville. Traffic can be a big problem if you are being moved by someone that you know is not that good. You should look only for the best movers in Jacksonville because they are the only ones that can grant you a nice and smooth relocation process. Never underestimate the moving process because it can come back to hunt you!
Orlando
You surely did not expect two major cities to be on this list of the most affordable Florida neighborhoods to settle in. And we understand. The logical way of thinking is this. You have to pay a lot of money in order to live in a big city where everything is close to you. But, as you can see, it does not have to be true. But, when talking about Orlando, we have to mention one thing. It is the Theme Park capital of Florida. Naturally, that means that real estate near theme parks is expensive. Or at least more expensive. You should always look for this detail when looking for the best real estate that you can find.
Of course, due to its size, you should not have problems finding a suitable job for you. There is plenty of room for everyone and all for a great price. Just make sure that you make the best decisions. First, start with the best movers in Orlando and then with everything else. You do not want any complications when relocating to another place that you do not know.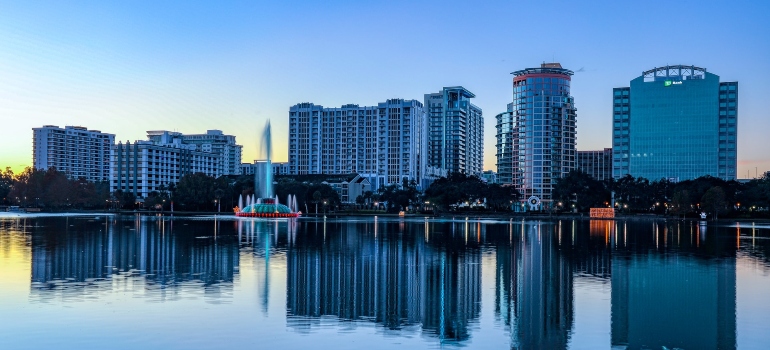 Lakeland
One of the most affordable Florida neighborhoods to settle in is certainly Lakeland. With its population of around 100000 residents, it is considered one of the biggest places in Florida. Even though it is big, it is pretty cheap and most people can afford to live here. With a monthly rent of around 900$, you should not have too many problems paying for it. Jobs are well paid and that is something that you should have in mind. The only thing left for you to do is find the best movers in Lakeland and let them take care of the hard work. Just make sure that your movers have the training and experience that they need, especially if you are moving long distance!
Tampa
As we have mentioned, you should not be surprised that there are many major cities on this list of the most affordable places in Florida to settle in. What is good about Tampa is that everything will be close to you. You will not have to leave it, except if you are traveling somewhere. Also, since we talk about costs in this list, Tampa is not as expensive as you would think.
It scored 8 out of 10 on the affordability score. That means that you have a big chance to find what you are looking for. But, certainly, the biggest reason why more and more people relocate here every year is job growth. There are many new jobs every year and you can be the one getting them! All you have to do is get the best movers in Tampa and let them do their part of the job. After that, everything is on you!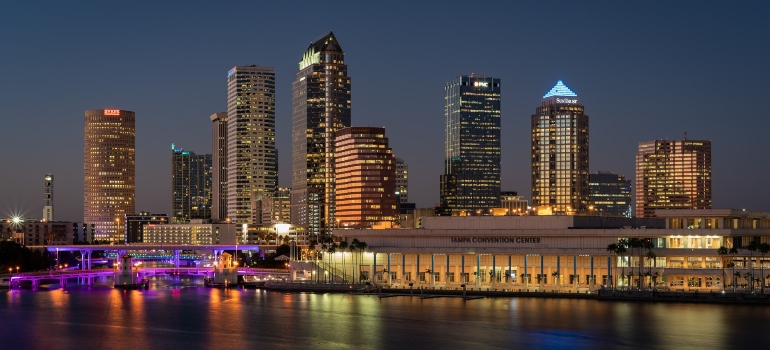 Gainesville
Another pretty great place in Florida that you should consider as your future place of living is Gainesville. The great thing about it is that it is a big educational center in Florida. The University of Florida is there and that means that you can get some proper education if you wish to explore your education even more. But, besides that fact, it is still one of the most affordable Florida neighborhoods to settle in.
When we talk about this place, we should mention that it is considered the tree capital of the USA. That means that you will have a lot of nature around you and that is certainly good for you. Just imagine living in a big place like NYC where the weather is not always that good. Make sure you pick the place where you are going to live healthily and relatively cheaply. When you do that, all you are left with is to find the best movers in Gainesville and let them take care of everything. Your only task would be to sit back and think about what you want to do once you relocate!
No matter which place you choose, make sure that you have the right people helping you with the relocation process!
Of course, these are not the only cities and places that are on this list. But, Florida is a big place and we can't include them all. But, even if you pick a place that we have not included, you need to make sure that the right people will help you relocate. This is much easier to say than to do because there are so many moving companies out there. Hiring quality movers is your top priority and here are some reasons why we say that.
better movers will do a better job – what we mean is that there is less chance that something will go wrong here. They have experience and you do not have to worry that much.
good movers are always affordable – even though this may seem like a lie, it is not. The best moving companies are always affordable, even when they know they are better than the others. Their job is not to rip you off but to give you a nice service for the appropriate price.
moving scams are a real threat – you certainly do not want to deal with the move after you are done with it. Because this is what you will have to do if you get scammed. Besides losing money, you will lose a lot of nerves and this is not something that you want to deal with when starting a new life. So, make sure your movers have the right knowledge, and let them take care of you!
As you can see, there are many affordable Florida neighborhoods to settle in, so pick the one that suits you the most!
This list is certainly long but the only reason for this is that Florida is an affordable place to live. There are many more affordable Florida neighborhoods to settle in but we can't place them all in one article. We have made a selection of some that we find have everything that you would need in a place that you want to call your new home. No matter which one of these places you pick, we know that you are going to be happy once you relocate!