Moving from Orlando to Jacksonville can be an exciting opportunity for a change of scenery. Jacksonville, located about two hours northeast of Orlando, offers a more laid-back and beach-oriented lifestyle compared to the bustling theme park-centric atmosphere of Orlando. If you're considering the move, it's important to weigh the upsides and downsides of moving to each city. From the cost of living and job opportunities to education and entertainment options. Moving from Orlando to Jacksonville can be a major change, but it's one that can be extremely rewarding. Best Movers Florida will introduce you to all the pros and cons of this move!
Cost of living: Which city is more affordable?
The cost of living is a significant consideration when relocating from Orlando to Jacksonville. Both cities are reasonably priced when compared to other large American cities, but Jacksonville is typically thought of as being a little more so. To make sure you're receiving the best deal for your relocation, it's a smart idea to compare quotations from different residential movers in both locations.
Housing
In terms of housing choices and costs, both Orlando and Jacksonville provide a variety of options. Apartments, townhomes, and single family homes can all be found in Orlando. Jacksonville offers a wide range of housing alternatives, with generally lower property prices. While choosing a new house in either location, it's crucial to investigate communities and take your budget into account.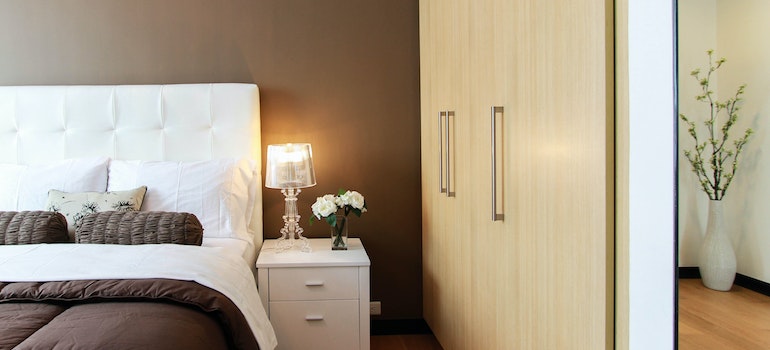 Orlando has a $1,929 monthly average rent whereas Jacksonville has a 21% cheaper average rent of $1,530. If you wish to buy a house, you can anticipate paying roughly $375,415 in Orlando and a 15% lower price of $318,779 in Jacksonville. Throughout the moving process, storage services might offer options for short- or long-term storage of your items. Whether you're downsizing or relocating into transitional housing while you look for a new house, this can be extremely helpful.
Utilities (Monthly)

Energy: $157.20 in Orlando; $166.14 in Jacksonville (6% higher);
Phone: $191.32  in Orlando; $192.00 in Jacksonville (0%);

Food

Eggs: $1.67 in Orlando; $1.83 in Jacksonville (10% higher);
Milk: $2.56 in Orlando; $2.33 in Jacksonville (9% lower);
Steak: $12.26 in Orlando; $13.14 in Jacksonville (7% higher).
Healthcare
In terms of healthcare, both Orlando and Jacksonville have exposure to world-class medical facilities and providers. There are prominent hospitals in Orlando, Orlando Health system, and AdventHealth Orlando. There's also a flourishing medical research community. Jacksonville also contains a number of medical centers and hospitals including the Mayo Clinic, which is regarded as one of the best in the country. Before relocating, it is critical to assess your healthcare demands and explore local physicians and facilities.
Doctor: $87.75 in Orlando; $80.48 in Jacksonville (8% lower);
Optometrist: $97.68 in Orlando; $69.00 in Jacksonville (29% lower);
Dentist: $112.33 in Orlando; $95.70 in Jacksonville (15% lower).
Transportation
Both Orlando and Jacksonville rely heavily on automobiles for transportation. Similarly, both cities have well-maintained road infrastructure and freeways. SunRail, a light rail system in Orlando, connects many suburbs and downtown Orlando. The Jacksonville Transportation Authority operates a bus system. Because of its closeness to major amusement parks, Orlando International Airport is among the busiest in the country. If you're moving, look into transportation choices and costs to guarantee a seamless and easy transfer to your new place. Tire Balancing costs $58.68 in Orlando and $31.55 in Jacksonville, a 46% premium. Gasoline costs $2.65 in Orlando and $2.72 in Jacksonville, a 3% increase.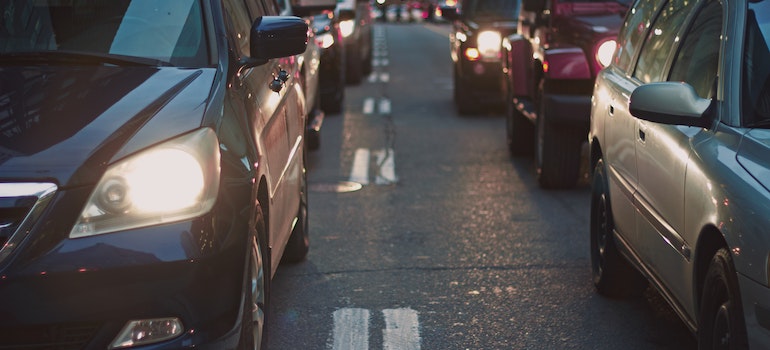 Education prospects after settling in Jacksonville
When it regards education, both Orlando and Jacksonville excel. The University of Central Florida, the state's largest university, is located in Orlando. Jacksonville includes multiple schools and colleges, including Jacksonville University and the University of North Florida. These cities have highly praised public and private schools for grades K-12. If you're moving with school-aged kids, don't forget to think about school districts and closeness to reputable schools. If you need help with your relocation, think about hiring the best movers in Jacksonville so that the process goes more smoothly.
Many amazing cultural events await you after making this move
Walt Disney World, Universal Studios, SeaWorld, and other well-known theme parks are at the heart of Orlando's culture. As is the entertainment sector, which includes the production of movies and television. The city also hosts a number of yearly events, including the Florida Film Festival, the Epcot International Food & Wine Festival, and the Orlando International Fringe Theater Festival.
San Marco and Riverside are just two of the distinctive neighborhoods in Jacksonville that highlight the city's history and rich cultural heritage. The Cummer Museum of Art and Gardens, the Museum of Modern Art Jacksonville, and the Jacksonville Symphony Orchestra are just a few examples of the city's strong cultural community. The Jacksonville Jazz Festival and the One Spark Festival are just two of the many music festivals that take place all year round.
Both cities have promising job markets
Both Orlando and Jacksonville have a variety of employment options available in the labor market. The hospitality and tourism businesses are well-known in Orlando. The biggest sectors in Jacksonville are the healthcare, finance, and logistics sectors. Look at the employment prospects in both cities if you're moving and need to move for work. Also, if you're relocating for work, we'd advise you to hire the best movers in Orlando in order to find a dependable and reasonably priced solution for your firm's relocation requirements. The median household income of Orlando and Jacksonville is roughly equal at $55,183 and $55,531, respectively.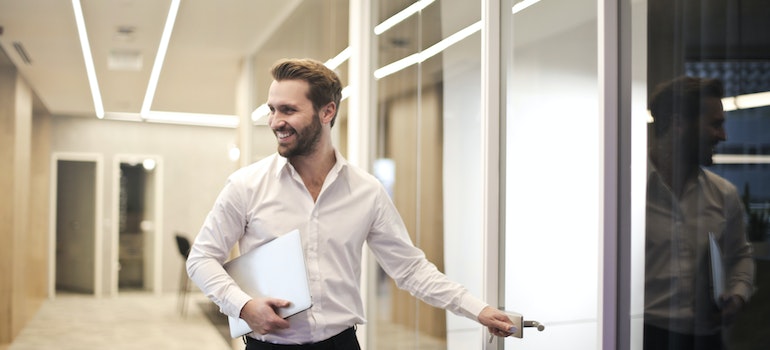 Moving from Orlando to Jacksonville: Entertainment
The goods and services available in Orlando are diverse. Ranging from world-class theme parks such as Disney World, Universal Studios, and SeaWorld to shopping locations. The Florida Mall, Mall at Millenia, and Orlando International Premium Outlets are just some of them. There are also a variety of dining alternatives, ranging from restaurant chains to local eateries. Residents and visitors to Jacksonville can enjoy activities such as surfing and paddleboarding at Jacksonville Beach, touring the Jacksonville Zoo, and exploring the historic San Marco neighborhood's farmers' markets and boutiques.
There is also a booming craft beer scene in the city, with various breweries and taprooms to explore. Beers' costs are 4% higher at $10.56 in Jacksonville and $10.13 in Orlando. In Orlando and Jacksonville, movie tickets cost roughly $12.It will cost you $23.71 to get a haircut in Orlando and $19.45 in Jacksonville. Yoga classes are pricier in Jacksonville at $15.80, while they average around $14.87 in Orlando.
Jacksonville is a great choice!
Moving from Orlando to Jacksonville takes careful consideration of a number of variables, including housing possibilities, lifestyle, employment prospects, educational opportunities, healthcare needs, and transportation. It is crucial to compare the qualities of each city with your individual preferences and demands because both cities have advantages and disadvantages that are distinct from one another. There is something for everyone, whether you are drawn to the thrill of Orlando's theme parks and metropolitan conveniences or the laid-back seaside ambiance of Jacksonville with its outdoor recreation and cultural events. Both moves can be successful if you do your homework and plan well.