In case you've decided to move to Florida, be sure that your life will change. Your way of living will probably become more relaxed. And, you will have numerous opportunities for outside activities. However, it can happen that you have a job offer from two cities. Or, you have an equal possibility to buy excellent real estate in two different places. If so, what would you decide? Well, before you hire Best Movers Florida, you will have to make up your mind. And to bring the final decision of which city is the right one for you. So, how to decide about living in Fort Lauderdale vs Boca Raton?
Fort Lauderdale vs Boca Raton – which one is better for you?
Not so long ago, Fort Lauderdale and Boca Raton were two very distinct cities. Fort Lauderdale was known as a college city. And, it was famous as a place where you could literary go from party to party. At the same time, Boca Raton was a primarily upscale retirement community. So, they couldn't be more different. And, it was easy to choose the right city for yourself.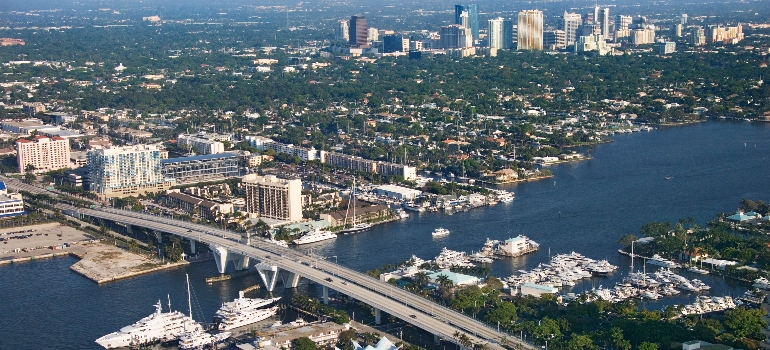 However, both cities have transformed in the meanwhile. Significant investments have transformed both places into attractive destinations for citizens of all ages. And of all lifestyles too. Forth Lauderdale has still many excellent universities. However, many young professionals were able to find good jobs there. And, that is thanks to the fast-growing job market. So, they could also settle down, get homes, and start families. And, Boca Raton was not spared from changes either. There, we can now see many growing attractions. It has numerous nice restaurants, rich nightlife, and a good choice of entertainment possibilities. And, it also offers a lot of good employment possibilities.
What criteria to use when choosing between Fort Lauderdale and Boca Raton?
Although they are more similar than before Fort Lauderdale and Boca Raton still have unique cultures of their own. And in both of them, there is a rich offer of luxury condominiums or single-family homes. However, a close look will show us the main differences. And help us to give the desired direction to long-distance moving FL. Besides, that will also depend on what you prefer. So, you may better like a more suburban environment. Or, the emerging city could be the right solution for you?
Differences between Fort Lauderdale and Boca Raton
The criteria to choose between two cities defer from person to person. So, they may depend on what you are looking for. And what goals do you want to achieve by moving into one of them? This is one of the ways to compare Fort Lauderdale and Boca Raton:
number of residents
real estate and costs of living
commuting possibilities
healthcare
quality and rating of schools
the overall safety of the city
amenities that each city can offer
recreational possibilities
Considering all those points will give you more precise information. You will gain a clearer picture of what each city can offer to you. And to your family. As a matter of fact, this will make you decide much faster. Bottom line, you can always use the services of the best local movers FL and move to the other city.
The number of residents
You may wonder why the number of residents is important when you are choosing the place to move to. And, when you are trying to decide between Fort Lauderdale vs Boca Raton. Well, it is actually not the number itself that will make you decide. But, the cities with fewer residents tend to be quieter. And, in case you like a suburban environment, you would better like the less populated city. So, let us make a comparison between Fort Lauderdale and Boca Raton.
Fort Lauderdale
Fort Lauderdale is located in Broward County, Florida. It has 181,818 residents. The city offers an urban feel, with a lot of entertainment possibilities. Besides numerous clubs and rich nightlife, it has a lot of excellent restaurants. And you will not be disappointed with its well-equipped shopping malls.
Most of the population has a high level of education. So, we can see that 15% of residents have master's degrees. About 23% of the population holds Bachelor's degrees, and 27% of the residents have associate's degrees. That is a reason why 82.61% of Fort Lauderdale's working population are white-collar workers.  
Boca Raton
Located in Palm Beach County, Boca Raton has  98,776 residents. This is a nice place, offering a relaxed lifestyle. And, it is perfect for those who are fond of quiet environments. However, thanks to the vicinity of the prominent universities, a lot of residents hold high degrees. And white-collar workers make up 91.74% of the working population.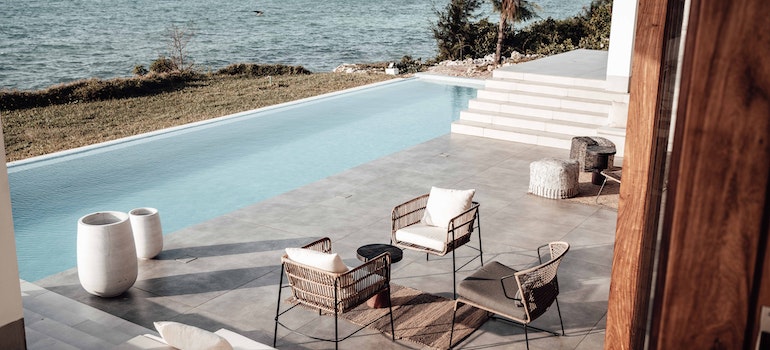 Real estate and costs of living in Fort Lauderdale vs Boca Raton
Deciding between Fort Lauderdale or Boca Raton, check the costs of living. And the real estate too. You will find out that overall, living in Fort Lauderdale is 1.9% cheaper than in Boca Raton. The costs like groceries, utilities, transportation, and healthcare are similar in both cities. However, to purchase a home in Fort Lauderdale, you will need $394,800. The same size home in Boca Raton will cost you $423,300. So, after completing the purchase procedure, count on the best movers in Fort Lauderdale. With their assistance, your relocation will be an easy and joyful experience.
In some cases, you may decide to rent. For example, you may move to Florida, but you want to experience living in both cities before you decide to purchase. If so, it is good to know that the median monthly rent in Boca Raton is $1,837. At the same time, renting in Fort Lauderdale will cost you $1,353 a month.
Commuting possibilities
Both places have good and ever-growing job markets. However, many residents are commuting. In case you are living in Fort Lauderdale, and want to use your car, count on traffic jams.  Actually, all of Florida's bigger cities have this problem. Luckily, Fort Lauderdale has one of the best public transport systems in entire South Florida. Hence, if you decide to leave your car at home, you will have a much shorter commuting time.
On the other hand, traffic jams can occur in Boca Raton occasionally. But, since it is a much smaller city, the traffic usually runs smoothly. So, if you are not fun of public transportation, Boca Raton can be the right place for you. Although, during the peak season, you have to be ready to experience some slower traffic.
Ait traffic possibilities
Neither Fort Lauderdale nor Boka Raton has their own airports. But, in case you are arriving in Florida by plane that won't be a big problem. You can choose to land in one of the neighboring cities. And, it doesn't matter if you fly to Hollywood FL, or Miami. From both places, you will have excellent connections to your final destinations.
Fort Lauderdale vs Boca Raton healthcare
Having a lot of elderly citizens moving to South Florida was a reason for many doctors to open their practice in the area. Also, that was a reason to build some of the best US medical facilities in South Florida. Besides the excellent medical institutions, Florida is also known for advanced medical research institutions.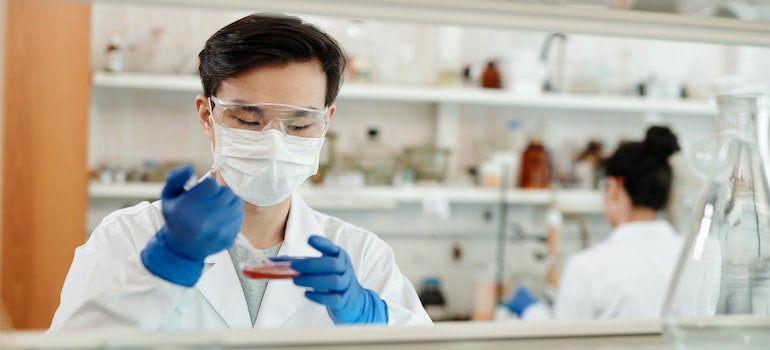 Healthcare possibilities in Boca Raton
Boca Raton was for years known for its large retirement community. That was a reason why it has become a home to dozens of specialist healthcare offices. And, the tradition that started at that time remained. That was also a reason why so many top-notch assisted living facilities were built in Boca Raton. And, many of them are located on the mesmerizing shores of the  Intercostal Waterways. Some of them even at the shores of the Atlantic Ocean. Due to excellent healthcare, many are deciding to hire the services of the best movers in Boca Raton. Besides, in Boca Raton are located two prominent medical institutions:
Cancer Treatment Centers of America Headquarters
Boca Raton Regional Hospital (which is one of the best surgical institutions in the country)
Healthcare possibilities in Fort Lauderdale
On the other hand, Fort Lauderdale also has some prominent healthcare institutions. The most known among them are:
Holy Cross Hospital
Kindred Hospital
Since they are located in the city center, it is easy to reach them from any side. Additionally, the nearby Plantation General Hospital has the best urgent care services and emergency room. So, in case you are in the healthcare industry, you will easily find numerous posts available in both cities.
Schools in Fort Lauderdale vs Boca Raton
In case you are moving to Florida with kids, you will like to know which place has the top-rated public schools. To make this assessment, experts have applied a variety of measures, including academic performance and equity. And, according to them, there are some highly rated schools in Fort Lauderdale. And, schools in Boca Raton have excellent rates too. Regarding higher education, we already learned that both cities have excellent higher education institutions.
Some of the best public schools in Fort Lauderdale
In case you move to Fort Lauderdale, you will have a nice choice of schools for your kids. We suggest that you check some of the following:
The College Academy at Broward College
Pompano Beach High School
McFatter Technical College High School
Sheridan Technical Center – High School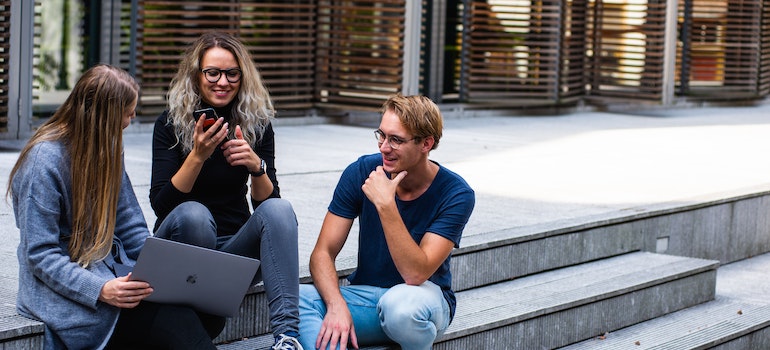 Which are the best public schools in Boca Raton?
If you are searching for the best Boca Raton school for your kids, those public schools are worthwhile checking:
Alexander W. Dreyfoos Jr. School of the Arts
Suncoast Community High School
Boca Raton Community High School
Spanish River Community High School
The overall safety of Fort Lauderdale vs Boca Raton
None of those two cities is the safest place in the US. But, with that high number of visitors, it is just realistic to expect some criminals to misuse the situation. Disguised as tourists, they can easily access various places. And, luckily, the statistics show that most of the crimes are burglaries and thefts. However, the percentage of violent crimes is even lower than the national average.
So, some neighborhoods are safer than others. And, before you hire the best residential movers in FL, check the real estate in the safer neighborhoods.
The safest and most affordable areas in  Fort Lauderdale
Coral Ridge
Imperial Point
Rio Vista
Tarpon River
Victoria Park
The safest areas in Boca Raton
Florida Atlantic University
Saturnia / Shores At Boca Raton
Boca Winds
Woodfield Hunt Club / Fox Landing
Boca West Country Club
Newport Bay Club / Le Lac
Boca Pointe
Palmetto Pines / Boca Woods Country Club
What if you find out that you have more things than you can accommodate in your new home?
Well, this can happen regardless if you are moving to Fort Lauderdale or Boca Raton. You could miscalculate the size of your new home. Or, you could bring along some things that you will need just from time to time. So, in order to keep your Florida home tidy, you can check the storage services in FL. With fewer things inside your home, cleaning will be faster. And, living close to the shoreline, we all know that you will have to do it often. You can already guess. The beach sand will find its way inside your home. And, the only remedy is to clean it regularly.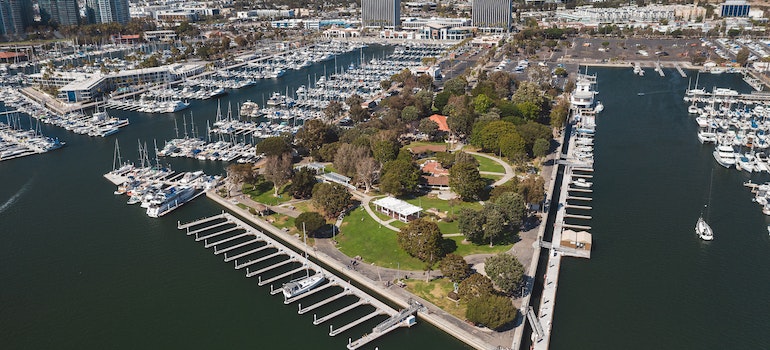 What if you make a choice and change your mind afterward?
Regardless if your first choice is Fort Lauderdale or Boca Raton, you can change your mind after some time. For example, you may decide that you had enough of the bigger city rush. And that you want to move from Fort Lauderdale to Boca. Since you were moving recently, you could see how moving preparation is tiring. So, by hiring packing services in FL, you'll be doing yourself a favor. That will make your relocation much easier. And far less stressful too.
Do you like Boating?
Again, both cities can be the ideal choice for you. In Boca Raton are located the most exclusive yacht clubs. Such clubs are:
 Royal Palm Yacht Club
Yacht Club at Marina One
Both of those clubs can handle vessels of any size, including the largest superyachts. Cruising the Boca Raton channels, you can easily rich the Intercostal Waterways. Or the Atlantic Ocean.
On the other hand, Fort Lauderdale is known as the Venice of America. And, that is thanks to over 3,000 miles of waterways and channels. Surrounded by nice condos and splendid houses, the yacht owners like to spend some time floating around. And, the Fort Lauderdale channels are also used for one of the fastest commuting ways in the city.
How to decide about moving to Fort Lauderdale or Boca Raton?
Although we have presented many facts regarding both cities, it is not easy to come up with a decision. Living in Fort Lauderdale vs Boca Raton has its pros and cons. In the end, choosing the right city for yourself will depend on your personal expectations. However, it is good to be informed. And to know what to expect in each of those two cities. And, to give you a bit more information, here is the tourist agency's point of view regarding Boca Raton or Fort Lauderdale. You may find it at list interesting. And, it can serve you later on as a guide for visiting the tourist attractions of your new city.