Whether you decide only to visit Florida and one of its great cities, or you want to live there permanently, one thing is for sure, you won't make a mistake. Florida has something for everyone, with a coastline spanning more than 1,000 miles and ideal weather for enjoying the outdoors. You will never get bored, and you will never run out of things to see and do. If you want to relocate to Florida for good, then you should hire some of the best movers in Florida to help you conduct that task. Once you decide to move, you need to choose one of the best cities and the neighborhood that is the most appropriate for you. If you keep reading, you will find out more about Florida's hidden gems. Maybe what you find out will help you decide in which part of Florida you want to live. 
Why is Florida so special?
There are many reasons that make Florida a special place for life. First of all, there is no state income tax. Isn't it great when you can live in Florida and actually save extra money? Also, Florida is special for its almost endless summer. But that is something most of the people who decide to move to Florida already know. Snow is very uncommon in Florida. Residents may take advantage of the breezy, 70-plus-degree weather during the winter months without having to shovel snow or wrap up.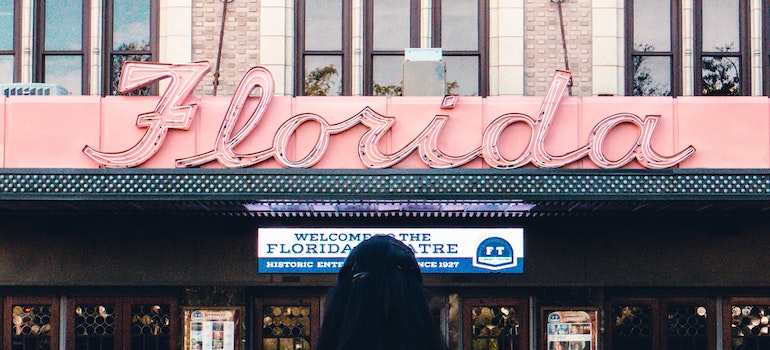 So, if summer is your favorite season and you live in a state where the sun isn't a common sight, at least not as much as in Florida, then you should contact cross country movers Florida and start preparing your beach clothes. You will see how special the weather in Florida is. What would great weather be, without the most beautiful beaches to make use of it? It is impossible not to enjoy the beach activities, since Florida has 663 miles of those. These are all the most popular things in Florida. However, there are also many of Florida's hidden gems ready to be discovered. If you love unique things and extraordinary nature, Florida is the place for you. Read about breathtaking places in Florida that are not so often spoken about:
Cedar Key,
Rainbow Springs State Park,
Eureka Springs Park,
Spanish River Park,
Red Reef Park,

Arthur R. Marshall Loxahatchee National Wildlife Refuge,

Boca Ciega Millenium Park,

Venetian Pool,

Big Talbot Island State Park,
Catty Shack Ranch Wildlife Sanctuary,
Giralda Plaza,
Soundscape Park,
Haulover Beach.
One of Florida's hidden gems is Cedar Key
The little community of Cedar Key, which is roughly an hour south of Gainesville, is a charming relic of bygone eras. Although Cedar Key is a small town, Floridians prefer to vacation there because of the abundance of great fishing places, breathtaking natural preserves, and luscious beaches. Once you get there, you'll understand why, because it truly is a hidden gem. If you contact some of the best movers in Gainesville, you will get to enjoy this small town very soon.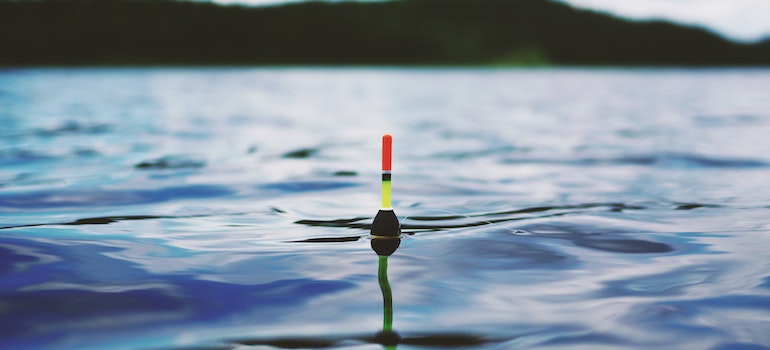 What makes Cedar Key so special is the fact that it isn't brimming with tourists. In fact, only around 900 people live there. The main reason is the fact that beaches aren't large, as in other Florida parts. They are small and sandy, perfect for families with kids. On the other hand, even though it is small, the town is rich with history. It has two historic museums and a lovely historic downtown. Even if you don't decide to live there, you will love visiting this place. The industrial ruins and an old cemetery on Atsena Otie are well-liked sight. You can easily paddle across to the island for birdwatching or fishing, or you can avoid the exercise and travel there on Island Hopper and other tour boats.
Rainbow Springs State Park is worth visiting
If you decide to live in Orlando, one of the best Florida cities for living, you are lucky, because you will be just an hour and a half driving away from Rainbow Springs State Park. It belongs to Dunnellon. The fourth-largest spring in Florida, Rainbow Springs, has long been a favorite among locals. If you call the best movers Orlando and relocate, you can visit this hidden Florida gem often. From Memorial Day through Labor Day, Rainbow Springs is open every day. However, during the off-season, you will be able to come there only at the weekends.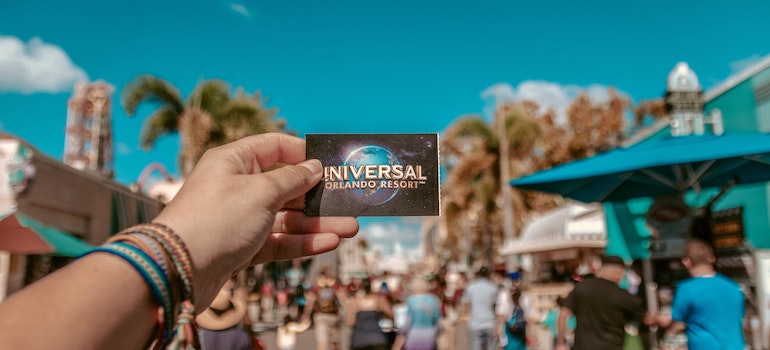 We have a piece of special advice when it comes to staying there at the weekends. Take your friends, bring your camping gear, and make a camping trip in this paradise. You can enjoy many activities, such as enjoying sports in the water, or hiking. To go on your own adventure, you may rent canoes at the headsprings, or you can swim in the approved places. Bring your hiking shoes so you may explore the trails, or your bike if you're a biker, and head farther down the Rainbow River to go tubing. As you can see, moving to Orlando doesn't mean you are restricted only to that area. There are many hidden gems nearby.
Eureka Springs Park is a must-see location
If you decide to live in Tampa, or anywhere in the proximity, you will get to enjoy the amazing Eureka Springs Park. There used to be a tropical fish farm. The waters unfortunately disappeared, but the gardens are still there. They have boardwalks that travel through a beautiful floodplain forest of red maples, cypress, and black gum as well as the biggest publicly owned collection of ferns in Florida, a rose garden, and an orchid chamber.
If you want to visit these great botanical gardens, you can do it every day. You just need to pay a $2 fee. There are many great things to see there, while you take a hiking tour. The quarter-mile circular route in Eureka Springs Park showcases the park's greatest elements, including the spring, while being a brief stroll. Although it is not spring for swimming, it provided water for the nearby fish farm. You can observe that it is black and reflective by looking into it. So, if you want to enjoy another one of Florida's hidden gems, this one in Tampa, contact the best Tampa movers. You will enjoy living there.
Beaches in Boca Raton
Boca Raton is a place that can be very proud of its gorgeous beach parks and amazing coastlines that are truly some of the most beautiful Florida gems. Some of the most beautiful beaches in this area include Spanish River Park and Red Reef Park. If you relocate there, thanks to some of the best movers in Boca Raton, you won't regret it. The only problem you will have is the difficulty to decide which of the beautiful places is the best.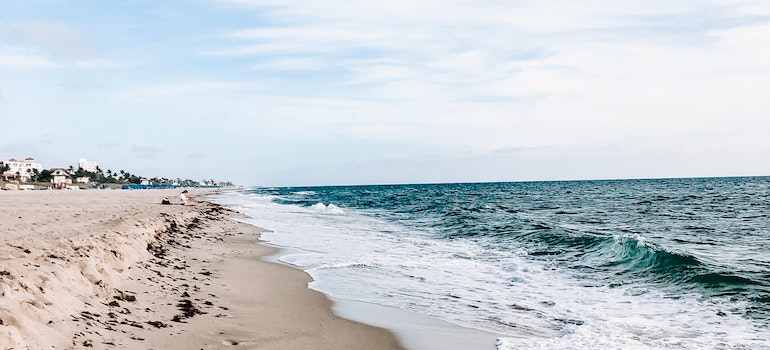 The Spanish River Park is tucked along the Intracoastal Waterway and is well-known for its beautiful white sand beaches and startlingly turquoise water. Additionally, this expansive park tucked by the water offers the ideal chance to get away from the rush of city life and reconnect with nature. Spanish River Park is available every day from 8 AM until sunset. Whatever your interests, Spanish River Park has something to offer you. Swimming, fishing, and picnicking are just a few of the fascinating things you may engage in here. Utilize the natural pathways, which are studded with vibrant plants, trees, and flowers. Wildlife, which includes a variety of tiny birds that inhabit the shady regions, should also be seen. If you are an animal lover, Bark Beach, which is a part of the Spanish River Park, allows dogs.
Red Reef Park
We have the ideal beach for you if you're seeking a spotless, conveniently reachable, and family-friendly beach. One of Boca Raton's most well-liked beaches is Red Reef Park, which attracts both locals and tourists. The picturesque seaside park offers a wide range of recreational opportunities. You may swim here, take pleasure in a beachside picnic, or try your hand at surf fishing. Every day from 9 AM to 5 PM, lifeguards keep watch on the beach, giving parents some peace of mind while bringing their kids there.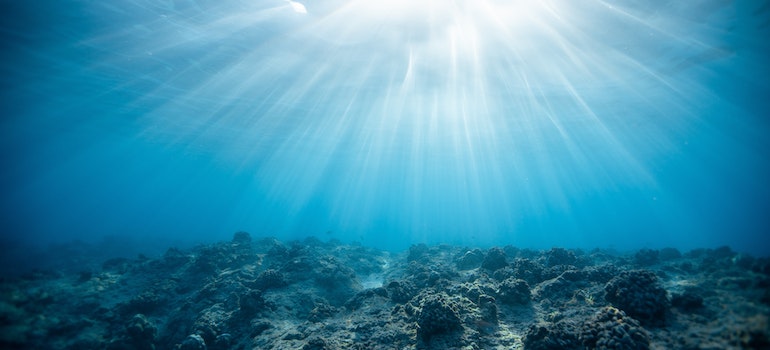 Reed Reef Park is a widely sought-after snorkeling location when it comes to exploring the underwater world. The Park is home to a lavish artificial reef that is situated just offshore. Snorkelers may anticipate seeing a wide variety of underwater creatures as well as hundreds of different species of vibrant fish. Whether this is your first time snorkeling or you've done it a lot, you'll be astounded by all you see here.
What is hidden in Arthur R. Marshall Loxahatchee National Wildlife Refuge?
One of the most important hidden gems in Florida is Arthur R. Marshall Loxahatchee National Wildlife Refuge. Located in Boynton Beach, it is one of the biggest refugees of this kind in the country. Not only that people can completely become one with nature in this area, but it is also a sanctuary for many animals and plants. In this wildlife refuge, for only $ 1o a day, you can enjoy:
riding a bike,
going on a hike,
taking a boat or canoe ride,
fishing,
watching birds.
This is also a great place for amateur or professional photographers because the variety of wildlife is extraordinary. If you want to contact movers Boynton Beach and relocate there, you can visit this place often, because once is not enough. In that case, you can pay $ 25 for an annual ticket and enjoy it wherever you want. More than 250 species of birds, 60 species of reptiles and amphibians, 40 species of butterflies, and 20 types of mammals all have habitats on these lands and seas.
Don't skip Boca Ciega Millenium Park
In Seminole, there is one of the amazing gems of that area, Boca Ciega Millenium Park. There is a tower that provides a birds-eye perspective of Boca Ciega Bay. You can see wading birds, upland birds, waterfowl, birds of prey, and shorebirds. Visitors can have a picnic beneath a cover or launch a canoe or kayak. A covered, barrier-free children's playground and a dog park for both small and large canines are also available in the park. There is a training obstacle course at the little dog park. The park supports the following seven natural communities: wetlands, salt marsh, coastal oak hammock, mangrove swamp, and pine flatwoods. The formal landscaping of Boca Ciega Millennium Park is unique in that it was the first Pinellas County Park to open utilizing entirely native species.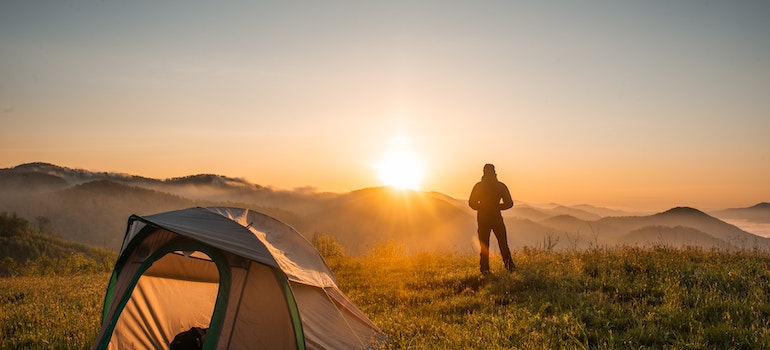 If you decide to call the best movers in Seminole and relocate there, you need to know a few more things about Boca Ciega Millenium Park. The parks are open seven days a week, from 7 a.m. to 7 p.m. The days following Thanksgiving and December 25 are the only two days of the year that County Parks are closed.
Venetian Pool in Coral Gables
The pool, which is the biggest freshwater pool in the country and occupies a small quarry, is filled with around 820,000 gallons of fresh water every day from artesian wells. A two-foot kiddie pool is located next to the lifeguard station, and the pool's depths range from four feet to over eight feet near the large waterfall. The station is perched on a bridge that connects to an island that has two large palm palms there.
Across the pool from the island is a grotto with natural water-filled caves that extend back over twelve feet into the rock. There is a café area that is frequently used for weddings and celebrations, as well as a sandy area for sunbathers to relax. The entire facility is surrounded by a walking path. The pool was added to the National Register of Historic Places in 1981, and it is the only one in that register. If movers in Coral Gables help you relocate to this area, you will enjoy this amazing pool whenever you want. If you are a resident of Coral Gables, you will have to pay $6.50 to use the pool, while children pay $5.50. For non-residents, the prices vary from $16 to $21, and for kids (under the age of 13), the fees are between $11 and $16.
Florida's hidden gems in Jacksonville
Jacksonville is one of the best places in Florida for living because it offers many amazing attractions. You need more than just a brief visit to this area if you want to discover it completely and use its full potential. So, don't wait for too long before hiring some of the best moving companies in Jacksonville because your decision to relocate there will be one of the best you have made in your life.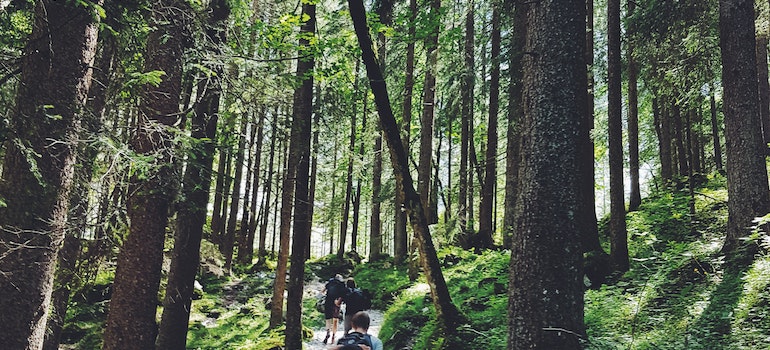 The first hidden place in Jacksonville you have to visit is Big Talbot Island, State Park. Big Talbot Island State Park is mostly a natural preserve and is situated on one of Northeast Florida's rare sea islands. It offers a superb place for nature research, bird watching, and photography. Big Talbot State Park consists of seven parks:
Pumpkin Hill Creek Preserve State Park
Amelia Island State Park
Little Talbot Island State Park
Fort George Island Cultural State Park
Yellow Bluff Fort Historic State Park
George Crady Bridge Fishing Pier State Park
You can visit all these parks on a bike, or you can go hiking. Don't forget to take your camera with you. You will most certainly want to stop and take some of the amazing photos because the nature throughout each park is mesmerizing. You can visit Big Talbot Island State Park every day, starting from 8 a.m.
Another hidden gem in Jacksonville is Catty Shack Ranch Wildlife Sanctuary
For animal lovers, especially those who like big cats, Catty Shack Ranch Wildlife Sanctuary should be number one on the list of things to visit in Jacksonville. The goal of Catty Shack Ranch Wildlife Sanctuary is to give threatened big cats a safe, loving, and permanent home while also raising awareness of their plight both in the wild and in captivity. Their main goal is to save exotic animals from dangerous circumstances. A pet has a loving, permanent home for life once they are brought to Catty Shack Ranch. Tigers, lions, pumas, leopards, lynxes, foxes, and coatimundis are among the existing occupants of Catty Shack Sanctuary. The last two species are "honorary cats."
If all this seems appalling to you, contact residential movers in Florida and start your relocation. You will be able to visit the big cats in Catty Shack Ranch Wildlife Sanctuary whenever you wish to. The Sanctuary hosts tours every day from 1 to 3 p.m. You will have to pay 15 dollars for this two-hour tour, while your children, if older than 2, will have to pay $7.
Hidden gems in Miami
Speaking of Florida's hidden gems can't go without mentioning Miami. One of the most popular cities in Florida, and the number one tourist attraction has its secrets. If you want to move to Miami, there will be a lot of things you will have to do before taking this step. You will probably have to prepare yourself more than when moving to any other Florida city. However, it will all be worth it, because Miami has some of the most beautiful hidden gems in Florida.
One of those gems is certainly Giralda Plaza. The Giralda Plaza is unquestionably among Miami's top off-the-beaten-path destinations. If you're looking for a location to avoid crowds in Miami, it makes for a really good relaxed hangout area. This location has a ton of shopping and dining options, and the brick pathways take you right to the heart of all the nearby attractions. Therefore, if you want to bring home some mementos from Miami, these stores have a ton to choose from. There you can visit and have a look at the artwork exhibitions, or
watch family-friendly movies outside. When you get bored of that, you can take in live musical performances.
Another gem in Miami is Soundscape Park
In Miami, Soundscape Park is without a doubt one of the best-kept secrets if you're looking for a spot to unwind and get away from the city. This specific urban paradise is surrounded by sidewalks, open green areas, and tall palm palms. This scenery is intended to be incredibly tranquil, making it a must-see for travelers looking for a unique and relaxing experience. One of the least expensive things to do in Miami is to arrange a trip to Soundscape Park.
The alluring tones of the New World Symphony might further enrich your visit here. You can attend a sponsored event, or check out a show or musical performance. Take family photographs here as it's a popular destination for family outings. Since this location is open around-the-clock, you can stop by whenever you like. Some of the best movers in Miami will be glad to help you with your relocation there. You really need to live in Miami to get to know all of its hidden treasures.
Haulover Beach
It is one of those internationally renowned yet seldom visited areas in Miami. This location offers plenty of parking, toilets, refreshments, rentals, and a sizable sandy beach along the Atlantic coast. It is a popular and well-known public nudist beach in Florida. Consider taking a boat trip or renting a yacht to engage in some water activities. When you visit this beach, you mustn't skip going deep-sea fishing. Haulover Beach is a fantastic place to go if you want to spend some time at a secret beach in Miami and discover another one of Florida's hidden gems.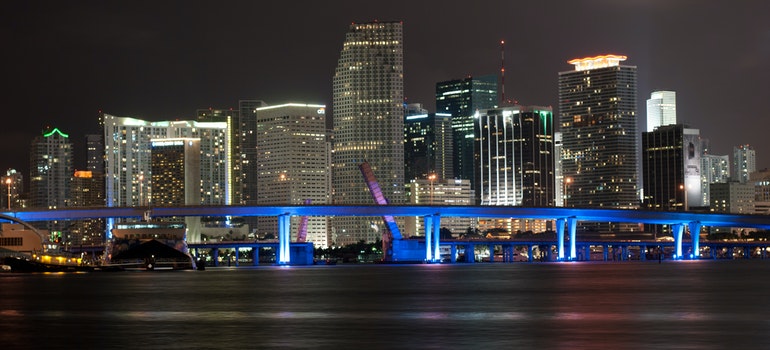 There are many amazing hidden gems in Florida
Whichever place you decide to move to when moving to Florida, you won't make a mistake. Apart from many popular attractions, there are many of Florida's hidden gems in each part of the state. We have introduced some of them, but Florida still has a lot to offer. Find your favorite hidden gem and move to one of the gorgeous Florida places.