When getting ready for a moving process, people like to be aware of the essential factors that constitute their type of relocation. There are many decisions one needs to make when changing addresses. Some crucial questions are how to pack or which moving company to hire. But also, there are many other concerns, for instance how many miles is considered a long-distance move. The best way to find out all the answers is to ask the Best Movers Florida. Professional movers can determine whether your relocation is of a local or some other type.
How many miles is considered a long-distance move?
Different types of relocation require a different approach from the movers. Also, you need to organize your daily life around the moving process you are about to undergo. Not to mention that the price varies depending on the type of relocation. If you are not sure how to go about your moving process, getting in touch with long-distance movers in Miami will facilitate your move to a great extent.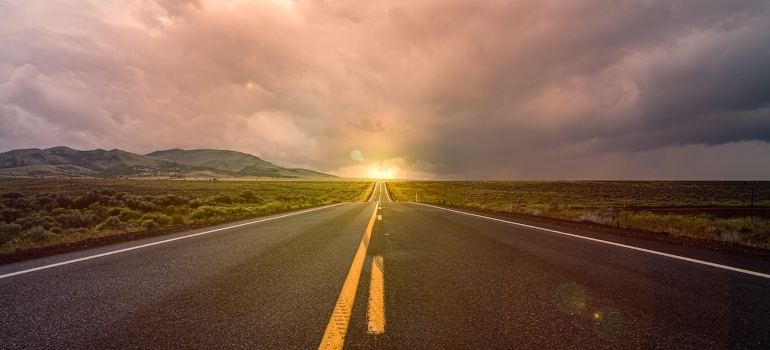 The general rule of thumb when it comes to moving is that if the distance between your old and new address is over 400 miles, this type of relocation is considered a long-distance move. The definition of the term varies, depending on which company you hire.
Types of relocation
When preparing for moving to a different place or state, you want to make sure you have all the necessary information. Hence, it is good to know what kinds of relocations there are. The most common type of relocations when it comes to distance are:
local move
intrastate move
interstate move
cross-country move
long-distance move
Interstate and cross-country relocations involve crossing state borders and are sometimes considered to be long-distance moves. However, not all long-distance moves include crossing the border. Generally, if a relocation includes a journey of 400 miles or more, we may classify it as a long-distance move. If you are not sure, it is best to check with one of the top long-distance moving companies Jacksonville FL.
We may argue about the number of miles that make a long-distance move, but we know for a fact that a local move is up to 50 miles without crossing the state line. However, if your relocation exceeds 50 miles but stays within the state borders, your moving company will characterize it as an intrastate move. That would be the case if you were to move from Jacksonville to Miami – the distance is 345 miles, but you are remaining within the state of Florida. Moving companies charge a local move per hour. Usually, it takes a day for the completion of a moving process when it's happening locally. On the other hand, traveling over 400 miles may take a lot more time, and that is why long-distance moves are more expensive.
How to find the right company for a long-distance move?
As mileage relating to a long-distance move varies from one company to another, it is best to explore your options before deciding which company to hire. Long-distance moves, especially those that involve crossing state borders, require for a moving company to have special licenses. Since moving companies are transporting your household items, they need a license allowing them to do so. A US Department of Transportation number license is a must if a company deals with long-distance relocations. Therefore, pay attention to this detail when searching for the top long-distance movers in Tampa to relocate you across the state.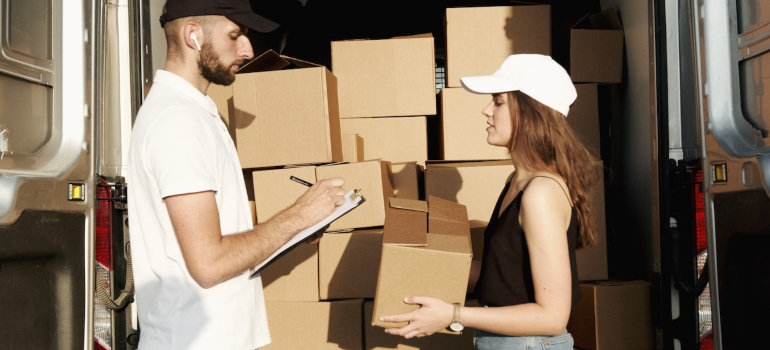 A reliable long-distance moving company will provide you with all the necessary information and the right guidance. Moving long-distance entirely on your own would be a very complex activity. It involves a lot of packing, planning, logistics, navigation, and adequate transportation. Therefore, it is best to leave your relocation in the hands of professionals.
How long-distance movers operate
Moving companies that offer the services of long-distance relocation form their estimates on the basis of the number and weight of your items, the distance between your old and new home, and any other special requests that you have. Finding the best long-distance movers in Orlando will guarantee that you will receive a fair estimate and an adequate execution of your relocation.
How to prepare for a long-distance move
Considering the fact that a relocation journey that exceeds 400 miles is a long-distance one, have in mind that your items will travel a long way. Therefore, you need to pay special attention to packing. Make sure you pack breakables adequately to minimize the potential damage. Label boxes that contain such items as fragile and make sure you apply enough padding between the items. In case you are struggling with packing, ask the moving company to perform this task instead of you. This will increase the overall charges of your relocation, but you will be sure that all your items arrive safely at your new location.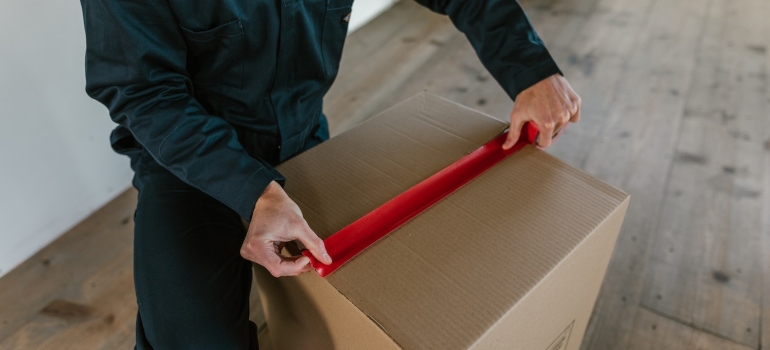 Purchasing moving insurance is also a useful piece of advice when you are moving cross country. No matter how secure your items are and how reputable your moving company is, mishaps can always take place. That is why it is better to play it safe and buy moving insurance that will cover any damage that took place during your long-distance relocation.
Nearly 40 million Americans move every year. This is a large number of people who all seek correct and reliable information on various types of relocation. With the right company at your disposal, it is easy to answer the questions such as how many miles is considered a long-distance move. Choosing a reputable moving company and discussing the volume of your relocation with them in detail will resolve all your relocation worries. Whether you need to conduct your long-distance move via sea or land transport, or perhaps air freight, your movers will give their best to arrange a seamless relocation.