Preparing and organizing for a long-distance move can be difficult and challenging. There are a number of things that you need to do in order to have a successful relocation. In this article, we will discuss some of the basic steps that you should take to have a well-organized and stress-free long-distance move to Palm Bay. From creating a plan and preparing the packing supplies to hiring a professional moving company, we will cover it all. Let us begin by taking a look at the things you need to do before you start packing.
Preparing for the long-distance move
To begin with, you have to take your time and create a good plan with a concrete date for the move. There are a few major differences between local move and a long-distance move which is why you need to prepare yourself both physically and mentally. This is especially the case when you are relocating to a big city like Palm Bay with a population size that makes it the most populous city in the county. It is for this reason that you should properly go over everything that you will have to do before and during the relocation.
Create a checklist
Whether you are hiring the help of professional movers or you plan on doing the relocation on your own, you will have to create an inventory list. The checklist gives you a good insight as to how many items you have in your inventory and how long it might take to pack them. Furthermore, the list helps you keep track of your household inventory and ensures that you do not forget to pack something. Keeping track of your items is extremely important when the process of relocation takes place over long distances.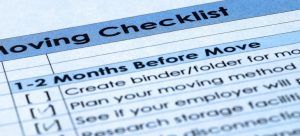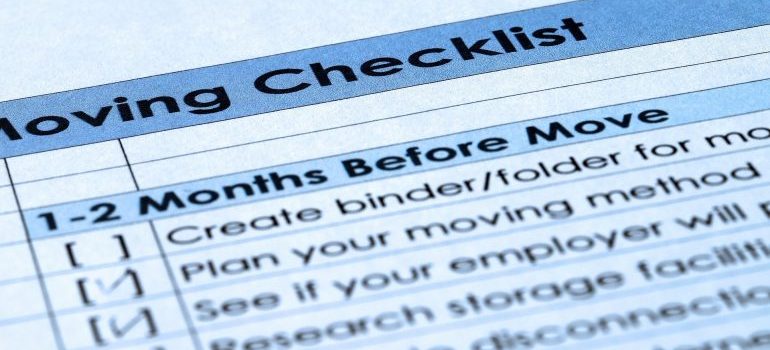 Gather the necessary packing supplies
During transportation, your items need to be properly protected to avoid any unwanted damages to your inventory. Before you start packing, you need to make sure you have the right packing material and tools. The exact amount of packing supplies and tools that you need largely depends on the size of your inventory. Some of the basic packing supplies that you need are:
Cardboard boxes. These come in varying sizes so it is a good idea to use a wide range of different, but high-quality hard cardboard boxes. If you do not have any nearby, you can browse the web and easily find a number of different boxes on websites such as Amazon.
Bubble wrap and packing foam. Once you have secured the boxes, you need something to keep your items protected inside them. This is why layers of bubble wrap and packing foam can play an important role in keeping your items safe during transportation.
Packing tape and scissors. You need to make sure that the boxes stay firmly closed during relocation which is where packing tape comes into play. Wrap it around your boxes several times for extra protection.
Markers and other labeling material. To avoid accidentally breaking objects which are fragile, make sure you properly mark the boxes for their content.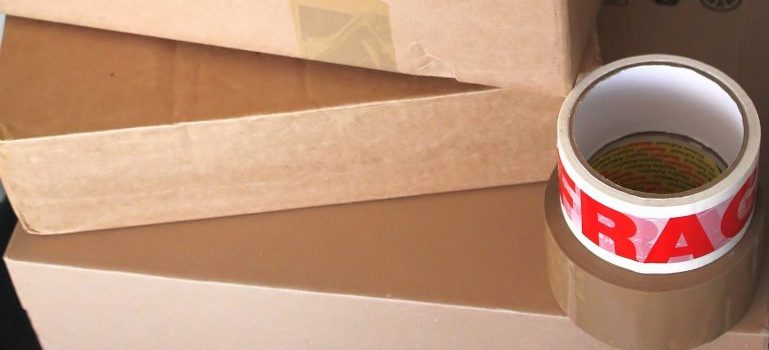 Get rid of the items you no longer need
To make your move cheaper and overall more efficient, you should try and get rid of the items you do not want in your new home. The 3 common ways in which you can declutter your inventory are selling, donating or throwing away. You should always start by contacting your local charity organization and see how you can help with your items. Throwing away your items might seem like the fastest way to get rid of them but you should consider organizing a garage sale first. A garage sale is a great way of earning some extra cash which you can then add to your budget for the move. You also get to spend some extra time with your old neighbors!
Hire professional movers
Any type of move can be stressful and sometimes help from a professional moving company is needed. If you are in doubt whether you can complete the move on your own do not worry. Organized and trusted long distance movers Florida are here to help! Movers will provide you with not only transportation vehicles and hired workers but also the necessary packing supplies. Furthermore, you do not need to worry about heavy-lifting your items. It is important to properly discuss the number of items you have in your inventory with your movers as well as obtain full insurance. This is in case any of your items get damaged or lost during transportation. However, hiring affordable and trusted professional movers to help you pack and move your items is the best and safest way to relocate.
Help your movers
Although the professional movers know what to do while relocating your items, you should always be there to provide help if necessary. If you are moving during summer, make sure you have your AC on and drinks available for refreshment. Doing inventory checks while packing with the movers is a great way to keep track of all of your items. Make sure that your personal documents are separated from the rest of your inventory.
Ask your friends to help you pack
Even if you are hiring the help of professional movers, you can always ask your friends for some extra help if they are available. This will generally make the packing process more enjoyable and efficient. You can also turn it into a fun game by assigning different tasks to each of your friends.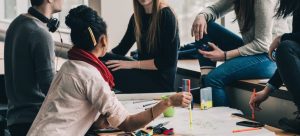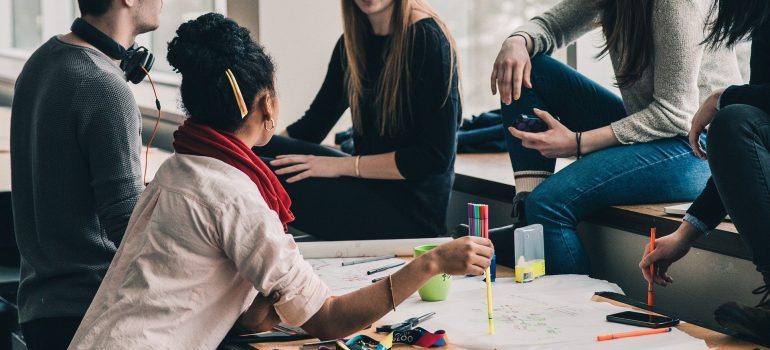 To sum up, the process of relocating can be difficult and stressful. There are many things to take into account before you start packing. This is why you should follow a few basic steps to ensure you have a successful long-distance move to Palm Bay. Prepare and plan for the move. Gather the necessary packing supplies and get rid of the items you no longer need. Hire the help of professional movers Palm Bay FL to help you pack and safely relocate your items. Do these few steps and you will handle your relocation like a pro!