The real estate market in Tampa Bay has become a centre of activity, attracting both buyers and sellers with its undeniable allure and impressive growth. As the vibrant hub of Florida's west coast, Tampa Bay offers a unique blend of stunning natural beauty, a booming economy, and a high quality of life. Best Movers Florida will give a valuable resource for both buyers and sellers, providing insights into the dynamic Tampa Bay real estate scene. As we delve into key factors such as housing inventory, pricing trends, and emerging neighborhoods, you can equip yourself with the necessary tools to navigate the housing market with confidence, especially if you're planning a move to the area with offers.
Exploring Tampa Bay's Real Estate Landscape
Tampa Bay's cities each have their own distinct features and attractions that contribute to the overall allure of the region. Therefore, exploring the standout cities in the area can help you get a better understanding of Tampa Bay's housing market.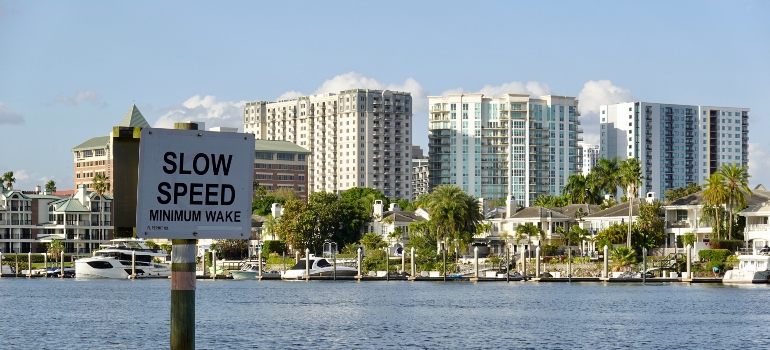 Here are the three of the most popular choices:
Tampa: As the largest city in the region, Tampa boasts a vibrant urban environment with a diverse range of neighborhoods. The city offers a thriving downtown area, world-class dining options, and a bustling waterfront.
St. Petersburg: Located on a peninsula between Tampa Bay and the Gulf of Mexico, St. Petersburg is renowned for its stunning beaches, vibrant downtown, and flourishing arts community. After relocating with movers St. Petersburg offers you can explore a wide array of galleries, museums, and cultural events, including the esteemed Salvador Dali Museum.
Clearwater: Situated on a barrier island along the Gulf of Mexico, Clearwater is famous for its pristine beaches, including the award-winning Clearwater Beach. This coastal city offers a relaxed atmosphere with ample opportunities for water sports, boating, and fishing.
A Snapshot of 2023 Tampa Bay Real Estate Market
To gain insight into the current state of the Tampa Bay real estate market, let's examine average home prices across the region. The average home price in Tampa is approximately $391,601. The city offers a range of neighborhoods, with Hyde Park, South Tampa, and Channelside being popular areas to move to with the help of Tampa movers, and therefore have higher prices. In St. Petersburg, the average home price in June 2023 is around $362,761, with diverse options in neighborhoods like Old Northeast and Midtown. Clearwater, with an average home price of about $360,910 in 2023, provides a mix of beachfront condos and suburban homes, varying in price.
Rental market and understanding the cost of renting
As of June 2023, the average monthly rent for apartments in Tampa is approximately $2,279, while rental prices for homes varied depending on location and size. Factors such as proximity to amenities, neighborhood desirability, property type, and overall market demand all influence rental costs. Desirable areas like downtown Tampa and St. Petersburg tend to command higher rents, while suburban neighborhoods offer more affordable options.
Factors Driving the Thriving Tampa Bay Real Estate Market
The Tampa Bay real estate market's thriving state can be attributed to several factors, with strong economic growth playing a significant role. The region has experienced robust job creation across various industries, contributing to a flourishing market.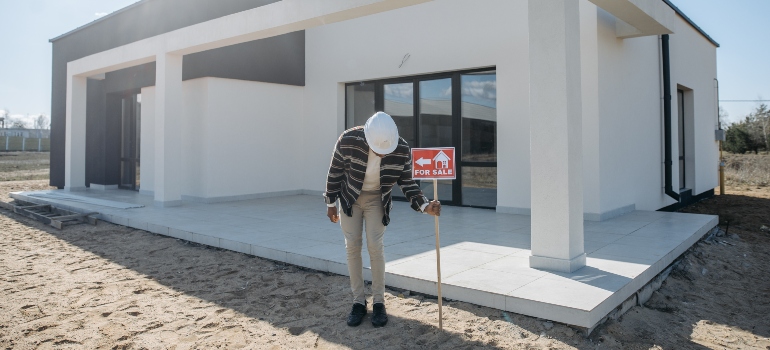 Tampa Bay's diverse economy encompasses sectors such as finance, healthcare, technology, tourism, and defense, attracting both businesses and individuals seeking employment opportunities. This influx of jobs has driven population growth, increasing the demand for housing. Additionally, Tampa Bay's favorable business climate, affordable cost of living, and desirable lifestyle have further fueled the real estate market's success.
Neighborhoods in Focus: Popular Areas in Tampa Bay
When exploring the Tampa Bay real estate market, it is essential to delve into the distinct neighborhoods that shape the region's housing landscape. The location of a neighborhood within Tampa Bay plays a significant role in determining the housing types and costs of available properties. Here are some of the desirable communities within Tampa, Clearwater, and St. Petersburg.
Tampa's hottest neighborhoods
Tampa boasts sought-after neighborhoods that have captivated homebuyers and renters alike. Let's explore some of these vibrant areas. Firstly, Hyde Park, located near downtown Tampa, blends historic charm with modern appeal. Its tree-lined streets, boutique shops, and trendy restaurants create a sophisticated atmosphere. Housing options range from historic bungalows to luxury condos.
Seminole Heights exudes an eclectic and artistic vibe, featuring local restaurants, breweries, and vintage shops. The neighborhood's Craftsman-style homes and mid-century houses cater to those seeking a vibrant and community-oriented atmosphere. Finally, Downtown Tampa offers a cosmopolitan lifestyle with proximity to entertainment venues, including the Tampa Riverwalk. Luxury high-rise condos, upscale apartments, and stylish lofts define the urban living experience.
St. Petersburg and Clearwater's desirable areas
In St. Petersburg, Downtown St. Pete stands out as a vibrant and thriving neighborhood. Its lively downtown core offers an abundance of restaurants, bars, art galleries, and boutique shops. The area is known for its cultural events, including the popular Saturday Morning Market. Another sought-after neighborhood in St. Petersburg is Old Northeast, characterized by its picturesque streets lined with historic homes and charming brick-paved roads. It offers a peaceful and walkable atmosphere with close proximity to waterfront parks.
A lot of families are relocating with Clearwater movers to the area. The city features its own desirable areas, including Island Estates, an exclusive waterfront community located on a barrier island. This prestigious neighborhood offers luxury homes, stunning water views, and direct access to the Gulf of Mexico. The countryside is another desirable area in Clearwater, known for its family-friendly environment, excellent schools, and well-maintained suburban neighborhoods.
Real Estate Market Trends: Predictions and Future Growth
The Tampa Bay real estate market is poised for continued growth, according to expert opinions and forecasts. Key factors contributing to this positive outlook include robust job growth, a strong economy, and an influx of new residents. Anticipated real estate developments and infrastructure projects further enhance investment opportunities in the region. Mixed-use complexes, commercial centers, and residential communities are underway, attracting local and international investors.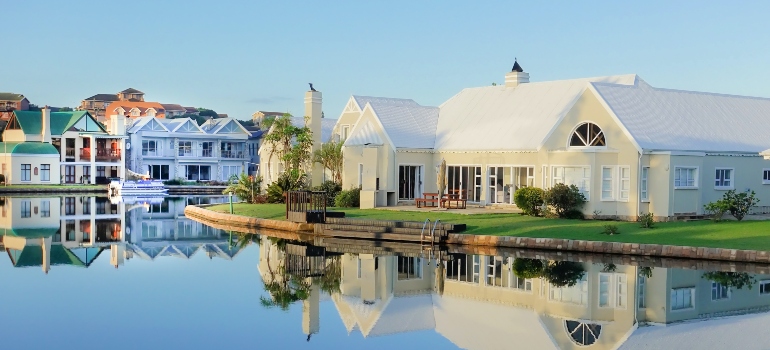 Additionally, upcoming transportation improvements and public transit expansions improve accessibility and connectivity, positively impacting property values. Tampa Bay's allure as a lifestyle destination, with its beautiful beaches, vibrant culture, and affordability compared to other Florida cities, fuels demand for housing. However, rents are expected to continue to increase as home sales decrease. With the rising interest rates, we can expect to see the lowered cost of home prices. Additionally, the total number of sold homes is expected to decrease as it has in the past year. Furthermore, there has been a notable year-over-year decline of 35.5% in all-cash sales, suggesting a decrease in investor involvement in the market.
Tips for buyers and sellers in navigating the Tampa Bay real estate market
For prospective homebuyers in Tampa Bay, there are several essential tips to keep in mind. First, explore financing options and get pre-approved for a mortgage to understand your budget and streamline the buying process. Working with a knowledgeable real estate agent who specializes in the Tampa Bay market is invaluable. Conducting due diligence and market research is crucial. Evaluate the neighborhood, amenities, and future developments that may impact property values.
Sellers should prepare their homes for sale by decluttering, enhancing curb appeal, and making necessary repairs or renovations. Pricing strategies are key. Working with a qualified real estate professional can help determine an optimal listing price based on market conditions and comparable sales, attracting potential buyers and maximizing profits.
Get to Know the Real Estate Market in Tampa Bay
The thriving real estate market in Tampa Bay offers abundant opportunities for buyers and sellers. From average home prices to popular neighborhoods and factors driving growth, this article has provided valuable insights. It is crucial to conduct research, work with professionals, and stay informed. Whether you're seeking your dream home or aiming to capitalize on market trends, now is the time to explore Tampa Bay's diverse landscape. With upcoming developments and growth potential, make informed decisions aligned with your goals.