Relocating to Tampa offers a wealth of opportunities, including a warm climate, a thriving job market, and a vibrant arts and culture scene. Tampa's year-round pleasant weather attracts those looking to escape harsh winters, while the city's diverse industries provide ample career prospects. With its proximity to stunning beaches and outdoor activities, Tampa offers a balanced lifestyle for residents. In this guide, Best Movers Florida aims to provide valuable insights to help you navigate the transition smoothly and make informed choices. Whether you're seeking a change of scenery, better job opportunities, or a more vibrant lifestyle, Tampa's benefits make it an enticing destination for those considering a move from Fort Lauderdale. So, join us as we delve into the exciting prospects of moving from Fort Lauderdale to Tampa.
Moving from Fort Lauderdale to Tampa: Affordability comparison
When considering a move from Fort Lauderdale to Tampa, one of the key factors to evaluate is housing affordability. As of the latest data, the median home price in Fort Lauderdale is around 34% higher than in Tampa. Rental costs are more expensive in Tampa, with the average monthly rent being higher compared to Fort Lauderdale. More specifically, if you are looking to rent in Fort Lauderdale, you can expect to pay an average of $1,451, while in Tampa the average rents for all bedroom types are around $1,898.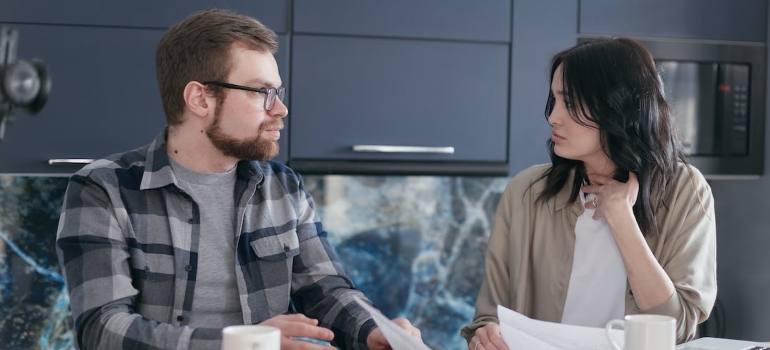 For individuals looking for more affordable housing options in Tampa after moving with movers in Tampa, we recommend several neighborhoods. Areas like Seminole Heights, East Tampa, and Temple Terrace offer a range of housing choices at relatively lower prices. These neighborhoods provide a mix of single-family homes, townhouses, and apartments, making them attractive to renters and buyers alike.
Utilities and transportation costs
Apart from housing, it is essential to consider the expenses associated with utilities and transportation. In terms of utilities, Tampa generally has lower electricity and water costs compared to Fort Lauderdale. The difference may vary depending on specific providers and usage patterns.
Transportation costs and commuting also play a role in the overall cost of living. Tampa has a more spread-out layout, which means longer commutes for some residents. This can result in higher transportation expenses, particularly if relying on private vehicles. However, Tampa does offer public transportation options such as buses and the TECO Line Streetcar, which can help mitigate costs for those who prefer not to drive.
Cost of goods and services to consider when moving from Fort Lauderdale to Tampa
When comparing the prices of common goods and services, Tampa generally exhibits a slightly lower cost of living than Fort Lauderdale. Groceries, dining out, and entertainment expenses can be more affordable in Tampa, contributing to a lower overall cost of living index. However, it's important to note that specific prices may vary depending on individual preferences and lifestyles. Considering the overall cost of living index, Tampa tends to offer a more budget-friendly environment compared to Fort Lauderdale. This affordability can free up resources for savings, investments, or enjoying the city's diverse attractions and recreational activities.
Job opportunities: Exploring the employment landscape
Tampa boasts a diverse and robust job market, driven by key sectors that contribute to the city's thriving economy. The healthcare industry is a prominent player, with renowned medical facilities and research institutions offering numerous job opportunities.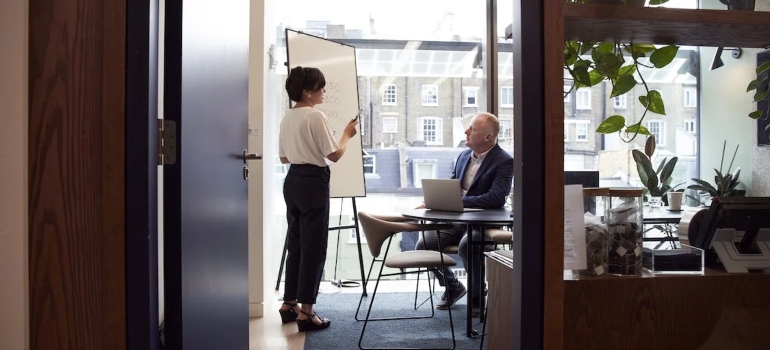 Tampa is also a hub for finance and banking, hosting major regional headquarters and serving as a center for wealth management and insurance services. The technology sector is also experiencing significant growth. There is a rising number of companies establishing a presence in Tampa drawing many people to hire long distance movers in Fort Lauderdale for career opportunities. Sectors like cybersecurity, software development, and information technology are all very prominent in Tampa.
Average salaries and the unemployment rate
When comparing average salaries between Fort Lauderdale and Tampa, the latter tends to offer competitive compensation packages. Although specific figures may vary depending on industries and positions, Tampa generally exhibits comparable or slightly higher average salaries. Moreover, the unemployment rate in Tampa has been relatively lower compared to Fort Lauderdale in recent years. This indicates a favorable job market with more opportunities and lower levels of joblessness.
Opportunities for Education after Moving From Fort Lauder
Tampa is home to several esteemed higher education institutions that provide a wide range of educational opportunities making it a top destination to move to with the help of residential movers Fort Lauderdale for a dynamic and fast-changing learning environment. The University of South Florida (USF) stands out as a prominent research university, offering a diverse selection of undergraduate and graduate programs. Additionally, the University of Tampa (UT) is renowned for its business, liberal arts, and STEM programs. These universities provide students with access to innovative research, internship opportunities, and a vibrant campus life. Other notable institutions in the area include Hillsborough Community College (HCC) and St. Petersburg College (SPC). Both of these colleges offer comprehensive associate degree and certificate programs.
Lifelong learning and continuing education
Tampa recognizes the importance of lifelong learning and provides a range of options for adult education. The city offers various continuing education programs through universities, community colleges, and specialized centers.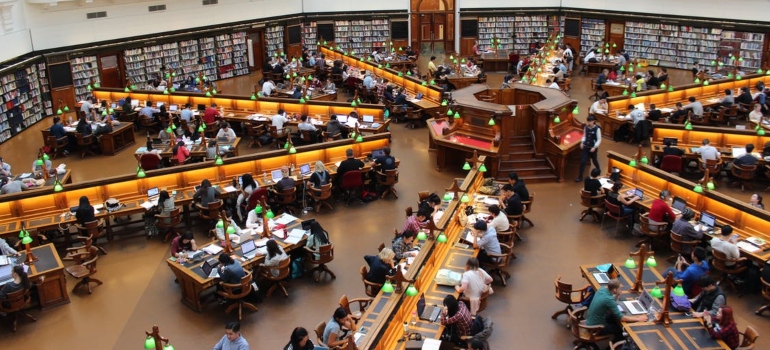 Vocational and technical training opportunities are available through institutions like Erwin Technical College and Remington College. These programs equip individuals with valuable skills and certifications to enhance their career prospects in fields such as healthcare, construction, and automotive technology.
Best neighborhoods in Tampa: Finding your perfect fit
Tampa offers a variety of neighborhoods that cater to different lifestyles and preferences. Downtown Tampa provides a lively urban setting with employment opportunities and a range of housing options. If you are hiring movers Fort Lauderdale to move with your family, we recommend South Tampadue to its family-friendly atmosphere, proximity to beaches, and excellent schools. Seminole Heights stands out for its unique character, local shops, and dining scene, along with affordable housing and a strong sense of community. Whatever your preferences may be, Tampa has a neighborhood that can be the perfect fit for you.
Other considerations when moving from Fort Lauderdale to Tampa
Moving to the City of Tampa requires consideration of the city's climate and weather patterns, particularly in relation to hurricanes and tropical storms. However, the city also offers a wealth of cultural attractions, recreational opportunities, and a robust healthcare system. If you are considering moving from Fort Lauderdale to Tampa, taking into all of these factors will surely help you make that decision easier. With its warm climate, diverse cultural scene, and access to excellent healthcare facilities, Tampa provides an enticing destination for those seeking a vibrant and fulfilling lifestyle.