Owning a beach house is amazing. You get to live where most people can only vacation, you fall asleep and wake up to the sound of waves every day, you can sunbathe and swim in your own backyard – the benefits are endless. But there is always a way to make it all even better. So every once in a while some remodeling and redecorating may be in order! And the best part is that you can do it without setting yourself back thousands of dollars. How, you ask? Well, with these low-budget beach house improvement ideas from expert Florida movers, of course! Apply some of these low-cost creative remodeling and redecorating tips to your beach house and watch it transform without blowing your budget.
Low-budget beach house improvement: the remodeling
Some beach houses are fixer-uppers from the moment you buy them. Others are just perfect at the time when you hire Pompano Beach movers but need some work a few years down the road. Either way, the knowledge of how to remodel a beach house on a budget is one that will come in handy at some point!
Use quality materials
Even when you're looking for low-budget beach house improvement ideas, it is important to use quality materials for the remodeling. Although many people dream of owning them, beach houses come with some serious problems. Namely, sand, water, and salt can all cause serious damage to the structure over time. So if you're going to splurge on something, let it be cedarwood and stuccoed masonry which can withstand the wear and tear of the beach location. It'll pay off in the long run!
Focus on the cheap little things that have a big impact for the best low-budget beach house improvement
Sometimes, the smallest things can make a huge difference in a beach house. And when you don't have a big budget, it's those things that you should focus on! That way, you can make huge improvements with very little money and effort.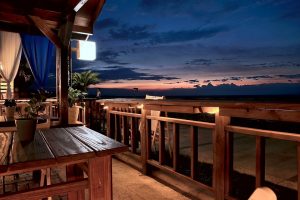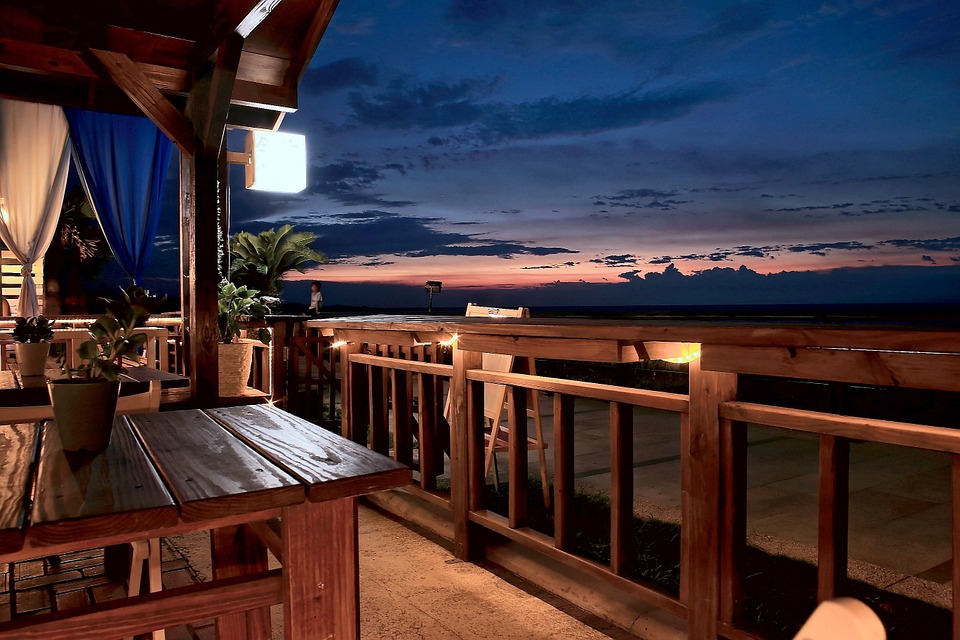 Choose the right railings
Railings on your steps and porch are primarily about safety. But with the right choice, they can also add to the aesthetic! So choose a sturdy and reliable material (like stone or stainless steel) with an interesting design that will make your beach house pop for the perfect blend of beauty and practicality in one.
Pick the perfect the flooring
Upgrading the flooring is a relatively inexpensive remodeling option. Yet, it can have a huge impact on both the value of the home and the visual appeal. For some cheap beach-house-friendly material, consider one of the following flooring options:
painted wood: great for humid environments and hiding sand particles
limed oak: easily withstands dampness and moisture
stained cement: somewhat more expensive but well worth it for the durability
Upgrade kitchen countertops
Changing out your kitchen countertops for new, higher quality ones will both freshen up the look of your kitchen and make it easier to cook in. Choose black granite or soapstone for durability. If you can afford it, marble and teak are also good choices.
Don't forget the outdoors
Beach houses are all about connecting the outside and the inside. So don't forget to include the outdoors in your remodeling plans! Installing showers outside, setting up a seating or lounge area outside or reflooring the porch are all good investments.
Low-budget beach house improvement: the interior design
When you were packing for the move to your beach house, did you think about how all your stuff would fit in with the place? If you didn't, now is the time to consider it! Redesigning the interior with some new paint and furniture can be a great low-budget beach house improvement.
No low-budget beach house improvement is complete without a good paint job
Painting is by far the cheapest and easiest way to freshen up your beach house. A new coat of paint always makes a place look cleaner and more polished. And with the right choice of color, you can completely transform your beach house for very little money!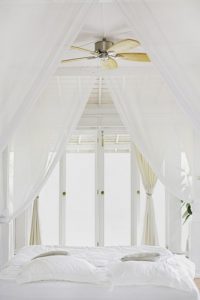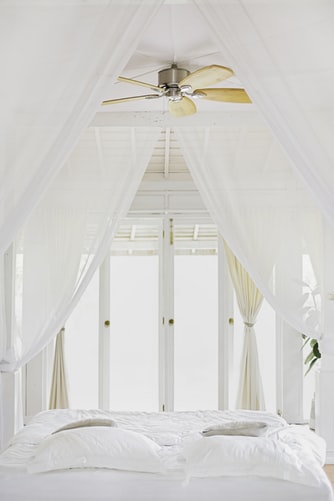 Light, neutral and pastel colors create the illusion of space
Beach houses are supposed to be light and airy, aren't they? With walls in shades of white, beige and pastel blues, greens and yellows, you'll easily achieve that effect. Light walls also create the illusion of more space so that even a smaller house will look like a sunny, sprawling villa.
Bold accents and patterns add interest
Even though light wall colors are a great idea for beach houses, painting the entire place a single color can feel too uniform and boring. A pop of color here and there goes a long way in breaking up the monotony, drawing the eye and generating interest. Consider a bright accent wall, a subtle pattern or dark furniture, frames and art for some contrast.
Natural textures bring the outside in
There's a reason wicker furniture is so popular in beach homes. Natural textures of rope and wood create a feeling of unity between the inside of the house and the great outdoors. So bring in those rope baskets, wicker chairs, and large houseplants in textured pots! If you're feeling a bit bold, moss carpets are all the rage right now.
Low-budget beach house improvement: the decor
You don't always need a huge remodeling project to freshen up the place. A lot of the time, simple redecorating ideas are enough to elevate your beach house to the next level.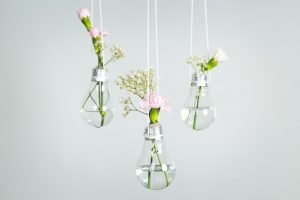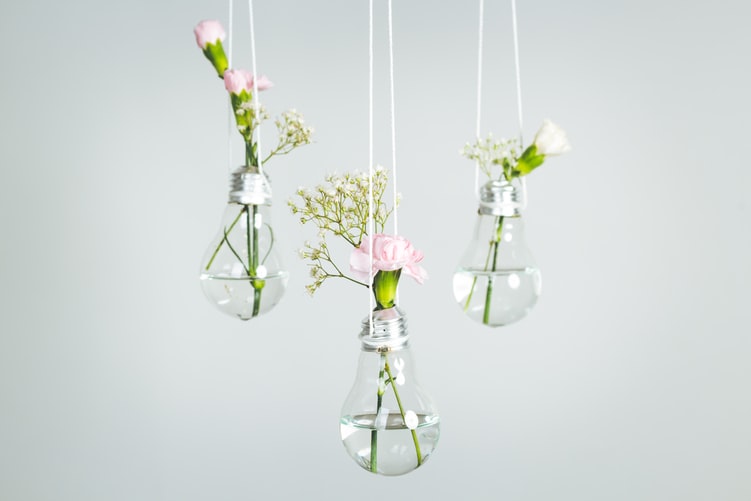 The DIY decor is a great way to save money
DIY decor gets a lot of undeservedly bad rep. Although it can sometimes seem tacky and cheap and isn't the best choice for every opportunity, it can be an excellent way to spruce up your beach house in a simple, inexpensive and creative way. Websites like Pinterest can provide you with a lot of inspiration on how to use things you already have around the house and turn them into art and decorations. To avoid the impression of a child's project gone wrong, stick to a theme (nautical is always a good choice for a beach house) and only try things that are within your abilities.
Create a space you enjoy!
The most important thing about low-budget beach house improvement is to keep in mind why you're remodeling and for whom. The goal is to create a space that is functional and enjoyable for you and your family. You won't always need to redo the floors or the porch and you won't always like somebody else's idea of what a beach home should look like. So any ideas you consider should be adjusted to your needs and suited to your home.