It can be both exhilarating and frightening to relocate to a new city. However, things get a little easier when you are moving inside the same state. Moving from Lakeland to Clearwater will definitely be a positive change, as you will be moving from a continental city to one on the coast. And everyone loves the beach, right? To make adjustments to a new scenery as smoothly as possible, it is important you get all the information you need. When you know all the important facts, moving to Clearwater with the help of Best Movers in Florida will be an easy task.
What are the main differences between Lakeland and Clearwater?
Lakeland and Clearwater are two Florida cities with different lifestyles. They are both mid-sized cities, with similar populations. Lakeland is home to 110 thousand of residents, while Clearwater has 116 thousand people. The main and most important difference is the location. Lakeland is located in the middle of the state, while Clearwater is on the coast. This means that people who live in Clearwater can easily get to beautiful beaches, water sports, and more. On the other hand, people who live in Lakeland can easily get to the state's central highways. They are only a short drive away from big cities like Tampa and Orlando. Once you decide to move with the help of residential movers in Lakeland, Clearwater is definitely a good choice for many reasons you will find in this article.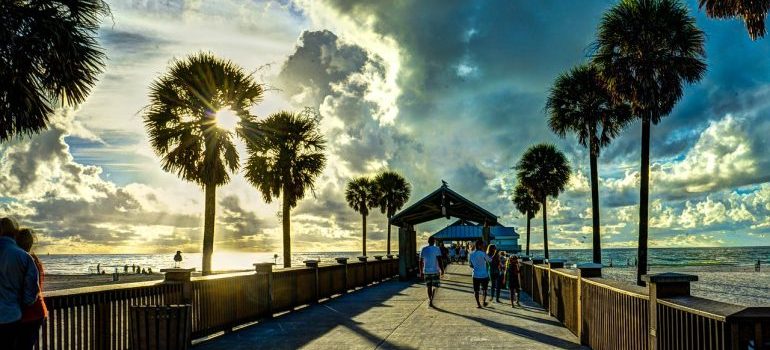 What makes Clearwater a good place for living?
Not only that Clearwater is known for its fantastic beaches, but also for its pleasant climate, and numerous outdoor activity options. Clearwater has something for everyone. Whether you are a retiree looking for a peaceful place to live, a young professional looking for new opportunities, or a family looking for a great place to raise children. Just get the help of experienced best movers in Lakeland that will help you move with ease and you will see that getting used to living in Clearwater will be the easier part.
Clearwater has a higher cost of living than Lakeland, but not by much
Even though the cost of living in Lakeland is a little lower, Clearwater still has a 1% lower cost of living than the national average. Clearwater is considered one of Florida's most affordable cities. As per niche.com, housing costs are lower than the national average with a median home value of $340,000. This is where the living costs in Lakeland and Clearwater differ the most since the median home price in Lakeland is just $280,000. With an energy bill of $172.22 per month, utility prices in Clearwater are 3% lower than the national average.
As per payscale.com, grocery prices are 7% higher than the national average. However, healthcare prices are 8% lower than the national average. This is probably one of the reasons that Clearwater is the number 2 place to retire in all United States, according to niche.com. If you are retiring in Clearwater, make sure to get help from reliable best movers in Clearwater in order to safely reach your new home.
Clearwater is known for amazing weather
Clearwater is known for its warm and temperate climate. Summers are long, hot, and humid, and winters that are short, cool, and windy. Clearwater receives approximately 51 inches of rain per year. This is 13 inches more than the national rainfall average. Clearwater has an average of 240 sunny days per year. In this city, temperatures typically range from 55 degrees Fahrenheit to 90 degrees Fahrenheit. July is the warmest month, with an average summer high of 90 degrees, and January is the coldest, with an average winter low of 52 degrees. Due to temperature and weather conditions, the months of March, April, and November are considered the most pleasant. In Clearwater snow never falls, so you can forget about winter jackets and other winter gear.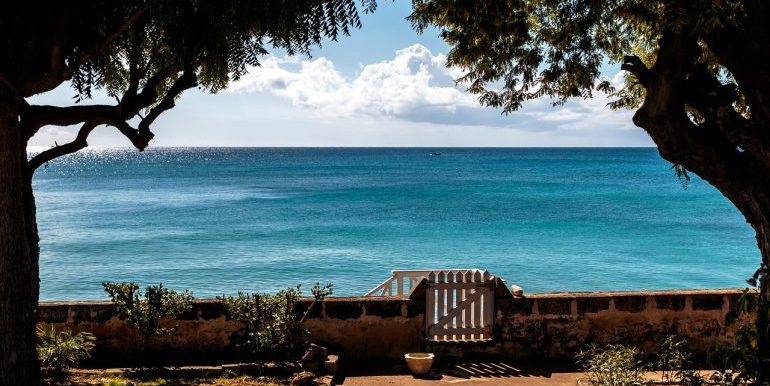 This move will bring you great educational opportunities
The public schools in Clearwater are considered above average, as per niche.com. This is one of the reasons why Clearwater is a great place to raise a family. Clearwater is part of the Pinellas County School District, which is the seventh-largest school district in Florida. It contains 31 public schools and 24 private schools. This gives many opportunities for your kids to fit in. Plato Academy Charter School, Leila Davis Elementary School, Clearwater Fundamental Middle School, Countryside High School, and Clearwater High School are among the best schools in Clearwater. Residents can commute to a number of highly rated colleges and universities nearby if they are looking for higher education opportunities. The University of Tampa, for example, is only 23 miles away. The university is known for its academic excellence and has over 200 programs available, including 22 master's degrees.
More employment opportunities await after moving from Lakeland to Clearwater
In the case, you are moving your offices to Clearwater with the help of commercial movers in Lakeland, you will be pleased to know that business opportunities are great. Clearwater has a thriving economy. The most important economic sectors in Clearwater are health care and social assistance, retail trade, and food service. Utilities, management, and professional, scientific, and technical services are among the highest-paying industries. Clearwater's economy is growing and changing, with a 2.3% increase in job growth over the last year. Compared to Lakeland where the unemployment rate is 5.6%, Clearwater has a lower unemployment rate of 4.6%. So, even if you're not moving your office and just moving to Clearwater for a job, that's definitely a great idea.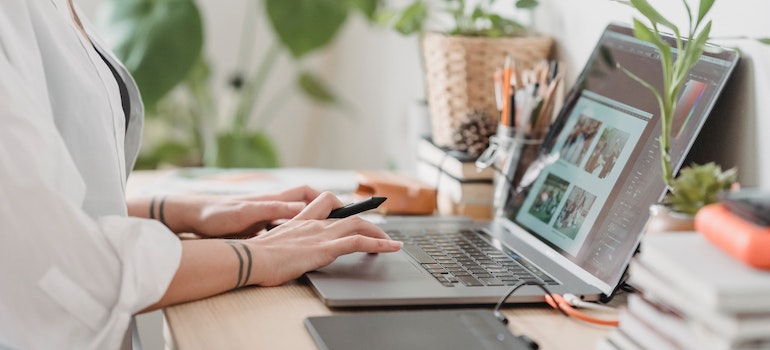 Whether you want to advance your career or explore new opportunities, there are plenty of job opportunities available, whether you want a part-time or full-time position. BayCare Health System, Lincare Holdings, Tech Data Corporation, The Moorings, Vela, Cash Management Solutions, and Apg Electric are some of the best places to work in Clearwater.
Moving from Lakeland to Clearwater is definitely a great idea
These were some of the main reasons why moving from Lakeland to Clearwater is a really good choice. We are completely sure that this is going to be an amazing experience. With year-round warm weather, easy access to some of Florida's best beaches, numerous recreational activities within city limits, and plenty of job opportunities, it's no surprise that so many people choose Clearwater as their new home. And we totally understand why you are going to be one of them as well! There are many things to do in Clearwater, so as soon as you relocate there, make sure to enjoy this city to the fullest!