Moving from Miami to St. Petersburg can be a great option for anyone who is looking to escape Miami's flashy lifestyle and relocate to a more laid-back city. It is generally more affordable and relaxed, but it still offers all of the necessary amenities for comfortable living. Both of these cities have the famous Floridian tropical climate and access to beautiful beaches. If you're looking to learn more about the similarities and differences between living in Miami and St. Petersburg before hiring residential movers in Miami, you're in the right place!
St. Pete is more affordable than Miami
The cost of living in St Petersburg is surprisingly low considering the great location and popularity of the city. Not only is it more affordable than Miami but it is also 7% less expensive than the Florida State average. Food and groceries are similar in price, however since Miami has more tourists, shops in central areas are going to be slightly more expensive. The same goes for public transportation, a one-way ticket on the local bus system in St. Pete is $2.25, while the same ticket costs $2.5 in Miami. Last but least, unsurprisingly, restaurants, as well as entry tickets for amusement parks, are a lot pricier in Miami. Therefore, once you relocate with St. Petersburg movers, entertainment is much more accessible.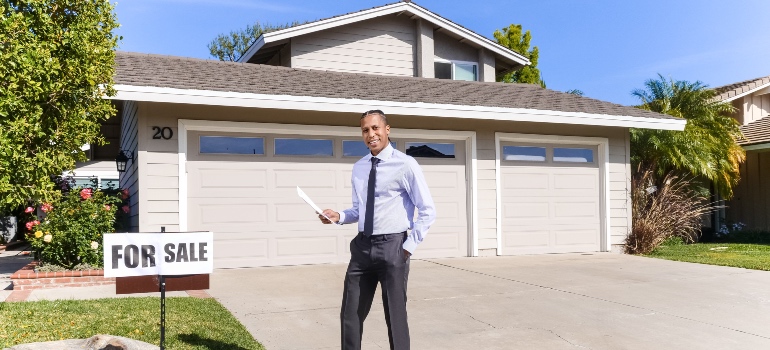 One of the most desirable aspects of moving from Miami to St. Petersburg is the real estate market. You can find great homes for less money after relocation. For example, renting a one-bedroom apartment with a central location in Miami costs around $1,800. Meanwhile, a similar apartment in St. Peterburg costs around $1,300. On the other hand, if you decide to buy a home, you'll be pleasantly surprised to learn that instead of paying $565,000 which is the median sale price for a house in Miami, you can expect to pay around $385,000 for a similar home in St. Peterburg. However, due to the growing popularity of St, Petersburg, and its affordable homes, the housing market is really competitive. Once you find something you like, you better buy it quickly!
The job market in St. Petersburg is growing
One of the greatest benefits of living in St Petersburg is its exceptional job market. After moving with commercial movers in Miami, finding a job isn't going to be an issue. It has an unemployment rate of only 4,6%, whereas the unemployment rate in Miami is 8,3%. Not only is the market already developed, but more growth and new job opportunities are expected to come in the future. Currently, the average annual salary is $45,483. The average salary in Miami is $30,858. Additionally, St. Petersburg is home to multiple Fortune 500 companies, giving its residents excellent employment opportunities in great companies such as:
Raymond James,
Jabil,
WellCare Health Plans,
HSN, and
Tech Data.
St. Petersburg has many beautiful beaches
Don't worry, after moving from Miami to St. Petersburg you will still have wonderful beaches to spend your days at. The city is known for beautiful sandy beaches and clear water where you can enjoy water sports during warm months. Some of the beaches in the city are ranked among the best in the U.S. Not only are they great for enjoying the sunlight and going swimming, but you can also take the time to learn to kayak since the water is always calm. The downside to the fantastic beaches is that they can be filled with tourists, especially during holidays.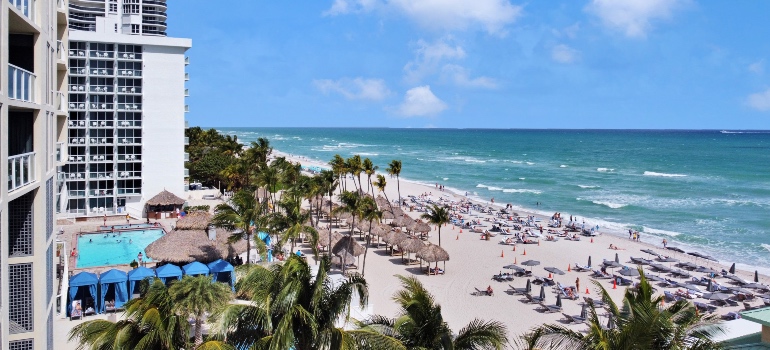 Out of all the great spots for spending afternoons with your feet in the sand, there are three standout beaches. St. Pete Beach is a tourist hot spot and it is lined with great restaurants and shops. If you want to see dolphins in emerald green crystal clear water, stop by Clearwater Beach. Last but least, with breathtaking views of the Gulf of Mexico, Sand Key Island is also a must-see location in St. Petersburg. If this isn't enough to make you want to hire your trusted long distance movers Miami and move to St. Petersburg, then what is?
Don't expect to get away from tourists after moving from St. Petersburg to Miami
Now, one of the biggest issues about living in Miami, a popular destination for tourists, is how congested it can feel during certain times. The number of tourists can affect the economy and raise prices. Additionally, you might feel that it's more difficult to get tickets for events, or restaurant reservations or you simply don't like big crowds you can't get away from. Unfortunately, you won't completely avoid this after moving to St. Petersburg with the moving services Miami residents recommend. With an estimated 9 million tourists in 2019, St. Petersburg is also a popular Floridian city. The city mostly gets crowded from December through May, but even during its biggest surges of tourists is calmer than Miami.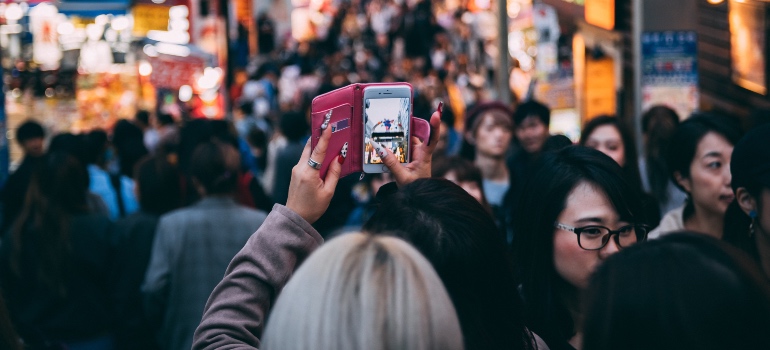 Entertainment won't be lacking after moving from Miami to St. Petersburg
St. Petersburg is a lively city with various entertainment options, so if you're worried that you'll miss Miami's fun activities, don't be. First of all, if you enjoy the nightlife, the city has many venues where you can enjoy live music shows, ranging from intimate jazz clubs to large outdoor amphitheaters. The Mahaffey Theater, Jannus Live, and Ruth Eckerd Hall are just some of the popular options.
If you're looking for a calmer evening, St. Petersburg has amazing bars and restaurants that you can't visit. It is a great city for foodies since it has delicious international and traditional cuisine to try. The city is home to several beautiful parks and outdoor spaces where you can go to get a breath of fresh air or spend a peaceful afternoon. St. Petersburg also has a rich cultural scene, with many amazing museums such as the Salvador Dali Museum and the Museum of Fine Arts. There are also sporting events, community events, outdoor activities, and many more fun things to do after moving from Miami to St. Petersburg. One thing's for sure: you won't be disappointed!