In recent years more and more people have either moved their businesses to Florida or came here to find work. And it is no wonder. The government has put in place laws and incentives for startups and companies. And, having no income tax certainly helps. But, the truly great thing about the economy in Florida is that it is not overly centralized. Most states have their economies centralized. Well, Florida has avoided such a situation. Therefore, you do not have to move solely to Miami. Moving to Fort Lauderdale for work can be a great idea. And here is how to do it.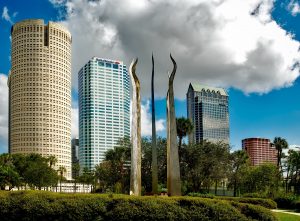 Things to know before moving to Fort Lauderdale
45km (28 miles) north of Miami, in the glorious Sunshine State, lies Fort Lauderdale. It is the principal city of Miami metropolitan area with 165,521 people living in it (2010 census). Fort Lauderdale was listed as the 24th best city to start a carrier in and third best in summertime jobs in 2017.
People of Fort Lauderdale
The people of Fort Lauderdale are, as business oriented as they come. Here you won't find any idle, lazy people. Those who come to Fort Lauderdale know why they came here. And, if they manage to stay, they have to pass through certain tests that the cut-throat business culture of Fort Lauderdale will impose. If you think you are going to pull a fast one on a citizen of Fort Lauderdale, forget about it. They've done it all and seen it all. When interacting you will have to have your wits about you and be sharp and attentive. Just be precise, honest and hardworking, and you'll do just fine.
Tourism and boats
Most of the city's business is focused on tourism and boats. Just in 2012, the city hosted around 12 million visitors from all around the world. During that time the county collected $43.9 million just from the 5% hotel tax. So you can imagine the numbers and the money we are dealing with here. There are hundreds of hotels and thousands of restaurants, so if you want to take a piece of the tourism cake, you are going to have to be original. One specific type of tourism in Fort Lauderdale is yacht tourism. Since it is close to Bahamas and Carribean and it has numerous canals running through it, many people take their yachts to Fort Lauderdale.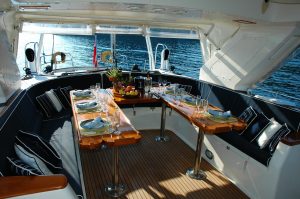 Another thing Fort Lauderdale is known for is the production of yachts. The boating industry alone provides over 109,000 jobs in Fort Lauderdale. The annual Fort Lauderdale International Boat Show is hosted every year. It is the largest boat show in the world, bringing over 125,000 people to the city yearly.
Companies if Fort Lauderdale
Because of its affordable tax and good business environment, many companies set their headquarters in Fort Lauderdale. Some of them are:
AutoNation
Citrix Systems
DHL Express
Spirit Airlines
National Beverage Corporation
Companies that have the most employees in the area are:
Tenet Healthcare (5000 people)
American Express (4200 people)
FirstService Residential (3900 people)
Motorola (3000 people)
Maxim Integrated Products (2000 people)
Cost of life in Fort Lauderdale
Cost of living in Fort Lauderdale is one of the more important things you will have to consider before moving to Fort Lauderdale. Here you can expect to pay around $1,392 for a one bedroom apartment in the City center. A one bedroom apartment outside of the city center will cost you around $1,217 every month. It is not expensive, especially if you compare it to NYC, but you are going to need to make a certain amount if you are going to live here. After the price of rent, you will have to add living utilities, car expenses, and insurances. All of that should be around $2500 – $3000 each month. Keep that in mind when looking for work.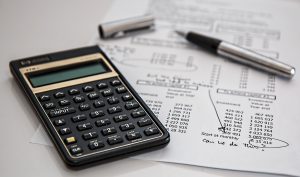 How to look for work
Do not go to Fort Lauderdale expecting to find just any kind of work. Know what you are good at and then, and only then, go at it. The business environment is truly cutthroat. Capitalism has made people extremely money oriented and time efficient. Therefore, they do not have time to waste on people who are insecure and who do not know what they want. When you start looking for work in Fort Lauderdale you need to be decisive and present yourself with a confident attitude. If you haven't experienced this kind of environment before, try to look up online what to expect. Straight to the point, competent, hard-working, no bull. These are all necessary if the business people of Fort Lauderdale are going to give you the time of day, let alone hire you.
Moving your business 101
If, on the other hand, you are moving your business to Fort Lauderdale, you need to have a bit different mindset. First, you have to figure out if Fort Lauderdale is right for your business and then start the moving process. Rember that there are a lot of places to start a business in Florida and that you do not have to stick to Fort Lauderdale. If your business cannot benefit from the business climate than you have no reason for moving to Fort Lauderdale.
Finding movers
If you are convinced that Fort Lauderdale is right for your business, then you need to figure out how to move it there. The first step is to hire movers Fort Lauderdale you can trust. Moving a whole company is a big project and it needs to be handled by people that are trustworthy are reliable. Therefore, you should spare no expense (be it time or money) on finding the proper movers. Do not thing cheap, think cost effective.
Preparing for the move
Specific companies have specific timelines and tasks that they need to deal with. Therefore it is hard to have a "one for all" moving plan. You will need to figure it out with your movers. What we recommend that everyone does is to get resilient moving boxes Florida. You can never have too many, and your movers will charge you extra if they have to use theirs. Do yourself a favor and start preparing for moving to Fort Lauderdale as soon as possible.