Are you considering moving to Miami Beach for a job? If so, there are a few things you need to know first. In this blog post, we'll discuss the pros and cons of moving to Miami Beach for work, as well as some tips on how to make the transition easier. With Best Movers Florida you will be able to find the most reliable and professional movers for your needs. Keep reading for more information!
Miami Beach lifestyle
Miami Beach is a popular destination for tourists and residents alike. The sunny weather, beautiful beaches, and diverse culture make it an attractive place to live. However, Miami Beach is also known for its high cost of living. Rent and transportation can be expensive, and the city can be crowded during peak tourist season. Despite these challenges, many people enjoy the unique lifestyle that Miami Beach has to offer. The city is home to a vibrant nightlife scene, as well as numerous restaurants, shops, and attractions. Residents can also enjoy the outdoors year-round thanks to the warm climate. For those who are looking for an active and exciting lifestyle, Miami Beach may be the perfect place to call home. And with some of the best movers in Miami Beach, your relocation will be easy and stress-free.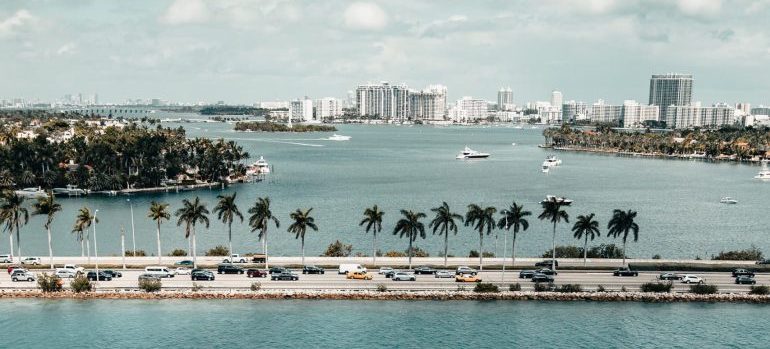 Finding a job in Miami Beach
Looking for a job in Miami Beach can be a daunting task, but there are a few things you can do to increase your chances of success. First, take some time to research the local job market and identify the industries that are booming in the area. Once you have a general idea of what you're looking for, start networking with people who work in your field of interest. Attend industry events and meetups, and make sure to hand out your resume. You never know when you might make a connection that leads to your dream job. Finally, don't forget to utilize job search engines and online resources. With a little effort, you're sure to find the perfect job in Miami Beach.
Moving to Miami Beach for a job
Moving to a new city can be exciting. It can also be a bit daunting, especially if you're moving to a place you've never been before. When considering a move to Miami Beach for a job, there are a few things you should keep in mind. The most important factor is whether or not the job is right for you. Make sure you research the company and the position thoroughly before making the move.
Once you've landed the job, there are a few pros and cons to living in Miami Beach that you should be aware of. On the plus side, the weather is amazing and there's always something to do. The downside is that it can be quite expensive to live here and the traffic can be horrendous. However, if you weigh all the factors carefully, moving to Miami Beach for a job can be a great opportunity. If you are concerned about the moving process there are some of the best long distance movers in Miami Beach offering amazing services.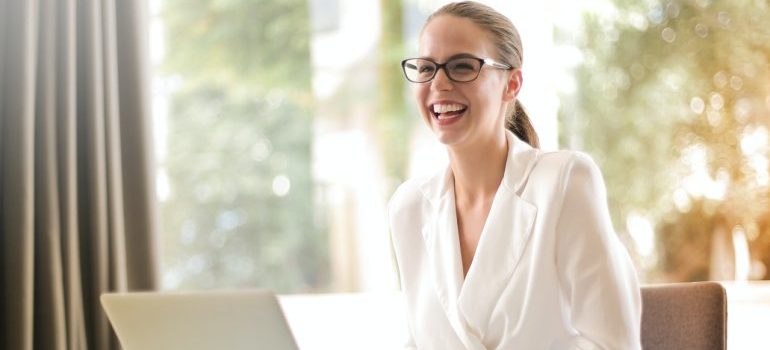 Pros of moving to Miami beach
Moving to Miami Beach for a job can be a great way to start your career. The city is home to a number of multinational companies and organizations, providing plenty of opportunities for upward mobility. Additionally, Miami Beach offers a great work-life balance, with plenty of activities and attractions to enjoy outside of work. The city is also very welcoming to https://elcarwash.com/ newcomers, making it easy to settle in and make friends. Of course, there are downsides to any move, and you'll need to be prepared for the higher cost of living in Miami Beach. But overall, the pros of moving to Miami Beach for a job outweigh the cons.
Cons of moving to Miami Beach
While Miami Beach may be a great place to live, there are also some potential drawbacks to consider before making the move. One of the biggest challenges can be finding affordable housing. While there are some relatively inexpensive apartments available, rent prices have been on the rise in recent years, making it difficult for many people to find a place they can afford. Additionally, traffic can be a major issue in Miami Beach, particularly during rush hour. And with the high temperatures and humidity, living in Miami Beach can be quite uncomfortable during the summer months. So while there are some great things about living in Miami Beach, it's important to weigh all of the factors before making the decision to move.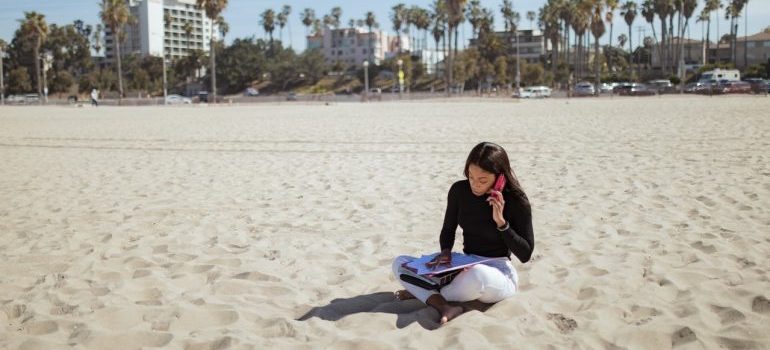 Moving your business to Miami Beach
If you're considering moving your business to Miami Beach, there are a few things you should keep in mind. First of all, the cost of living is high in Miami Beach, so you'll need to prepare for higher expenses. Additionally, the weather is tropical, so you should expect heat and humidity. However, the weather is also a huge draw for many people, so if your business can benefit from year-round good weather, it may be worth the extra cost.
Also, Miami Beach is a popular tourist destination, so there may be opportunities for your business to capitalize on this. Overall, there are pros and cons to moving your business to Miami Beach. But, it's ultimately up to you to decide whether or not the move would be beneficial for your company. With our help, you can easily find the best commercial movers in Miami Beach and get everything relocated efficiently while you concentrate on your job. Having an office with a sea view can be something that will help you and your employees be more satisfied and more efficient.
Moving to Miami Beach for a job can be something you're having a second thoughts about. Hopefully, the information and pros and cons we shared,  helped you make a decision about moving to Miami Beach and starting a new job and life there.