Even when you plan the whole relocation, unexpected things can happen and they might put the whole move in danger. We can find ways to fight some of these things in order to relocate successfully. However, what to do if you wake up sick on your moving day? Should you postpone the relocation or proceed with it? When it comes to moving while sick, there are no rules. However, Best Movers Florida is here to provide you with the necessary pieces of information that will help you overcome any problems you encounter before and during the move. Keep reading to find out how to handle the relocation when you're not feeling well.
Things to take into consideration when moving while sick
If you've decided to move to Florida and started your relocation process already, you probably have done a lot of work. Then you're aware that there's nothing worse than having prepared everything for moving to Florida, and then you wake up sick one day. Whether you have gotten sick on your moving day or a few days before, this is an unhappy situation to be in. In case you decide to move even though you're not feeling well, you'll have to take into consideration a few things.
You'll need help. There's no need for risking your health even more. Save your strength!
Staying hydrated is of crucial importance, especially when moving while you're ill.
You'll have to create a box of essentials before the move. Fill it with the necessary meds, bottles of water, thermometer, and other important items.
Dress appropriately. Whether you're moving during the summer or winter, make sure you have enough layers of clothes that will keep you warm. You don't want to get even sicker!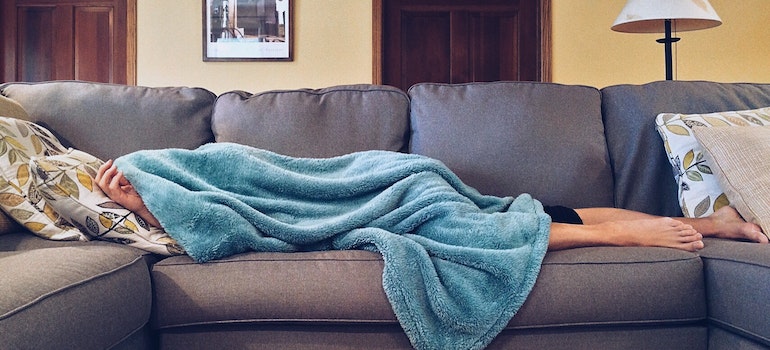 When you shouldn't risk it?
Sometimes it is necessary to reschedule your moving date. This goes especially when you're so sick that you can't even get out of your bed. We understand that rescheduling might make you nervous or that you'll lose money, but you shouldn't put your health in danger! There's nothing more important than your health. Therefore, you should know when it is time to slow down and take a few days to get well. This should be your top priority! As soon as you feel a little better, you can schedule your move again. However, keep in mind that even then you won't be 100% healthy so you should be extra careful and take care of yourself.
Moving while sick doesn't have to be difficult or impossible
In case you're capable of getting up and standing on your feet, then you maybe don't need to postpone your moving day. However, keep in mind that you'll have to survive the whole moving day so think wisely about whether you should do this or not. Fortunately, we have the right tips that can make the moving day easier. So, we're here to tell you more about them. Here are the most important tips for moving while sick.
Stay flexible and try not to make any deadlines
If your schedule is flexible, you should try not to make any deadlines regarding your move. Chasing deadlines while sick will quickly turn out to be an impossible mission. Keep in mind that you will do everything at a slower pace than usual! Therefore, there's no need to rush. Take your time and do things at your own pace. You are feeling ill so it makes sense not to push yourself too much because this way you'll get well sooner.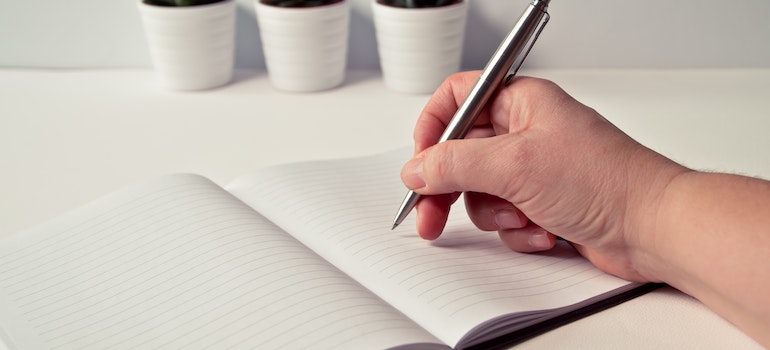 Find help when moving while sick
You should find help when relocating, whether you're ill or not. However, if you want to proceed with the idea of moving while sick, you'll need help from more people. First of all, ask your friends and family to be by your side on your moving day. If it is necessary, you can even ask your neighbors. Next, you will need the help of reputable local movers Florida who have enough skills and experience to move you hassle-free.
Be ready for every case scenario
One of the main causes of moving stress is the fact that you never know when you might encounter problems with your relocation. The stress becomes even bigger if you're moving when you don't feel very well. However, if you're prepared for this endeavor, then there is no need for worrying about your move. But what does it mean to be prepared? Well, you'll need to keep your meds and your essentials bag always next to you. You'll have to stick to your plan and do things slowly. And, most importantly, it's important to not push yourself. We get the fact that you won't be able to give your 100% on your moving day, but that doesn't mean you should exhaust yourself because of trying too hard.
Take regular breaks
Before your moving day, inform yourself about ways to move safely in order to avoid injuries. Did you know that most back injuries happen because people don't know the proper lifting technique? Combine this lack of knowledge with lifting boxes that are too heavy and you'll end up with hurt knees and back. Since all of this work will tire you fast, you should take regular short breaks. If your condition becomes even worse, rest as much as you want.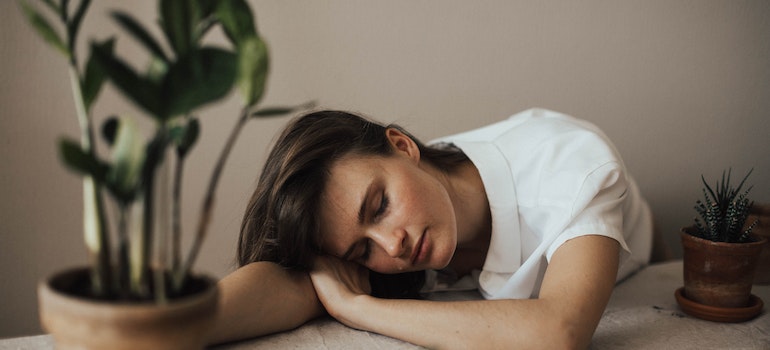 If you feel it's too much, don't hesitate to call it off
Don't forget that you can always call off your relocation. In case you have packed everything, or started to transport items, there's no need to worry because you can get quality storage units Florida at an affordable price, and for as long as you want. No one can force you to move, so if you feel you cannot do it –  don't do it! Instead, give yourself time to rest and relax. Spending a couple of days in your bed will give you the necessary energy that people who're moving while sick usually don't have. With enough sleep, you'll feel like new and you'll be able to continue your relocation!