People move all the time! People are looking for a better life and better opportunities for their families. And a lot of people love shiny spaces with the open sea. Moving to Boynton Beach can be a great thing. Or, it can be a not-so-great thing. It depends on who you ask. Boynton Beach, like every city, is not suited for everyone. You need to find out as much as possible to see if Boynton Beach is right for you and if moving there is a smart idea. And if you are moving, remember to pick the best out of Boynton Beach moving companies to give you a hand. Here are some facts and guidelines for you to know when weighing out the pros and cons of moving to Boynton Beach.
Facts about Boynton Beach
In Palm Beach County, Florida lies the proud city of Boynton Beach. It is the principal city of the Miami metropolitan area that houses just under 74,000 residents as of 2017 estimated by the University of Florida, Bureau of Economics and Business research. It is a magnificent place to enjoy the great outdoors, attend live concerts, and enjoy the seafood you can buy or hunt at the sea. People who love the sea come here to live, work, and enjoy!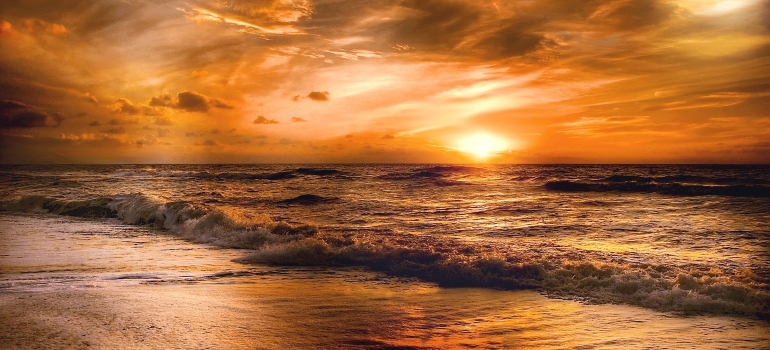 History
Nathan Boynton came from Port Huron, Michigan in 1894 to today's area of Boynton Beach and immediately fell in love. The beautiful landscape, the sunshine, the fertile land, everything was inviting and simply stunning. He soon built the Boynton Hotel where he spent winters with his family. After a while, he brought friends and countrymen from Michigan who also fell in love with the area and started settling it. On September 26, 1898, the paperwork for the Town of Boynton was officially filed, and Boynton Beach was founded. The original Boynton Beach Oceanfront Park was founded near the Boynton Hotel site. Throughout the years, the people of Boynton Beach have renovated the park and it has even been voted as the best family beach park in Palm Beach County.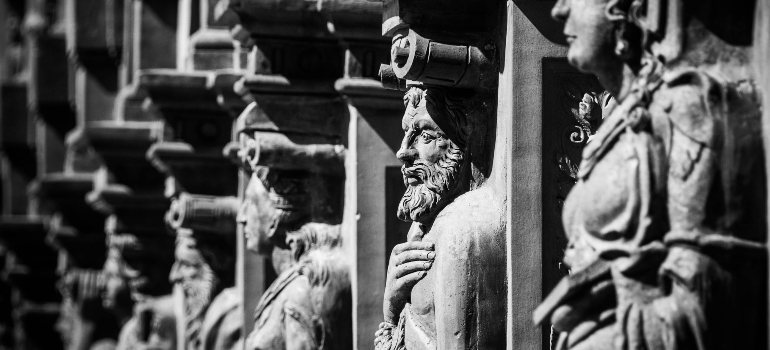 Today's life
Today Boynton Beach is a clean and peaceful city to live in. It had problems with crime in the past, but recent reforms have made it much safer and more law-abiding. But besides safety, the culture is usually described as increasingly materialistic. Having a dominant materialistic culture has an impact on society that not many people are comfortable with. Weather is another thing in Boynton Beach that you will either love or hate. There is no in-between. It is warm. As it is in the whole of Florida. You need to get used to hot summers if you want to make Boynton Beach your new home.
Cost of life
There is one word that best sums up the cost of living in Boynton Beach. Average. It is 3% higher than the Florida average and 2% higher than the national average. To give you an exact number, the median income is $46,178 and the average household value is $137,600. Florida can be inviting to business owners as it has no income tax.
Pros and cons of moving to Boynton Beach
Now that you have more facts it is a bit easier to figure out the pros and cons of moving to Boynton Beach. While we will give you our two cents, we strongly recommend that you weigh out things on your own accord. But, before you do that, you should visit Boynton Beach. Reading up online has its benefits, but it is no substitute for first-hand experience. If you can, spend a least a week in Boynton Beach to get the feeling of the place and to better realize what you are potentially moving into. Talk with your long distance movers Florida to better understand what Boynton Beach is like.
Pros
Quality of life
Considering the cost of living in Boynton Beach, the quality of life is quite good. There is a lot of diversity even though there is a strong presence of Latino culture. The cuisines you can try are numerous and the portions are quite generous. There is more are more people living in Boynton Beach making it a good place to start a business or find a job. Even though the summers can be hot, there are no freezing winters to suffer. And even during summer, you can cool yourself off by visiting a waterpark or by going to the beach. All in all, if you are a person who likes warm weather and affordable living, moving to Boynton Beach is the right move. Enjoy the outdoors and explore Florida as much as you can.
Open sea and fishing
A lot of people around the world like to fish and a big number of people love the site of the open sea. When you look at the open sea, it calms you down. It relaxes your mind and walking on the beach is always relaxing. There is a lot of fish on the open sea and with the right license and the right boat that you can rent, by the way, you can catch a lot of fish. If you are fishing in a group, then it is more fun! Remember when you decide to move here, think about hiring long distance movers Boynton Beach because this will make your life much simpler!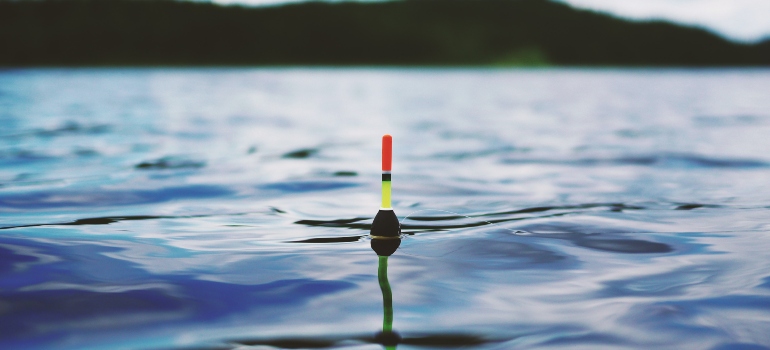 Seacrest Scrub Natural Area
People come here to experience the wildlife of Florida. Here you can see a lot of different animals. It is home to the protected gopher tortoise. This 54-acre open space is surrounded by houses. American redstart, green anole, and eastern gray squirrel can also be found and seen here. Remember that they are protected here and any violation of the law can make things worse for you. Watch them, take a picture and leave food somewhere in the bushes for them to find it. Don't feed them from your hands!
Sunset cruise
Every day you can pay for a cruise on the sea and experience a wonderful sunset. Sunset in the open sea is something special! It is not expensive and your kids will also love it. This sunset cruise is there since 1996. If you want to enjoy your moving the same as your sunset cruise, you should consider movers. For local moving, it is not a bad idea to think about local movers Boynton Beach. They will move you fast and efficiently.
4 hours passage to scuba dive
For people who love scuba diving, all we can say is that scuba diving in these waters is phenomenal. A lot of different animals from the sea come to the coral reefs for food, mating and a lot of fishes come here for a spa treatment. You will see how smaller fishes and bigger fishes work together. Smaller fishes eat alga, parasites, and all other really small creatures from the skin of bigger fishes. The big ones don't attack because they know that they need cleaning. It is a deal that suits everybody. Bigger ones get cleaned and smaller ones get the food! It is a win-win situation. You can experience that right here. Instructors will take you to the reef and you can see this with your eyes!
Concerts
This part of Florida is famous for live concerts! A lot of people come from all over the USA and here you can meet a lot of different people and different cultures. This can also be considered a disadvantage if you don't like loud music and parties!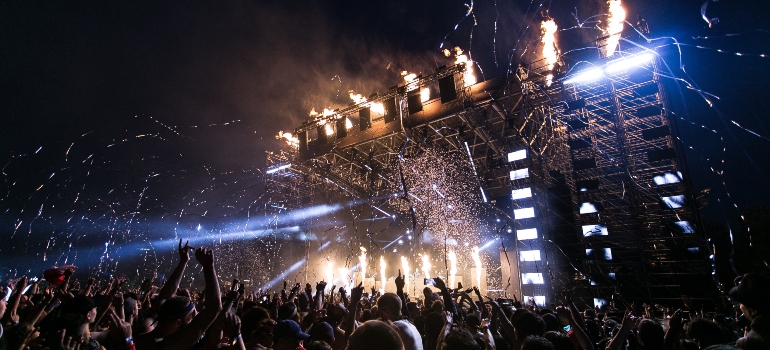 Let's move on cons of moving to Boynton Beach
The weather
Weather can be complicated for some people. Two things interfere. High temperature and humidity! For some people combination of these two things can make life a living hell.
Sweating – Some people sweat more than others and high temperatures are usually the cause of that problem
The feeling that you don't have breath – Humidity can cause respiratory problems for some people. They have a feeling that they can't breathe normally.
Problem sleeping – Many people have problems with sleeping because the room temperature is not suitable for them. Fortunately, air conditioners can solve that.
Feeling anxious and feeling angry – That feeling usually occurs when you get in a car. Very high temperatures in a car cause issues with anger.
Sea creatures that can hurt you – It is well known that sharks orbit around the golf of Mexico. In rare cases, they attack people. For some just thinking about that causes problems.
The size
Moving to Boynton Beach for younger people can cause issues because it is not large as NYC and the opportunities for earning money are not so big. Big cities give better opportunities. This place is not so big, so it is not uncommon for people to look for a job in another nearby city. For people who are retired, long beaches and smaller community is the right deal. Fortunately, when it comes to size, storage units that you can find with storage services that movers provide will be enough for everything that you need.
Crime rate
A lot of people get robbed on the street, their cars are stolen and things are getting taken from their homes. Crimes rate is expanding in this part of Florida. The total Crime Rate is 42 per 1,000 people. That is higher than the national average. This is maybe the biggest disadvantage when you are moving to Boynton Beach. Secure your home with alarms, pay insurance company money to keep your things safe, and try to avoid suspicious streets. The best thing you can do is to avoid dark, narrow streets that you don't know very well!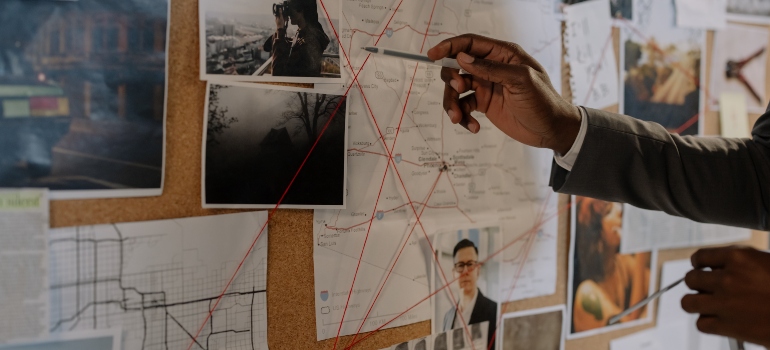 The cost of living
This place is among the more expensive ones. All that life by the sea with a lot of sunny days costs money. Let's compare these costs. The US average is 100. An amount below 100 means Boynton Beach is cheaper and over 100 is more expensive.
Grocery – 104,4 BB vs 103,1 Florida
Housing – 109,4 BB vs 101,1 Florida
Median cost – 319,100 BB vs 249,900 Florida
Transportation – 129,4 BB vs 101,1 Florida
Miscellaneous – 108,2 vs 87,6 Florida
As you can see, moving to Boynton Beach means that you need to give more money on essential things for life. But, everything is not so dark. Utilities are 97,1 vs 101,2 in Florida. This is cheaper! The money that you give for health is also less than in Florida. But fortunately, residential movers Boynton Beach are not so expensive, so you can save a lot of money!
High tornado and hurricane risk
Unfortunately, global warming is causing a lot of unpredictable disasters. The warmer sea is ideal for hurricanes. And they can destroy whole cities and lives! That is why people are constantly concerned about their houses and property. Florida is at that position on Earth that is suitable for this disaster. Even insurance companies are raising the cost of insurance because of this. And for some parts, they even don't want to give you insurance for your home.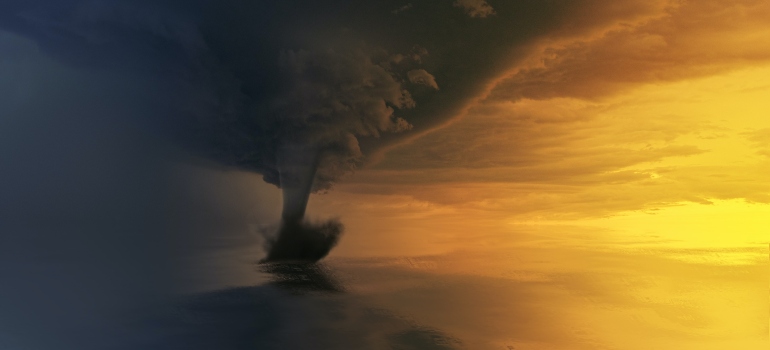 What to keep in mind when weighing out the pros and cons
It is never easy to figure out if a certain place is right for you. If you rush into it, the chances that you will make a mistake are very high. Weighing out the pros and the cons and writing them down on a piece of paper will force you to slow down. The best thing to keep in mind, while doing so, is to try and know yourself and talk about yourself in the third person. If you are thinking from the I perspective it is easy that the current mood and emotions will lead you to a decision that is not very rational. Moving to a different city is a commitment and you need to approach it with due care. Talking about yourself in the third person will give you the necessary distance to make a rational decision.
Enjoy your stay here
Moving to Boynton Beach can be life-changing for you! You should consider all the advantages and disadvantages of moving here and make a decision. Be smart and consider everything!