Tampa is a very attractive destination for relocation. It is in such high demand that it is in the high 3rd place on the list of U.S. cities where people want to move. If you are considering moving to Tampa, you need to decide what is best for you: Renting vs buying an apartment in Tampa? On this occasion, Best Movers Florida will research the market and come to the best conclusion with you. Let's see what makes The Big Guava, as many call it, so inviting to live.
Before deciding between renting vs buying an apartment in Tampa, be sure that it is a city that suits you
When you decide to move, the most important thing is to choose a city that will bring more benefits than the one you currently live in. Florida has always been attractive to residents of other American states. On average, about 1,000 people move to Florida per day. Either because of more favorable living conditions, family, or retirement, according to the National Movers Study between 2019 and 2020, as many as 9.6% of people moved to Florida from New York, 8.3% from Georgia, 5.3% from Pennsylvania, and 5% from Ohio. Among the extremely attractive cities is Tampa. So, what makes it so popular?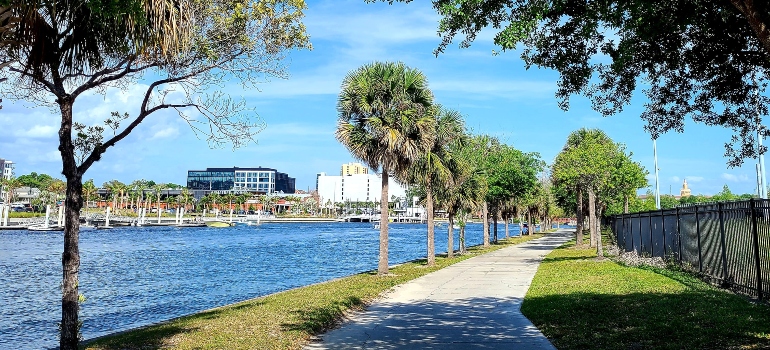 Good location of the Big Guava
Tampa is located near the Gulf of Mexico and about halfway down the Florida peninsula. Surrounding this city are as many as 25 cities with populations ranging from 20,000 to 49,999 within 30 miles of the city center. It is also close to three major cities, Town 'n' Country, Riverview, and Brandon with populations between 85K and 115K. Although Tampa is advertised as a great place to retire, being surrounded by so many cities in the immediate vicinity gives it more employment opportunities. You could consider buying an apartment and hiring residential movers FL after that in the case of finding a job that would fully meet your needs.
Great place for veterans
Tampa is among the most livable cities for veterans. Apart from the lower cost of living, there is no state income tax, but there is no military pension tax either. The cost of living in Tampa is only 3.7% higher than the national average. What most affects that percentage is the higher cost of transportation, 12.1% more than the national average. Other expenses, although higher by 5%, refer to housing, groceries and other expenses, clothes, restaurants, repairs, and entertainment. So, as soon as best movers in Tampa help you settle into this city, you'll start enjoying fairly low living costs.
Health care is at the average level for states, which is of great importance to veterans. Among the healthcare facilities, you can rely on BayCare Health System and Tampa General Hospital, as well as the USF Health Medical System. Also, many retirement communities in Tampa cater to those over 65, but for some, that limit is as early as 55. So, if you come from a state where you had a higher income than those in Tampa, it will probably be easier for you to decide to buy real estate and thus secure yourself forever.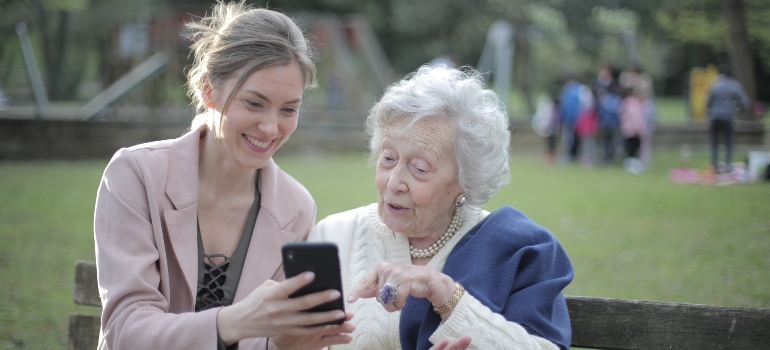 A lot of outdoor activities
Given the many sunny days and mild climate, this area is excellent for recreation and outdoor activities. With an area of 3223 acres of parkland, Tampa has 165 parks and beaches. It also boasts many walking trails, pet parks, recreation centers, skate parks as well as a marina located on Davis Island. In addition, you will find many theme parks and attractions in and around the city. There is the Zoo at Lowry Park, Florida Aquarium, Busch Gardens Tampa as well as Adventure Island. Many families move to Tampa for this very reason.
What influences the decision of renting vs buying an apartment in Tampa
Owning your own home means a lot to someone, but on the other hand, some people don't look at home ownership that way. From a financial point of view, both apartment ownership and renting have their advantages. However, renters have greater freedom of movement and change, they are not tied to one city, not even to the country, and it is easier for them to decide on major changes. They also have no obligation to pay taxes and repairs. And another positive item, renters have free amenities for which owners pay for installation and maintenance. So, how do you decide if it's worth buying an apartment in Tampa or just renting? Many factors influence your choice.
Real estate market
Employment opportunities
Quality of life in the city
If you agree on all these aspects when it comes to Tampa, it will be easier for you to make the right decision.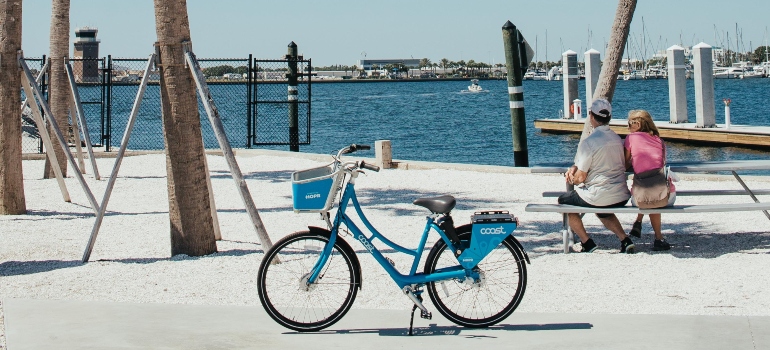 The price of real estate and monthly rent
Tampa is a moderate real estate market, where buyer demand continues to exceed the current supply of homes for sale. By the way, the median home value in Tampa according to Zillow in 2022 was $405,300. Unlike the national average, this is 5% more. For residents from cities with a higher median income who are looking for a cheaper real estate market, lower cost of living, and a simpler lifestyle, this could be a great opportunity to become a homeowner. Compared to New York, Washington DC, and Seattle, which are 40-65% more expensive than Tampa, real estate is very affordable. On another hand, the median rent in Tampa is $2,300 for a 3-bedroom apartment. As many as 48% of the residents of this Florida city pay rent. In addition to all that, in the last year, the rent has increased by 16%. Whatever you decide is the right choice for you, know that long distance movers FL will be happy to carry out your relocation.
Job opportunities
The ability to find a job that will meet your and your family's needs has a big influence on this decision. That's why you need to look at all the costs of living and compare them with the job you get in your new environment. In the period between 2020 and 2021, Tampa recorded an increase in the job market by 0.4%. Among the most sought-after are Software Developers with a median income of $102,857. The highest incomes are offered to Internet and computer research scientists, an average of $115K. According to the last census, the unemployment rate was 5%, which is lower than the average for the country. If it meets your expectations, or you find that relocating your job with commercial movers FL would be a smart move, buying an apartment would probably also be welcome.
Quality of life in Tampa
With all the above facts about the cost of living, entertainment, and opportunities, it can be concluded that considering buying an apartment is a good idea. The downside of living in Tampa is the area's propensity for severe weather such as hurricanes, floods, and lightning. If you decide to buy a property, it would be good to insure it against such dangers. If you're moving with your children, you can also have peace of mind when it comes to education. Tampa Bay is home to over 80 educational institutions. Also, according to the U.S. News and World Report Florida is ranked first in the quality of higher education.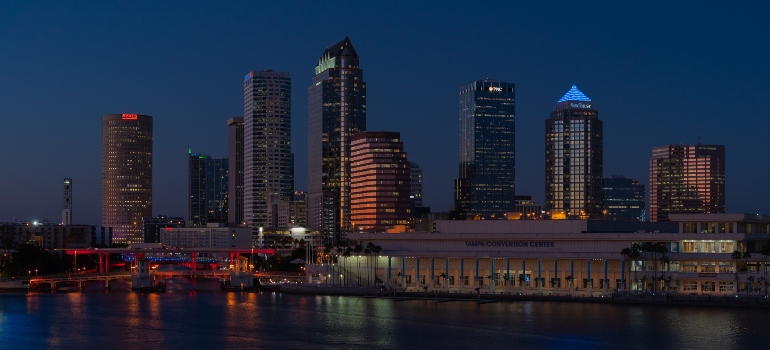 The answer to renting vs buying an apartment in Tampa is now more obvious
Moving to Tampa can open up many opportunities in your future life. The decision to rent or buy an apartment in Tampa is easier with all the facts. Now, the only thing left for you to do is decide how to move and to whom to entrust your belongings. Florida has many moving companies, but we at Best Movers Florida can help you find some of the best ones. So, start preparing for your move, decide whether you want to rent or buy, and finally, enjoy Tampa!