Making a decision on where to move is tough. Should you move to the next street, or should you try with a new and distant city? No matter what your decision is, it is important to know everything about the location of your new home. There is no room for unwanted surprises. So, if you are thinking about moving to Daytona Beach FL, we will help you by listing all the important things about this beautiful city. Keep reading and you will know whether you will like living in Daytona Beach or not.
A few words about Daytona Beach
Daytona Beach is a city in Volusia County FL. It is located on the east coast of Central Florida and it is also known as "The World's Most Famous Beach". Apart from being called as one of the best beaches in the world, this place is also famous for its great weather, lovely residents, and of course- motorsport events. When living in Daytona Beach Fl, you will learn how to have fun, but relax, too. Many people choose to visit it or move to Daytona Beach. And you will find out why once you get there. But, before moving there, we strongly recommend learning more about it. So, if you want to get familiar with this area, you should read our guide and check on Daytona Beach local paper – News Journal to get reliable pieces of information.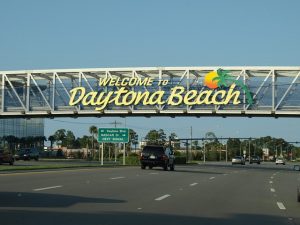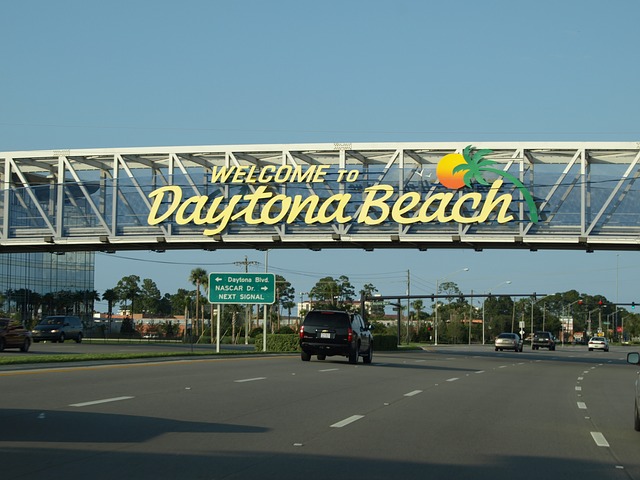 Why is moving to Daytona Beach FL the right choice for you?
Relocating to Daytona Beach is a good decision if you want to forget about crazy neighborhoods and noisy cities. And once you step on Daytona Beach, you will wish to hire reliable movers Florida as soon as you can, in order to move there. Living in Daytona Beach is great for many reasons. This is why listing all of them would be impossible. But, we will inform you about the most important things for which you will fall in love with Daytona Beach FL.
Living costs aren't high
One of the best things of living in Daytona Beach are the living costs. Especially if you are moving from a big city like New York City, or Chicago. For almost everything you will pay less – groceries, a good meal at the restaurant, gallery tickets, even moving companies Daytona Beach! This will give you a chance to save up some money and to spend it on a cool weekend getaway or for crossing out something from your bucket list. 
Residents are lovely
When moving to a new city, having friendly neighbors and other locals will help you to adapt better and faster. And since you are moving to Daytona Beach FL, you are in luck. People are great and friendly! Whether you are a visitor or a new resident, you will notice this, too. Friendly locals will make you feel better, and will also help you whenever they can. Also, if you are thinking about moving with pets, finding a pet-friendly home will be a piece of cake.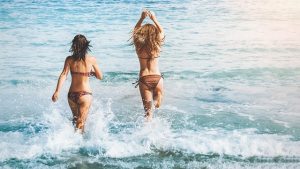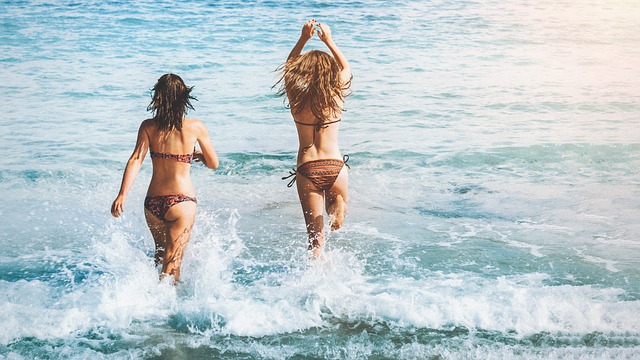 The neighborhoods are great
Apart from friendly neighbors, you will be happy to know that the neighborhoods are great, too. Whether you are moving to Daytona Beach FL alone, or with your family, you'll find the right one for your needs. But, even though they are great, you will need to help your kids adapt to the new neighborhood. Some of the most popular places to live in Daytona Beach are:
Grande Champion
Daytona Gardens
Daytona Highlands
Horizons Condo, and many more.
It is sunny all the time
If you are tired of cold winters and heavy rains, know that in Daytona Beah FL you'll be warm all the time. Summers are hot, and winters are mild. No more cleaning snow or falling on ice. Prepare for celebrating Christmas and New Years Eve outside in your backyard or by walking down the beach. Even though this might be odd to you at first, you'll realize that having a Christmas party while enjoying the sunshine isn't so bad. And we have to mention that living in a place with sunny weather and beautiful beach is a dream come true for most of us.
The beach is within arms reach…
Who needs snow when the beach is in the vicinity? This hard-packed beach is one of the most famous beaches in the world! Daytona Beach FL is home to NASCAR! It also has a nickname "The World Center of Racing". Daytona's hard-packed white sand attracted motorcycle and automobile races. This means that first NASCAR races were set literally on the beach! Even though these races aren't held on Daytona Beach anymore, you can still drive and park on the beach. But, keep in mind that automobiles aren't permitted in the whole area and you can drive at the maximum speed of 10 mph. Make sure you stick to these two rules.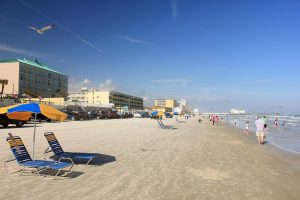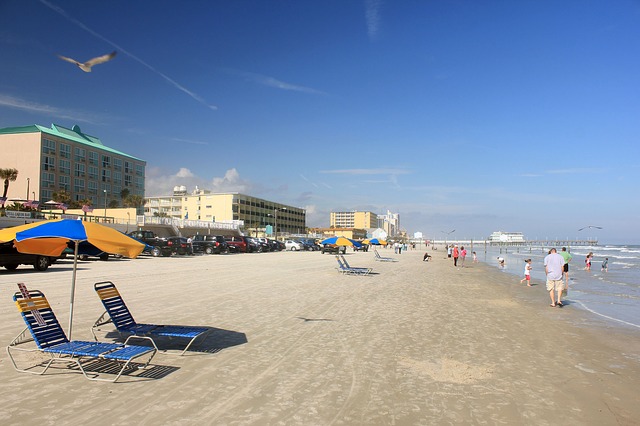 … and you'll be close to other popular destinations
Even though relaxing on one of the most famous beaches in the world is awesome, that is not all you can do. There are a lot of different things you can do after moving to Daytona Beach FL. All of them can make you move there! Even if you have to hire long distance movers Florida to help you with the move, you'll still want to make Daytona Beach your home. So, what are the most popular attractions in Daytona Beach?
 Congo River Golf – this is a place where a true golfer would want to play mini golf. Oh, and you can also feed alligators and hold the small ones.
Angell & Phelps Chocolate Factory – a place for everyone. Who doesn't like chocolate?
Daytona Beach Bandshell – visiting a concert on a Saturday night will make it perfect.
The Ponce Inlet Lighthouse – the highest lighthouse in Florida! Make sure you check on it after moving to Daytona Beach FL.