There are many things you need to do on your moving day. You try to hold it together and remember all the things you need to do and all the items you need to get. Some of these things might end up forgotten even with you doing your best to remember it all. This is bringing some stress into the picture and that is completely understandable. But there are many things you can do to make sure this day will not be as bad. Actually, if you try to make a day out of it, you can have some fun too. The ultimate guide for a successful moving day will help you out.
First of all, there are some things you can do in advance:
This can be a successful moving day only if you try to relax and be positive
Be careful not to get hurt
Pack one box you will need on the road
Make sure you get enough sleep and wake up early
Moving while being tired might be one of the worst experiences you can have. Make sure that doesn't happen to you. Just get in the bed early the night before and sleep tight. Since the early bird gets the worm, make sure you get up early and be ready to work on the move as soon as possible. You will need time to take a shower and have a cup of coffee. If you are moving long-distance, make sure to hire nationwide movers Florida. They will make sure you get everything done on time. You just need to focus on your part of the job.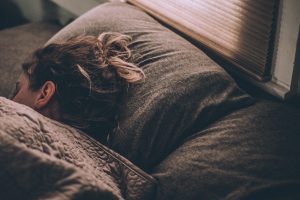 Is your cellphone charged?
Make sure you are ready to welcome the movers as soon as they get to you. But they will need to be able to get in touch with you first. So make sure your cellphone is charged and the sound is on so you can hear them calling. Especially if the intercom is not working, or there isn't one, movers will try to reach you on the phone.
Everything should be ready before the movers arrive for a successful moving day
It is both embracing and irresponsible to wait for the movers to come without all the things being packed and ready to go. It is an awkward situation with you rushing around and you will make them wait. That is not a good start of this day. This is why it is important to start packing as soon as you realize you are moving. Do not wait for the last day to come so you can pack the remaining items. If you are not sure you are up to the task, hire a professional packing service.
Lists, lists, and lists
Hopefully, you were organized enough to label all the boxes and make a list of the boxes you packed. If you did, this is the time to check if all the boxes are in the right place. You don't want to mix together the boxes that are coming with you and the ones you are throwing away. If there are more categories like the boxes that are going to the storage unit and the ones you are giving away, there can be quite a mixup. So check if all the boxes are in the right area. If you are moving to Crestview, you will have to move both winter and summer clothes so there will be a lot of boxes. Make sure not to lose them since buying a new wardrobe for an entire season might be too expensive.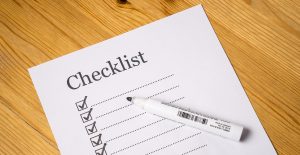 Make sure the kids are outside
The same goes for pets. You should make sure kids and pets are outside playing with an adult taking care of them. You can even let them go somewhere else, like to a friend or a mall or park. Just make sure they are not home so nobody gets hurt. This means your successful moving day can begin. Unlike moving to Crestview, winters in Clermont Florida are not that harsh so you will only bring summer clothes for you and the kids. Think about giving extra winter clothes to friends and family.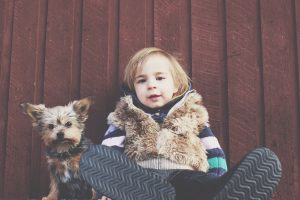 Pack the remaining items you will put in the truck
Since you spent one last night in the old apartment, make sure to pack all the items you needed until this point. Bedding is one of these items. Make sure you pack it. Disassemble the bed. Pack toiletries, like the shower bath and shower towels. Leave soap and one towel with the toilet paper for the movers, if they need to use it. If you are moving to Palm Bay, movers Palm Bay FL will be understanding if you have some basic thing to pack but avoid packing at that time.
Make sure you packed the box for the road
The box for the road, or a bag, should contain the items that you need to keep with you. Things like important documents should definitely go here. Medicine too, if you use some. Make sure there are some tasty snacks and drinking water. Anything else, like expensive and valuable jewelry, should be here if you feel safer this way. You will certainly have a successful moving day if you make sure you have all the important things with you.
Do you know how to lift a box?
Make sure you practiced lifting the boxes because it is one of the things that separates successful moving day from the unsuccessful one. If you haven't tried to move a box properly and haven't learned to do it right, you might hurt yourself in the process. Back injuries can be pretty serious and painful and will postpone your move for at least a couple of days.
Tips should be with you and ready
Do you want to tip the movers? Make sure you have the exact amount of money and the note bills you need to give each worker their tip. Avoid giving everything to one person so they have to split it later on. It is much easier for them to simply split it right away.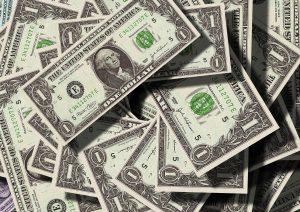 Make sure you have some refreshments
Giving workers thair tips is not the only way to make them feel appreciated and say thank you. You should get some snacks and cold beverages so they can refresh while working. Do not forget that they have a hard job and it is nice to show that you think about their needs, they will certainly treat your boxes with more care.
Moving day can be stressful but that is not a rule at all. If you make sure to stay positive and are ready to do your best to make sure everything goes smoothly, you will be done in no time. Make sure to show your respect and appreciation to the movers and they will do it right back. Make sure you have all the boxes listed so nothing gets left behind and relax, you will have a successful moving day in no time.