When most people think of Florida, they usually associate it with Miami and tons of pretty beaches. Although this may be true, Florida has many cities that deserve your attention. Miami is beautiful, but it is not the only city with interesting attractions. Hallandale Beach might be a small city with only 38,000 residents but it is perfect for visiting and living here. For this reason, here are all the things to do in Hallandale Beach and its vicinity. It does not matter if you are moving here with the best movers in Florida or you just want to visit, it is worth exploring a variety of these attractions. 
Things to do in Hallandale Beach – BF James Park and Gulfstream Park and Casino
The first thing to do in Hallandale Beach would be to visit BF James park. Why this park in particular? Well, it had recently a number of major innovations. For this reason, now you can enjoy a playground, swimming pool, and even basketball courts. It is the perfect place to spend time with your family. However, the entrance is not free but it is relatively cheap. You can also get season passes. Another good thing about this park is its vicinity to many hotels. This means visiting this park is extremely convenient if you are just a tourist in this city. In addition to this, you should also visit Gulfstream Park and Casino. You might think this is only for adults. However, now it offers family-friendly activities as well. Still, the most popular activities would include slot machines, poker rooms, horse tracks, and so on.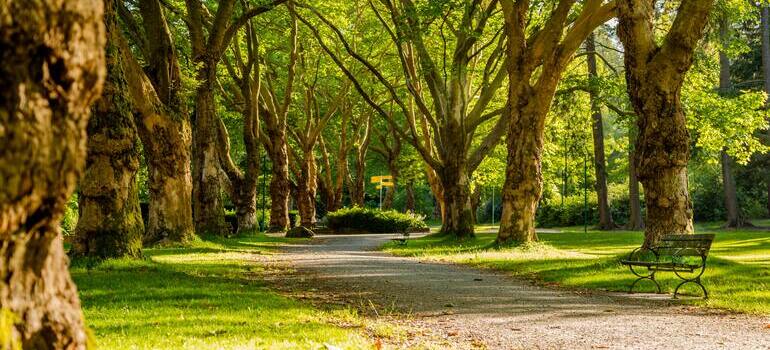 Strike 10 Bowling and Everglades Holiday Park
Usually, people would associate Florida with beaches. Since Florida is known as a Sunny state, many people would use hot weather to spend their days at the beach. However, many forget that Florida's weather can be extremely hot, and combined with high humidity, it can be quite unbearable. In order to escape these weather conditions, you should go to Strike 10 Bowling place in Hallandale Beach. There are 10 lanes with big screens, pool tables, video games, an arcade, and so on. It is also a bar and a restaurant, so you can eat and drink here as well. This is a perfect way to relax in Florida after the relocation. In addition to this, when the weather is nice, you should visit Everglades Holiday Park. It is a popular place for tours and alligator shows. 
Things to do in Hallandale Beach – Antique Row and Captain Jim's Seafood Market & Restaurant
The next stop on your list should be Antique Row. It is probably one of the most expensive parts of the city. As the name suggests, there are a large number of shops and galleries where you can purchase a priceless antique. You do not have to worry about your antiques since Hallandale Beach is one of the safest cities in Florida. In addition to this, after a long day of browsing, you should eat something and relax. This is when you should visit Captain Jim's Seafood Market & Restaurant. It is a quite popular place because of its relaxed atmosphere, friendly staff, and delicious food. Some of the delicacies you should try would include fresh gulf oysters, jumbo shrimp, steaks, and tuna. Since it is a popular place, you might have a hard time finding a free table during the weekend.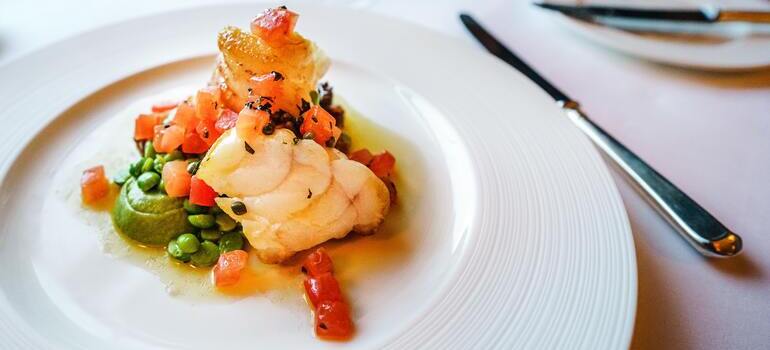 Enchanted Forest Park and NSU Art Museum
After a good meal, it is time to be active again. This time you should visit Enchanted Forest Park. You will think you stepped into some magic movie rather than an actual place. Why is this? The park has 20 acres of land and plenty of trees, flowers, a creek, and marked trails. This is a perfect place to spend with your family members, enjoying a picnic, and a walk through this pretty park. In addition to this, your children can also enjoy pony riding. You should also visit NSU Art Museum in Fort Lauderdale. Since this city is pretty close, you should visit this museum that has 80,000 feet of gallery space. Additionally, this museum has multiple floors, paintings, digital art, sculptures, and so much more. If you are interested to see art, learn about art, and participate in workshops, this is a place for you. 
Things to do in Hallandale Beach – Oleta River State Park and Museum of Discovery and Science
Another great place for nature lovers would be Oleta River State Park. This 100-acre park is one of the largest parks in entire Florida. Since there are a large variety of plants and animal species, every nature lover would love to walk through this park. It also has a manmade beach, a forest path, and smaller bodies of water. For this reason, you can try kayaking and canoeing but you will have to pay for it. Luckily, it is not expensive so you can enjoy these water activities for a reasonable price. In addition to this, you should also visit the Museum of Discovery and Science. This is a perfect place when you want to learn more about the space, natural world, animals, plants, and aviation. This museum has exhibitions and programs geared toward adults and kids.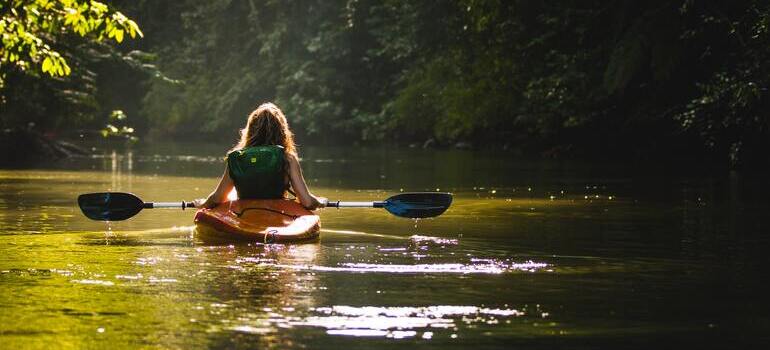 The last set of suggestions
There are more things to do in Hallandale Beach and they would include the following. 
Hugh Taylor Birch State Park – perfect for swimming, sunbathing, fishing, walking, and so on. In addition to this, they organize interesting activities and exhibits that are worth checking out.

 

Broward Center for the Performing Arts – it is many performing arts productions and shows.

 

Stranahan House – one of the oldest houses in Broward Country where you can learn more about the history of this area.

 

International Swimming Hall of Fame – just as the name suggests, you can see and learn everything about swimming, prominent swimmers, and so much more.