Office relocation is not the same as residential moving. Relocating your business to Miami requires preparation and time. Because if you waste time, your business loses money! Which is why we wrote an article covering this particular topic. Continue reading and find out how to move your office to Miami in the most proficient and effective way possible!
Start relocating your business to Miami by making a plan first
Every office relocation requires time and patience. And it is no different than with your own! Meaning you have to plan out when and how to relocate your business the quickest and easiest way possible. And at the same time, without losing money and clients. You must start in advance when it comes to planning. If you are operating a small or medium sized company, then it can be easy. Everything bigger must be planned thoroughly!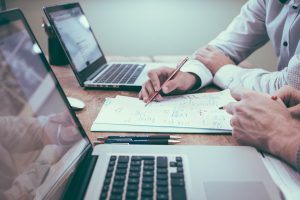 First things first, divide it by sectors! You need to make sure you divided your business into smaller pieces and placed someone as a head of those pieces during the relocation process. While it might sound unwise, it will actually help you by a lot! How? You won't have to worry about everything, thus keeping stress at the minimum. During this period, you should start looking for local movers Florida! Here you can make a list of potential office relocating companies you might hire for your business!
Analyze and make a plan for your new workplace
No matter the reasons behind your business relocation, you should analyze both your old and new workplaces.  If you are running out of workspace, then think about a few things you can do to better the working conditions!  Hire an office designer and planner. They can help you organize your office floor in the most efficient way! Possibly making it even more proactive with your crew! This is especially important since you are relocating your business to Miami!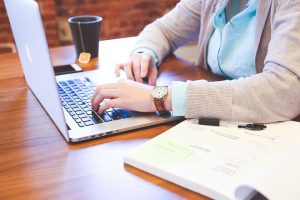 Based on the season of your relocation, you may encounter a lot of stress! A good office planner can help you organize your workplace and lower the amount of stress at the same time. One more thing can help you a lot when you are moving to Miami. And that is when you hire a professional office moving companies!
Sort out the inventory
It is the same thing as with your house. You need to figure out whether or not you will use some of the items you have. Furthermore, the fewer items you need to transport, the more money you will save! Not to mention the benefits this can have on your business! You need to make an office inventory list that you can use and then look over all the items on the list. Some of the items might be too old to use or repair. So, why bring them yourself?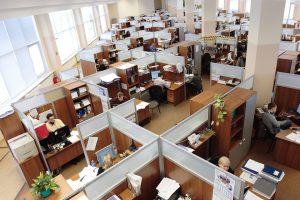 Electronics require special care and a special type of transport. Meaning, you will have to pay more for specialized trucks. See what you can do with excess electronic items you have in your office. Find the best way to deal with them so you can focus on relocating your business to Miami.
Figure out if renting is better than buying
A decision to relocate a business is not easy to make! Especially when you have to think about the money also! This is the part where you have to think about whether or not buying is better than renting. Having a financial plan should help you a lot at this point. With all the factors in the game that can influence your finances, if your business is growing, then you should rent a workplace. Because, as your business grows, you will need a larger place for your office.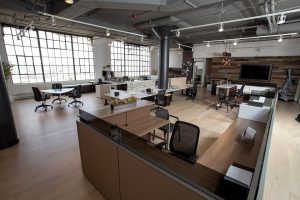 But as a well-established business, your best decision should be buying. You are already fine, so buying a workplace shouldn't be an issue. These are just some of the ways to save money after relocation! Try to learn more about it so both you and your workplace can flourish!
Planning and timing is everything
People seem not to take this seriously enough! One of the main reasons why business tends to lose revenue when relocating is their lack of planning skills. This can be easily avoided if you start planning in time. Also, you should move your business in the season when you have little to no work. That way you will cut down your expenses to a minimum because you won't lose any customers and potential customers. We know how relocating can be stressful, but remember, planning is one of the ways to fight moving related stress! Learn how to deal with this so you won't have to worry about it when the moving day arrives!
Relocating your business to Miami is both a hard choice and not a simple task. There are a lot of things you need to worry about that you can simply lose track of everything. But, after reading our article, you should have a basic idea of what to do and what not to do! Starting with the planning, timing, budget, moving companies, etc. It is easy to get lost in all of the commotions and then lose profit along the way! If you already moved your business and would love to share your experience then please do so! You can always leave us your feedback on this topic! We can't wait to hear from you!