You've worked hard your whole life and now it's finally time to reap the benefits of it. There's no reason why retirement can't be the best part of your life! You just need to find a good place to spend it. Luckily, Florida has plenty of those. The Sunshine State is known as a great place for retirement and for good reason. The warm climate, beautiful beaches, excellent healthcare, and no income tax make this state the perfect location for your golden years. But even within Florida, there are some places that stand out as the best of the best. And as experts on moving in Florida, we know exactly where you can find these top Florida places for retirement.
Why move to one of the top Florida places for retirement?
Everyone knows that Florida is one of the most popular destinations in the US for retirees. There's a number of reasons for this:
Florida has no income tax and relatively low sales and property taxes, making it easier to save money
the cost of living in Florida is not particularly high which is also good for the budget
the climate with warm summers and mild winters is perfect for senior citizens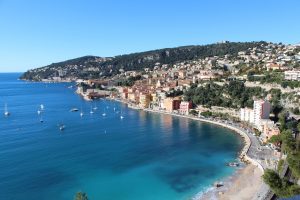 If you're not already living in Florida, moving to the Sunshine State for retirement is definitely a good idea. But if you already do live in the state, you may be wondering whether moving to one of the top Florida places for retirement is worth the effort. And we're here to tell you that it definitely is. You deserve to have the best golden years you possibly can. These cities are tailor-made to ensure that you do! And besides, with the right relocation assistance Florida, your move to one of them doesn't have to be too much of a hassle.
What are the top Florida places for retirement?
So what are the best places in Florida for retirees? And what do they have to offer? Well, we've compiled this list of top Florida places for retirement for you to choose from. Let's take a closer look at each of these towns and their best features!
Naples
The city of Naples in Collier County is not a surprise on any top list of Florida places to live. So it's no surprise that it is one of the top Florida places for retirement. It may, in fact, also be one of the top places for retirement in the South or in all of the US. The historical downtown is littered with high-end shops while the surrounding area boasts championship quality golf courses. Retirees also love the multitude of options for light outdoor recreation and the high number of medical centers per capita. The location on the Gulf Coast ensures the beaches are some of the most beautiful you'll find in the country which certainly helps. But you don't have to trust us! Trust other senior citizens: 51% of Naples residents are retirees. So there must be something about the place!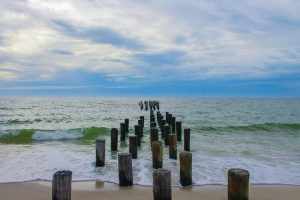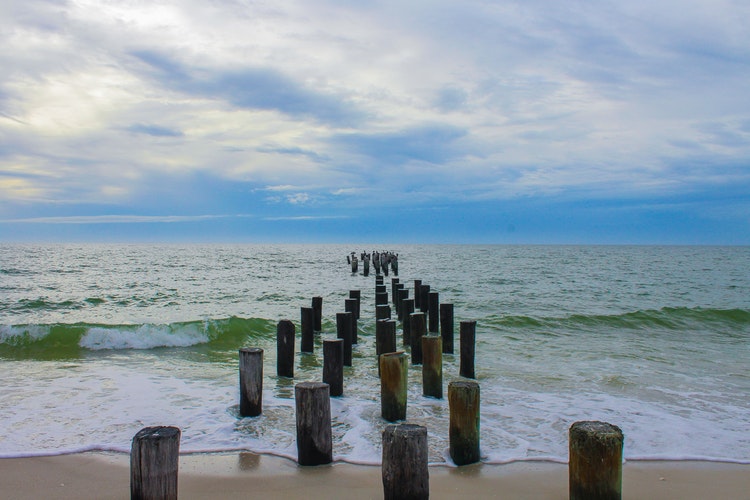 Orange Park
Let's get this out of the way first: Orange Park is not on the coast. So if you simply must have a sandy white beach to enjoy retirement, this town is not for you. But if you're flexible on the view of the sea, don't write it off just yet! With barely 10,000 residents, this is the perfect location for all those who love small town living. Its location near Jacksonville also means that you can easily satisfy your cravings for the big city hustle when you need to. The town is largely popular with seniors for its many high-quality medical centers and a pleasant, relaxed, family-friendly atmosphere.
Daytona Beach
Daytona Beach has a modest population of just under 70,000 residents. But the region it belongs to also includes Deltona and Ormond Beach. This makes the whole area much livelier and means that retirees always have something to do. The biggest reason why you shouldn't hesitate in seeking out moving companies Daytona Beach, however, is the housing market. The real estate prices in Daytona Beach are some of the most retiree-friendly in Florida with the median home price being around $142,000.
Sarasota
You'll find the beautiful town of Sarasota on the Gulf Coast of Florida just south of Tampa and Ft Myers. The city has a high number of medical centers and many opportunities for recreation. But it also has its own ballet and opera. So whatever type of entertainment you prefer, you'll have a chance to enjoy it in Sarasota. A combination of that famous Old Florida feel and vibrant cultural districts gives the city a unique charm. Retirees are also always happy to learn that there are a number of active communities in the area which cater specifically to senior citizens.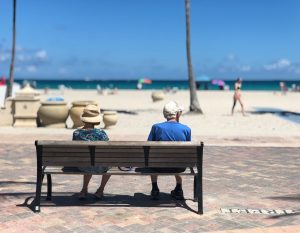 St Augustine
St Augustine may be famous for being the oldest city in the US. So it is an excellent place for anyone with an interest in or appreciation for history. The city's location on the east coast of Florida ensures you'll have plenty of beaches to enjoy. The close proximity of Jacksonville and Daytona Beach opens up opportunities for day trips too. Not that you'll need them! St Augustine has plenty to offer on its own. A variety of different shopping options, unique restaurants, cultural and recreational centers are all over the city. And there are also many retirement communities that you may be interested in. So don't hesitate to hire residential movers and move here. Overall, the country's oldest cities is an excellent choice for its oldest citizens.
How did we choose these as the top Florida places for retirement?
You may be wondering how we decided which cities to include on our list of top Florida places for retirement. The answer is that a number of factors informed our decision. The tax burden, the cost of living, the quality and accessibility of medical care, the presence of recreational centers and retirement communities as well as the number of senior citizens all played a part. So don't worry! Whichever of these places you choose, you won't regret it!