With all the chaos and work that goes with moving, you probably haven't thought much about this one. But what exactly are you going to wear? It may sound like a silly question at first glance. After all, who cares how you look on moving day! But let's be clear here: it's not about how you look. It's about how you feel. It's about comfort and functionality. You don't want to make the moving day even harder than it already needs to be, do you? Well, that's why what you wear on moving day is important. As experts on all things relocation, Best Movers Florida knows exactly what kind of a difference an appropriate outfit can make on the big day. So let us share some useful tips!
Why does it matter what you wear?
When people wonder what to wear, we often think of clothes as fashion. We interpret that question as something that relates to looking good, looking appropriate. We seem to have forgotten that clothes have a much bigger purpose than making us look a certain way. Clothes are there to protect us from the outside, keep us warm, make us feel comfortable. And this is exactly what's important on moving day.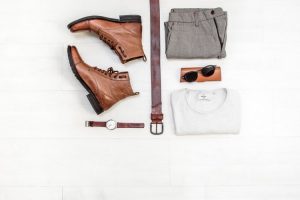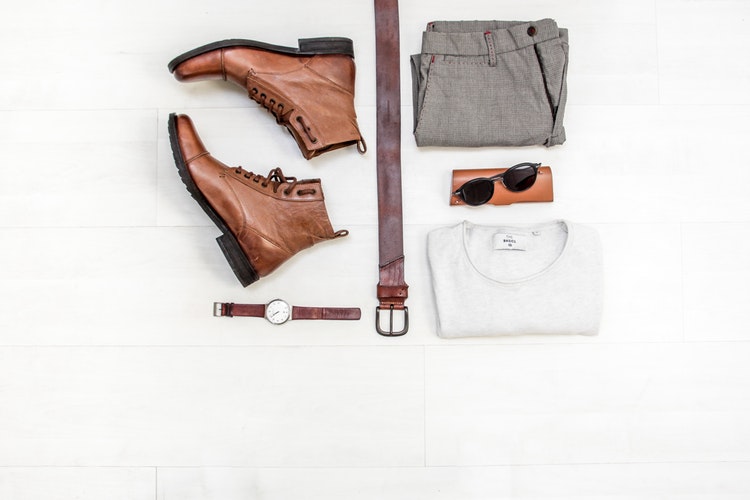 Believe it or not, what you wear on moving day can make a huge difference. Wearing the wrong clothes could even be dangerous: you could trip, fall and injure yourself in the wrong shoes or overheat and dehydrate in the wrong clothes when moving in the summer.
So no, the people who work for moving companies Boca Raton do not care what you look like on moving day. But you should still be careful with choosing your outfit because you should feel good throughout the day!
Comfort and safety should be your priority
Moving day is going to be hectic, that's for sure. You want to reduce stress as much as possible. And choosing the right outfit to wear can help with that! Can you imagine waiting for cross country movers Florida in front of your home in those tight jeans that don't fit you anymore? What about carrying heavy moving boxes in a shirt that keeps slipping off your shoulder? Or driving for hours in high heels? Yeah, we don't think you're going to particularly like any of that.
So when you're deciding on what to wear on moving day, think comfort and safety. Think about clothes that are functional, durable, suitable for the weather and easy to move around in. These are the things that won't distract you from the real worries of the big day!
So, what should you wear on moving day?
Don't let moving day dawn on you without a proper plan! You want to have finished everything before moving day comes and that includes planning your outfit. The sooner you decide, or at least come up with a vague idea, for the clothes you're wearing on and around moving day, the better.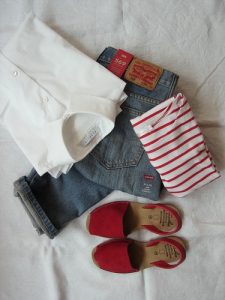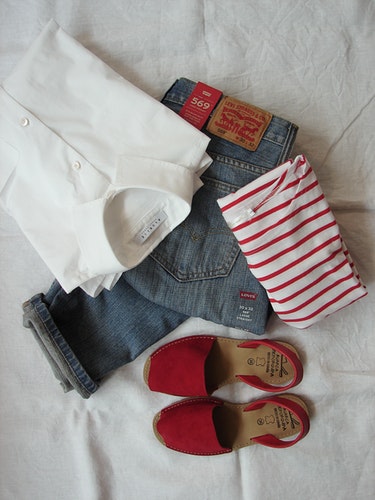 You can then donate the things you won't need and pack away the things you won't wear on the day of. And when the day comes, you'll just need to slip into your outfit and be on your way!
Clothes to wear on moving day
The clothes you wear on moving day should be:
comfortable
close-fitting 
breathable
season-appropriate
secure and functional
disposable
Comfortable clothes
You'll be moving around a lot on moving day, walking, lifting and carrying things around the house, maybe even driving. So you want to wear something that isn't constricting. Comfortable jeans, leggings or tracksuits and a tee shirt, polo or sweater depending on the season should do just fine.
Close-fitting clothes
You don't want your clothes to get in the way or get caught on something in the mess. So wear something that fits you closely (though not so closely as to be constricting). Make sure to button and zip up everything too!
Breathable clothes
Choose natural materials like cotton for your moving day outfit. Breathable clothes won't irritate you and will allow your body to naturally heat up and cool down. This is especially important when you're moving in summer.
Season-appropriate clothes
It's always important to dress for the season: choose light, breathable clothes in the summer and sturdier, warmer materials in the winter.
Secure and functional clothes
Your clothes should be an asset, not a hindrance. So pick something that's durable and protective. If it has many pockets you can zip up to keep things in, even better!
Disposable clothes
No matter how careful you are, you should expect your clothes to get dirty and damaged during a move. Just to be on the safe side, wear something that you won't mind parting with. Don't go for expensive clothes that matter to you – something old and worn that's near the end of its life will do just fine!
Shoes to wear on moving day
Just like clothes, shoes are an important part of your comfort on moving day. They should be:
comfortable
fully enclosed
with good traction and good ankle support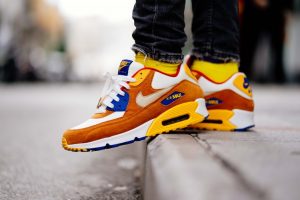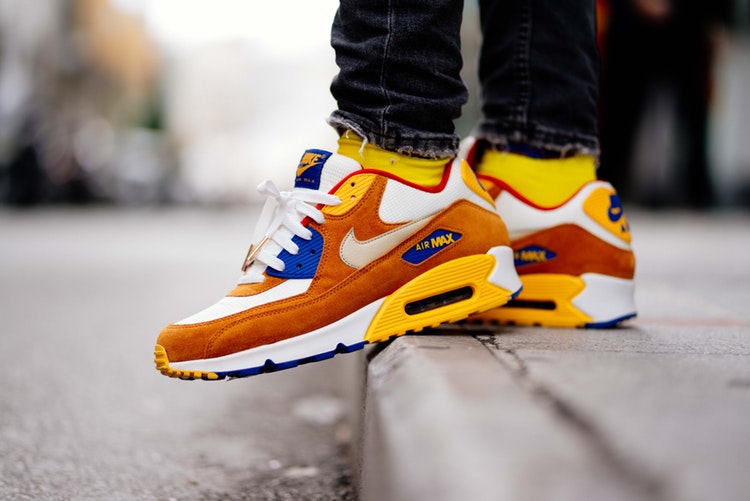 This ensures your safety during the move and will minimize any discomfort that comes with exhaustion.
What not to wear on moving day
It's equally important to know what you should avoid wearing on moving day. Just like there are certain foods you shouldn't eat on or around moving day, there are certain fabrics you should steer clear of when planning your moving outfit. A good rule of thumb is to discard anything made of synthetic materials like polyester. Stay away from things that aren't flexible too – leather may be a good look, but it isn't particularly smart when you need to be moving around a lot. Baggy, loose-fitting clothes that need constant adjusting or might get caught on tools and boxes (skirts and dresses fit in this category too!) are a bad idea as well, largely for safety reasons.
Ultimately, the most important thing to remember about what to wear on moving day is that your moving day outfit should be suitable specifically for moving. These may not be your first choice items when it comes to everyday style, but they must be functional for the moving process.