Since COVID-19 pandemics hit the world, people had to stay at home in order not to spread the virus. There is not much you can do at home for such a long period of time. Because of that, there has been an increased online shopping rate for the past two years. E-commerce has grown so much over this period of time that it's estimated that it will have more than two billion customers by the end of 2021. When talking about why shipping is so expensive this year, we have to talk about online shopping. Everything bought online has to be shipped to the customers. Therefore, shippers have had a ton of work and the demand has increased.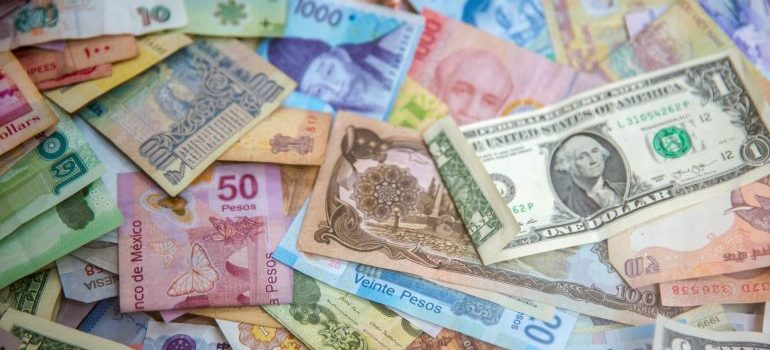 What is the relationship between consumers and consumer trends?
We have to talk about a few things first in order to understand why the shipping price has skyrocketed in the last two years. The global e-commerce market has grown by 46% from the end of 2019 until this moment. It's much more than was expected and to be precise, it's somewhere between 30-35%. This growth has reflected on the shipping business by putting enormous pressure on it. They had to work much more with fewer resources than before! Whenever supply goes down, and demand goes up, you can expect the price to become so high. This made consequences on many moving companies, but the best movers in Florida. These guys are trustworthy professionals.
Price of the shipping
It's no secret that shipping is not cheap at all. Don't get fooled by thinking only shipping prices have gone up. From the gas price rising, to airplane fuel all the way to the shipping. The only difference is that the shipping carriers have to do the same work but with fewer resources than before. Transporting the containers on the land is between $700 and $3500, which sounds a lot. The price of shipping a full container overseas starts at a whopping $8000. The price of shipping has gone up almost 5 times than before the pandemic. If you already have to pay this much for the shipping, try avoiding hidden costs at least! Basically, the main reason for these prices is supply chain disruption. Customers' demand was growing high and the supply dropped to never-seen-before lows. To meet the demand, prices increased.
Container shortage on the global level
When COVID-19 happened, all the ships that were around the world had to stay there until countries lowered the restrictions. After reopening their borders, China was back in business with Europe and US. This led to the global container shortage. When this happened, many orders for the containers have been placed. Soon enough, most of them were canceled because of the global pandemic. Chinese container manufacturers were trying their best to produce as many as they could but, you guessed it, it was not enough for the entire world. Nowadays, every available container in China has become pricier. You also have to worry about all the documentation you need when renting a container for shipping.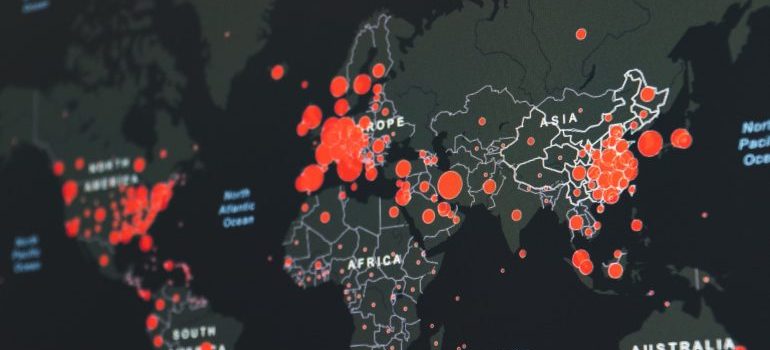 The incident in the Suez canal
The incident in the Suez canal had an enormous impact on the market. If you remember, a ship has been stuck for almost 7 days. This happened back in March 2021 and it reflected on the entire world. This canal is extremely important because of all the ships that are going through it. This, of course, resulted in prices going up even more than they already have. Because of this, many people had to reschedule moving dates.
Busy marinas with too many containers
When talking about why shipping is so expensive nowadays, we have to mention port congestion. This means that there are many ships at the importing docks than there's time to offload their cargo. As a result, ships have to wait for open docks. When given usual circumstances, no ship had to wait for the open docks. Since this happened, as many as 30-40 cargo ships were waiting for days or even weeks to unload. To prevent this from happening, shipping carriers had begun packing ships with less cargo which resulted in an increased number of trips ships had to make. Besides things we've talked about, this was also one of the main reasons why prices of the shipping have gone record high.
Why shipping is so expensive in 2021?
Shipping has become pricy because of the few things that happened in the last two years. We are going to list them and then dig a bit deeper into them.
Cost of shipping containers
Delays
Cargo processing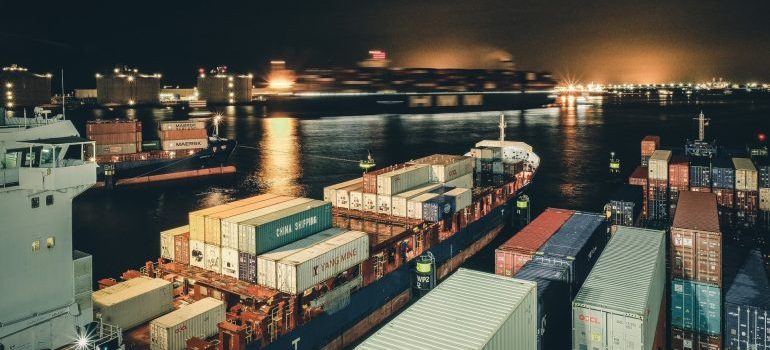 Since many containers were stuck all across the world, especially in US and Europe, that caused the lack of shipping containers. They were all waiting to go back to China in order to get cargo, but because of the pandemics, that was not possible for quite some time. Also, one of the biggest delays that happened was Ever Given got stuck in the Suez canal. This route is responsible for more than 10% of the total global trade so many millions of people were affected by this.
When thinking of hiring shippers, you need to check their capability of dealing with things we talked about. Thankfully, we live in the age of the internet and there are many applications or forums where people can exchange their opinions and experiences. Make sure to do research and see which company had the most satisfied customers.
Keep in mind these things!
Since we've talked about all these things, you should have a clear picture of why shipping is so expensive in 2021. The world is still battling the COVID-19 pandemic and it will take a bit more time to win against the invisible enemy. Consider hiring reliable and reputable movers or shipping companies in order to avoid possible delays and complications. Also, don't forget to prepare the required documentation.