Christmas time has finally come! The time to give is the perfect time to spend it with your loved ones. All cozy in your home, drinking eggnog, wine, and hot chocolate. Sounds like a perfect time! Well, if you are searching for ways to improve your Christmas in Florida, then you are at a perfect place! Therefore let us give you a couple of ideas how you can make your Christmas even better!
Christmas in Florida – Celebrating in Orlando
At this magnificent city, host to the Walt Disney World and ever famous Universal Orlando Resort, you will surely have a splendid time. And if you have kids, then this Christmas will be very special to them as well. If you ever wondered how to get festive and into Christmas spirit, then this is the right place for you. You can easily experience all of the delights Walt Disney World offers. While you are there, you can attend to kids themed Christmas Party, Firework show and a parade. On the other hand, Universal Studios organize Grinchmas Show, lighting ceremonies and a late night parade. If you enjoy ice skating, then head out to ICE! Located in Gaylord Palms. This huge and beautiful park offers over 20,000 square feet of ice sculptures and other winter activities. Ravel in the beauty of winter and enjoy the ride on your skates with your friends. This just one of the things that make moving to Orlando such a great idea. Therefore, ice skating is not the only activity you can enjoy here. There are hundreds of more things you can do in winter in Orlando. Starting with more traditional ones like visiting museums, theatres etc. Enjoy your winter festivities to the fullest this Christmas in Florida!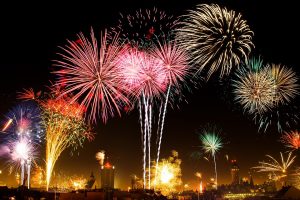 Christmas time in St. Petersburg
This beautiful family friendly town is home to a lot of different cultural attractions. During the winter festivities, this town becomes so vibrant and alive that you can barely recognize it. There are things you must visit while you are here such as St. Pete Beach Boat parade and other winter parades and festivals as well. Visit the local park to enjoy a beautiful and staggering environment that winter brings. The twinkling boats are one of the perks that can make your Christmas in Florida prettier. The festive holiday market here is accompanied by a magnificent live entertainment orchestra. Annually, Florida Botanical Gardens hold their Holiday Lights! Come and enjoy this beautiful show of lights and plants! Also, you can take a trip and a stroll in Busch Gardens. If you consider moving to St. Petersburg, then you won't make a mistake! Once you decide what top moving and storage Florida experts you want to hire, enjoy the day off after the move. As a result,  you will surely meet new people and enjoy the Christmas in Florida to the fullest!

Spend Christmas time in Gasparilla Inn in Boca Grande
Gasparilla Inn proud itself on the fact that you can experience Florida how you should. For days, the festive Christmas spirit lasts here and it fulfills the hearts of every visitor. The inn's walls and halls are decorated in the most delightful way you can possibly imagine. With some big bows, lights, pine Gallard and many other decorations. Those 12 days of Christmas you can spend here will be the most beautiful ever. If you wish to experience first hand the true nature of this beautiful time of the year. Movie nights, making gingerbread cookies and houses, wine, hot chocolate are just some of the little things you will enjoy here. There are many seasonal traditions in Gasparilla Inn. And one that makes Christmas in Florida memorable is by far the lighting of the Christmas tree here. IT is held on the front porch, where you can enjoy the show with eggnog and chestnuts. Many visitors describe this even as stress releasing. With all the anxiety and stress we endure today, we simply need some way to get rid of it. Therefore, this is especially important when you plan to move. Ways to avoid stress when moving to serve us as a guideline in making a stress relocation. Once you finished your relocation, come on down to Gasparilla Inn and enjoy fresh eggnog and other festivities!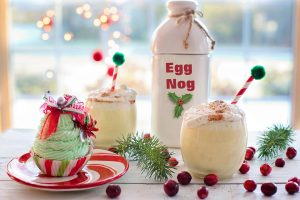 Holiday Fest in Key West
The Key West holds the title as the Islands Historic Seaport. This measure town will give you surprisingly vibrant and active festivities to attend. The most beautiful events here are very special and unique to Holiday Fest. All of these events happen weeks before Christmas. Starting with some lobster trap tree laying by the harbor, unique question and other events you can enjoy. One of the biggest shows here is the Winter Light Boat Parade. And if you are more into land than sea and rivers, then you can take The Holiday Historic Inn Tour. These inn tours are vibrant and will take you to different places in this lovely town. There are a lot of family-friendly activities here you can enjoy with your family as well. Take your kids to see lovely parades and meet Santa across the town. Or if you are planning a trip across Florida, learn about the family-friendly cities in Florida. For the best Christmas in Florida, make sure to visit most of them!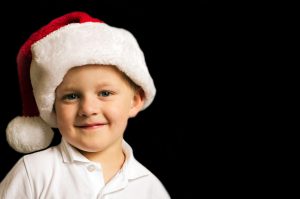 Christmas in Florida is one of the kind! There are a lot of activities you can attend and have a great time. If you hurry and come early, you can witness some of the amazing parades and events. And if you have children, they will have a great time as well. If you think there are any other activities people should do, please hit us up. You can leave your comment in the comment section down below!