Florida is one of the most popular states in the USA and the number of people moving there each year is proof. Namely, in 2022, there was a population increase of 1.9%, which was the fastest growth among all the states in the country. Beautiful weather, a stable economy, a good employment rate, no state income taxes, and many attractions are only some of the reasons why people decide to move to the Sunshine State. Whatever the reason may be, when moving in Florida, you will need assistance from the right moving company. The best way to find the most appropriate movers is with the help of Best Movers in Florida because this way you will be matched with the experts. Before that, find out more about the cities in Florida people are moving to the most, and choose the right one for yourself.
Learn what cities in Florida people are moving to the most
There are many wonderful cities in Florida where people like to move and make a new beginning. During the pandemic and in the post-pandemic years, 8.9 million people moved all around the USA. About Florida's popularity speaks enough the fact that out of those almost 9 million people, 28% moved to Florida. Some predictions say that for the next three years, Florida will gain on average 845 new residents every day. What are the cities all those people have moved to so far and will continue to do so in the future?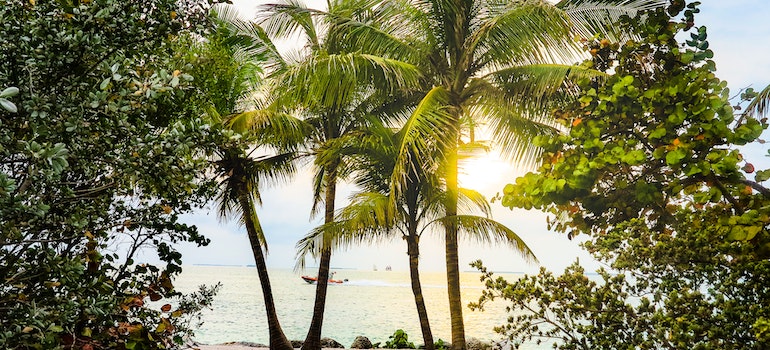 We bring you the list of Florida cities people are moving to the most and the most important facts about those cities:
Ocala
Sarasota
Miami
St. Augustine
Orlando
Melbourne
Palm Coast
Avon Park
Fort Myers
Tampa.
The population and the cost of living in the most popular Florida's cities
We have already said that in the post-pandemic years, Florida gained a great number of new residents. That means that the population in the most popular Florida cities increased in a great measure. Take a look at the number of residents each city currently has and the population growth since 2020.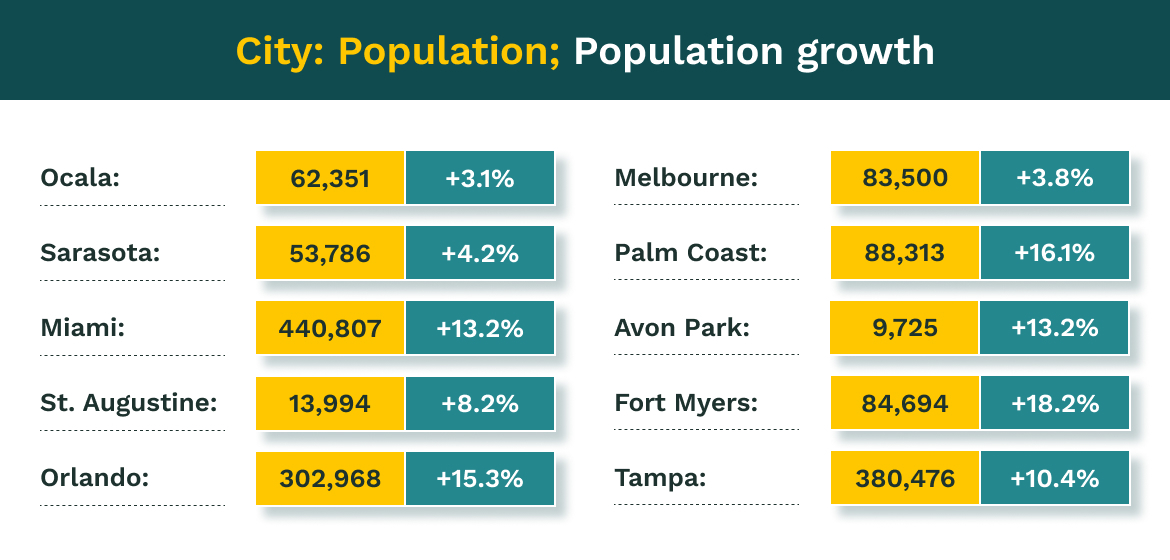 We can clearly see that Fort Myers had the greatest change in population due to the influx of new residents. All of these cities have a lot to offer and can be perfect places for living, depending on what a person is looking for. For example, some of these are the best Florida cities for single parents, others are great for young people starting their post-college life. However, something that can be an advantage of these cities when compared to places of similar size and possibilities can be the cost of living. Since Florida is a state with no state income taxes, it is no wonder people decide to move there.
Comparing the cost of living in cities in Florida people are moving to the most
Having in mind all the job opportunities, educational possibilities, climate, and things to do and see in Florida, it can be considered an affordable state. The average cost of living in Florida in 2023 is $50,689, which means it is only 1% higher than the national average. Check out the cost of living in the cities we have mentioned since that can be one of the crucial factors when you decide where to move: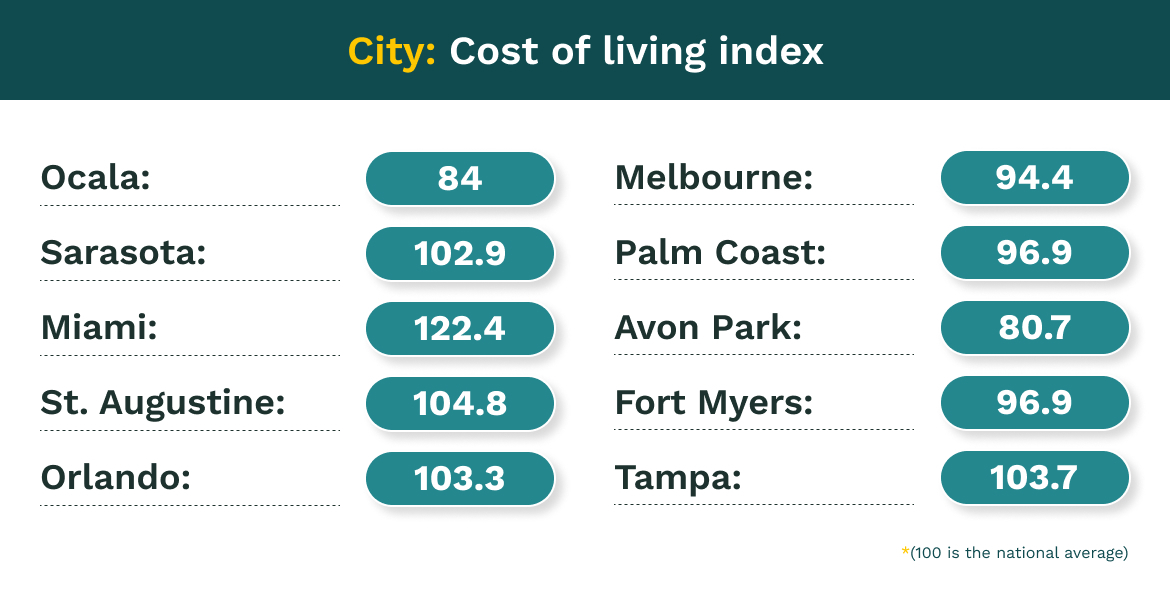 It is not a surprise that Miami has the highest cost of living index. However, considering the location, education, tourist attractions, and the fact that there are some of the best neighborhoods for families in Miami, it still has a quite reasonable cost of living, and one of the lowest compared to other cities of similar size. Of course, the cost of living is one of the crucial, but not the only factor that will help you decide where to move. So, read more facts about cities in Florida that people are moving to the most.
Ocala is the place for those who enjoy nature
One of the biggest pros of living in Ocala is its location. You can come from one point to the opposite one for 5 minutes. It is also only an hour and a half away from Orlando, and two hours away from Daytona Beach. The weather is pleasant and there is a lot of sunshine, as in the majority of Florida states, after all. The Ocala National Forest, which is close to the western city limits, is a fantastic choice. You may go camping, swimming, snorkeling, hiking, and canoeing, among other things.
Apart from the affordable cost of living in general, separate expenses in Ocala also have quite reasonable prices. Namely, the median home cost is $278,500. With a median income of $37,442 and an unemployment rate that is 5.6% (lower than the national average of 6%), there are not many reasons for someone to decide not to call Ocala their home. Additionally, for any type of relocation in this area, you will always have the best movers Ocala FL at your disposal, which will make your relocation even simpler. The only downside of moving to this city can be the high risk of tornadoes.
Sarasota is a city famous for cultural activities
One of the advantages of living in Sarasota are many cultural activities and places you can visit. For example, there are Sarasota Art Museum,
Asolo Repertory Theatre, Sarasota Ballet, etc. There is also the Classical Music Festival held in June, and Film Festival held in April. Golf and boating are popular activities in Sarasota. If you are a fan of one of them or both, you will truly enjoy your life in Sarasota. Another huge advantage is the great healthcare system. Some of the most renowned hospitals are Sarasota Memorial Hospital, PAM Health, and Doctors Hospital of Sarasota.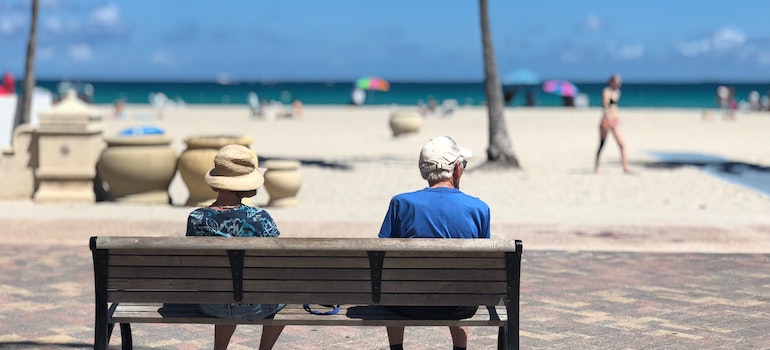 The unemployment rate in Sarasota is even lower than in Ocala and it is 4.6%. The median home cost is $454,200, while the median income is $41,670. Contact movers Sarasota FL and have a memorable relocation. The availability of many reliable moving companies in the area is another pro of living in Sarasota.
Miami is the haven for tourists
The fact that Miami attracts so many tourists is one of its greatest advantages but is at the same a disadvantage. For locals, living in a place that is always crowded is not very pleasant. Vibrant nightlife in clubs such as Basement, Floyd, and E11EVEN is perfect for partygoers. For those who enjoy more peaceful activities, there are great beaches such as Lummus Park Beach.
Even though the median cost of living index is relatively affordable, the income is not that high. Namely, it is $30,858. At the same time, the unemployment rate is higher than the national average and it is 8.3%. One of the major school systems in the United States, Miami-Dade County Public Schools, is in charge of managing the educational system in the city. Even though it may seem like living in Miami has many disadvantages, it is offset by other opportunities, such as a stable job market, especially in tourism. Movers Miami FL have its arms full when it comes to relocation in this city, and they can be at your disposal too.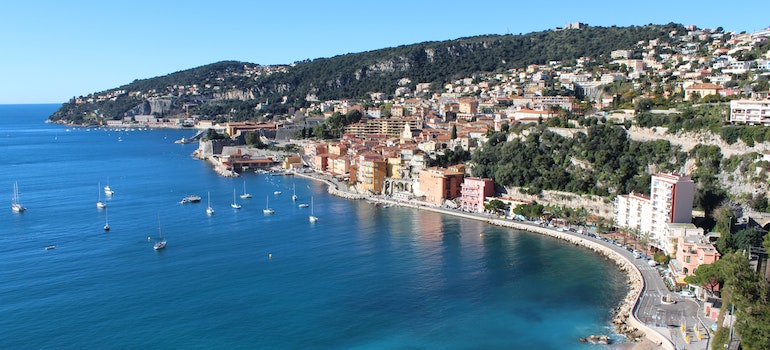 St. Augustine is the oldest city in America
St. Augustine exists since 1565, and is, therefore, the oldest city in the USA. Nowadays, it is one of the best places to buy a vacation home in Florida. The job market has grown by 2.8% over the past year, and over the next 10 years, it is expected to rise by 50.1%. More advantages of living here include a low crime rate, beautiful beaches, such as Vilano beach, and the median home cost of $352,100, which is fairly reasonable.
Orlando has a low cost of living
We have already compared the costs of living in each of the Florida cities where people are moving the most. Even though Orlando has a slightly higher cost of living than the national average when compared to several residents and the growing job market, it is more affordable than many cities of the same size. Some of the best Orlando movers have many experiences in relocating people around this area, so you can turn to them for relocation organizations or advice if you decide to live there.
The job market is on the rise thanks to the tourist industry. There are many theme parks, and Disney World and Universal Studios are among the greatest employers. Speaking of Disney World and Universal Studios, there are many other attractions in Orlando, such as Madame Tussauds, SeaWorld, and The Wizarding World of Harry Potter.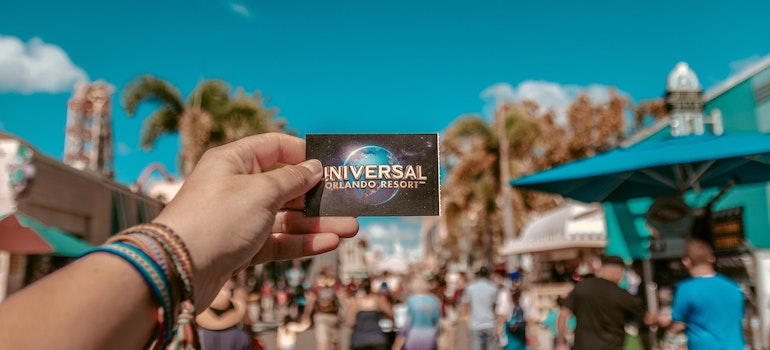 Melbourne has a great educational system
Some of the best schools in Melbourne are Quest Elementary School, Westshore Junior/Senior High School, Longleaf Elementary School, and Suntree Elementary School. Most of them have a score of 10/10. Also, Melbourne's overall schooling system is ranked number 7 in the USA. If you are moving with your family and a high-quality educational system is important to you, then hire movers Melbourne FL right away, because this is the place you have been looking for.
Another reason why Melbourne is among the cities in Florida people are moving to the most is many job opportunities. This is especially the case in the space and tech industry. Also, the unemployment rate is 4.7%, which is lower than the national average.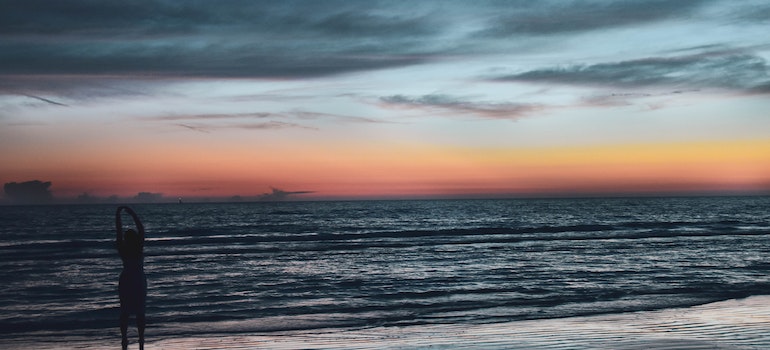 Palm Coast has a job market that is in expansion
If you are looking for a place that has a job market that is on the rise, then it is time for you to contact the best movers Palm Coast FL and get ready for your relocation. The job market increased by 1.9% since the last year, and the unemployment rate is 5.3%. The median income is lower than the national average and it is $47,634. However, we have already seen that the cost of living is also lower. Even though there aren't many entertainment possibilities, the city has great hiking trails, so the nature lovers can enjoy them.
Avon Park is the cheapest place in Florida
Avon Park is the cheapest among the cities in Florida where people usually move. We have already mentioned a significantly low cost of living, but it is also worth mentioning that the median home cost is $197,500. of course, that means that the income is also lower than in the rest of Florida, or the USA in general, and it is $30,036. However, the place has the wonderful Donaldson Park which offers many boating spots and walking trails.
Fort Myers is famous for its beaches
The tranquil community of Fort Myers is well known for its palm-tree-lined streets. Although it is not a traditional beach resort, it nonetheless has a tropical feel, draws some visitors, and is the location of multiple baseball spring training camps. What is interesting about this place is the fact that is one of the favorite cities for people to retire. However, the median age is 39.2. If you want to live in a peaceful place that has a median home cost of $349,500, and an unemployment rate of 5.3%, then you should reach out to movers Fort Myers and start preparing. You won't regret that decision and you will understand why it is one of the cities in Florida people are moving to often.
Tampa is perfect for retirees
Even though the median age in Tampa is 36 years, this place is perfect for retirees. Some of the best beaches in Florida are located in Tampa, such as St. Pete Beach and Treasure Island. The place is also perfect for families with kids. The schooling system is great, with 80 schools and colleges in Tampa Bay. Additionally, there are many things kids living in Tampa can do, from visiting the Lowry Park Zoo to attending exhibits at the Dunedin Fine Art Center.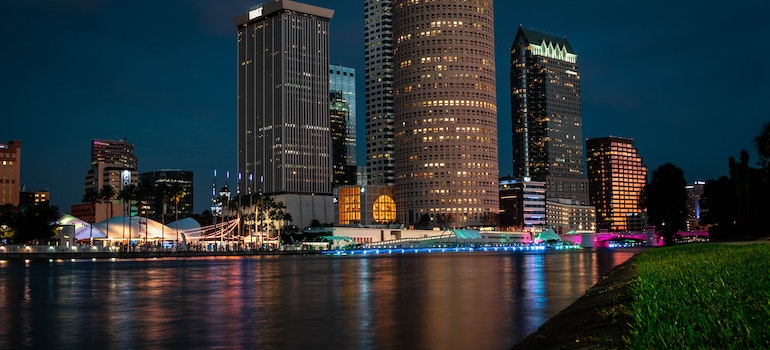 Tampa is also great for living because it has an unemployment rate of 5.0%, and the median income is $43,740. If you want to buy a house there, maybe you should contact movers Tampa FL as soon as possible and start your preparations. The median home price is $381,000. all things considered, it is no wonder Tampa is one of the cities in Florida people are moving to the most.
Enjoy your life in Florida
As you can see, there are many cities in Florida people are moving to and they all deserve attention for many reasons. Living in the State of Florida is a unique experience and each of the cities will have something to offer. Don't hesitate to make a step forward and enjoy your life in Florida.