Florida is famous for being a state full of never-ending entertainment and fun. Tampa is a perfect example of that. The beautiful warm weather of the Sunshine State, along with numerous activities to enjoy make Tampa one of the most desirable destinations in Florida. More than 100 million people visit Tampa each year and the city is becoming even more popular. Wheater you're just visiting or planning to move, Best Movers Florida has compiled a list of some of the most interesting things to do in Tampa to help you decide what to explore.
Busch Gardens
Busch Gardens Theme Park is one of the best places in Tampa for adrenaline junkies. This is among the most popular things to do in Tampa, both for locals and tourists. It is ranked one of the top 25th amusement parks in the U.S. This adventure park is full of exciting rides and rollercoasters such as Gwazi Gliders and Cobra's curse. However, if a burst of adrenaline is something you're not looking for after moving to Tampa, don't worry.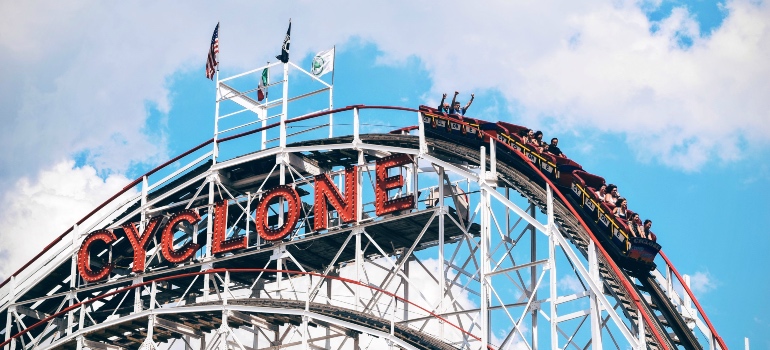 Busch Gardens offers more relaxing sorts of entertainment, as well. You can take a relaxing train ride through the nature area and get up close and personal with the wildlife. Additionally, there are special events in the park during Christmas and Halloween, music festivals, live theatre, and many more. If you get hungry, there are numerous places to eat with delicious food and cool beverages. This amusement park is a great place for a day of fun for the whole family as there is something for everyone's liking. The park is open 10 am – 6 pm from Monday to Thursday and 10 am – 8 pm from Friday to Sunday. Ticket prices start from $99.99.
Tampa Bay Food Tours
Tampa Bay Food Tours is exactly how it sounds like. This is a three-and-a-half-hour-long tour of amazing local restaurants in Tampa. It is one of the most recommended things to try. Small groups of up to 12 people will allow you to get a personalized experience and try delicacies catered to your tastes. A truly unique experience, and a food lover's dream, Tampa Bay Food Tours is one of the most interesting activities to try in the city. The tour will take you to four or five different dining locations. The focus of this experience is trying out delicious local food, but international dishes aren't lacking either. The locations change and the restaurant selection changes, so this is something you could try multiple times, and surely you will be satisfied with every one of them!
Tampa Museum of Art
Tampa Museum of Art was founded in 1979, and it has since then been a must-visit museum in Tampa. As soon as your movers Tampa FL help you settle into this city, go check out the Tampa Museum of Art! This is a state-of-the-art museum, and the focus is on modern and contemporary art. One of the goals is to help people enjoy art through multiple different exhibitions throughout the year. Some of the exhibitions are temporary, while some are permanent, but no matter the time of the year, it is always worth visiting. Additionally, the museum offers workshops and other educational events for people of all ages. This is a great way to connect with art and understand it better.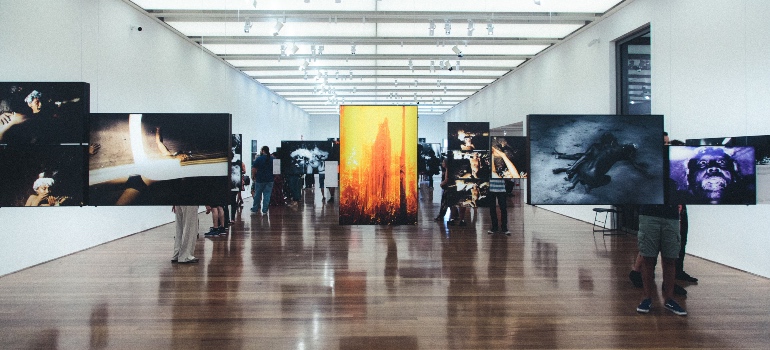 Clearwater Beach
One of the greatest things about Florida, especially Tampa, is that you can always find a beautiful beach to visit. If you're looking for great things to do in Tampa in your free time without spending any money Clearwater beach can be a solid option. This magical beach is located only 25 miles west of Tampa Bay. It is truly a paradise right outside of the city. The clear blue water and white sand are what dreams are made of. You can relax to the sound of waves, or grab food and drinks in one of the many restaurants on the beach. A lot of people also visit the beach to enjoy water sports and try out jet skiing and surfing. There is nothing like a cold cocktail on a sunny beach to make you truly feel like you're in the Sunshine State!
Florida Aquarium
Florida Aquarium is one of the most well-known attractions in the city of Tampa. Since it is Tampa is located on the beach it is expected that one of the best aquariums is right here. This magical aquarium is home to over 20,000 species of saltwater and freshwater animals. Because of the nature of the attractions, it is going to be a fun, yet educational experience for the whole family. One of the most loved things about Florida Aquarium is the famous Wild Dolphin Ecotour, which kids especially love. Additionally, there are numerous interactive exhibits. The downside is that you should buy tickets online, as the ones at the booth usually sell out early.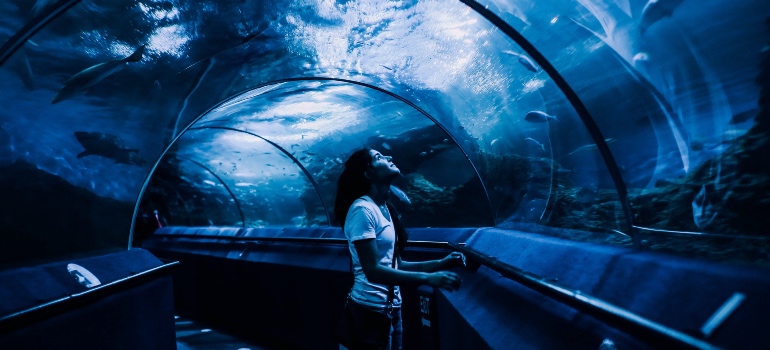 Additional fun things to do in Tampa
The fun is never-ending in Tampa, and besides the already-mentioned attractions, there are many more interesting things to do in the city. Some honorable mentions include:
Tampa Theatre – This is one of the most important historical attractions in Florida where you can escape commercial cinematography and enjoy documentaries and indie movies.
Tampa Bay Downs – If you have never tried horse race bidding, the Tampa Bay Downs is perfect for first-timers. The friendly staff will help, and the whole process is very simple and fun. You might even win some money along the way!
Tampa Bay History Center – This is one of the best museums in Florida that is dedicated to preserving its history. It consists of three floors of permanent and temporary exhibitions, as well as workshops and interactive activities for the whole family.
Not a Clue Adventures – Not a Clue Adventures offers great outdoor fun, as it consist of various activities such as kayaking, hiking, camping, etc.
These are just some of the unique things to do in Tampa. The city has so much more to offer and explore, so as soon as you complete the unpacking process, make sure to enjoy Tampa. Whatever you're interests are, you will surely find something that suits you.