Moving from NYC to Florida? Great news! Relocation will provide you with many new opportunities and it is a great opportunity to start a new life in a new city. But, do not forget that moving is a hard process that takes a lot of time. This is especially true if it is long distance move, and in your case, relocation from NY to Florida. Usually, a long-distance move may take too much time, money and effort. However, it does not have to be that hard and it is pretty doable if you organize well and have time to prepare. Let us help you out with some tips!
Start by scheduling your move and hiring long distance movers
Moving from NYC to Florida means a long-distance move. This means you will need much more planning and time for this than a regular short-distance move. This is why you should give yourself plenty of time and schedule your relocation on time. You need at least 16 weeks. Plus, you will need to make a list of all the things you have to do. The first thing you should do is hire a long distance moving company… And we are the best interstate movers Florida that will make you're moving from NYC to Florida much easier. Once you find a moving company and schedule your relocation you will be able to do the rest of the things that come with moving.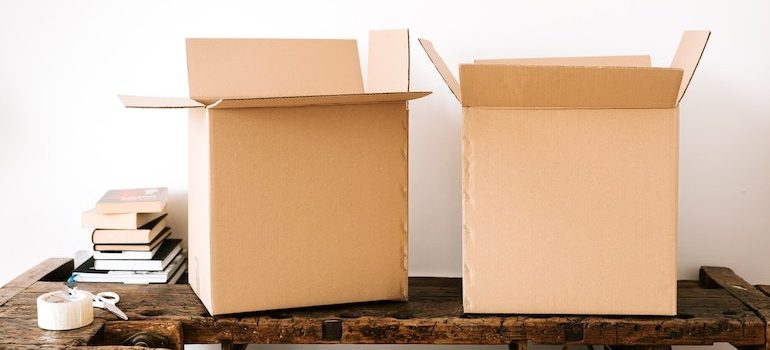 New to Florida?
Ready to start packing for your upcoming Florida move? Let's first learn a few facts, shall we?
Florida, which joined the Union as the 27th state in 1845, carries a romantic name; the Sunshine State and is known for its peaceful climate and natural beauty. The Spanish explorer Juan Ponce de Leon, who led the first European expedition to Florida in 1513. named the country in honor of the Spanish Easter celebration known as "Pascua Florida" which means "Feast of Flowers". During the first half of the 1800s, American troops were at war with the Indian population of the region. During the Civil War, Florida was the third country to secede from the Union. Beginning in the late 19th century, residents of northern states flocked to Florida to avoid harsh winters. In the 20th century, tourism became the leading industry in Florida and remains so to this day, attracting millions of visitors annually. Florida is also known for oranges and grapefruit, where about 80% of American citrus fruits are also grown.
Did you know?
The Walt Disney World Resort opened near Orlando in 1971, is the largest and most visited recreational resort on the planet. Spread over about 30,500 acres (roughly the size of San Francisco, California), Disney World attracts approximately 46 million visitors a year.
Population: 18,801,310 (2010)
Size: 65,758 square miles
Nickname: Sunshine State
Plant: Sabal palmetto
Color: Orange color
Bird: A mockingbird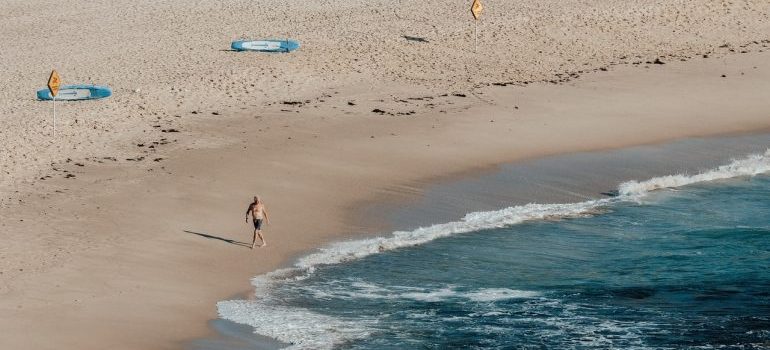 Ready to pack and organize your belongings?
Now that you know a little more details about Florida, you can start packing your items in NYC. And it all starts with packing. This is a task that you can't avoid but you can learn how to save time. It will take some time to first sort out things you need from the ones you don't. Also, be sure you have plenty of moving supplies and this will depend on how many things you have to pack.
There are many things that you need but the most important things are the boxes. And there are ways to get quality yet affordable moving boxes. For your fragile items, you should get some wrapping or any soft materials. When you pack your belongings, be sure to label every box. When you do this, you will be able to know where are your belongings once you move in. This will make your unpacking much easier. If you pack fragile items be sure to label them as such. This will help you avoid any damage. So, simply put the word fragile on any boxes that have breakable items in it. Otherwise, you should label your belongings by room. Another good piece of advice is to make an inventory list. This will remove the chance you forget something.
While you pack, get rid of the things you do not need
There are many things you need to do before you start moving from NYC to Florida. And one of them is getting rid of things you will no longer need. You should get rid of as many things as possible. Since all the things that you have no use for will only take more space, more time to pack, and more money. Old clothes you can no longer wear, old appliances that are not working etc. When we mention clothes you should know that you will no longer need warmer clothes for cold weather anymore. This is why you should either sell or donate these since it is always warm in Florida. This will also make you unpacking and organizing your new home much easier since there are fewer things to organize.
Wondering how will you fit in Florida?
No matter where the story of Florida begins, even from the almost unknown capital of Tallahassee or from the Spanish monastery, which is, by the way, the oldest building in the Western Hemisphere, there are countless facts that testify that this American country is one of the most desirable destinations in the world.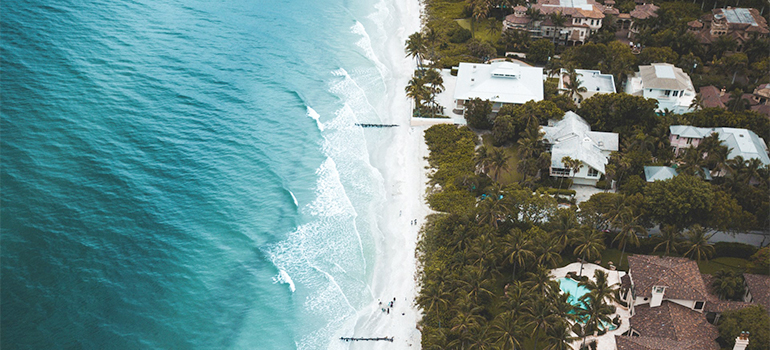 Florida, which is visited by more than 110 million tourists a year, is not just a vacation paradise due to the eternal summer, white, endlessly long sandy beaches, and warm azure ocean where you can swim with rays and sea cows. If you start from the southernmost point of the USA, and it is 90 miles from Cuba, then it is a story about Key West, Ernest Hemingway, and his famous six-fingered cats, or about rockets and the Kennedy Space Center, if fantasies about Florida start from the Cape Canaveral.
Dreaming of Sunshine State?
Sunshine State is not even a destination from which to start dream cruises, its present is interwoven with stories about the oldest city in the United States – St. Augustine, where the first school on the American continent is located, made of wood, but also a fortress made of shell rocks. Part of that story is the ancient Spanish monastery from 1133, which "found itself" in the northern part of Miami Beach thanks to the creator of the "yellow press", William Randolph Hearst.
In 1924, the monastery was transferred from Spain to the United States in 35,000 parts, and thanks to that "world's largest puzzle", it became the oldest building in the Western Hemisphere. From the point of view of the youngest, Florida is certainly synonymous with Disney World, Orlando, Bush Gardens, huge amusement parks in the spirit of wild Africa and the largest roller coaster in the world.
Florida is different for everyone
For others, Florida may be a series of skyscrapers that rise at a speed of light, such as "Armani says" or "Porsche design tower". In Porsche's 60-story tower, on Collins Avenue in Sunny Isles Beach, 40 world billionaires have apartments that they enter in their "pets" on four wheels, regardless of which floor they live on. Florida is also a car show because you can see all the latest models from Karma, through Bentley to Aston Martin, and for others, it is a country of sports, NBA clubs like the Miami Heat… and big tennis tournaments.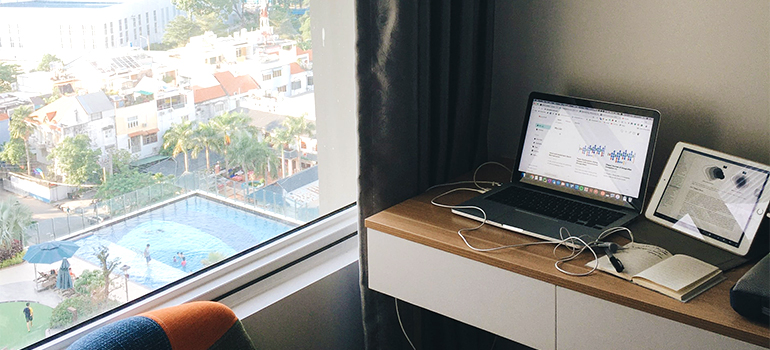 Miami, where the last snow fell on January 12, 1977, attracts up to 50 million tourists a year. The financial headquarters of the city and the part in the futuristic style can be seen from above – a free ride on the Metromover – a single-track railway without a driver. The villas on the "Millionaires Row" are also enchanting, as are the yachts anchored in front of them. There is also one of the most picturesque parts of the city – Little Havana. And Little Haiti should also be mentioned. The youngest have at their disposal an aquarium and the Children's Museum "Castle of dreams", as well as 14 permanent galleries.
Interesting facts about Florida
The Spanish explorer Pedro Menendez de Aviles founded the first permanent European settlement in the United States in St. Augustine in 1565.
Before being President of the United States, General Andrew Jackson led the Seminole Indian invasion of Florida (which was under Spanish control) in 1817. after Florida became U.S. territory in 1821, Secretary of State John Quincy Adams appointed Jackson as his military governor.
Built during the 21st year, from 1845 to 1866, Fort Zachary Taylor in Key West was controlled by federal forces during the Civil War and was used to deter ships from supplying Confederate ports in the Gulf of Mexico. The fortress was also used during the Spanish-American War.
In 1944, aviator and pharmacist Benjamin Green of Miami developed the first sunscreen to protect himself and his soldiers during World War II. He later founded the Coppertone Corporation.
John Glenn became the first American to orbit the Earth. This was when he launched from Florida's Cape Canaveral on February 20, 1962. Seven years later, Neil Armstrong was the first man to walk on the moon after Apollo 11 was launched from the nearby Kennedy Space Center on July 16, 1969.
Once you move, be sure to pack an essential box
As mentioned before, long relocations like moving from NYC to Florida take a huge amount of time. This is why you have to pack an essential box. It might take some time for all your things to arrive. Which is why you need a box or a bag you take with you that contains all that you need to survive during the first few days in your new home. You will pack some clothes, some food, medication if you need any etc. Be sure to also pack some basic tools and unpacking equipment. If you do this properly transition to your new home will be much easier. Since you will not need to replace anything that is essential for you that has not arrived yet. If you have trouble packing an essential box you can always hire top Boynton Beach movers for help.
Benefits of moving from NYC to Florida
There are many benefits of moving from NYC to Florida… So you will not be sorry after you move to Florida. First, there is almost no winter, which means you will always be able to go to a beach. Then Florida is an income tax-free zone. The costs of rent and utilities are higher than in the rest of the country, but the overall cost of living is much lower than in New York. Buying a home in Florida is much cheaper than buying a home in NYC. Price of a home in Florida is about 200.000 dollars, while New York has home prices that are bigger than 600.000 dollars. Florida is far more affordable.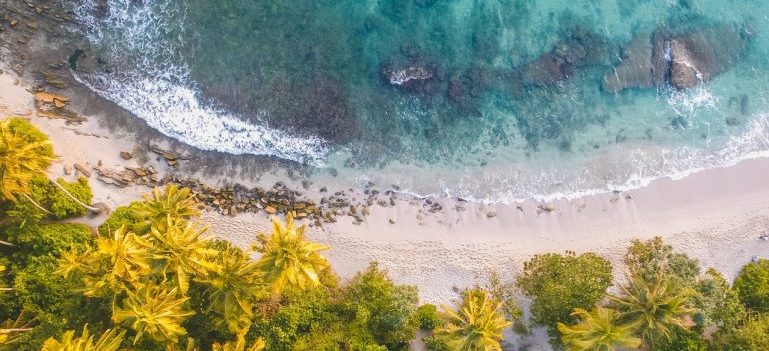 Moving provides a huge opportunity for everyone to have a new and better life in a new city and a new home. But moving will take a lot of time and effort, the longer the distance the more time you will need. This is why long distance relocations like moving from NYC to Florida take a lot of time and planning, they can be very stressful. We wish this article has helped you make this huge step in your life a bit easier and less stressful.