As you already know, making checklists is something that makes your life much simpler. If you have everything written down on paper, you won't forget a single thing! Making a checklist for the move is very important, but there is also something called a post-moving checklist. It is as important as the moving checklist. The idea of making a post-move checklist is to write down everything you need to take care of after the move. If you find this confusing, let us help you. Here are some of the post move actions that need to be written on an after-the-move checklist.
Set up utilities – number one on your post-moving checklist
Setting up utilities is the most important thing to do. As the matter of fact, you should make sure your new home has a turned on utilities even before you move. Especially if you are planning a relocation during the winter. Moving to the cold house with your children is a big no. So make sure your house is warm and ready for your family. But, if you by any chances weren't in a position to turn them on, make setting up utilities your number one priority. Even when you are moving to the place with warm winters, like Miami, focus on moving to Miami prepared.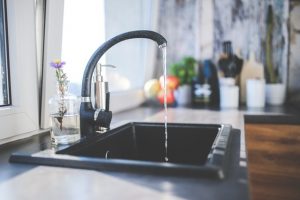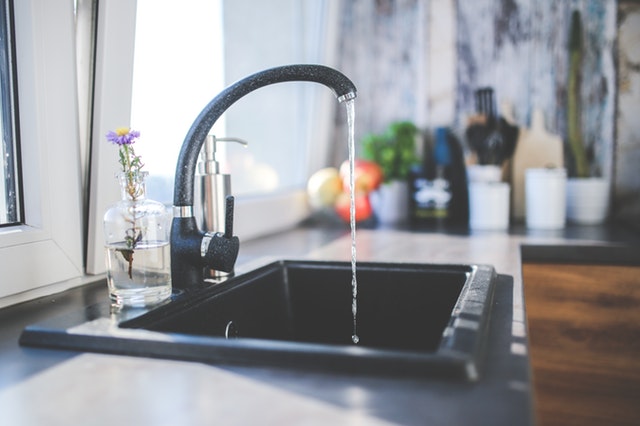 Safety first
Hiring reliable local movers Florida was something you did in order to keep your things safe. But now you'll have to keep your family safe. Whether you are moving to a calm suburb or to a not so safe neighborhood, you'll need to think about the safety of your family and your belongings. In order to avoid any possible theft, install a home security system. After installing it, you'll be able to sleep like a baby because you'll know that all of you are safe in your new home.
The next thing that you have to do is to locate the fuse box, propane and the main water supply shut off. Inspect your house and learn how to shut off gas or oil. This is very important to know because in case of the emergency there will be no time for you to look for it in your new home. We hope you won't end up in a situation in which you'll have to use this knowledge.
Take care of the documentation
Taking care of the documentation is for many people the most boring part. But, hey, everything needs to be done. So try to deal with it as soon as you can. Here is what you'll need to take care of and what needs to be written on your post-moving checklist:
Update your new address. You can do this online or in person, whichever works the best for you.
Get a new license and register your car. Not all states have the same car registration rules. Make sure you have read them all for the state in which you will live. Informing about car registration in Florida before you move will give you enough time to gather the necessary documentation.
Transfer medical records. If you are moving to a different town, or state, make sure you've transferred your's and your kid's medical records.
Update voter registration. This is something that can be also done online. So find some spare time and update your voter registration.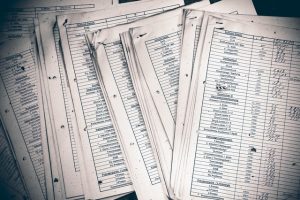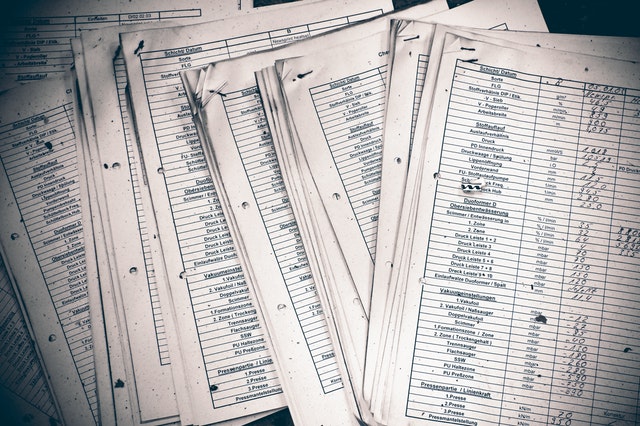 Check your items
Even though you have found the best interstate movers Florida, make sure you check your items after the move. This is something most people forget to do. But if you write it on your post-moving checklist you'll remember to do it. And you'll have enough time to report any damages that you have noticed.
Count your boxes. Make sure you know the exact number of your moving boxes. This way you'll know if something got lost.
Inspect your fragile items. Double check everything. Your fragile items need to be in the same condition they were before the move.
Inspect your apartment for visual damages. Scratches are the most common damage when moving furniture. Look closely your hardwood floors. And don't forget to inspect door frames and wall corners.
Report if you notice damages. If there is even the smallest damage, report it as soon as you notice it. This is how making a post-moving checklist can be of use – it will remind you to look for the possible damages.
Unpack essentials first
Before the move, you'll have to prepare an essential box which you will unpack first. This way you will be prepared for your first days in your new home. Having everything in one place will keep you from opening all of your boxes because you don't know where your bed sheets are. This is what you'll want to have during those first days:
Sheets and bed linen;
Cleaning kit;
Your kid's favorite toy;
And enough clothes for the next few days.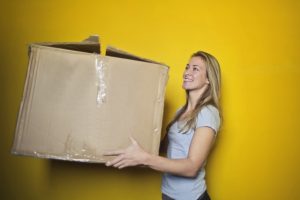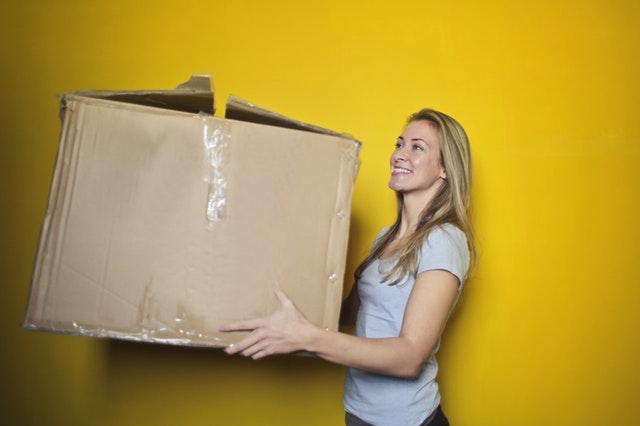 Finish unpacking within the first month
It is almost impossible for all of us to unpack as soon as we get into our new home. And don't feel bad about it. You have just moved, it is expected to have moving boxes lying around your new home. But try to finish unpacking within the first month. This way you'll have enough time to get some rest after the move. You will be able to explore your new neighborhood and you won't spend all of your time in a house filled with boxes.
Having a post-moving checklist is the best thing for you to stay organized even after the move. These small reminders will help your family to settle down in your new home much easier. So, grab a pen and start writing things down.