Hey there, new Floridian! Now that you've unpacked those boxes and are finally feeling settled, it's high time to do some exploring. Sure, you could hit up the typical touristy spots – the beaches, the theme parks, the nightclubs. But, why not dive a little deeper and discover the unusual, quirky, and just plain weird places that Florida has to offer? We promise they're worth the detour! So, join us, Best Movers in Florida as we help you broaden your horizons with these unusual places to visit in Florida after moving. We know, you'll be ready to venture to some of these amazing places.
Embarking on a Sunshine State Adventure
There's no denying Florida's fame for its sun-kissed beaches and thrilling theme parks. Of course, moving in Florida heat does get tiresome. This is why something invigorating for you and your soul is simply a must. But what if I told you that lurking behind its mainstream attractions are some unusual, even otherworldly spots that await the more adventurous traveler?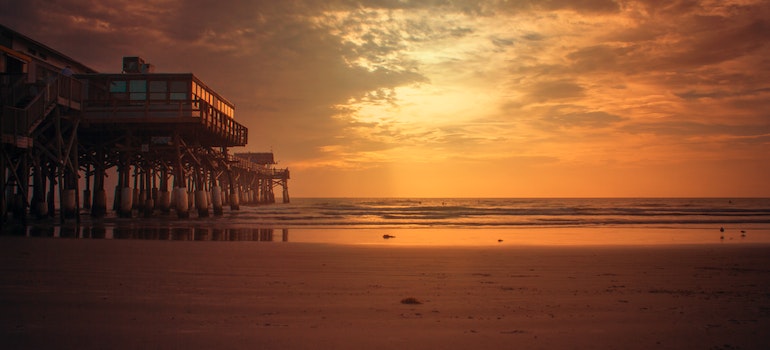 Beneath the well-trodden paths, you'll discover places shrouded in mystery, tales of the unexplained, and a hint of the whimsical. Before we delve deep, here's a snapshot of what's in store:
Coral Castle (Homestead): A love story set in stone.
Solomon's Castle (Ona): The glittering realm of a creative genius.
Weeki Wachee Springs – Mermaid shows (Weeki Wachee)
Devil's Den Prehistoric Spring (Williston): A prehistoric subterranean oasis.
Skunk Ape Research Headquarters (Ochopee): Seeking Florida's elusive Bigfoot.
The Coral Castle (Homestead)
Imagine a place sculpted with pure passion and intrigue. Welcome to the Coral Castle! Crafted single-handedly by Edward Leedskalnin over 28 years, this spot remains one of Florida's most enigmatic treasures. How did one man, standing barely over 5 feet tall and weighing just 100 pounds, move and carve over 1,100 tons of coral rock? And all of it done under the cover of night, shrouded in mystery. Was it unrequited love that drove him? Or perhaps unknown techniques passed from ancient civilizations?
As you wander through the stone gateways, sit on rock chairs, or gaze at the Polaris telescope – all made of stone – you'll be captivated by Edward's dedication. While you might hear many theories during your visit, the secret techniques Edward employed died with him, leaving us with a mesmerizing enigma. And what's great about this place is that is one of the best dog friendly places in Florida where you can bring your furry friend to explore with you.
Weeki Wachee Springs – Mermaid shows (Weeki Wachee)
Let's dive into one of Florida's deep-seated magical experiences. Weeki Wachee Springs isn't just any regular park. It's where humans and myth intertwine. Since 1947, this enchanted spring has been home to the mesmerizing performances of 'live' mermaids. Yes, you read that right!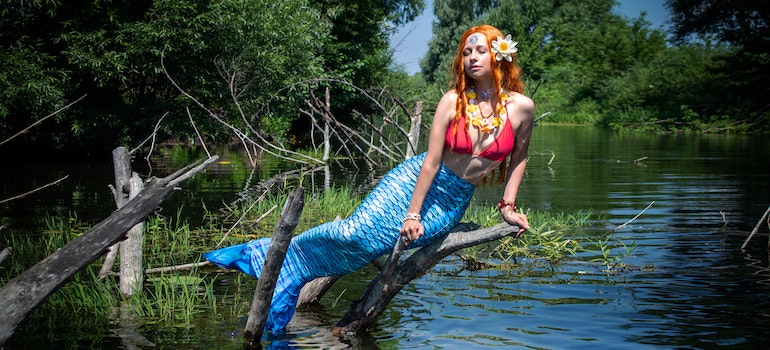 In a submerged 400-seat auditorium, visitors are treated to an ethereal underwater ballet, as mermaids dance, eat, and even drink below the surface, all while communicating with their audience using special air hoses. The allure isn't just the mermaid show; especially if you are moving with kids, you can enjoy park's vintage charm. In an era where high-tech theme parks reign supreme, Weeki Wachee offers a delightful dip into nostalgia, reminding us of a simpler, magical time.
Solomon's Castle (Ona)
Deep in the heartland of Florida, away from the bustling crowds, is a shimmering castle made from… wait for it… discarded printing plates! Solomon's Castle is the brainchild of artist Howard Solomon. Over his lifetime, he transformed his dream into a 12,000-square-foot, three-story castle complex, complete with stained glass windows and intricate metalwork. But, why stop at a castle? Howard also built the Boat in the Moat. It is a replica of the Alamo, and yes, it's surrounded by a real moat. Inside, the castle houses Howard's quirky art creations, made from found objects and recycled materials. As you tour this metallic marvel, you'll be entertained by tales of Howard's humor and vision. It's a gleaming testament to one man's creativity and sheer willpower, proving that with enough imagination, even discarded items can shine like a knight's armor.
Devil's Den Prehistoric Spring (Williston)
Take a step back in time at Devil's Den, one of many unusual places to visit in Florida after moving. It is a prehistoric spring nestled inside a dry cave in Williston. As you descend into the cavern, the reason for its name becomes apparent. It appears like a steamy, otherworldly portal to the underworld. But instead of fire and brimstone, you'll discover crystal-clear waters beckoning you for a dive. This spring, believed to be over 10,000 years old, has provided scientists with ancient fossil evidence from extinct species, making it a valuable paleontological site.
Visitors often find themselves enthralled by the rock formations and the beams of sunlight that pierce through, creating an ethereal ambiance below. Whether you're a snorkeling novice or a seasoned scuba diver, Devil's Den offers a unique underwater experience. And if diving isn't your thing, the surrounding gardens, picnic areas, and the tranquility of the place might just tempt you to relax and ponder our ancient past.
Skunk Ape Research Headquarters (Ochopee)
Do you believe in Bigfoot? Florida has its version called the Skunk Ape, and the tales surrounding this elusive creature are as mysterious as they come. Head to Ochopee and dive deep into these local legends at the Skunk Ape Research Headquarters. This quirky establishment is dedicated to the search and study of the Skunk Ape.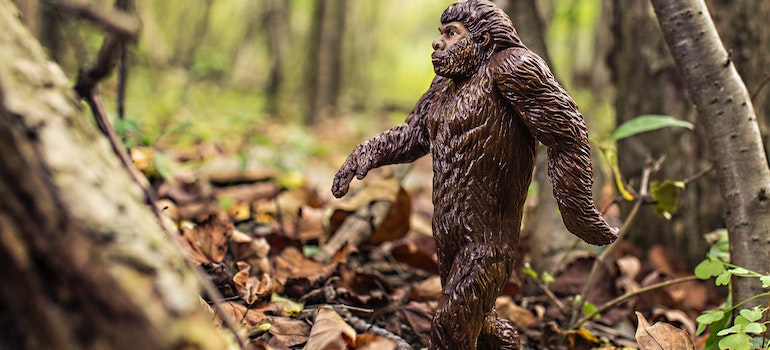 Packed with artifacts, footprint casts, and, of course, heaps of eyewitness accounts, the center promises to educate and entertain. The owner, Dave Shealy, claims he's had multiple encounters with the creature and is a treasure trove of stories and information.
Beyond the Beaches: Florida's Unusual Places to Visit After Moving
Florida isn't just about sun-kissed beaches or thrill-a-minute theme parks (though they're great too!). As you've now seen, there's an array of hidden gems and unusual places to visit in Florida after moving that paint a fuller picture of this sunny state. Each spot has its own tale, its own allure. And now, as a resident, you have all the time in the world to discover them. Happy exploring, and here's to finding more than just the ordinary in Florida! If these places don't get you excited about your move, I don't know what will. Dive in, and let Florida's quirky side charm you!