From time to time we often ask ourselves how we can further improve your business! What are the ways we can increase productivity and the overall income? People often find good ways, but they fail more time then they succeed! So, after we thought about it, we wrote an article to help you! Here you will find out why moving your business to Orlando can bring you benefits! Continue reading and learn everything there is to know!
What to know before moving your business to Orlando
Orlando is a beautiful city located in the State of Florida. There are more than 2 million people living there. Initially, it got its name back in 1875, honoring the fallen soldier Orland Reeves. He died heroically in the midst of battle in the war with the Seminoles. When people think of Orlando, they usually make a difference between downtown Orlando and the touristic part. Downtown Orlando is where all government offices are. The city is the seat of the Orange County government.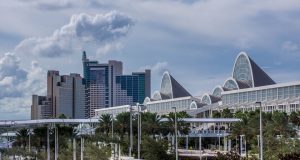 While living, or visiting Orlando, you will come across a lot of the world's best theme parks. This is what makes this city the top tourist attraction in the states. It is the urban and very hip place, rich with clubs, concerts, festivals, and other restaurants. When you put together these sides of Orlando, you get only the best. Why? Because you get a beautiful place to live in, filled with a lot of attractions! Not to mention the rich job market we will talk about later in the text. Moving to Orlando might be the best thing you did for yourself!
Business Climate in Orlando
Why move your business to Orlando? Well, you will be glad to know that the city of Orlando has one of the best tax structures. Also, the policies indicated by the government alongside competitive costs make it possible to plan a good growth for your business in the years to come. Florida is one of the best places where you can start your business because of the tax policies and other business-oriented regulations. They take pride in this sort of welcoming climate for any new business opening in Florida. Before moving your business to Orlando you will be happy to know that Florida doesn't have:
There is no tax on co-generation of electricity
Tax on the purchase of raw materials
Tax on products made in Florida meant for export! This is one of the best reasons why you should be moving your business to Orlando
Tax on goods that are in transit
Tax on inventories
There is no state-level property tax
You can also forget about corporate franchise tax on capital stock
Also, there is no personal income tax guaranteed by constitutional provision
No income tax on limited partnerships
There are no income taxes on subchapters S-corporations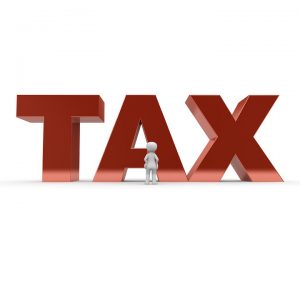 As this isn't enough, wait till you read other information we gathered for you! This should be more than enough to consider moving your business to Orlando. Have this in mind when you are searching for commercial relocation assistance Florida. Because professional moving companies will help you move your business in no time! Furthermore, you will be happy to know you won't lose time with them!
What about the Orlando workforce?
You will be happy to know that Florida has over 9.5 million workers! These diverse professional workers exceed almost any expectations, new employers. This is not a surprise since Florida holds high ranks among the best in the nation. You can say thanks to the exceptional educational institutions in Florida, and one of the best workforce training programs. So, if you move your business to Orlando, you be glad to know that the workforce is more than reliable and professional.

It won't be long until you hire exceptional workers for your company or business. The workforce is scattered across the Florida state, and wherever you open up your business, you will be met with high-quality workers. With that out of the picture, you should be aware of all the best places for businessmen in Florida! Because you already know that the more than reliable workforce is waiting for you, you can focus on the perfect location for your business!
Transportation networks in Florida
Every successful business company owes its success to good workers and a good transportation network. What Orlando, and Florida, offers to you is the vast network of transportation you can use. No matter is it for business or just for personal reasons. You will find that importing and exporting goods run very smoothly here. The rail system, few airports, seaports in the state you will have more options to use for transportation. Whatever freight forwarding method you use, you won't make a mistake!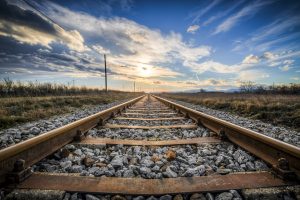 The local infrastructure is also very well maintained! You can stay assured that any import or export your company does here, will arrive in time! There will be no difficulties caused by the state of transportation or the road. This is why Florida is often a destination not for new and rising businessmen, but for retirees as well. With all the amusements and spots you can visit and, you will need good transportation. This is just one of the reasons why you should consider retiring in Florida. You will not be making a mistake, that is for sure.
After reading this article you should have an idea of what awaits you in Florida! There are a lot of benefits of moving your business to Orlando, and these are just the biggest ones! If you already moved your business to Orlando, share with us your experience. You can give us your feedback and we can expand our articles for future readers!